Construction of Indonesia's first high-speed rail line, linking the capital Jakarta with the country's third largest city, Bandung, has faltered amid mishaps – ranging from floods, landslides and cracked buildings – exacerbated by bad management and poor environmental protection procedures.
Indonesia's president, Joko "Jokowi" Widodo, announced the high-speed rail plan in September 2015, and the following month a Sino–Indonesian joint venture was established to build the 142.3km line at an estimated cost of US$5.5 billion. PT Kereta Api Indonesia China (KCIC) brought together several Indonesian state-owned enterprises and a consortium of Chinese rail companies led by Beijing Yawan HSR Co. Ltd.
The project works started in 2016 and the rail link was due to be operational in May 2019. It has been beset by delays caused by construction-related issues that attracted extensive media coverage.
Chaotic construction processes
Eventually the Ministry of Public Works and Public Housing (known as PUPR) ordered a temporary halt to the project on 2 March after flooding blocked the main toll road between Jakarta and the city of Cikampek, the Antara national news agency reported. Acting Director General of Public Works Danis Sumadilaga said piles of soil dumped on roadsides had buried drainage channels and caused the flooding, adding that shoddy management practices paid scant attention to security, health and safety, or the environment. The halt was scheduled to last two weeks but work only re-started in June due to Covid-19.
Other problems with the railroad have included an explosion caused by damage to gas pipelines owned by the national Pertamina Oil Company, which killed a Chinese worker in Melong, near Cimahi town. There have also been complaints of damage to nearby homes, improper landfill and waste dumping. And earlier flooding in the Jakarta suburb of Bekasi, in late February, may have been exacerbated by a loss of green open spaces designated for the rail line.
A chance to transform transportation
The rail project is needed to reduce traffic jams, air pollution and journey times, according to Yogi Suprayogi, a lecturer and public policy expert at Padjadjaran University in Bandung. "Many Bandung residents work in Jakarta," said Suprayogi who often makes the journey himself.
Traffic congestion means the 150km journey from Jakarta to Bandung can take upwards of five hours. The high-speed rail project promises to cut this to just 40 minutes and create better connections between two of Indonesia's three largest cities.
The government originally presented the Jakarta–Bandung line as the first of many similar train lines connecting other Indonesian cities, including along the entire northern coast of Java.
"Connected to the Jakarta–Bandung high-speed rail project are plenty of other opportunities for investment in Indonesia," said Wilmar Salim, a researcher with the ISEAS-Yusof Ishak Institute, an academic research centre based in Singapore.
Poor environmental planning
However, concerns have been voiced from the start that the project's environmental impact assessments were inadequate, with limited efforts to consult the public or NGOs.
"Preparation, outreach and public consultation should not just be a formality. Public consultation must be meaningful," said Meiki Paendong, executive director of WALHI West Java, an environmental NGO based in Bandung. WALHI is the national chapter of Friends of the Earth.
Java combines high population density (nearly 60% of Indonesia's rapidly growing population lives there, according to the World Population Review) with varied landscapes and terrain, so any major construction project is likely to prove complex and disruptive.
The planned path of the railway cuts through dense suburbs, mountains, highly productive agricultural regions and important water catchment areas.
WALHI West Java highlighted concerns that it would impact water supplies, increase landslides and cause environmental stresses to surrounding landscapes.
Urbanisation
Besides the train line itself, which requires numerous tunnels and bridges, there are large-scale developments planned around station sites, particularly in Walini, West Java.
"We see changes in land use" said Paendong. In addition to loss of farmland, WALHI West Java has documented damage to existing housing and problems with land acquisition. They've also expressed concern about the use of residential land for landfills.
Blasting work for tunnels in the area of the Tipar Sari Asih housing complex in the West Java town of Cimahi has caused serious damage. "Many walls of the houses cracked. Finally, there was information that [the company] would examine the impact, but until now, the results of the inspection have not been made public," he said.
When flooding hit the Jakarta suburb of Bekasi last winter, Deputy Mayor Tri Ardhianto Tjahyono pointed to the high-speed rail project as a cause, as did officials in West Bandung regency which also flooded.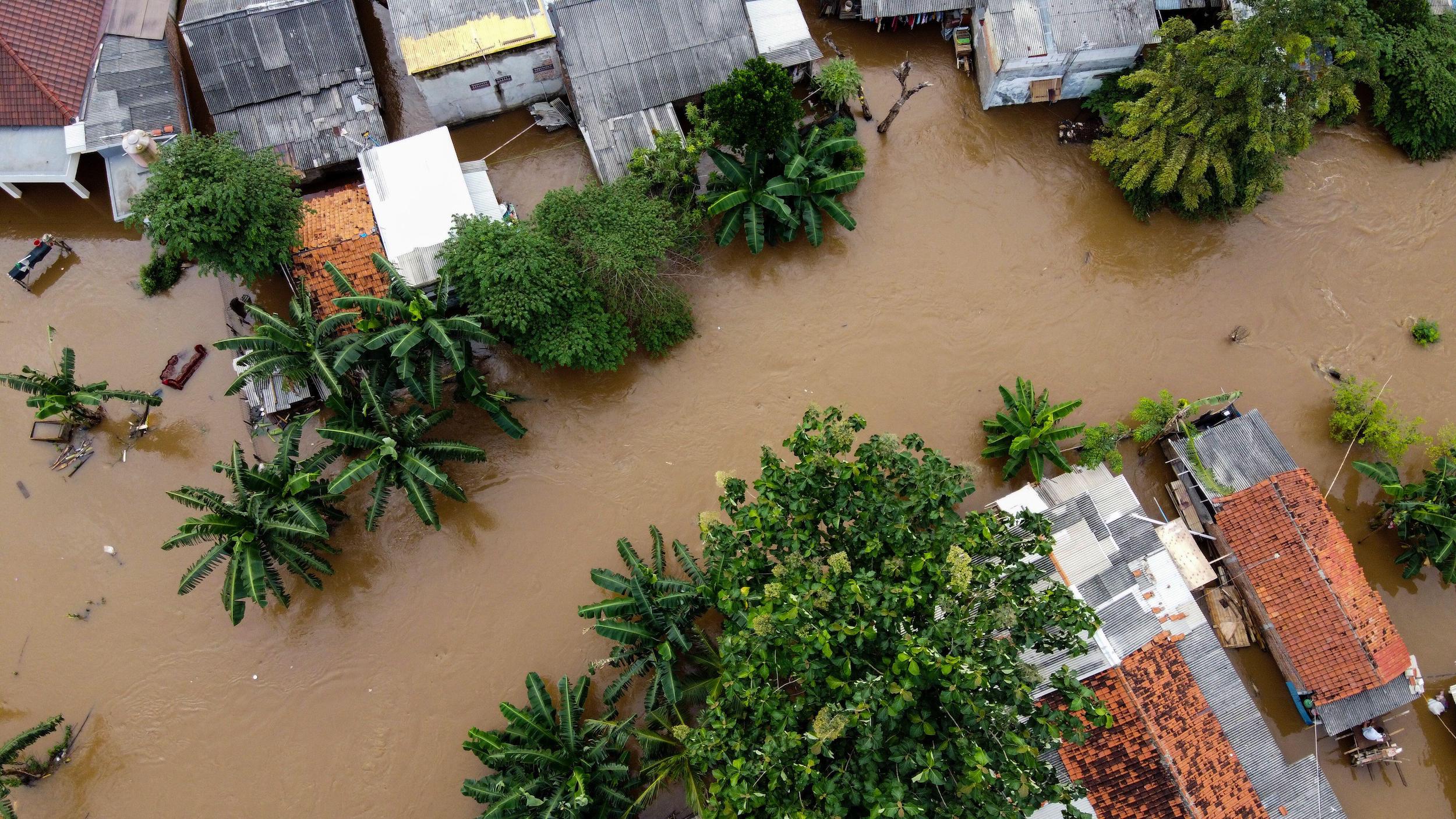 Under Indonesian law, an environmental impact assessment (EIA, or AMDAL in Indonesian) is required for all infrastructure project developments.
Paendong believes the flooding shows that the EIA was flawed, as it failed to address the closure and loss of drainage flows due to land-use change. For example, drainage canals were covered by landfills, which increased flooding throughout the rainy season.
"Even at the initial AMDAL meetings, we stressed that this project would have many environmental problems," Paendong said.
Arief Maulana, head of Bekasi City Public Works and Water Management, agreed: "One of KCIC effects… is the problem of drainage control in several project activity locations, which are close to the drainage area that causes sedimentation and also disrupted waterways."
Maulana argues that it is the responsibility of KCIC to fix all drainage damage due to the project. KCIC agreed to repair and restore the drainage system after the State-Owned Enterprises Ministry demanded an assessment of the project in March, due to environmental concerns.
Japanese group asked to step in
The Japanese International Cooperation Agency (JICA), which initially bid for the project but lost to the Chinese consortium, has now been invited by the Indonesian government to re-join the project, the Jakarta Post reported. JICA may extend the railway line to Surabaya, Indonesia's second-largest city.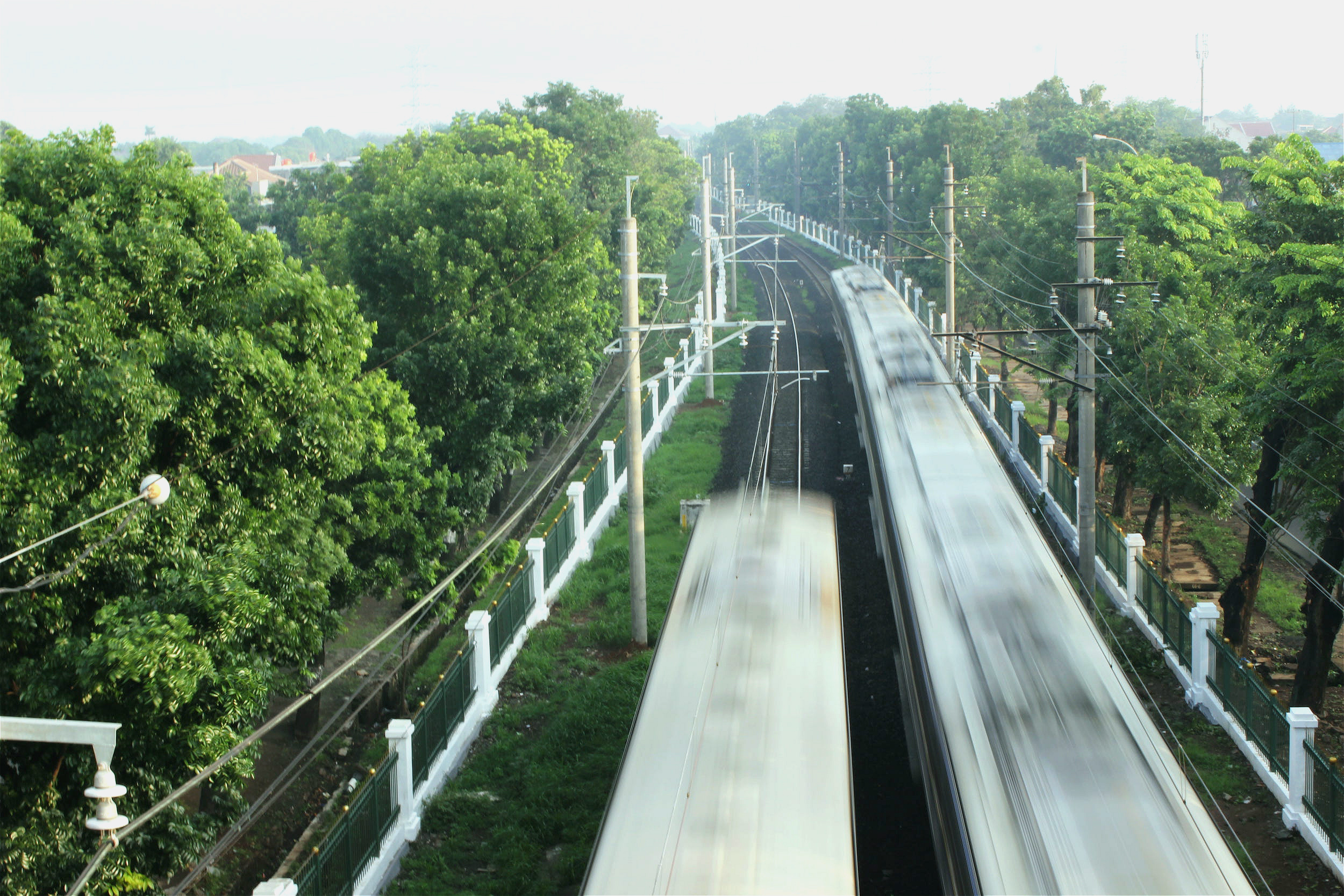 The high-speed line's opening date is now scheduled for 2022, though further delays are possible if more environmental problems emerge.
Activists fear the Indonesian government is still failing to take environmental concerns and water management seriously, and doubt whether it is prepared to provide effective oversight for the project.
Instead, they say, the Jokowi administration is seeking to pass legislation that would significantly relax AMDAL requirements so that, ambiguously, only businesses that "have important effects on the environment, social, economic and culture" will need one. The government has included the Jakarta–Bandung high-speed rail development as one of 89 priority projects that "have to continue".