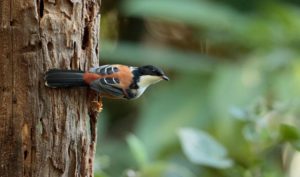 Pitch
Write for China Dialogue
China Dialogue publishes in English and Chinese on global environmental issues, with a special focus on China. We publish articles by journalists, academics, experts, policymakers, activists and concerned citizens.
We welcome unsolicited submissions, so if you would like your article to be considered for publication, please contact us at [email protected].
However, first read the following guidelines:
Please try to keep your article length to around 1,200 words in English or 2,000 characters in Chinese. China Dialogue publishes high-quality reportage, opinion and analysis pieces, but not academic-length articles.
Read the website to familiarise yourself with our style. As well as our feature length articles, China Dialogue publishes book reviews and guest blog posts. Send an email to 

[email protected]

 if you are interested in contributing a piece to these sections.
Please bear in mind that China Dialogue is read all over the world. When you write your article, think of the reader who may not be familiar with local references and remember to provide a short explanation, or a link to a site where an explanation may be found.
Please supply us with further links that provide context, explanation or further reading, but do not include footnotes.
Please supply us with a few lines of your own biography.
---
China Dialogue is seeking pitches for stories from Southeast Asia (including mainland Southeast Asia, Indonesia, Malaysia, Singapore and the Philippines), under the following themes:
– Electric power (renewables and fossil fuels)
– The environmental impacts of agriculture
– Infrastructure and extractives
– Waste and recycling
– Wildlife conservation and protected areas
– Tourism and SEZs
– The environmental and social impacts (positive or negative) of Chinese investment
Particular areas of interest include:
Environmental impacts of the Myanmar coup, including energy demand growth, conservation, logging and timber trade;
Environmental impacts (positive and negative) of Chinese investment in the Philippines;
Impacts of the transition to renewable energy, including extraction of critical minerals, unexpected side-effects of the energy transition, and efforts to mitigate them;
Environmental and social impacts of infrastructure mega-projects, from bridges and railways to dams, especially those with Chinese funding;
Positive examples of effective biodiversity conservation and climate adaptation, especially those which could be scaled up elsewhere;
Plastics and other waste;
Environmental impacts, positive and negative, of SEZs, including captive power.