On 21 June, China's Ministry of Ecology and Environment (MEE) announced that the second phase of COP15 – the 15th Conference of the Parties to the Convention on Biological Diversity – would be relocated from the southern Chinese city of Kunming to Montreal, Canada, and held 5–17 December.
The news confirmed rumours that had been circulating for some time, and sparked widespread discussion. I have been working closely on COP15 for three years and was not surprised by the change of venue. But it remains disappointing.
Originally scheduled for October 2020, the Covid-19 pandemic saw the meeting initially postponed to May 2021, and then split into two phases. The first, made up of non-negotiation agenda items, was held last October and most international participants attended virtually. The second phase was due to take place in the first half of this year.
Though China remains president of the conference, how will it play its role given the change of venue? What will the impact be on biodiversity in China and overseas? What impact will this have on Chinese NGOs' and other stakeholders' participation in global environmental governance? What does it mean for Kunming and its province, Yunnan? Those were the questions that kept me awake the night after the announcement.
The rocky road to Kunming
Rumours that COP15 would not be held in Kunming were circulating as early as March this year, at the resumed sessions of the third meeting of the Open-Ended Working Group (OEWG) in Geneva, Switzerland. The actual announcement, though, came as the group's fourth meeting opened, in Nairobi, Kenya.
The OEWG's task is to produce a text for a post-2020 global biodiversity framework some months in advance of the second COP15 meeting, where it would be negotiated. But the Nairobi meeting was not originally planned for. It became necessary as the pandemic delayed talks and made various changes and additions to the process necessary. This is just one of the obstacles encountered since COP15 negotiations started.
The journey to COP15 has not been an easy one. Since China first announced the conference would be postponed, in May 2020, it has been pushed back four times. Each delay brings with it changes to negotiations and preparatory work. Adjustments have to be made to the timings, venues and format of meetings (online or offline) and the frequency of talks and technical meetings.
Climate talks benefit from a clear target to work towards: limiting warming to 1.5C or 2C. But the biodiversity process has more goals, running parallel to each other. There are concrete targets on retaining species and their habitats, and sustainability goals around the sensible use of resources, but also the need for decisions on how biodiversity benefits should be shared across countries and populations, as well as social and equity goals. The complexity, and the lack of clear models and tools to apply, leads to widespread disagreement. Signatories must deal with these complexities.
Despite the intent to turn biodiversity loss around in the coming crucial decade, and a vision of harmony between humans and nature by 2050, biodiversity conservation has been an almost complete failure since the Convention on Biological Diversity came into effect in 1993. COP15 has therefore been seen as the conference that "must not fail". A successful outcome will go down in history, much like the 2015 Paris climate talks.
COP15's importance to China
Huang Runqiu, China's environment minister, gave three major achievements of phase one of COP15, hosted mostly virtually from Kunming last October: it was the first biodiversity COP to feature a leaders' summit, where broad political commitments were made to strengthen action; the Kunming Declaration provided political guidance on the direction of the post-2020 framework; and finally, as host China took strong and pragmatic measures, including announcing the Kunming Biodiversity Fund, to which it committed 1.5 billion yuan (US$230 million).
The first phase also saw the UK, France and other signatories join with charities and the finance sector to set up the 30×30 goals – to protect 30% of Earth's land and sea area by 2030 – and other biodiversity commitments. In this sense, phase one was about political mobilisation and showing determination.
COP15 is the first top-level environmental conference China has hosted, and phase one was 2021's most important diplomatic "home game". The winning of hosting rights for COP15 was seen as acknowledgement of the country's successes in protecting biodiversity, and of hopes that China will participate in global environmental governance. For China, a successful COP15 would imbue a multilateral process with its discourses of "ecological civilisation" and a "community with a shared future for mankind". Indeed, the theme for COP15 was "Ecological civilisation: Building a shared future for all life on Earth". Phase one also included a grand "Ecological Civilisation Forum" presenting those themes.
For almost 30 years, international society has acknowledged the role environmental NGOs play in environmental processes, recognising their independence, professionalism and flexibility. For China's environmental NGOs, COP15 was a chance to reap rewards of earlier work.
Since 2019, the MEE's COP15 committee has been working closely with Chinese environmental groups, supporting them in mobilising their members, and holding dialogues with the CDB secretariat and European and African negotiators. The degree of government–NGO cooperation has been unprecedented. On the eve of the conference's first phase, Chinese NGOs held a high-level COP15 NGO Parallel Forum. Two hundred and forty nine groups from over 30 countries attended, both online and in person, to discuss participation in and contribution to biodiversity conservation, driving biodiversity targets through action and funding, and holding in-depth talks with stakeholders. Broad consensus was reached on a range of issues.
Other achievements at the forum included a commitment from Chinese NGOs to raise 2.55 billion yuan [US$375 million] to invest in conservation in China over the coming decade. This was the first time Chinese environmental groups had come together to present a common face in global environmental governance. Their mastery of the issues and international reach showed unprecedented energy and professionalism. This reflected well on the host nation, and changed old ideas about only government having a right to speak in China.
COP15 has also done more to raise awareness of biodiversity in China than any other event. To build up momentum for it, the government, NGOs, charities, businesses and research institutions have been spreading the word. I myself planned and took part in at least 50 official or non-official events, and saw how the idea of protecting biodiversity has taken root amongst policymakers, governments at all levels, and all parts of society – including students and ordinary citizens. Those changes are, I think, one of the most important legacies that COP15 will leave in China.
What does the change of venue mean?
While phase one of COP15 produced symbolic outcomes, there were no talks on the post-2020 framework. The Kunming Declaration is also non-binding. The historic importance of the meeting is, thus far, limited. Problems and pitfalls are clearly visible during talks on framework targets, and phase one did little to help there. Changing the venue and timing of the conference introduces further unknowns and uncertainty.
First, yet another delay and setback to negotiations runs entirely contrary to wishes for an ambitious, realistic and balanced framework of global targets. Ensuring a milestone agreement at COP15 will be hugely difficult. The Geneva and Nairobi talks, held after phase one, have left many issues unresolved, with participants disappointed and concerned.
Second, negotiations have failed to make essential progress on a draft text of the post-2020 framework, casting a shadow over the run-up to the meeting and putting COP15 president China under great pressure. However, the shift to Montreal has provided an extra four months ahead of phase two, and a breakthrough remains possible if signatories intensify talks on targets and implementation. Currently, a fifth meeting of the OEWG has been proposed, with the COP president needing to push hard for the concessions and compromises needed.
The relocation will test the coordination and leadership abilities of China's presidency. COP meetings are negotiations between the sovereign nations of the world. Every biodiversity target needs to be agreed upon by all 196 of them. That means the COP15 negotiations and meetings must provide the time and space for free interactions in a forum that is acceptable to the international community as a whole, one with flexibility and patience, as well as an openness to a diversity of values. China's strict pandemic restrictions have made it harder to enter the country, and thousands of delegates would not be able to come and go as they please. That makes it impossible to provide the necessary conditions, so a change of venue became inevitable.
As the president, China's technical officials need to mediate between delegations from all 195 other signatories, in all negotiation processes. They need to grasp the key problems and arrange and run a series of multilateral and bilateral talks, both formal and informal, in order to bridge gaps and create consensus. The presidential delegation serves more as a diplomatic task force, requiring both biodiversity experts and strategy-focused diplomats – who must have the authority to act on their own. The climate change delegation headed by China's special envoy, Xie Zhenhua, is a good example. During COP15, it is nowhere near enough for China's delegation to simply attend and put its own national position forward.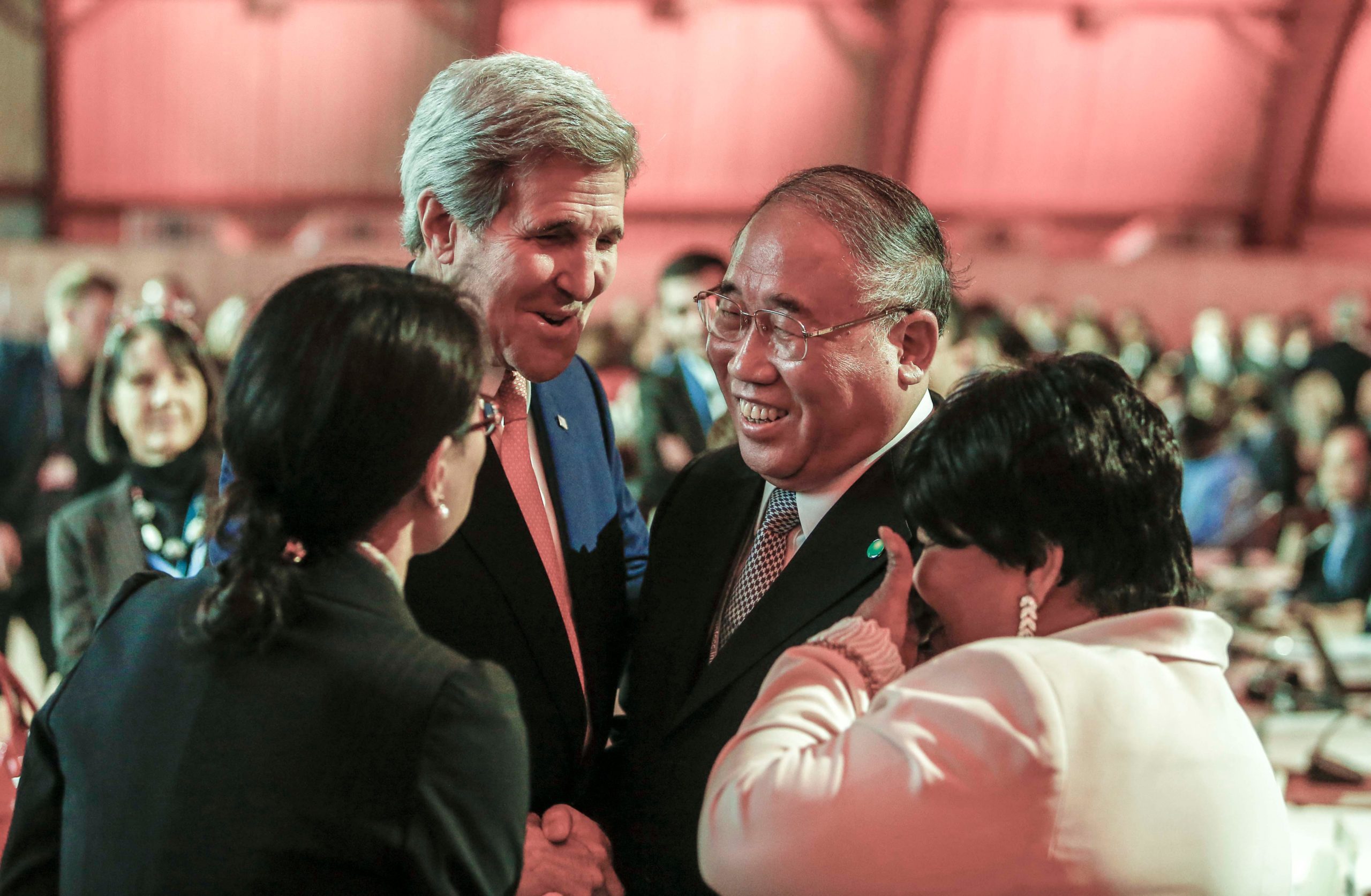 Finally, the change in COP15 venue could have knock-on effects for biodiversity in China, with a profound impact on the conservation of nature and participation in global environmental governance. China began participating in UN environmental processes in 1972. Since then, it has gradually shifted from being a participant in those processes to a promoter. Fifty years later, China is the biggest funder of the Convention on Biological Diversity and its protocols' core budgets, and the biggest developing nation donor to the convention's only financial mechanism, the Global Environmental Facility. Winning the right to host COP15 gave China an opportunity to make a historic shift: to become a global leader on the environment. A highly anticipated "Chinese Plan" for protection of biodiversity was expected to be revealed. The relocation of phase two of COP15 has therefore been a huge disappointment for those who promote conservation and global environmental governance in China.
So, what can China still do to both fulfil its presidential obligations and play a leading role at COP15? How will China and Canada balance their roles? Will China still lead the parallel forums and other related events? Will we still see the expression of "Kunming Targets"? How many people will no longer have the chance to attend this historic event? More broadly, how will China's voice in global environmental governance be heard? What impact will this have on cooperation between government and civil society on the global environment? Will international society continue to trust in our determination and ability?
The relocation has been keenly felt in Kunming and Yunnan. COP15 was seen as chance for the city of Kunming to develop, and Yunnan is home to more biodiversity than any other province in China, making it the ideal location. COP15 phase two would have given both the city and the province a global status.
However, the batch of national parks and botanical gardens announced during phase one did not include any in Yunnan, reflecting how the province lags behind the country as a whole in thinking, innovation and action on environmental governance. The move to Montreal has dashed hopes for the benefits it might bring to Kunming. What will Kunming's COP15 story be? What will happen to the facilities, venues, sponsors and brands? What will the legacy be for morale and motivation in the city? These are all matters for policymakers to consider.
Travel light, travel further?
Relocations like this are rare, but not unprecedented. In 2019, the major climate change conference COP25 was successfully moved to Madrid, due to political turmoil in Chile. Two years earlier, the Fiji-hosted COP23 had been held in Berlin, also successfully. The move may not be an entirely bad thing: if China's government and civil society can use the extra time, they can make progress in the following four areas, ultimately achieving more than may have been possible in Kunming.
1. Drop baggage, travel light, use initiative. The move means China no longer needs to spend so much time and energy worrying about the organisation of meetings. This means the make-up of its delegation can be adjusted, with more technical staff. China should continue to play its role as president and make use of the core assets of the Kunming process, review and study key negotiating issues, actively hold bilateral and multilateral talks, and use its leadership to ensure negotiations are effective. The lack of Covid restrictions will mean more flexible social interactions during negotiations. Greater proactiveness would allow China to better promote a post-2020 framework. And that framework must form a part of Kunming's legacy, if China is to play a historic role in global environmental governance.
2. Work with and support civil society. The change in venue and other challenges will hamper the government in making its voice heard, and public interest is relatively low. These unusual times mean a prominent role for civil society is even more necessary, in mobilising the public and building momentum – perhaps particularly in Kunming and Yunnan where opportunities have been lost – in opening dialogues with their international counterparts, and creating opportunities for bilateral and multilateral talks between China and other signatories. Chinese organisations should take this opportunity to work overseas and aim to hold parallel forums and side events in Montreal, in order to demonstrate Chinese experience and solutions, and carry out civil diplomacy.
The Chinese government should continue to build on the cooperation with civil society seen during COP15 phase one, providing spaces, channels and endorsement, so it can maximise positive impact both in Montreal and at home. The government agencies undertaking the organising should work with NGOs and insist on holding parallel forums and fulfilling presidential responsibilities. They can work together to promote a post-2020 framework and create an image of a tolerant, cooperative and diverse presidential nation.
3. Open negotiations and get the Kunming Biodiversity Fund up and running. The Kunming Biodiversity Fund is a landmark host-nation measure, and there are high hopes for it –particularly in developing nations. But it is not yet clear how the fund will be run, where its funds will come from and go to, and how it will support biodiversity conservation in developing nations.
The fund is designed to be open, and should be funded by multilateral negotiations attracting public and private investment from China and overseas. Management should be efficient, transparent and international. Investments made by the fund should help key biodiversity issues and areas, or reduce the impact on biodiversity of other forms of investment. It should also promote a flourishing ecological economy and so work towards the post-2020 framework's targets. If a management framework and legal documentation can be completed quickly, with the fund up and running before Montreal, this China-initiated environmental fund would be a huge boost to the presidential nation during negotiations, improving relationships with signatories and boosting global confidence.
4. Finally, continue to increase public awareness and mainstreaming of biodiversity. The preparation and holding of COP15 has planted valuable seeds in Chinese society. Policymakers in governments at all levels have a much better understanding of the significance of biodiversity, while businesses are including it in their planning. Mainstream and new media workers are now better informed, and the public better understands the importance of protecting nature. Better public education is hugely beneficial for mainstreaming biodiversity conservation across different sectors and populations.
Regardless of where COP15 is held, biodiversity conservation means respecting and protecting nature. It means protecting our clear waters and lush mountains. It means combining the protection of biodiversity with the discourse of ecological civilisation. Better public education will make all of this much easier, and the benefits will be felt for generations.