Businesses that add value to nature instead of degrading and destroying it could tap into a $10.1 trillion opportunity which could create 395 million jobs by 2030.
This is the central finding of a major new analysis by the World Economic Forum (WEF). The report is the second of three from the forum's New Nature Economy series, which aims to demonstrate the relevance of nature-loss to boardroom discussions on risks, opportunities and financing.
WEF wants to bring together progressive businesses to push for policy action in the run-up to COP15, the UN Convention on Biodiversity talks set to place in Kunming, China, on 17-30 May next year.
The WEF's first report, published in January, concluded that business depends on nature and its services to the extent that $44 trillion of economic value generation – over half the world's GDP – is potentially at risk.
80%
of threatened species are endangered by business-related pressures
Scientists have warned that nature is declining at an unprecedented rate, with nearly one million species facing extinction because of human activity. The Amazon rainforest, the world's coral reefs and the boreal forest biomes are all fast approaching irreversible tipping points with far-reaching effects on the economy, society and life, they say.
The WEF's latest report states that 80% of threatened species are endangered by business-related pressures from food, land and ocean use; infrastructure and the built environment; and energy and extractive industries.
Together, these activities represent over a third of the global economy and provide up to two-thirds of all jobs, meaning they have the most to gain by embracing change now, the forum believes.
The report identifies 15 transitions these sectors could make to form a blueprint for action to halt nature loss by 2030. The recommendations combine finding efficiencies in existing models with radically innovating to create new models.
For example, the WEF estimates that more sustainable ocean management and fishing could open up $40 billion of business opportunities in the maritime sector, including through the use of new technologies such as artificial intelligence. Wild catch volume could increase by 24% by 2030 if all fisheries are managed within sustainable limits (compared with a projected 15% drop in volume if nothing is done), the report states.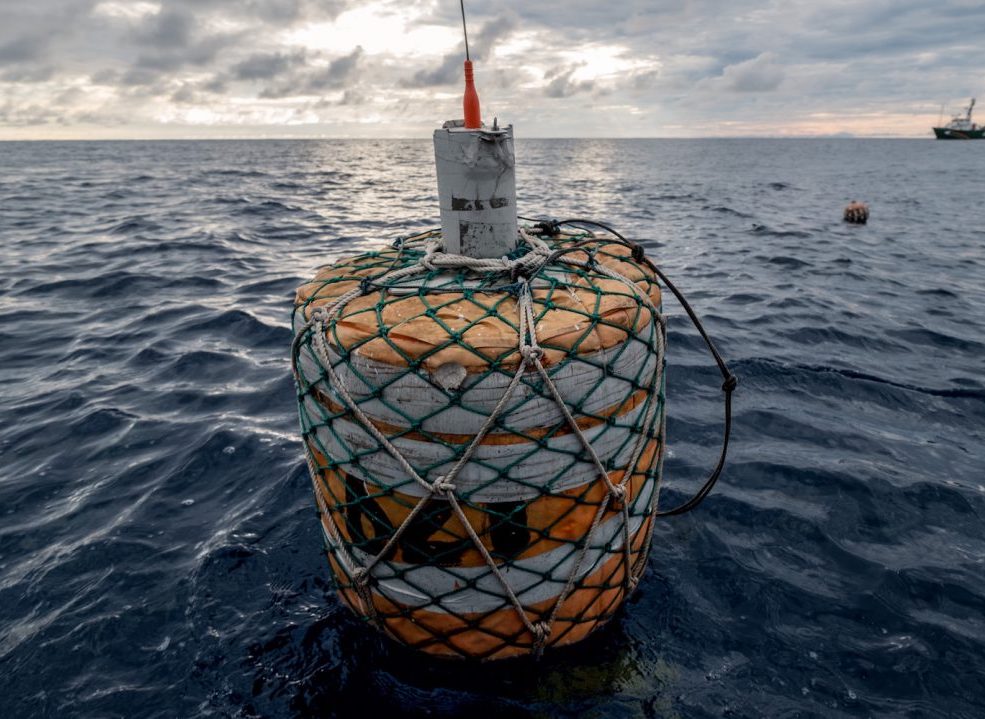 Other areas of opportunity include diversifying diets away from meat; smart farming technologies; refurbishing and recycling clothing; smart buildings and energy efficiency; reducing water leakage; and mining techniques using processes that remove the need for toxic chemicals and cut water use and greenhouse gas emissions.
Eva Zabey, executive director of Business for Nature, a business coalition created last year to push for strong policy on nature protection, said the fact an organisation such as the WEF was publishing reports on business and nature was very significant.
"It's symbolically a turning point in mainstreaming the urgency around nature loss. The forum helps with this drum beat that we're trying to make louder and louder as we go through the next months," she says.
Business engagement in nature and biodiversity issues had increased "exponentially" over the past year, she says. "I've been working in this area for 15 years, and it used to be so challenging to get business to understand that they impact on nature, and that they rely on it," she says. "But companies are starting to understand that there are operational, reputational and financial risks and opportunities."
Gemma Cranston, director of business and nature at the Cambridge Institute for Sustainability Leadership (CISL), agrees that a shift in business thinking is beginning, and businesses have started talking more about traceability and transparency in global supply chains. The pandemic has also shone a light on the impact that catastrophic failures could have, she says.
To protect 30% of the land and ocean would require 0.16% of global GDP – less than the world spends on video games every year
But awareness on biodiversity and nature is limited to the minority, and still some way behind that for climate change, she says.
Zabey thinks that businesses find climate easier to work towards due to the existence of a global political goal of keeping temperature rise to 1.5C. Business for Nature is calling for a similar global target to come out of the COP15 talks, to give the private sector the certainty to invest.
She acknowledges that despite very public commitments such as those to eradicate deforestation, the business sector is not doing nearly enough. "To scale up, we need policy action that will lead to business action."
The WEF has published a separate report for policymakers, who it says could incentivise nature protection as part of Covid-19 stimulus packages, such as increased financial support for innovation, and the removal of damaging subsidies.
Benefits of protection
A separate study published earlier in July revealed the economic incentive for policymakers to act, with the benefits of protecting at least 30% of the world's land and ocean outweighing the costs by a ratio of at least five-to-one.
That study was commissioned by the Campaign for Nature, which is pushing for COP15 to agree to increase protection of the world's land and oceans from 15% and 7% respectively, to 30% of both.
Protecting natural areas would add revenue to agriculture and forestry, help prevent climate change, water crises and biodiversity loss, while also providing physical and mental health benefits, and reducing the risk of outbreaks of new zoonotic diseases such as Covid-19, the report states. This makes increasing nature protection sound policy for governments juggling multiple interests, it says.
To protect 30% of the land and ocean would require an annual investment of around $140 billion by 2030, compared with the just over $24 billion currently spent each year, the study found. It highlighted several potential sources, including official development assistance, domestic public budgets, climate financing directed into nature-based solutions, philanthropy, corporations, and regulatory and subsidy changes – with the bulk directed towards low- and middle-income countries.
This investment pales in comparison to the economic benefits that additional protected areas would deliver, and to the far larger financial support currently given to other sectors, says Enric Sala, co-author of the report and explorer-in-residence at the National Geographic Society. "It would represent 0.16% of global GDP and require less investment than the world spends on video games every year."