Exactly one year ago, in the Yangtze River city of Wuhan, doctors like Zhang Jixian and Li Wenliang were sending early warnings about a spreading unknown disease. The rest is now well-known.
As we stand at the beginning of 2021, there is still no sign that Covid-19, which has claimed more than 1.8 million lives globally, will be tamed soon. Though vaccines have emerged, the road to worldwide immunisation is proving bumpy. Just as the unforgiving year of 2020 drew to a close, new variants of the coronavirus were discovered in the UK, prompting countries such as Japan to close borders completely to non-residents, though the new strains so far appear unlikely to affect vaccine effectiveness.
If 2020 has taught us one thing, it is the costliness of reacting to a global pandemic. As the world's leading scientists on zoonotic diseases wrote in a comprehensive paper in July, our business-as-usual approach to pandemic preparedness, based on vaccine and therapeutic development after the fact, is much more costly than reducing the drivers of pandemic risk: anthropogenic environmental change.
Around 70% of emerging diseases such as Ebola and Zika, and almost all known pandemics such as Covid-19, are of animal origin. The devastating experience of fighting the coronavirus has made China's leadership resolute in redefining how humans should interact with the natural world. The 12 months since the Wuhan outbreak represent one of the most intensive years in recent history, where laws and regulations were revised en masse to close loopholes believed to have given rise to the public health crisis. Collectively, they will re-write the future of wildlife and their habitats in this country for years to come.
Rethinking human–nature interactions
Almost as soon as the serious situation of the epidemic was made public, a heated national discussion about improper human contact with wildlife broke out. Much of the country still vividly remembered the 2003 SARS epidemic and how it was later attributed to the consumption of civet cats. Early descriptions of the suspected "ground zero" of Covid-19, a seafood market with some wildlife-trading activities, fit with the traumatic national memory and the scientific understanding of how zoonotic diseases spread to human beings.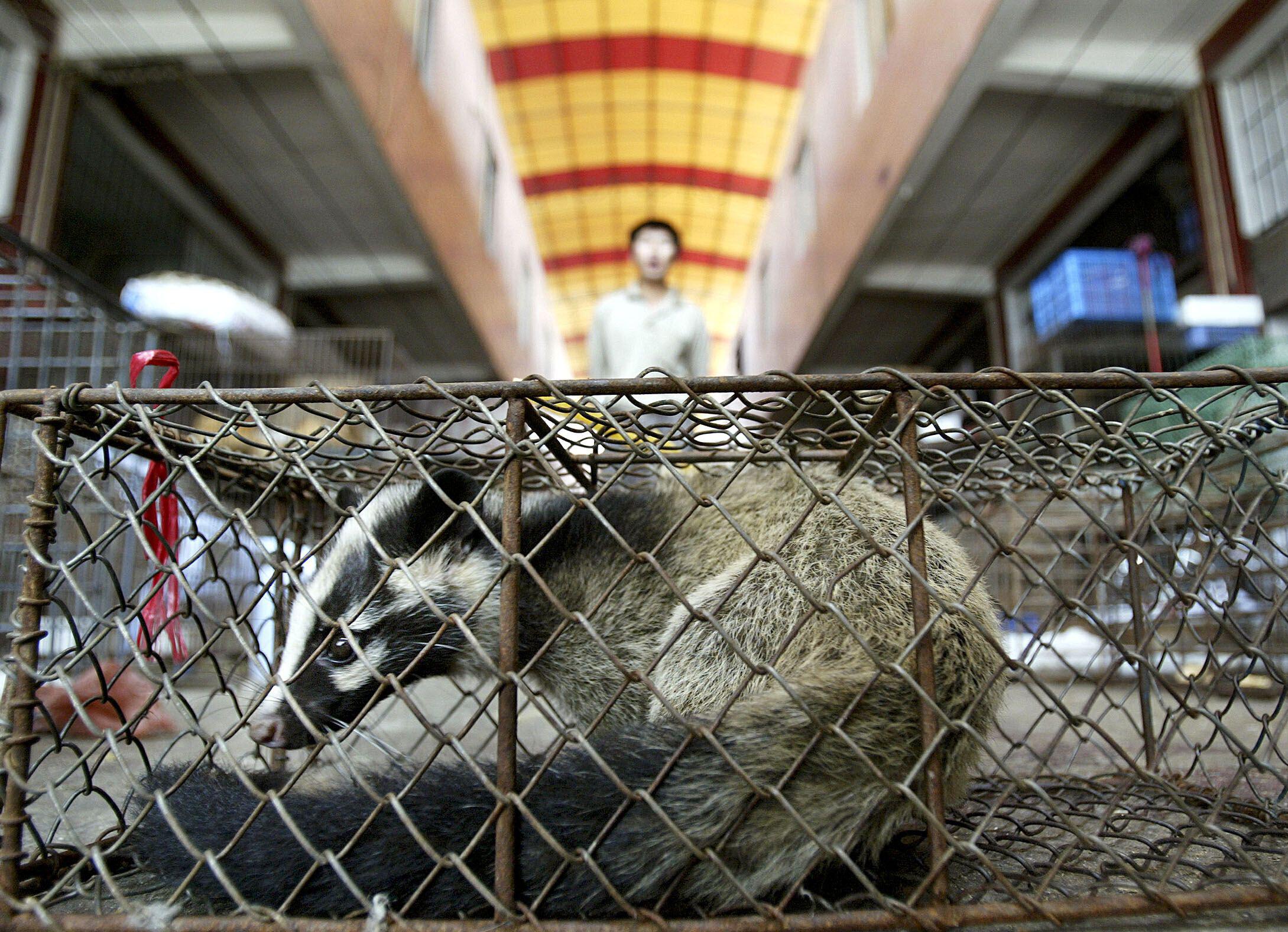 Although later scientific evidence would question if the Huanan Seafood Market was really the source of the pandemic (the virus might have spread quietly elsewhere before hitting Wuhan), a national soul-searching was already underway in early 2020. On 24 February, exactly one month into the total lockdown in Wuhan, the country's top legislative body enacted an eating ban: "The National People's Congress (NPC) has decided on a sweeping ban on eating wild animals… in order to prevent serious public health risks… and promote a harmonious relationship between human and nature." This was a placeholder before a total overhaul of the Wildlife Protection Law can be completed.
Provincial and local legislatures across the country rapidly followed suit, passing numerous regulations to implement the ban at the local level. Some of them went way beyond "wildlife" to include pets and aquaculture species.
Impressive as these rapid legislative moves may be, they also betrayed the simplistic nature of hasty firefighting. Eating wild animals, believed to be the direct cause of spreading the coronavirus, was treated with justifiable harshness. But the new regulations were ambivalent on other forms of wildlife consumption, such as for medicine and fur. The public health implications of such uses are less obvious (and in the case of medical use, more complicated). But they are no less likely to put human beings in direct contact with wild animals, and more importantly, to provide economic incentives to encroach on their habitats.
A China Dialogue analysis of legislative proposals on the table in April showed the tendency towards heavily focusing on food consumption while omitting other uses, which for some observers was a clear mistake.
Negotiating a new deal for nature
There is reason for such a narrow focus. Even the politically safest move of an eating ban received a public backlash. Trying to untie the human–wildlife entanglement, so deeply rooted in the Chinese culture and economy, is easier said than done.
As soon as the ban on food consumption was passed into law, news reports about the scale of industries relying on wild animal husbandry and the number of people they employed began to emerge. Farming wild animal species – many not endangered – for economic purposes was a major strategy for poverty alleviation in China's biologically rich but financially poor regions. Images of culled bamboo rats piling up spoke of destroyed livelihoods and economic setbacks in a very difficult year for small businesses. And international finger-pointing over the source of the coronavirus did not help open up a candid debate. In China, people are growing more defensive: there were voices claiming that enforcing a wildlife eating ban was equivalent to pleading guilty for the pandemic.
In its most dramatic forms, the backlash turned into personal attacks and lawsuits against conservation biologists for "denigrating" a perfectly legal industry.
Translating self-reflection into a completely new set of cultural norms, legal rules and economic incentives is proving to be a herculean undertaking.
The difficulties of rewriting the contract between human and nature manifested in a tug of war over the details inside the Wildlife Protection Law, which was being revised throughout 2020. The powerful NPC decision in February needs to be hashed out into enforceable rules through the creation and revision of specific catalogues of animal species: the lists of species strictly protected ("blacklist") and the lists of those permitted to be farmed or used in the post-pandemic era ("whitelist").
In May, the publication of a consolidated whitelist for animal farming by the Ministry of Agriculture and Rural Affairs (MARA) was the first attempt to find balance between total protection and conditional utilisation. The draft list embodies China's complicated history with wild animals and the blurry line between wild and domesticated: sika deer is a protected species but is whitelisted because of its long history of domestication. Farming of red deer is allowed because it forms a part of the livelihood of certain ethnic minorities. Conservationists were willing to accept a limited whitelist in exchange for broader protection coverage, but recommended strengthened traceability and disease control measures for the farmed animals.
30%
Since 1960, land-use change has been behind the emergence of more than 30% of newly reported human diseases.
The challenges of transforming industries built upon wild animals are certainly on the mind of China's top leadership. In July, when Li Zhanshu, Chairman of the NPC Standing Committee visited Guangxi province to inspect the implementation of the February ban, he stressed the importance of ensuring a smooth transition of local wildlife farming industries. While commercial use for food should be stopped, farmers should be guided into other forms of utilisation permitted under the new legal framework, with economic support from the government.
The protection v. utilisation debate carried on into October, when the draft revision of the Wildlife Protection Law was finally published for public comment. Though some conservation experts continued to campaign against any commercial usage of wildlife, the draft still left the door open for non-food usage, with a complicated permitting system in place that has long been a source of loopholes and abuse.
Targeting the root causes
While wildlife regulations consumed much of the oxygen in China's environmental debate about Covid, the human–nature relationship is being re-written on more fundamental levels largely outside public view.
As the above-mentioned scientists pointed out, land-use change (including deforestation, human settlement in primarily wildlife habitat, the growth of crop and livestock production, and urbanisation) is a globally significant driver of pandemics. It has caused the emergence of more than 30% of new diseases reported since 1960.
Improving land-use planning for environmental purposes has been a main theme of China's "ecological civilisation" agenda since 2012. The pandemic has raised alarm bells about the human health risks posed by biosystem degradation. And at the Twin Sessions held in May 2020, having been postponed by the pandemic, 11 NPC members made a joint proposal to strengthen biodiversity conservation. In a response to the proposal, the Ministry of Ecology and Environment (MEE) highlighted the central government's commitment to expanding protected areas.
It is telling that in June 2020, a few weeks after China ended its nationwide lockdown, the central government published a comprehensive 15-year strategy (2021-2035) aiming to achieve 26% forest cover, put 60% of wetlands under protection, designate 18% of China's land areas as national parks and "thoroughly protect the habitats of endangered species."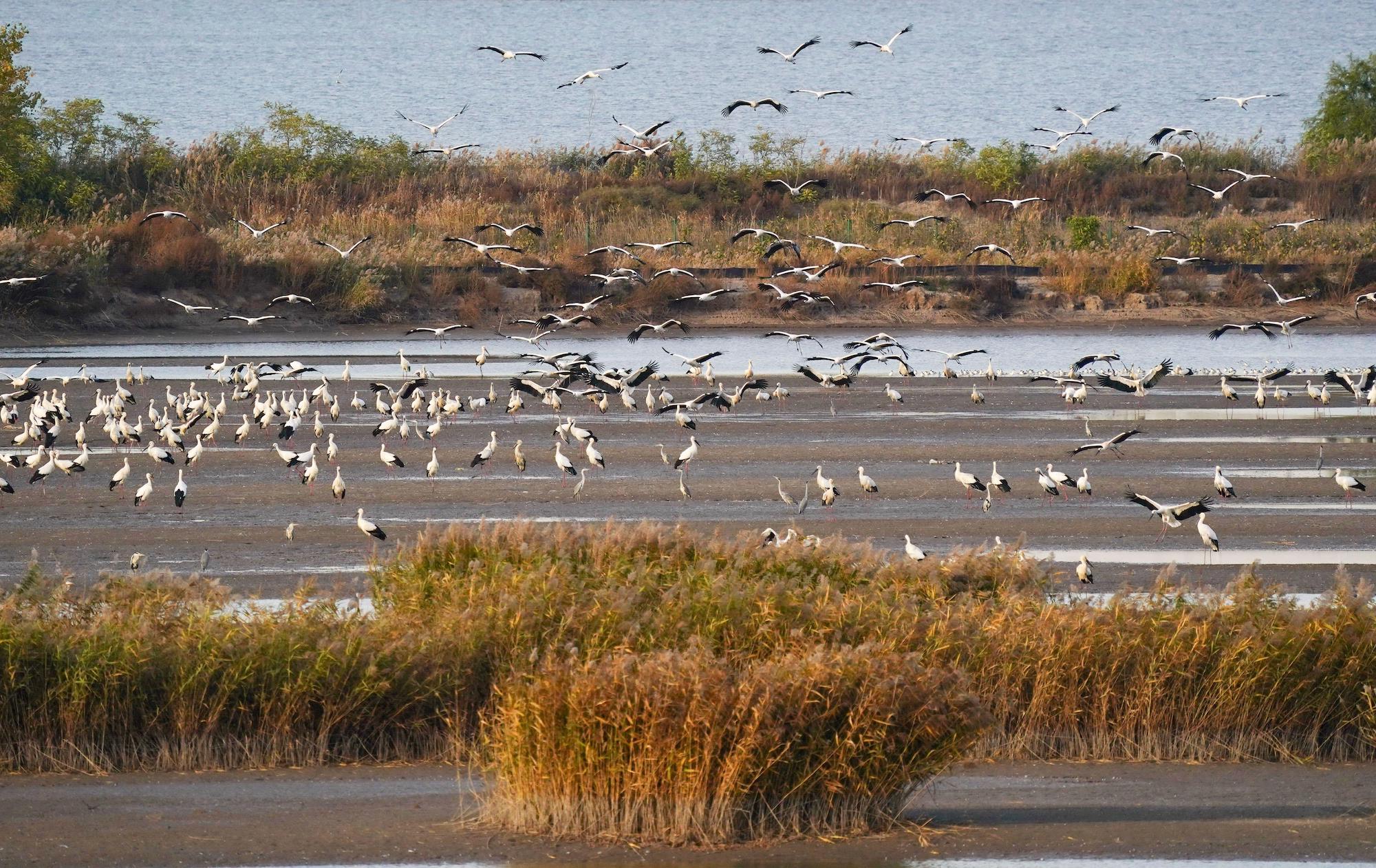 By the end of 2019, roughly a quarter of China's landmass had already been designated under so-called "ecological redlines", a celebrated model of spatial planning to align developmental needs with ecological considerations. In 2020, policymakers fleshed out policy details over what can and cannot happen within ecological redlines, which had been quite ambiguous until very recently.
The draft measures for managing ecological redlines, published in November, underscores the intertwined relationship of human society and the natural environment in a densely populated country. Areas within redlines are not going to be no man's land. Rather, certain human activities, subject to regulation, will continue to happen there, including subsistence farming, herding, and fishing by indigenous people, and heavily regulated mining and infrastructure building.
The MEE's plan was to complete delineation by the end of 2020. Compared to the public spotlight on wildlife regulations, drawing up those redlines involved little fanfare. Regulating what to eat understandably attracts more attention than setting up invisible zoning lines around mountains and grasslands.
The human–nature relationship is being re-written on more fundamental levels largely outside public view.
But the significance of strengthened land-use planning is not lost on those who understand its implications. At a September press conference, a question was directed at the MEE on whether protecting 25% of China's land area would negatively affect economic growth and limit development options at the local level. Cui Shuhong, director general of the MEE's Ecological Conservation Department, urged local governments to "update their thinking" and explore ways to turn ecological values into economic opportunities.
The outbreak of Covid-19 has essentially torpedoed China's ambitious 2020 biodiversity agenda. It had been scheduled to preside over crucial United Nations talks in Kunming in October, to reach a new global deal for biodiversity protection post-2020. The whole negotiation process is now postponed to 2021.
But probably because of that, the Chinese leadership appeared to be drawing the right environmental lessons from the pandemic. "Covid-19 is triggering deep reflections on the relationship between man and nature," said President Xi Jinping in a video address to the Climate Ambitions Summit on 12 December, 2020. Translating that self-reflection into a completely new set of cultural norms, legal rules and economic incentives is already proving to be a herculean undertaking.