A deep focus shot of forest so dense, and in such high contrast black-and-white that it appears to move, greets visitors to Amazônia, the truly absorbing exhibition by renowned Brazilian photographer Sebastião Salgado, recently opened at London's Science Museum.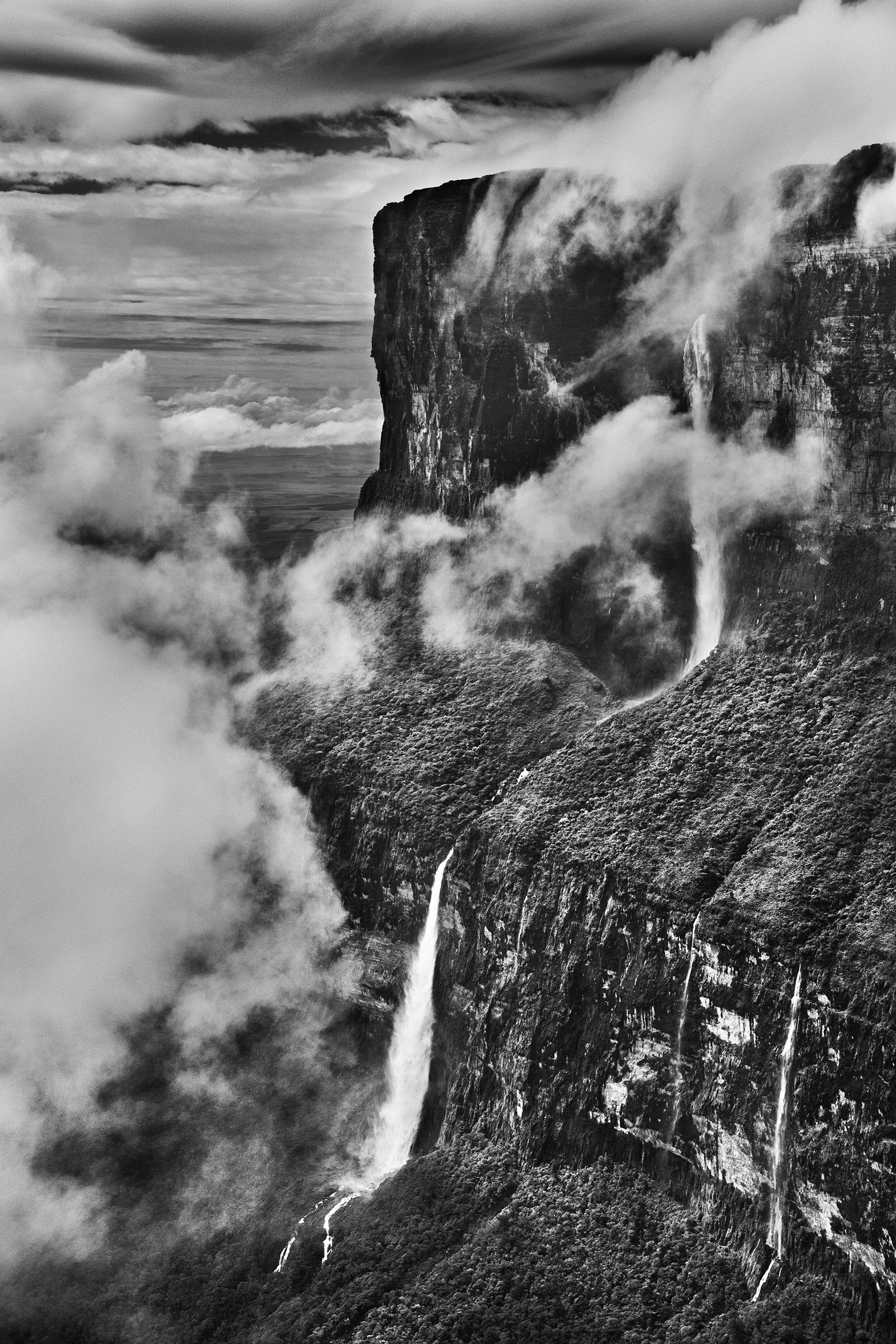 In parts, Amazon tributaries etch smooth curves through forest with pendulum-like swings. In others, punctures, or furos, of separate bodies of water form straight stretches and sharper turns. Stunning high-angle shots of jigsaw-piece-shaped meanderings give a sense of less predictable movements.
Amazônia documents much more than the running rivers in Brazil that serve as the wider biome's lifeblood. There are also its "flying rivers" – billions of tons of transpired water vapour flowing in aerial currents. There are table-top mountains. And there is rain: rain in grainy torrents; in the form of white curtains; and in cylindrical dumps that appear to prop up mushroom clouds. Yet, this rainfall is increasingly irregular because of deforestation and wider climate change.
As well as mesmerising geography and biodiversity, Amazônia depicts some of the hundreds of groups of indigenous peoples that inhabit and sustain what Salgado calls "paradise". Among them, the muscular Kuikuro fishers, who live in the Xingu reserve, and the Zo'é, which means "I am me". The phrase equates to "we are people" and is thought to have its roots in their attempts to communicate humanness to outsiders during first contact. The Zo'é survived the arrival of Christian missions in the 1980s, as well as the decimation of their living area by the rubber industry.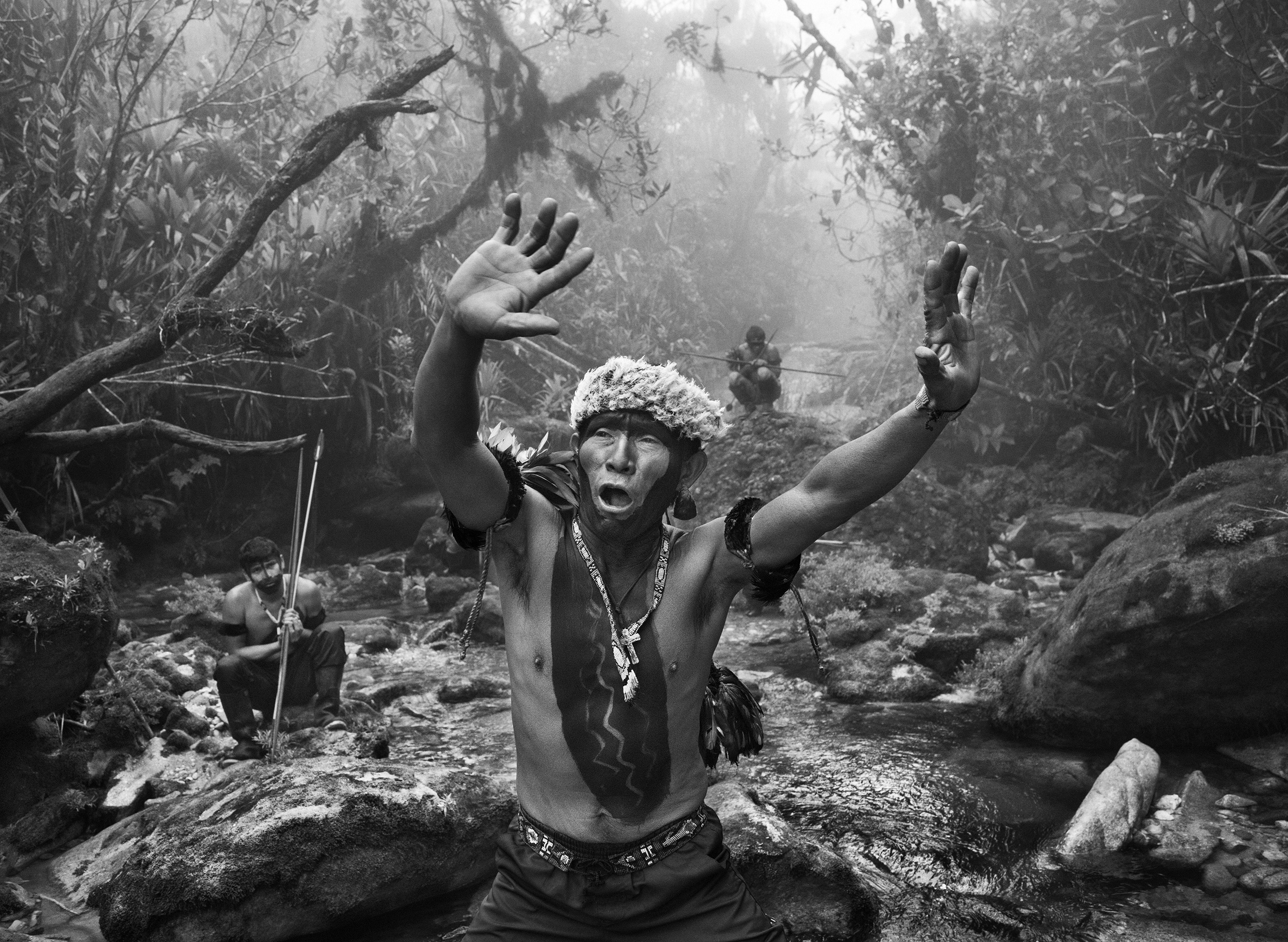 Salgado is as well-known for his activism to protect Brazil's forests and indigenous people as he is for his high-contrast monochrome shots. Fittingly, Amazônia brings the majesty of the planet's lungs to a wider audience as it faces today's threats of logging, mining and agriculture – and a climatic tipping point.
Though sponsorship for the Salgado exhibition comes from other sources, the Science Museum has recently come under fire from campaigners, who accuse it of allowing oil company Shell to "greenwash" its high-emitting operations by sponsoring exhibits on proposed technologies that capture and remove carbon from the atmosphere.
While it is at risk of destruction and ceasing to properly function, the most efficient such technology is put vividly on display at Amazônia – the forest itself.
Amazônia by Sebastião Salgado is on show at London's Science Museum until March 2022, with future exhibitions planned at SESC in São Paulo and the Museum of Tomorrow in Rio de Janeiro; see website for further announcements.
This article was originally published on Diálogo Chino.