Submerging an 80-tonne sculpture using a crane in the middle of the ocean is no mean feat. But the results "always blow my mind", says British artist Jason deCaires Taylor.
On the seabed off the coast of Lanzarote, a small Spanish Island,Taylor has created an extraordinary series of underwater artworks. Concrete figures and mundane objects from the earthly world are transformed as they become slowly colonised by coral, fish and crustaceans.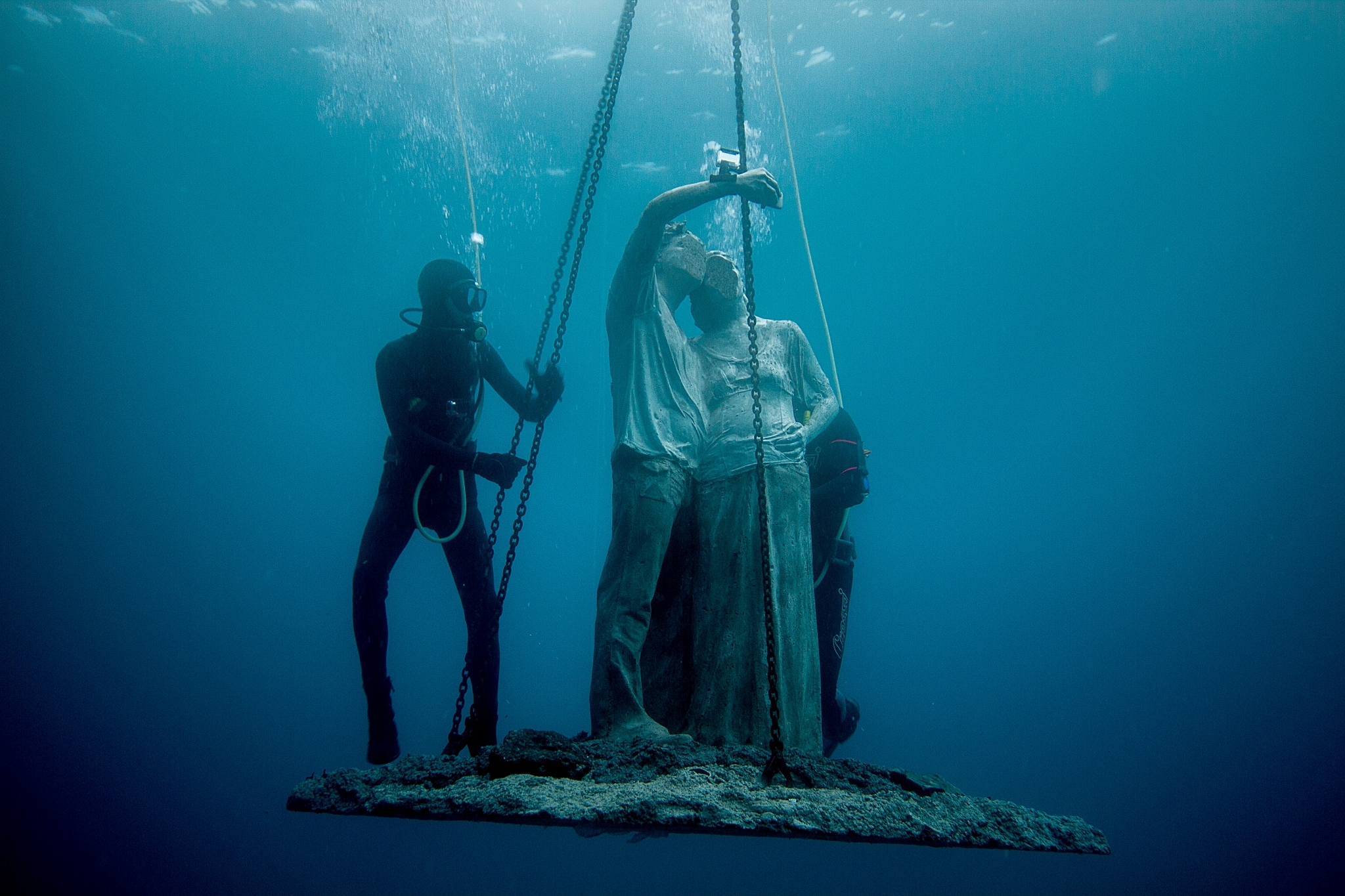 The sculptures are cast in pH-neutral marine cement and textured to encourage coral to grow creating a vast, artificial reef that pulses with life.
"When we see the ocean we don't see the havoc we're wreaking," Taylor says. "Yet every day we pollute, dredge and destroy our oceans". He hopes his work will spread the message that oceans need protection.
Overfishing and pollution are not the only problem. Oceans are on the front line of climate change: soaking up most of the heat and much of the carbon dioxide building up in the atmosphere from burning fossil fuels. This turns water acidic, killing coral and marine life. The impact is already evident in the rapid decline of coral reefs, oyster beds and kelp forests.
"We don't regard our oceans as sacred but we should," Taylor says.
​
The permanent installation in Lanzarote, submerged 14 metres deep, is accessible to scuba divers and snorkellers and visible to glass-bottom boats. The Museum opened to visitors at the end of February 2016.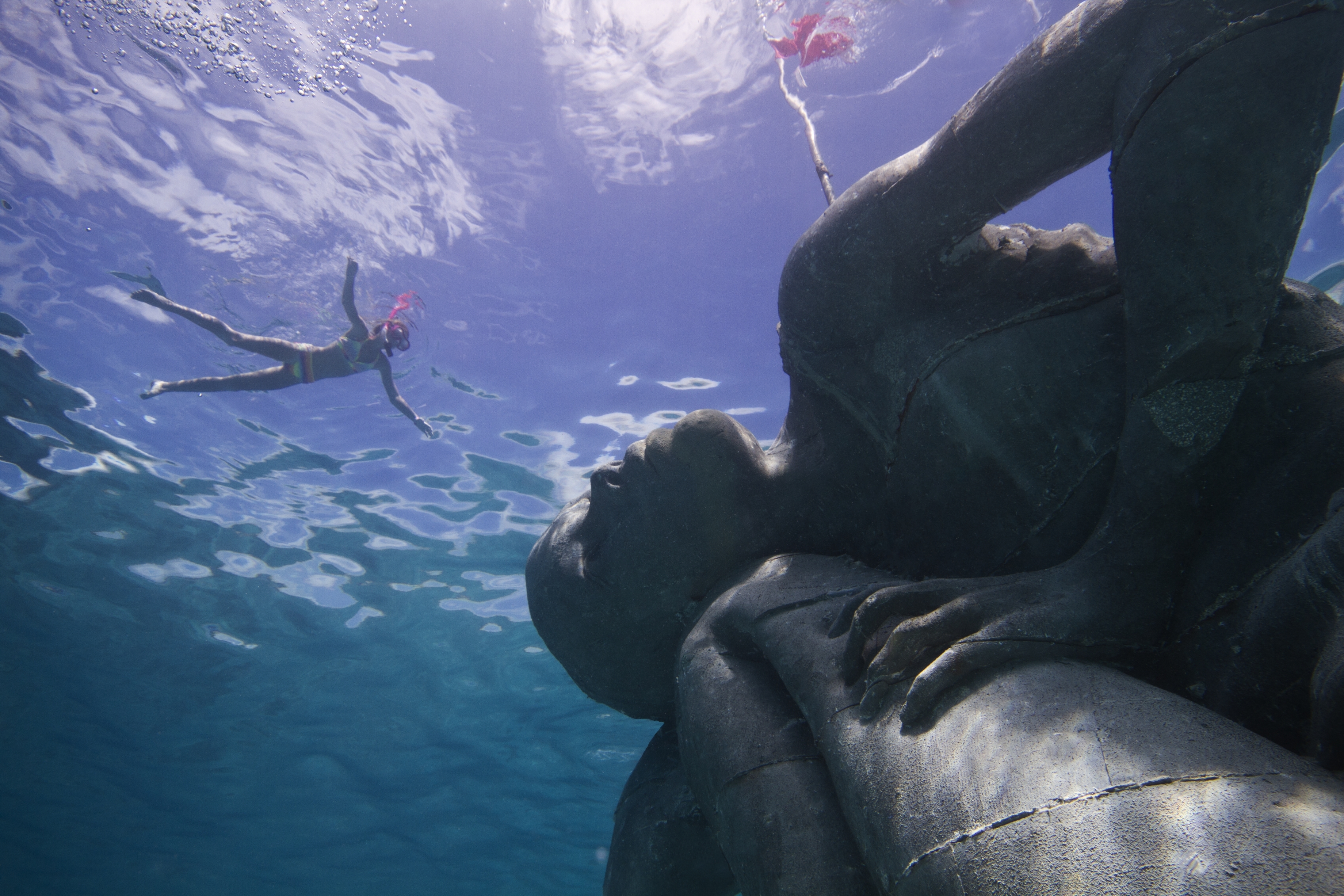 Visitors explore Europe's first underwater museum, Museo Atlantico, in Lanzarote.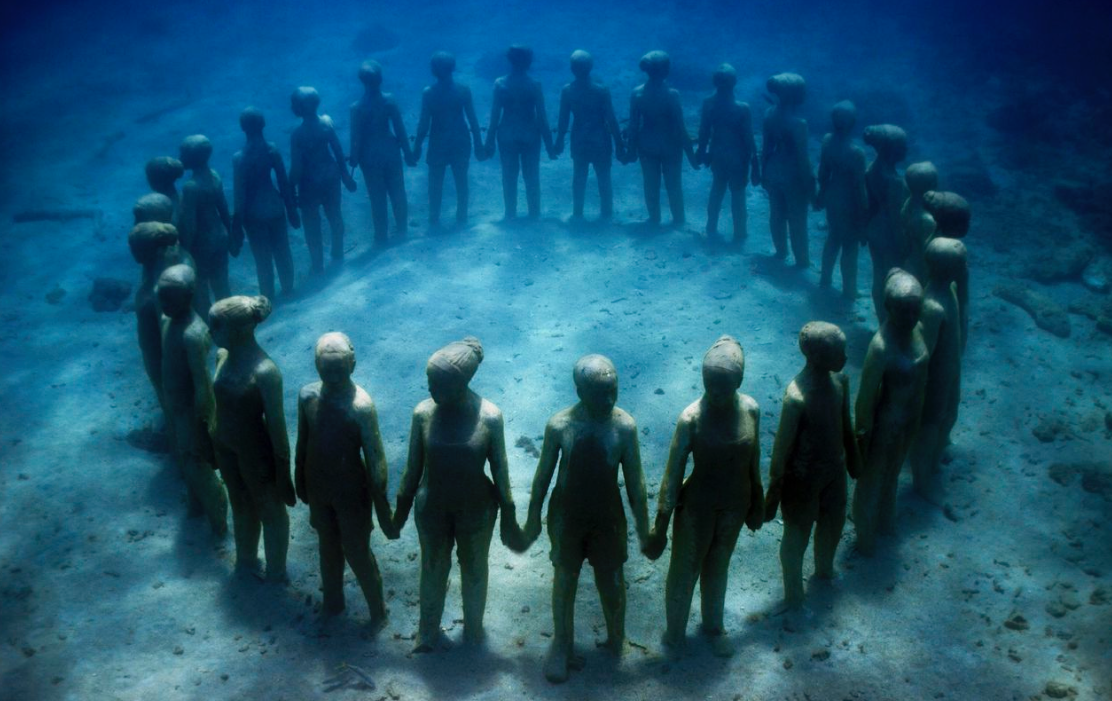 For Taylor's first work Viccisitudes he teamed up with a marine biologist to create a sculpture park in Molinière Bay, Grenada, along a coastline that was badly damaged by Hurricane Ivan in 2004. This work was instrumental in getting the local government to turn the area into a protected marine park.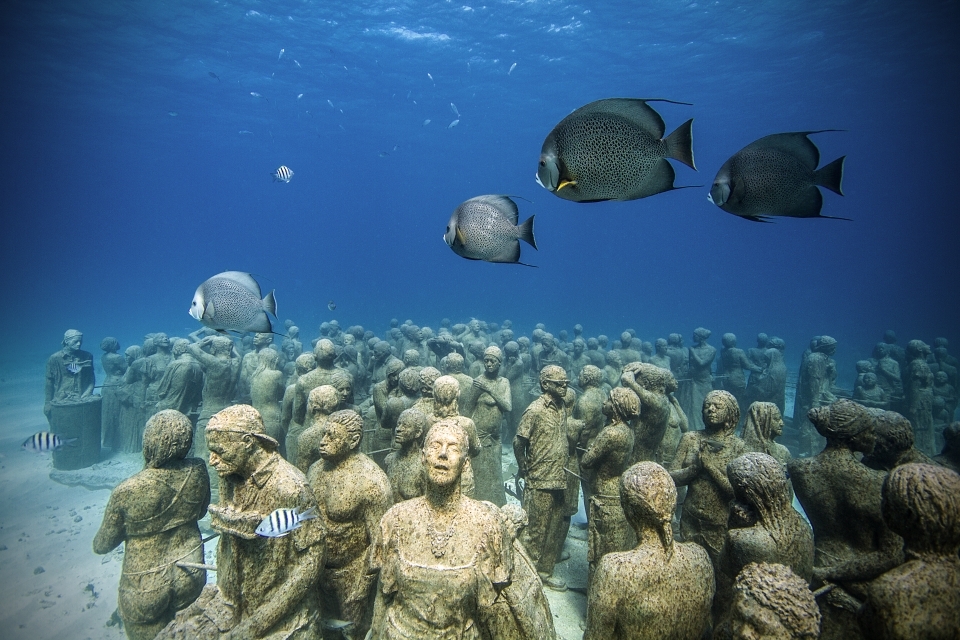 The Silent Evolution, another installation 26 feet under the Caribbean in Cancun, Mexico, made of nearly 500 statues, was cast from local people in the nearby fishing village of Puerto Morelos.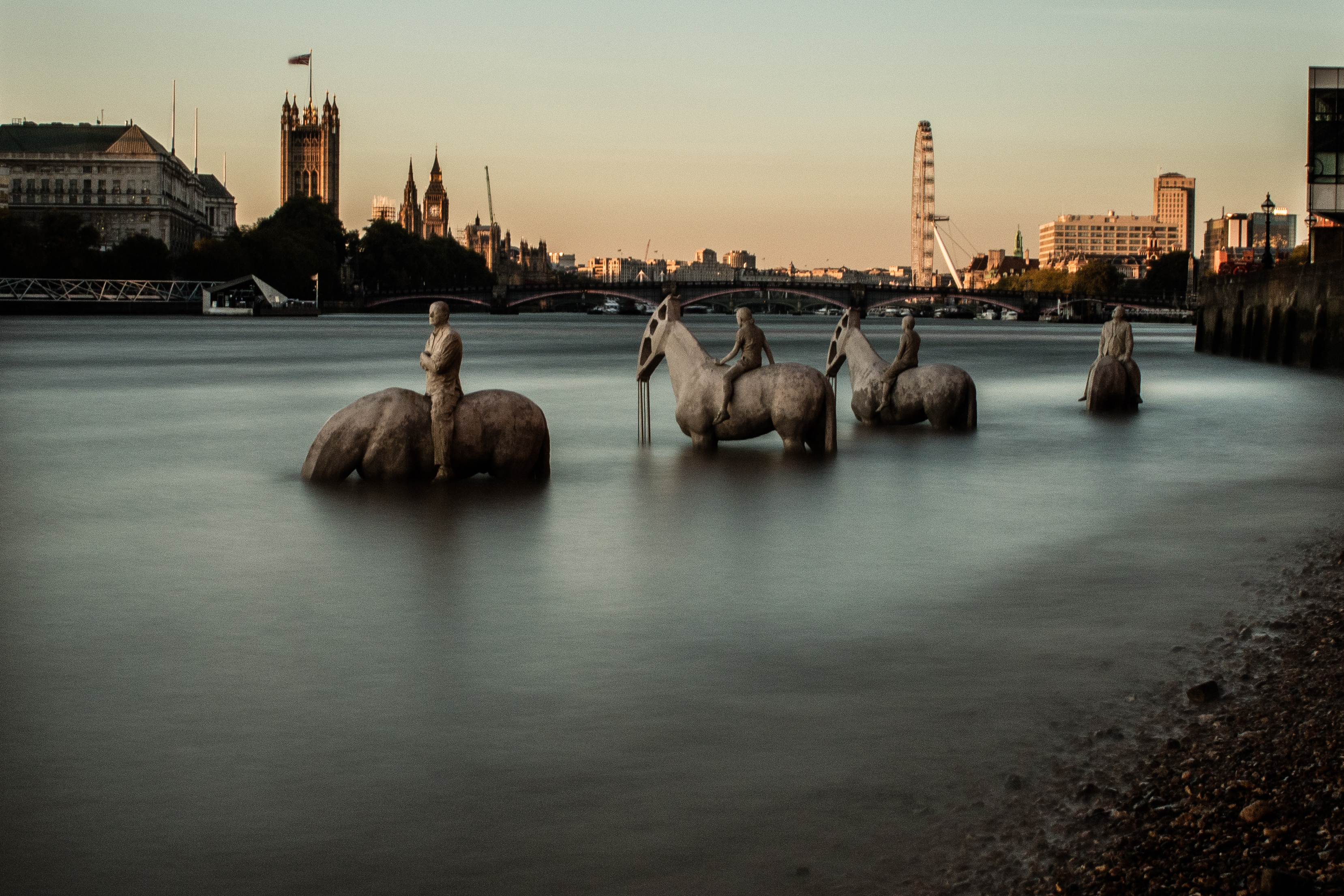 Last summer, with The Rising Tide, Taylor conjured four "horsemen of the apocalypse" in the Thames near the Houses of Parliament. The beasts' heads – cast from oil wells – revealed in full only at low water.
(All photos by Jason deCaires Taylor/ CACT Lanzarote)