The clock is ticking. With just eight months to draw up a new deal for nature to prevent dire predictions of the extinction of one million species becoming reality, scientists and conservation groups are closely following progress of talks under the Convention on Biological Diversity (CBD).
A meeting of negotiators last week was originally due to take place in Kunming but was moved to Rome due to the COVID-19 outbreak. Travel restrictions meant that several officials based in China could not attend, but a delegation was sent instead from China's United Nations Environment Programme (UNEP) team in Kenya.
As the virus spread to Italy and other parts of Europe, members of some delegations were called home part way through the week. Though observers report that this did not hamper the negotiations, health checks were carried out on attendees each day on arrival at the meeting.
The talks were the first chance for negotiators to discuss draft proposals for the new global deal for nature since they were published in January. The zero draft contains a science-based target for 30% of land and oceans to be protected by 2030, an increase from the 15% of land and 7% of oceans currently protected.
The target is in line with calls from conservation and wildlife scientists and campaigners. Research published just ahead of the meeting by campaigners Conservation International found that global species loss could be halved by conserving 30% of tropical lands while also limiting global warming to 2C.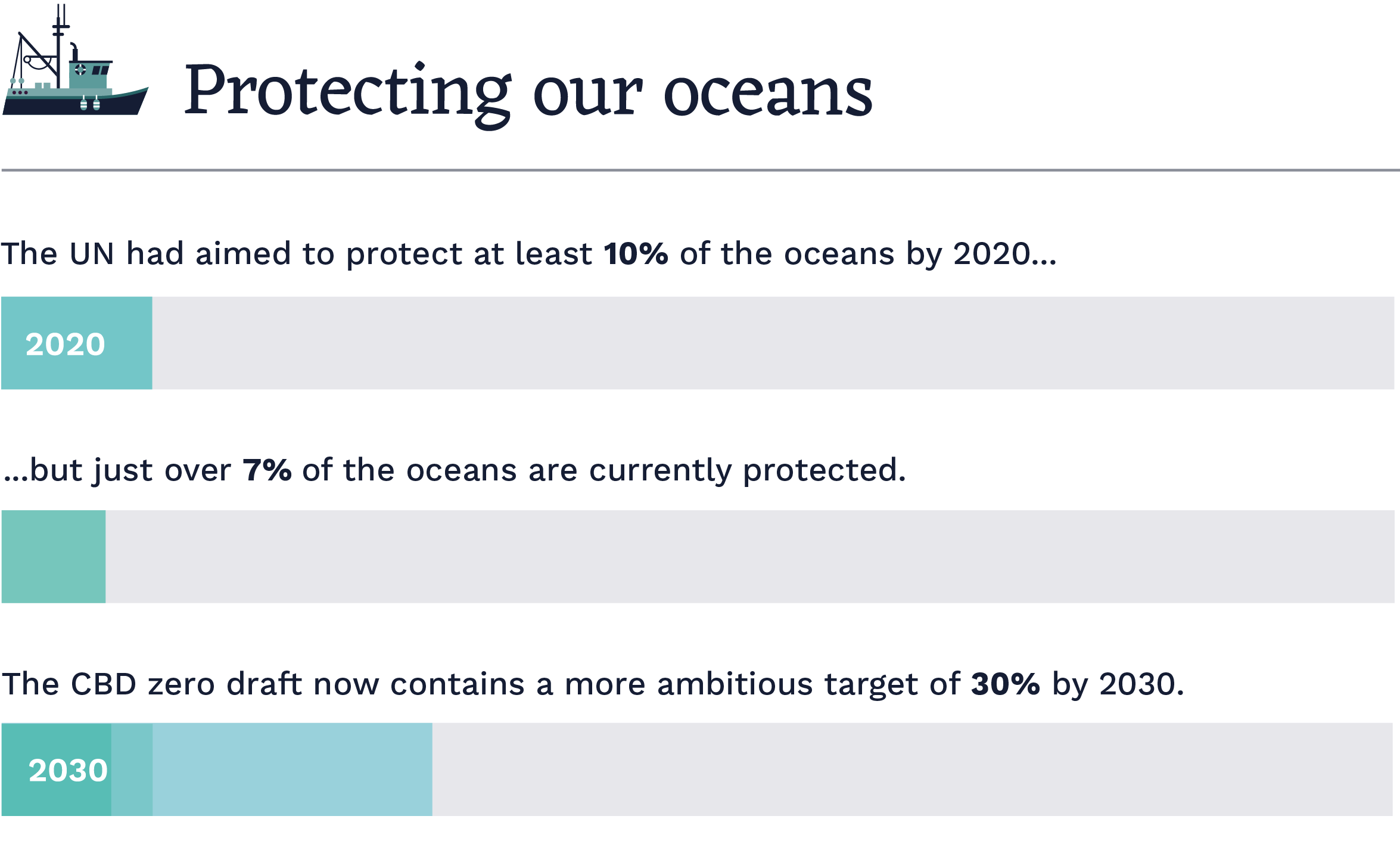 Future protected lands need to account for species movement due to climate change, especially at higher elevations, according to the paper, which was authored by 21 global biodiversity and climate change scientists. The report features maps and spatial planning to illustrate locations that could, if protected, most effectively reverse predicted extinction rates.
Delegates at the CBD meeting were broadly supportive of the headline targets to protect 30% of the planet and to halt and reverse biodiversity loss by 2030, according to Dr Andrew Deutz, biodiversity policy lead for The Nature Conservancy (TNC). "There was broad acceptance of the overall direction, and what the framework should look like," he says.
The 30% target is being championed by Costa Rica, and was publicly supported at the talks by the governments of the UK, Canada and the Seychelles. Brazil expressed resistance, but did not appear to have many allies, reports Brian O'Donnell, director of the Campaign for Nature.
Campaign groups are less concerned about the actual targets than the need for concrete plans to make them successful. Dr Andrew Deutz, biodiversity policy lead at The Nature Conservancy (TNC) says: "The challenge is around how we implement the targets, how we impact the economic sectors that need to be transformed, and how we generate the money needed," Deutz says.
Implementation is the responsibility of national governments, and developing countries will need money to build capacity and put in place effective policies and measures. "We haven't got to that conversation yet," he says.
The lack of detailed discussions on implementation and finance has frustrated some observers. Certain countries argued that implementation could only be planned once the targets were agreed, but this was the wrong approach, says Li Shuo, senior global policy advisor at Greenpeace East Asia.
"Kunming is such a pivotal moment. Once it's done, I think there's a genuine risk that the world will forget biodiversity till 2030 when there's another COP and people realise that the ambition hasn't been realised.
"Kunming needs to demonstrate that this time round it's different, and the only way to do this is to give us convincing reasons that ambition will be carried through, which is why we need to talk about finance and implementation now," he says.
Others believe that the talks will ramp up in time to discuss these issues ahead of October's deadline.
The secretariat of the CBD commissioned a special report on finance.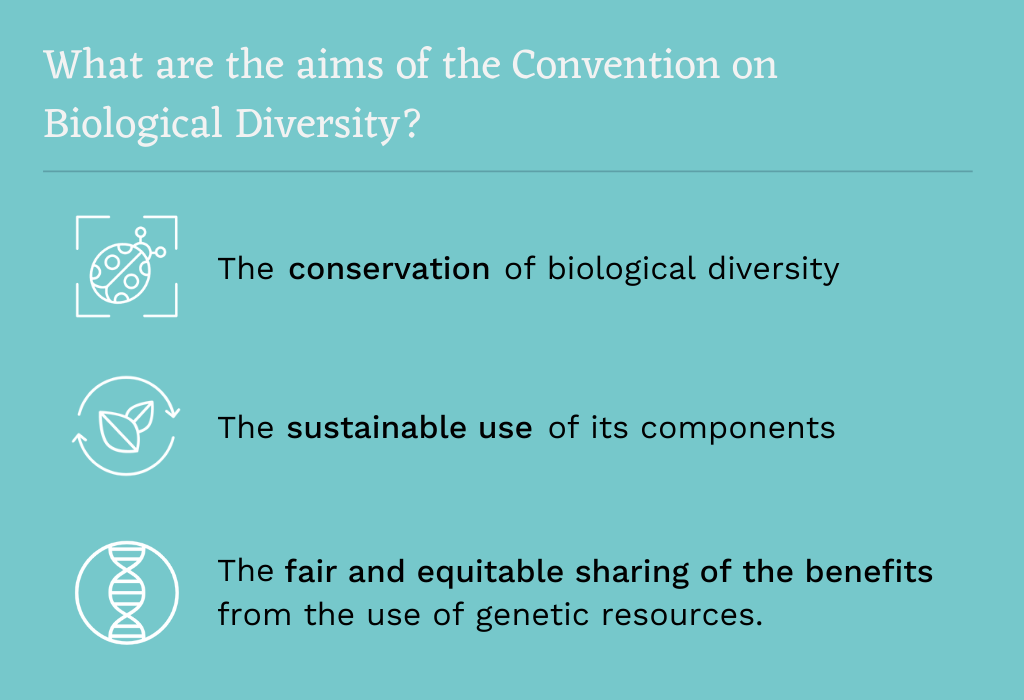 Separately, conservation groups, research institutions, academics and the World Bank are working on various studies on conservation finance and the economic impacts of biodiversity loss. The OECD (Organisation for Economic Co-operation and Development) and UNEP (United Nations Development Programme) are hosting a technical workshop on finance in Paris next month.
"Some parties said that they couldn't discuss finance until they have the CBD's expert panel report, so I think discussions in Cali in July will be much more focused on finance," says Brian O'Donnell, director of the Campaign for Nature.
In addition, a one-day summit is being planned on the margins of the UN general assembly in New York in September, which could be an opportunity for country leaders, philanthropists and the private sector to make some offers around financing commitments and mechanisms, says Deutz.
"If we've learned anything from the negotiation process over the years, there tends to be a trade-off around how much money will be available, and how ambitious the commitments are going to be. If we send a signal about resources being available in September, that will help unlock the negotiations in Kunming," he says.
O'Donnell is cautious about the involvement of business. "There's some that say the private sector can finance all of this, but the track record of the private sector on biodiversity conservation is relatively thin, so I'm wary of putting the protection of 30% of the planet on a financing model that is yet to be proven to be effective. In the near term, governments and philanthropy will have to increase their resources," he says.
Negotiators have three more weeks of official meetings before the final talks take place in Kunming in October – two in Montreal, Canada in May, and one in Cali, Colombia, in July. In May, a major report will be published by the UN, which will examine the causes of biodiversity and ecosystem change, the implications for people, and policy options based on successful international programmes.
The same month, technical groups working under the CBD will carry out a scientific review of the draft targets and indicators and consider questions around implementation. The CBD secretariat will then draw up a new draft of the global deal to be discussed in July.
Despite positive momentum in Rome, the tight timescale is worrying some. "Not all parties had the same sense of urgency that I think is needed to get a big global deal. We only have eight months," says O'Donnell.

Key stops on the road to Kunming
24-29 February (Rome, Italy)
The working group drafting the post-2020 biodiversity framework are meeting to advance work on the text. This meeting has been moved from Kunming because of the coronavirus outbreak that began in China.

17-20 March (Montreal, Canada)
The CBD's "Ad Hoc Technical Expert Group on Digital Sequence Information" will meet to form recommendations on how to address digital information on genetic sequences in the new framework.

18 May (Montreal, Canada)
The CBD will launch the fifth edition of its Global Biodiversity Outlook, which will take stock of progress, or lack thereof, towards the Aichi Targets.

18-23 May (Montreal, Canada)
The CBD's "Subsidiary Body on Scientific, Technical and Technological Advice" will meet and focus on scientific and technical matters in relation to COP15 and the post-2020 framework.

25-30 May (Montreal, Canada)​
The CBD's "Subsidiary Body on Implementation" will meet and focus on issues including resource mobilisation, capacity building and monitoring of progress in the context of the new framework.

2-6 June (Lisbon, Portugal)
The UN Ocean Conference should generate momentum for ambitious targets for marine biodiversity in the framework.

11-20 June (Marseille, France)
The International Union for Conservation of Nature will hold its World Conservation Congress. Biodiversity and COP15 will be high on the agenda.

27-31 July (Cali, Colombia)
The CBD's working group will have its final meeting to develop a draft of the post-2020 framework for parties to consider at COP15.

20 September (New York, United States)
The UN general assembly will convene a Leader's Biodiversity Summit of heads of state and government to give COP15 a political boost.

15-28 October (Kunming, China)
The big conference itself.