Hong Kong –​ You can smell Sheung Wan's "Dried Seafood Street" long before you see it. The sharp, salty air drifts over the 200-odd shopfronts as wooden trams steadily rattle past, just as they've done here for over a century. It's a scene that's quintessentially Hong Kong, though now blackened by the devastating shark fin trade that has become the shame of many locals.
But past the striking, distressing sight of fins, hidden among dried shrimp and molluscs, is another delicacy. Its wispy curls of light, pallid tissue seem innocent by comparison, but it's rapidly pushing the world's smallest and rarest porpoise to the point of no return.
Ten years after China's own Yangtze river dolphin was declared functionally extinct, demand from the country's consumers has brought another cetacean to the brink. This time it isn't in the murky inland waters of China –​ it's thousands of kilometres away, in the azure shallows of Mexico's Sea of Cortez, where only 16 vaquita porpoises are thought to remain.
The critically endangered creature is just collateral damage in the hunt for fish maw, dried swim bladders believed to possess a plethora of curative qualities in traditional Chinese medicine.
Vast and indiscriminate gillnets reach from the seabed to the water's surface to ensnare totoaba drum fish circulating in the upper reaches of the Gulf of California. Vaquita, too, become entangled, dying quickly from shock or slowly and agonizingly suffocating.
In Chinese media, totoaba swim bladders are trumpeted as "the treasure of treasures" and credited with a wide variety of palliative qualities: stopping bleeding, nourishing yin deficiency, restoring kidney and liver function and moistening dry lungs. With all that in mind, it's hardly surprising that the organs command more than their weight in gold.
Organs command more than their weight in gold
"The price of totoaba swim bladders," says Crystal Wang of advocacy group WildAid, "is very high—usually above tens of thousand of Chinese yuan." In Hong Kong, one kilogramme of totoaba swim bladders is said to trade for HK$1 million (US$128,000).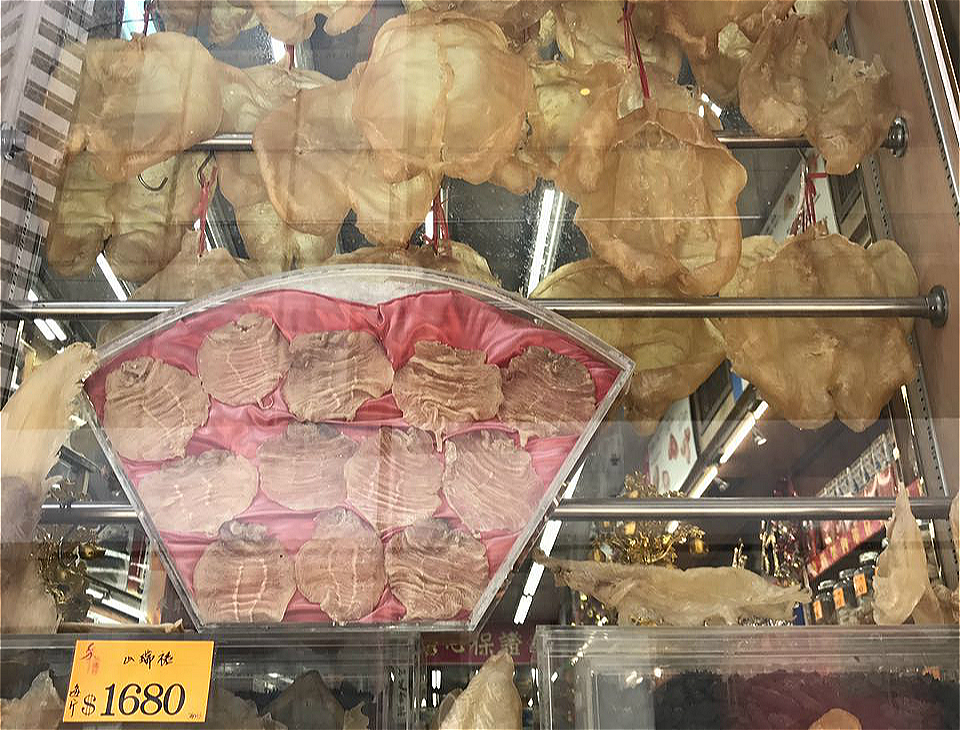 In Hong Kong's dried seafood market, one kilogramme of totoaba swim bladders can set you back as much as HK$1 million / US$128,000 (Image: Ryan Kilpatrick)
An investigation by Greenpeace in 2015 found that over a dozen stores in the semi-autonomous city were defying the law to sell totoaba swim bladders. Two seafood vendors were charged, but subsequent undercover ops by local reporters posing as high rollers from the mainland showed that some were still selling them, albeit more discreetly.
The promise of such potential riches hasn't just threatened the vaquita. Totoaba, too, are critically endangered. As are Chinese bahaba, the original gold standard for fish maw once common in south China's coastal waters. Totoaba were sought out as a replacement for the bahaba once they were classified as critically endangered and protected by Chinese law. The vaquita's rarity and tiny habitat make it the most damaging loss, but it's merely the third species to fall victim to exploding demand for these gas-filled internal organs.
Decline in vaquita, totoaba and shrimp populations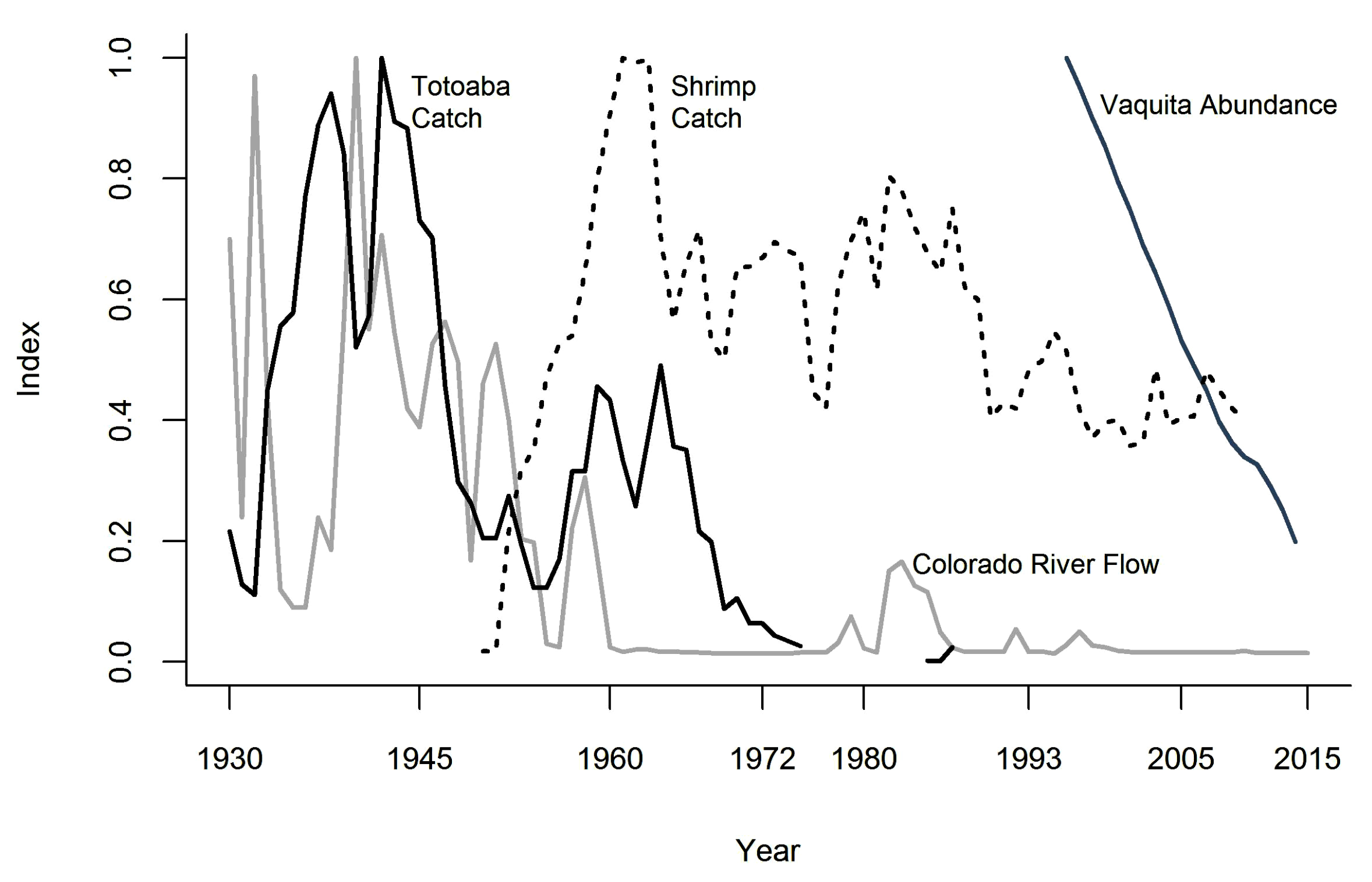 Index of historical landings of totoaba and shrimp (metric tonnes), Colorado River outflow into Mexico (hm3), and vaquita abundance (individuals). 
Source: Adapted from data in Cisneros-Mata et al. (1995a), and updated with data from CIRVA (2014), CONAGUA (2015), and FAO (2015).
Species on the brink
This autumn Mexican authorities will begin capturing and relocating the remaining porpoises to a temporary sanctuary to ensure the species' survival before reintroducing them back into the wild.
A temporary ban on the use of gillnets for commercial fishing in the vaquitas' range was made permanent in the summer, and alternative gear is now being introduced to the area, according to Mexico's Consul-General in Hong Kong, Damián Martínez Tagüeña.
Those involved in the project, however, insist it's not a solution –​ just a means of buying time for the vaquita. Unless immediate and decisive action is taken in the meantime, the planet's most endangered marine mammal will never swim freely and safely again.
Ensuring the vaquitas are safe when they return from their offshore sea-pens means more than just clearing away the gillnets, says Martínez Tagüeña. Coastal communities have lived off these waters for decades, and government and non-governmental organisations (NGOs) have spent tens of millions of dollars to ensure that they find both compensation and alternative livelihoods in sustainable fishing. Defying the law to hunt totoaba, meanwhile, could mean 20 years in prison.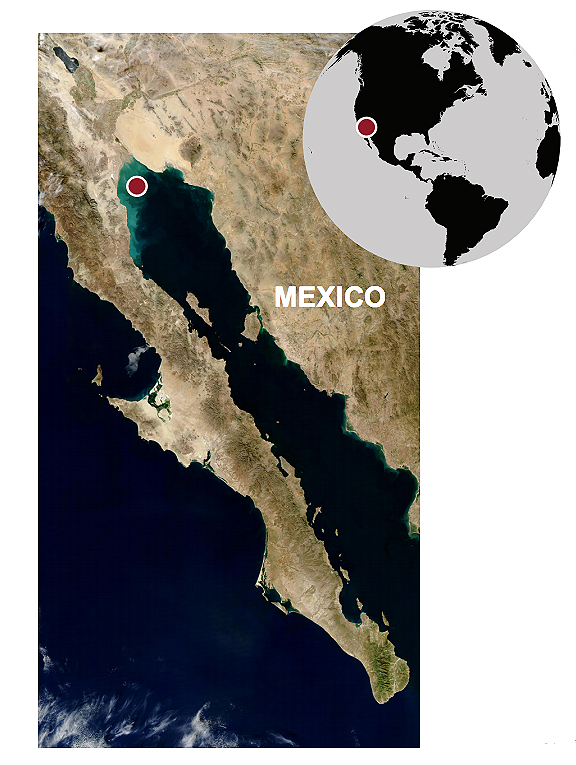 WildAid programme manager Christina Vallianos in California says this is positive, but words alone mean little.
"The ban needs to be implemented adequately and enforced," she says. "Net removal and destruction needs to happen at a faster rate, violators need to be arrested and prosecuted, and those who report illegal activity require a safe way of doing so."
Since it was outlawed, totoaba fishing has become enmeshed with the frontier region's drug cartels. According to Greenpeace Mexico, fish maw-running is "even more lucrative than cocaine."
"Mexico is a megadiverse country and this entails a great responsibility," Martínez Tagüeña admits. But the burden is not theirs alone: other countries implicated in the totoaba trade have also begun to share responsibility for eliminating the trade and saving the vaquita.
"Reducing the trade needs to work on both the supply side and demand side," says Wang in Beijing. "China is paying close attention to the trade. Last year they organised enforcement training for agencies in Guangdong to improve their identification skills. After that, before the Spring Festival peak in purchasing high-priced gifts, they also initiated a month-long enforcement campaign to check the market and educate traders and consumers."
WildAid has been working with authorities to translate intelligence, put together training sessions, design posters, and facilitate communication channels between China, Mexico and the US. Wang believes that "Chinese consumers will reject the product once they're aware of the link between the vaquita's future and their consumption choices."
Similar campaigns against ivory and shark fins, backed by superstars such as Yao Ming and Jackie Chan, have achieved some success. Many restaurant chains and shipping firms now refuse to serve or transport shark fins – but these efforts have been years in the making. With mere months between them and extinction, time is not on the vaquitas' side.
Nevertheless, campaigners caution against despair. Amur tigers, southern white rhinos, and northern flying squirrels were all reduced to double-digits before they were brought back from the brink. Last minute, Hail Mary miracles are not unheard of in conservation.
Vaquitas have a nickname equal parts ironic and hopeful, thanks to the dark rings around their eyes: the "panda of the sea." When its furrier namesake was thus threatened decades ago, the world rallied around it. Habitat conservation and captive breeding efforts meant that the panda didn't just survive – it became an icon, the charismatic standard-bearer for reform-era China as well as a reminder that the march to extinction can be halted.
Saving the vaquita will require a similar level of commitment from the governments of Mexico, Hong Kong and China, local and international NGOs, and fishermen in the Gulf of California as well as traders and consumers in the seafood markets of China.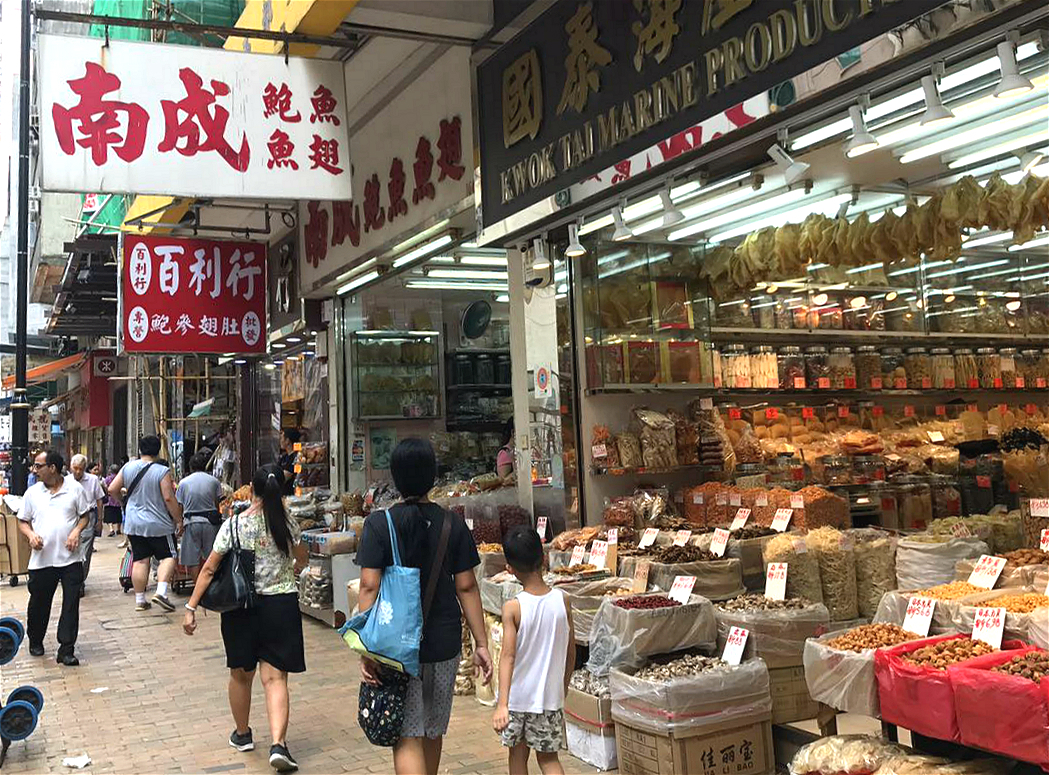 The sale of shark fin has fallen steeply in Hong Kong's markets but the ongoing centrality of fish maw to Cantonese cuisine keeps patrons coming back, say vendors (Image: Ryan Kilpatrick)
Back in Hong Kong, third-generation seafood seller Lo Kwok-hing finds it difficult to imagine a "Dried Seafood Street" without the open, shoulder-high sacks of swim bladders that flank both sides of his store. Above his head, a makeshift white banner bears the handwritten character in black ink: "Liquidation sale: everything must go". After six decades, his store has been around for longer than the world has known about the vaquita, but will not outlive it.
Sales of shark fin, he says, have declined precipitously. The decision is often a moral one for customers; but to younger generations, it's also a question of convenience. Few millennials can be enticed to scour speciality stores and then process dried ingredients. From pre-soaking to serving, a bowl of fish maw soup takes about one hour to prepare.
Lo says that most of his patrons are returning customers, drawn back more by loyalty than competitive prices, which business owners tend to set through collusion. It can be difficult not only to tell what species a dried swim bladder comes from just from sight and smell, but also to discern quality, meaning that trust in vendors' reputations is paramount.
As their loyal customer base dwindles, so, inevitably will the seafood stores themselves. But the centrality of fish maw and other seafood to the local Cantonese cuisine, Lo says, is unlikely to change with the wind –​ and if they can build a reputation for sustainable sourcing as well as quality products, neither they nor the vaquita need consign themselves to history.