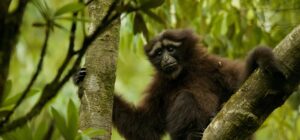 Call for Proposals
Southeast Asia Communications Consultancy
Location(s): Flexible (Southeast Asia)
Fee: $3,000
Term: Fixed contract
Deadline: 5 February 2022. Applications received on rolling basis; early submission encouraged
China Dialogue Trust seeks to recruit a consultant or agency to scope our potential future approach to translation and syndication of environment and climate change journalism into Southeast Asian languages. As our organisation looks towards closer and better coordination with key strategic media partners across Southeast Asia, we seek an experienced reporter, freelancer or agency who can help us to plan for the wider dissemination of articles in local publications and vernacular languages.  
Proposal
We are inviting short proposals from agencies or individual consultants which outline:
A bit about you: Why are you well-positioned to take on this work? What experience do you have in Southeast Asian media, translation or communications, particularly with regard to climate change and the environment?
What excites or interests you about this opportunity: How do you think we could more effectively reach our audiences in Southeast Asia?
Please send a short proposal to [email protected] including a clear timeline for final delivery.
Delivery deadline: End Feb 2022
China Dialogue Trust
China Dialogue is an independent, non-profit organisation with headquarters in London, and operations in China, South Asia, Southeast Asia and Latin America. The China Dialogue Trust disseminates high-quality information and promotes communication on the environment and climate change globally. We aim to inform and contribute to building equitable and constructive solutions to global environmental problems. We believe that this requires a common purpose across political, ideological and cultural boundaries. We foster that common purpose by providing our readers with independent and accurate information that may otherwise be difficult to access, and by facilitating tolerant and constructive dialogue.
Specific deliverables
China Dialogue aims to illuminate and seek solutions to the environmental, health and social impacts of Chinese trade and investment in Southeast Asia, particularly in light of the pandemic recovery, through rigorous, in-depth and accurate reporting in multiple languages. With this consultancy we are looking to gain a clear understanding of the Southeast Asian environmental media landscape and its influence. Specifically, we are looking for the consultant to provide us with detailed written information on the following topics:
What languages are well served by environmental media outlets in Southeast Asia, and which are not?
How might China Dialogue seek to expand its reach among readers in languages other than English, and how might this help to support vernacular publications that seek to syndicate environmental content of public interest?
This should include a comprehensive written list of the outlets which are the most influential within different language contexts, and the most influential and relevant outlets for accessing our target audiences and wider stakeholders, in print and digital media.