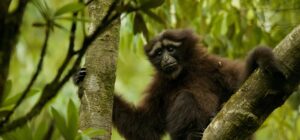 Jobs
Researcher at The Third Pole
Location: Central Asia
Position: Researcher
Hours: 17.5 hrs per week
Contract type: Fixed Term 2 months, starting April 2021
Fee: Central Asia: $187.50 USD per week (17.5 hours)
Start time: ASAP
Application deadline: 9am BST 19th April 2021. Early application encouraged. Applications will be considered on an ongoing basis.
Description
China Dialogue Trust is looking for three experienced researchers to support the editorial team on a project building a robust resource hub collating legislation and government papers, data sets, academic papers and NGO/thinktank reports from across the regions covered by The Third Pole (South Asia and the Himalayas, Central Asia and Southeast Asia), and linking this material to published articles on the site.
Ideal candidates will have experience of research — for academic, investigative journalism, thinktank or campaigning organisations — working with data, and an interest in environment and climate change. Regional languages relevant to the region you will be researching is advantageous but not essential, although the Central Asia researcher must have a good working use of Russian in addition to English.
About us
The Third Pole supports in-depth, non-partisan and original coverage of all aspects of climate, water, energy and biodiversity across the Hindu Kush Himalayas and the basins of Himalayan rivers (including the Lancang-Mekong), to stimulate informed debate and to promote cooperation on environmental issues.  The Third Pole is a multilingual platform, publishing in English, Hindi, Urdu, Nepali, Bengali and Russian.
The Third Pole is a project of the China Dialogue Trust, which disseminates high-quality information and promotes communication on environment and climate change in both Chinese and English. We provide a space for open discussion, to inform and to contribute to equitable and constructive solutions to global environmental problems.
China Dialogue Trust's primary vehicle is its unique, bilingual web platform, www.chinadialogue.net. China Dialogue Trust has offices in London, Beijing and staff across South and Southeast Asia, and Latin America.
This is an exciting opportunity to work for The Third Pole as a part of its dynamic and growing team.
Essential skills:
A commitment to the work of China Dialogue Trust;
Excellent research skills;
Proven research interest in environment, climate change and international water policy issues;
Strong internal communication and problem-solving skills;
Ability to work independently.
Desirable skills:
Professional competence in one or more of the major languages of South, Central and Southeast Asia, such as Hindi, Nepali, Urdu, Bengali, Russian, Chinese, Burmese, Thai, Laotian, Vietnamese and Khmer
Main responsibilities:
Conducting research into data sets, academic and semi-academic literature, legislation and government policies related to a number of themes including water, pollution, energy, climate and nature across your assigned region;
Organising collated materials based on country, theme, language;
Connecting sourced materials to articles published on The Third Pole and its sister sites, particularly China Dialogue;
Reporting on and summarising findings.
How to apply:
Please send a CV with references and covering letter, clearly stating which location you are applying for: [email protected]
Applications should be submitted in English.
The application deadline is 9am BST 19th April 2021. Early application encouraged Applications will be considered on an ongoing basis.