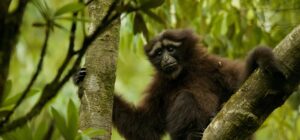 Opportunity
Reporting grant opportunity: RSPO roundtable in Malaysia
Join China Dialogue's palm oil team at the RSPO in Malaysia and write for us
China Dialogue is offering three grants for reporters to cover the RSPO Annual Roundtable Conference on Sustainable Palm Oil 2022 (RT2022) from November 27th – December 1st 2022 in Kuala Lumpur, Malaysia. 
Successful candidates will contribute to a team report on the conference, participate in our workshop on palm oil reporting and join us on a field trip. You will also have the opportunity to develop and produce a longer term feature that will be published on China Dialogue's website in 2023. 
China Dialogue is an independent, not-for-profit organisation, founded in 2006 and based in London and Beijing with a network of reporters around the world. China Dialogue identifies, promotes and supports the unique voices that increase understanding, share experiences and inspire a higher awareness of the planet's challenges, whether they come from inside China or elsewhere. We are devoted to making such voices heard by a global audience, in a lively, convincing and multilingual fashion. It is our hope that in doing so, we can move closer to viable, equitable and real solutions to environmental problems.
China Dialogue has been covering palm oil in-depth, with a dedicated editorial team, for the past three years, with support from The David and Lucile Packard Foundation. The first two years introduced our readers to the wider environmental impacts of palm oil, the key producers and consumer markets, new frontiers and the challenges of producing palm oil sustainably. The second phase of the project is focusing more on social justice and human stories within the supply chain, as well as examining the latest science and technological innovation and palm oil's role within wider commodity supply chains. 
During the RSPO conference, you will be required to:

Attend daily team briefings

Set up interviews and make contacts 

Participate in social media promotion

Contribute to a team story on the conference

Gather material to support a longer term palm oil story with us
Successful applicants will have their expenses covered by China Dialogue, including travel (international or domestic), accommodation, visas, meals and a field trip.
Eligibility
You must be a print or online experienced journalist within a newsroom – or a freelancer who has a relationship with a publication that will agree to sponsor your accreditation. You must be able to demonstrate you have previously covered environmental issues and possess a fair level of knowledge of the issues and debate surrounding palm oil. 
We are particularly interested in reporters from the key producer countries (Indonesia and Malaysia) and markets (India and China) and new frontier countries (Latin America and West Africa). 
How to apply
Please submit a CV, at least three examples (PDF or links) of relevant published work, and a letter explaining in no more than 500 words why you would like to attend. 
Please also provide a one-A4 page story pitch for an in-depth feature that demonstrates your awareness of topical and regional palm oil stories, and your approach to the reporting. 
The story should be a desk-based investigative piece that you are keen to pursue on a global issue; or an in-depth feature on a local issue. Previous examples of these stories are: 
• Sierra Leone's conflict palm oil certified as sustainable
• San Juan La Noria: the community abandoned to palm oil development
In your pitch, outline what the story is, how it fits into a wider palm oil context, the data required to support it, a list of potential interviews/key players, any multimedia or graphics that could add value, and a timeline of work. 
Successful candidates will work with us to further develop this story pitch in the lead-up to the RSPO conference. You would be required to use the RSPO as an opportunity to gather further material for your story, and file it before March 1 2023. You would also be required to work on, make changes to, and support the publication of your story by June 30 2023. We would also ask you to explore opportunities for joint publication/republication with your newsroom. We would offer a commissioning fee and any expenses for your story, which should be no more than 2,500 words.
Email to [email protected] by September 30th 2022
All applications must be submitted in English