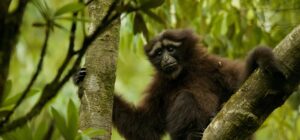 Jobs
Regional Multimedia Editor (Latin America)
Location: Latin America
Position: Regional Multimedia Editor (Latin America)
Hours: Full-time
Contract type: Fixed-term (12 months)
Salary: $2,000 per month, depending on location and experience
Start time: ASAP
Application deadline: Monday, 15th August, 9am BST. Applications will be assessed on a rolling basis and early applications are recommended.
How to apply: Submit a cv, cover letter and portfolio to [email protected] with 'Application: Latin America Regional MM Editor' in the subject line by 9am BST on Monday, 15th August.
Description
This is an exciting opportunity to work with the China Dialogue Trust as a key member of its growing multimedia team. The Regional Multimedia Editor for Latin America will work closely with the Multimedia Managing Editor and wider editorial teams to develop the China Dialogue Trust's multimedia offering, with a special focus on supporting the Latin America editorial team.
Main responsibilities
Work with the Multimedia Managing Editor and the Diálogo Chino editorial team to develop ideas for high-quality multimedia content (including photos, videos, podcasts and graphics) for the Diálogo Chino website;
Work with colleagues to research, commission, plan, produce and coordinate this multimedia content for online publication;
Coordinate the translation of multimedia content and edit translated content as required;
Work with the Latin America editorial team to prepare multimedia content for online publication, including helping with image research and article layouts as required;
Work with the Latin America editorial team and Social Media Officers to develop social media versions of multimedia content;
Help with multimedia content for the China Dialogue Trust's other editorial teams as required. 
Essential qualifications
An understanding of, and commitment to, the work and values of the China Dialogue Trust;
Experience commissioning or creating journalistic multimedia content, especially graphics such as maps and data visualisations, and simple interview and explainer videos;
Ability to turn complex information, including data, into straightforward and compelling multimedia content;
Ability to develop and maintain a strong network of freelancers and content specialists, especially in the Latin America region;
Experience using the Adobe suite as well as web-based data visualisation tools such as Flourish;
High level of accuracy and attention to detail;
Strong project management, problem-solving and cross-cultural communication skills;
Ability to multitask, work independently and meet strict deadlines;
Native-level Spanish or Portuguese language; and,
Excellent English language skills.
Desirable qualifications
Experience in web publishing;
Interest in, and knowledge of, environmental and climate change issues; and,
Excellent writing and copyediting skills.
You may be asked to perform other duties as required by the Multimedia Managing Editor and your line managers from time to time.