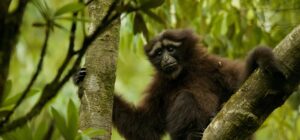 Jobs
Operations Manager at China Dialogue
Location: London
Position: Operations Manager
Hours: Full time, on a four day working week (32 hours per week)
Contract type: 12 months fixed term, with potential for extension/renewal
Salary: £44,545.50
Start time: ASAP
Application deadline: 10th Jan, 2022. Applications will be considered on an ongoing basis.
Description
China Dialogue Trust is seeking an Operations Manager to join our London office. The ideal candidate would have demonstrable working experience of charity operations and finances and an interest in collaborative working to support organisations and efficient workplaces.
The ideal candidate would be proactive, highly organised, strategic and self-motivated. They would have relevant professional experience paired with excellent writing and verbal communications skills, a high level of accuracy and attention to detail.
About us
This is an opportunity to join a unique, successful and highly motivated team, engaged with some of the most critical issues of our time. The China Dialogue Trust, a UK registered charity, promotes communication across barriers of language and culture on environment and climate change in order to inform, educate and build a global consensus for equitable and constructive solutions to urgent problems.
China Dialogue's flagship site is its unique, bilingual web platform, www.chinadialogue.net, with its sister sites, www.thethirdpole.net, reporting on climate and water issues across South Asia in 6 regional languages, www.dialogochino.net, which publishes articles in Spanish, Portuguese and English on China's impact and investment in Latin America, and www.chinadialogueocean.net, which reports on the global ocean crisis.
China Dialogue Trust is headquartered in London and has over 50 staff in 16 countries across Asia, West Africa and Latin America.
About the role
This is an exciting opportunity to assist the COO, and other senior management team members with delivering the mission, vision and values of the China Dialogue Trust.
Essential skills:
understanding of and a commitment to the mission of the charity;
strong management, organisational and problem solving skills;
excellent verbal, written and communication skills;
understanding of charity, media or other SME operations in the UK and internationally;
financial acumen and experience managing restricted funds;
experience in office management;
knowledge of UK employment law and experience providing HR support;
high level of IT literacy;
ability to work independently, as well as part of a team.
Desirable skills:
experience managing visa sponsorship for international staff working in the UK;
an interest in the environment and climate change;
experience working in MEL;
understanding of collaborative workplace and project management tools such as google and microsoft suites, trello, slack, asana, salesforce, and finance software, ideally xero.
Main responsibilities:
office management;
provide general HR support, including in recruitment, training, employee induction, and annual employee appraisals;
manage the organisation's IT and cyber security needs with the support of the Administrator;
work closely with the COO and finance director to effectively manage restricted grant funds, contribute to financial reporting, and execute international payments;
support the COO with board communication and coordination;
support the COO with project administration;
manage the organisation's MEL practices.
This position is primarily office based and the successful candidate's usual place of work will be the London office.
How to apply:
Please send a CV with references and covering letter to: [email protected]
Applications should be submitted in English.
The application deadline is 10th January 2022. Applications will be considered on an ongoing basis and early application is recommended.