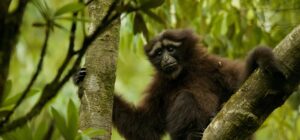 Jobs
Finance Director, China Dialogue Trust
Location: London
Position: Finance Director
Hours: Part time, 8-12 hours per week
Contract type: Contractor
Salary: £30/hour
Start time: May 2021
Application deadline: 9th April 2021. Early applications encouraged. Applications will be considered on an ongoing basis. Interviews will be held w/c 19th April 2021.
Description
The China Dialogue Trust is seeking a finance director to join our London office. The ideal candidate would be a qualified accountant with experience supporting an internationally focused charity.
The ideal candidate would be trust-worthy, proactive, highly organised and self-motivated, with relevant professional experience paired with excellent writing and verbal communications skills, a high level of accuracy and attention to detail in their work.
About us
The China Dialogue Trust is a UK registered charity and company with its head office based in London, a team in China, and regional staff based across 15 countries.
The China Dialogue Trust disseminates high-quality information and promotes communication on the environment and climate change globally. We aim to inform and contribute to building equitable and constructive solutions to global environmental problems. We believe that this requires a common purpose across political, ideological and cultural boundaries. We foster that common purpose by providing our readers with independent and accurate information that may otherwise be difficult to access, and by facilitating tolerant and constructive dialogue. The China Dialogue Trust manages four websites: chinadialogue.net, chinadialogueocean.net, thethirdpole.net, and dialogochino.net.
About the role
The finance director will report to and support the Chief Operations Officer, providing expert financial advice and supporting the organisation's financial planning and management.
Essential:
A qualification with a relevant professional body;
Senior level finance experience;
Ability to manage a challenging and diverse workload;
Ability to prioritise and handle varied demands in a timely manner;
Confident using Excel, google sheets and accounting software (ideally Xero);
Experience of charity accounting including SORP and VAT issues;
Experience supporting grant-funded organisations.
Desirable:
Knowledge and experience of supporting international operations;
An interest in journalism and the environment.
Main responsibilities:
Produce monthly management accounts and cashflow projections for the COO;
Assist in preparation of the annual budget and ensure the appropriateness of the key financial assumptions included in the charity's plans and budgets;
Prepare the annual statutory accounts and support the external auditors ensuring that value for money is achieved;
Authorisation of payments, and implementation of high level and high stakes payments, including payroll;
Manage chart of accounts and fund tracking categories;
Manage bank mandates and financial procedures;
Support a full general ledger function, including project accounting (where appropriate);
Prepare, post and oversee monthly journal entries;
Manage the fixed assets register;
Plan and manage the charity's tax and other liabilities under existing and proposed legislation, preparing corporate tax returns as appropriate;
Ensure that the charity and all its subsidiary undertakings comply with UK and local legislation.
How to apply:
Please send a CV with references and a covering letter: [email protected]
The application deadline is 9th April 2021. Early applications encouraged. Applications will be considered on an ongoing basis. Interviews will be held w/c 19th April 2021.