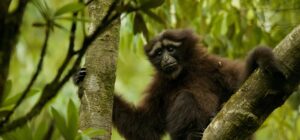 Jobs
Editorial Assistant (Portuguese language)
Location: Brazil
Hours: Full time (40 Hours Per Week)
Contract type: Fixed term
Salary: US$16,800 Per Annum FTE
Application deadline: 22nd August 2022 – applications will be processed on a rolling basis
Start Date: ASAP
Description
Diálogo Chino and China Dialogue are seeking a Brazilian Editorial Assistant to join our team and support our Brazil Regional Editors. The ideal candidate will be an early-career journalist with a proven track record of writing and copyediting, and will have a keen interest in working on environmental issues and exploring data visualisation tools.
The successful candidate will need to be proactive and highly organised; will have relevant professional experience; excellent written communication skills; and a high level of accuracy and attention to detail in their work.
About us
Diálogo Chino is the only independent journalism platform dedicated to better understanding the China-Latin America relationship and its sustainable development challenges. We publish in Spanish, Portuguese and English.
Diálogo Chino is a project of China Dialogue Trust, which disseminates high-quality information and promotes communication on environment and climate change in both Chinese and English. We provide a space for open discussion, to inform and to contribute to equitable and constructive solutions to global environmental problems.
China Dialogue Trust's primary vehicle is its unique bilingual web platform, www.chinadialogue.net. China Dialogue Trust is headquartered in London with operations in Beijing and staff across Latin America and South, Southeast and Central Asia.
About the role
This is an exciting opportunity to work alongside the Diálogo Chino editorial team as a key part of editorial production, collaborating closely with Diálogo Chino's Managing Editor and our Latin America Regional Editors.
Essential skills:
Experience editing copy;
Proven professional interest in environment and climate change;
Experience in web publishing and management of social media channels;
Keen interest in data visualisation and other graphics tools;
Experience using CMS (WordPress). Knowledge of translation plugins is an advantage;
Fluent spoken and written English;
Ability to work independently and as part of a team.
Desirable skills:
Knowledge of China's foreign policy as it relates to Latin America;
Experience in using data visualisation tools;
Writing and editing in an SEO-friendly manner;
Experience using Adobe suite, or equivalent;
Experience of applying style guides to written and graphic content.
Main responsibilities:
Sub-editing Portuguese content;
Coordinating translation into and from Portuguese;
Working with the editorial team on the design of high-quality infographics, maps, charts and other visual elements, and adapting graphics to support articles in Portuguese;
Supporting the Managing Editor and Regional Editors in sourcing high-res featured images for new Diálogo Chino articles;
Creating and adapting content unique to social media in Portuguese.
How to apply
Please send a CV with reference contact information and a covering letter to: [email protected] by Monday, 22nd August 2022. Shortlisted applicants will be invited to complete an editing test.
Applications should be submitted in English.
For information about how we handle your data, please read our Privacy Notice.