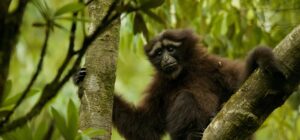 Jobs
Chinese language researcher
Location: Open globally
Position: Researcher
Hours: Part-time (1 day per week)
Contract type: Freelance
Salary: $200 USD per day
Start time: ASAP
Application deadline: 18th January 2021. Applications will be considered on an ongoing basis.
Description
China Dialogue Trust seeks a native Chinese speaking researcher to join its team. The ideal candidate would have a keen interest and proven track record researching environmental issues, China and international affairs.
They would be proactive, highly organised and self-motivated, with relevant professional experience with excellent written and verbal communications skills (in English as well as Chinese), and a high level of accuracy and attention to detail in their work.
About us
China Dialogue (www.chinadialogue.net) disseminates high-quality information and promotes communication on environment and climate change in both Chinese and English. We provide a space for open discussion, with the aim of informing and educating international and Chinese readers, and contributing to building equitable and constructive solutions to global environmental problems.
China Dialogue researches, writes, commissions, edits and publishes bilingual high-quality content that includes extended reports, policy briefs, essays and book reviews on the environment and climate change.
China Dialogue also works closely with its network of sister websites – The Third Pole, China Dialogue Ocean and Diálogo Chino – cross-publishing relevant material in order to better serve our readerships. We plan to deepen these relationships, drawing on the resources we have established over the past decade to generate new synergies in content, from grassroots reporting to high-level analysis in a truly global dialogue.
About the role
This is an exciting opportunity to form a key part of China Dialogue's work and join its growing global team.
This position would be supporting our editorial teams, in particular with our ocean and Latin American coverage. Other topics would include wider conservation and biodiversity research, China's local investments and influence, and the trade, extraction and exploitation of the region's natural resources.
Main responsibilities:
Supporting editors with extra research for stories or graphics/multimedia

Contacting companies or NGOs for information

Researching the China-South America agriculture trade, with a particular focus on the soy, beef and leather industries

Monitoring Chinese public opinion and consumer trends in the food sector and developments in national food security policy

Tracking Chinese financial flows into South America's soy and beef industries

Assisting Diálogo Chino's Brazil and Southern Cone editors with ad hoc Chinese internet searches and translations of Chinese-language news reports

Finding experts and academics

There may also be opportunities to contribute articles on the subject of China's food policy as it impacts South America
Skills:
Strong qualitative research skills
Strong English written and oral communication skills, a working understanding of Spanish and Brazilian Portuguese would be an advantage
An understanding of China's agricultural and food security policies
An interest in China's trade and investment relationships with South America
An ability to work independently and with a global team across different time zones
Familiarity with sources of publicly available information in China: government websites; regulatory, legal, judicial information; company websites, and so forth.
How to apply:
Please send the following to [email protected]:
CV with references;
covering letter
Applications should be submitted in English.
The application deadline is 18th January 2021. Applications will be considered on an ongoing basis and early application is recommended.