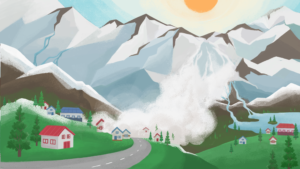 We are hiring an Asia Pacific Editor to join our editorial team
Location: London
Position: Asia Pacific Editor
Hours: Full-time
Contract type: Permanent
Salary: £49,583.64
Start time: As soon as possible
Application deadline: 9am GMT, 1st December 2023
Description
China Dialogue Trust seeks an experienced editor to join its growing London team at the beginning of an exciting new strategic shift for the organisation. They will lead the development of editorial coverage of the Asia Pacific region (excluding China), namely South Asia, Southeast Asia, and the Pacific. The ideal candidate would have a keen interest in climate change and the environment, and regional expertise on Southeast Asia and/or South Asia and the Himalayan region. They would be proactive, highly organised and self-motivated; with a strong track record in managing complex projects and remote teams, journalism, research or campaigns; with experience of managing investigative research projects; excellent writing, editing and verbal communications skills; an aptitude for digital technologies; a high level of accuracy and attention to detail; and the ability to motivate and lead a team.
About us
Founded in 2006, China Dialogue Trust (CDT) is a fully independent charity headquartered in the United Kingdom, with partners in China, and staff in Argentina, Peru, Mexico, Brazil, Sierra Leone, the Gambia, Malawi, Kenya, Thailand, Indonesia, India, Nepal, Bangladesh, and Pakistan. CDT produces original reporting, expert analysis, and constructive dialogues on global environmental and climate challenges in eight languages across four websites – including China Dialogue and The Third Pole – as well as in reports, workshops, and more.
Next year, we will launch a new, flagship website. Dialogue Earth will harness the power of narrative, accurate information, dialogue, translation, reporting, and learning to inform positive environmental outcomes. China Dialogue is a dynamic, exciting place to work. We are a Four-Day Work Week employer, and offer other benefits, including a cycle-to-work scheme, Climate Perks, and investment in an ethical pension scheme.
About the role
This is an exciting opportunity to work for China Dialogue as a key part of its London-based editorial team.
Essential skills:
●  An understanding of, and commitment to, the work of China Dialogue Trust;
●  An understanding of the geo-political context of the Asia-Pacific region;
●  The capacity to lead editorial projects and to foster innovative approaches to knowledge sharing on global environmental problems and climate change;
●  Strategic vision of the role of information and how to deliver for maximum impact;
●  Flexibility and ability to multitask;
●  Verbal and cross-cultural communications skills;
●  Interest in or knowledge of Asia and international affairs;
●  Proven interest and literacy in environment and climate change, with a particular focus on Asia;
●  Experience in editorial commissioning;
●  Ability to work independently.
Desirable skills:
● Experience in managing complex projects and remote teams, ideally in a journalistic or equivalent context;
● Experience in investigative long-form, investigative, or feature journalism;
● Experience in research on relevant topics;
● Multimedia and digital journalism skills;
● Regional language skills.
Main responsibilities:
● Leading and delivering editorial series across our South and Southeast Asia team and for The Third Pole project;
● Managing our South and Southeast Asia teams, in close collaboration with our South Asia Editor;
● Developing and fundraising for new editorial projects;
● Taking a strategic approach to initiating, developing, and implementing original editorial projects for China Dialogue Trust across the region;
● Planning, researching, commissioning, writing, and editing content;
● Liaising with editorial teams in South and Southeast Asia on joint editorial projects and themes of mutual interest;
● Collaborating with our senior editors and regional editorial teams globally to develop and deliver projects on cross-cutting editorial themes;
● Supporting monitoring, evaluation, and learning and reporting on projects.
How to apply
Please send the following to [email protected]:
● CV;
● Covering letter (please note, the letter will be scored in the application assessment, and must not be entirely generated by AI tools);
● 2-3 examples of recent, relevant work or clippings;
● 2-3 referee contact details;
● A brief written proposal (2-3 paragraphs) for an editorial series that you believe would suit our South and Southeast Asia editorial content.
Applications should be submitted in English.
The application deadline is 9am GMT on 1st December 2023. Applications will be considered on an ongoing basis and interviews will be held on 13th December 2023.
For more information, read the job pack.