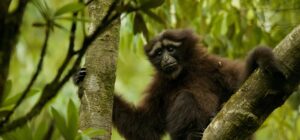 Jobs
Africa Partnerships Manager
We are hiring a Partnerships Manager to join our growing Africa team
Location: Africa. We are not able to support visa applications for this position.
Position: Africa Partnerships Manager.
Hours: Full-time.
Contract type: Freelance, temporary, to 30th September 2024. Subject to extension, funding dependent.
Salary: $1,250 per month, invoiced.
Start time: 1st November 2023.
Application deadline: 9am on Monday, 23rd October. Applications will be considered on an ongoing basis and early application is recommended.
Description
The Partnerships Manager is a new role for a communications professional with a strong interest in climate change and the Global South. The role is important in developing China Dialogue Trust's strategic communications work; you will be part of a growing team in our regional hub in Africa. The Africa Partnerships Manager will work closely with editors and others in the strategic communications team to develop a clear ecosystem map, identifying strategic partners across media, civil society and academia. You will be responsible for supporting the strategic and targeted dissemination of editorial products to resonate with key audiences and to ensure wide-reaching and impactful delivery. You will be proactive, highly organised, self-motivated, skilled in relationship management and content dissemination strategies, and committed to the effective use of measurement, evaluation and learning. 
About us
China Dialogue Trust is a not-for-profit that is independent of any government. We publish high-quality information and promote communication on the environment and climate change in multiple languages. We aim to foster a common purpose across political, ideological and cultural boundaries by publishing independent and accurate information on environmental and climate issues and by facilitating tolerant and constructive dialogue.
Essential experience, knowledge and skills
● An understanding of, and commitment to, the work and values of China Dialogue Trust;
● The willingness to think strategically about partnerships, ensuring they align with our broader goals and objectives;
● Relevant work experience in journalism, NGO communications, marketing or a similar field;
● Familiarity with climate change and other sustainability topics;
● Ability to identify and develop cross-sectoral partnerships and cultivate syndication networks;
● Experience in measurement, evaluation and learning as applied to journalism or other communications work;
● Ability to manage complex projects and meet competing deadlines;
● Strong English language skills.
Main responsibilities
● Liaise with China Dialogue Trust editorial and social media teams;
● Develop syndication and content-sharing relationships with local and regional media in multiple languages;
● Cultivate strong working relationships with media partners and syndication networks;
● Oversee and manage syndication agreements with media partners;
● Build and maintain a relevant network of partners across civil society and academia;
● Coordinate with our global team of editors to ensure content is effectively and strategically disseminated;
● Support our audience segmentation and persona development work;
● Effectively measure and communicate the reach and impact of China Dialogue Trust's content.
How to apply:
Please submit the following to [email protected] with 'Application: Africa Partnerships Manager' in the subject line by 9am BST on Monday, 23rd October 2023:
● CV with references;
● Covering letter demonstrating how you fit the role.
Applications must be submitted in English.
For more information, please read the enclosed Job Pack.