On a fine morning at Kaptoroi village in Kenya's western county of Kericho, Leonard Maritim is planting maize as a light rain sets in.
The 29 year old has been growing maize, beans and black nightshade for a decade now, and he is also a small-scale dairy farmer.
Maritim says his beans did not make it last year because on two occasions he sprayed them with pesticides shortly before a surprise heavy rainfall, which washed the chemicals away before they could provide protection.
"They are expensive these days, I could not risk spraying again without knowing if it was going to rain or not. There was no way to tell rather than just pray and hope," he says.
But this time, thanks to an innovative phone app called the Forecasting African Storms Application (FASTA), Maritim can accurately know the weather for the next few hours.
The free app for the first time allows mobile phone users, mostly farmers and fishers, to access a picture of current storm activity in their area and see where the extreme weather is heading.
Under a guava tree at the edge of his farm, Maritim pulls out his phone to confirm what the weather will look like over the next few hours, and explains why he decided to plant today.
"There will be no thunderstorms, but some light showers, which will be best for my maize as I hope it will grow strong before the rains become intensive and sweep them away," he says.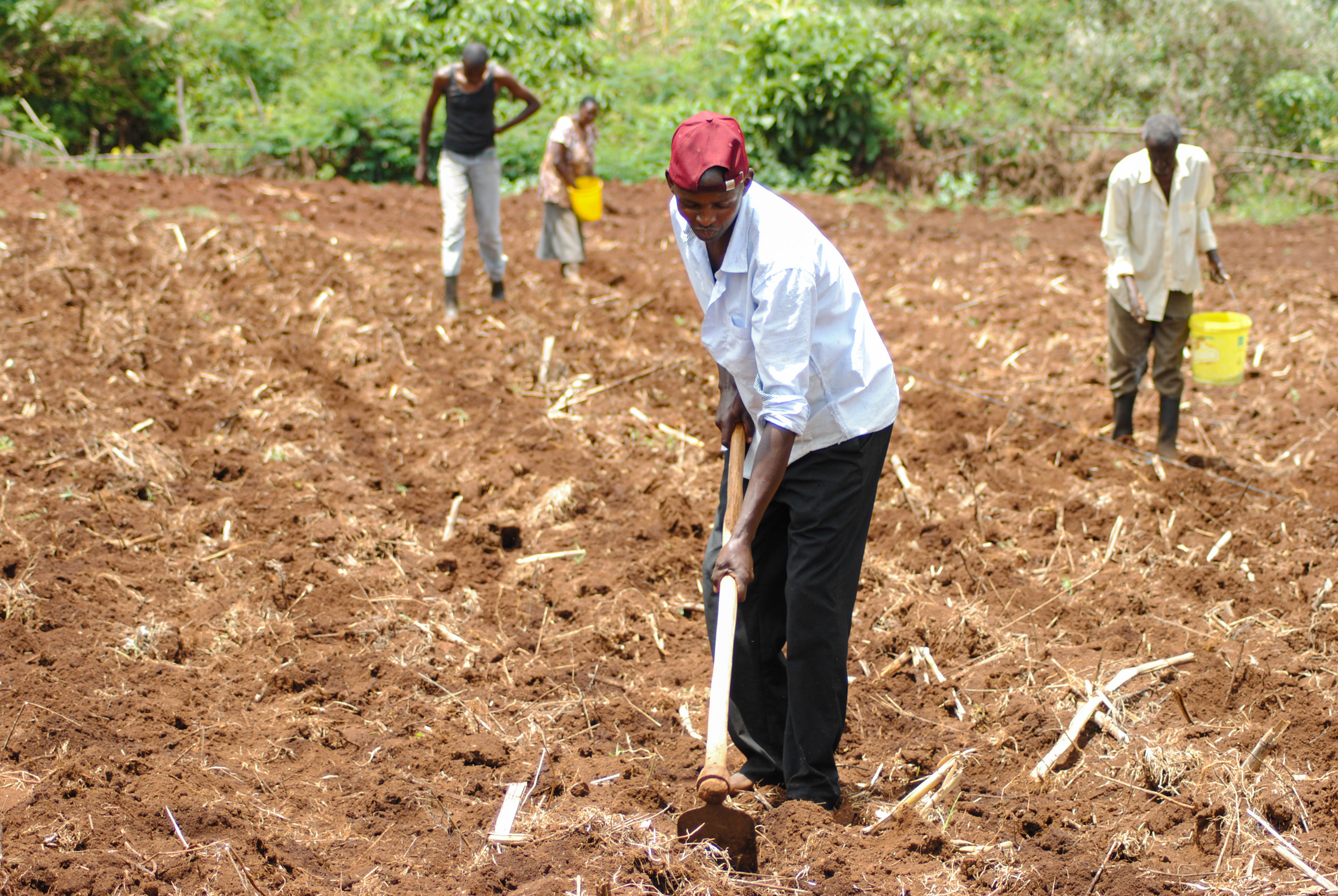 The potential of nowcasting
Describing weather conditions now and for the next few hours is known as "nowcasting". Nowcasts are already widely used in the US, Europe and Asia, but much of Africa does not have the coverage from rainfall radar that nowcasting systems rely upon. Instead, scientists predict the behaviour of storms using satellite data.
The FASTA app was developed by scientists at the UK's University of Leeds and the National Centre for Atmospheric Science (NCAS), working in partnership with the Kenya Meteorological Department.
App users will be able to make livelihood- and life-saving decisions in the face of impending extreme weather, said a statement by the developer. This is particularly useful in Kenya, a country prone to extreme precipitation in the rainy season that has seen the country lose lives, property and livelihoods in the past.
According to Doug Parker, FASTA director, and professor of meteorology at NCAS and the University of Leeds, weather models are not perfect, especially over Africa, but because nowcasting uses close-to-real-time observations from radar and stationary satellite data, rather than modelling, it is more accurate. For this reason it is especially useful for high-impact weather.
However, he says, forecasts from other weather models are still useful for longer forecasts.
A changing climate
As the effects of climate change are felt in sub-Saharan Africa, extreme weather events are becoming more common. The tragic floods around the South African city of Durban last month, which caused 435 deaths, are a reminder of the risks posed by increasingly volatile weather patterns in the region. The event also had a marked economic impact across Southern Africa after flood water and debris effectively shut down one of Africa's largest ports for a number of days, causing a backlog of over 8,000 containers.
A recent study on increased rainfall during tropical cyclone events in Madagascar, Malawi and Mozambique, by World Weather Attribution, concluded that "greenhouse gas and aerosol emissions are in part responsible for the observed increases". The region saw three major cyclones in just the first two months of 2022, causing deaths, large-scale displacements and damage to infrastructure. The researchers suggested that tropical cyclones in the region will continue to see abnormally high levels of rainfall in future.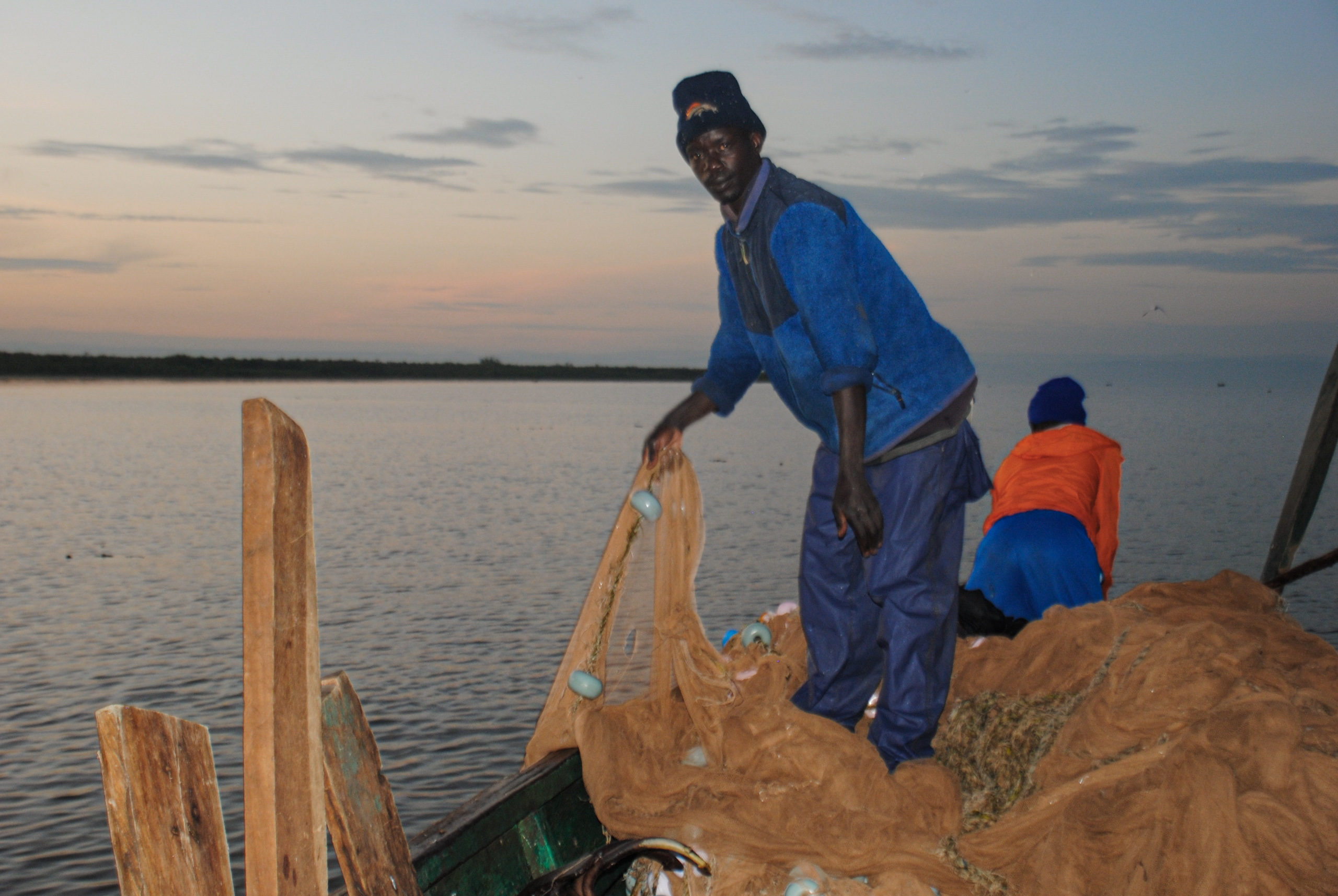 Saving lives and the future
Elsewhere, Ouma Ogogo is sailing back to the dock after a night of fishing. It's a cool early Tuesday morning at Dunga Beach on Lake Victoria, next to Kenya's western city of Kisumu.
The night had been marred by heavy rains but Ogogo says that did not deter him from going into the lake to fish.
"I had checked [on the app] and saw that there would not be dangerous storms all night and that's why I only got a flask full of tea, bought bread, and headed into the lake with my friends," he says.
Ogogo recalls an incident in which his friend back home in Karachuonyo, in the neighbouring Homa Bay County, lost his life after their boat capsized due to a heavy storm as they were out fishing.
He says he downloaded the FASTA app after reading a Twitter post about it by the Kenya Meteorological Department.
"Now I can see how the weather [will] behave for about three hours and be able to make decisions on what job I am doing at that time," Ogogo says.
Doug Parker says: "Recent projects have shown how short-term warnings sent by the national weather services can save hundreds of lives a year on Lake Victoria."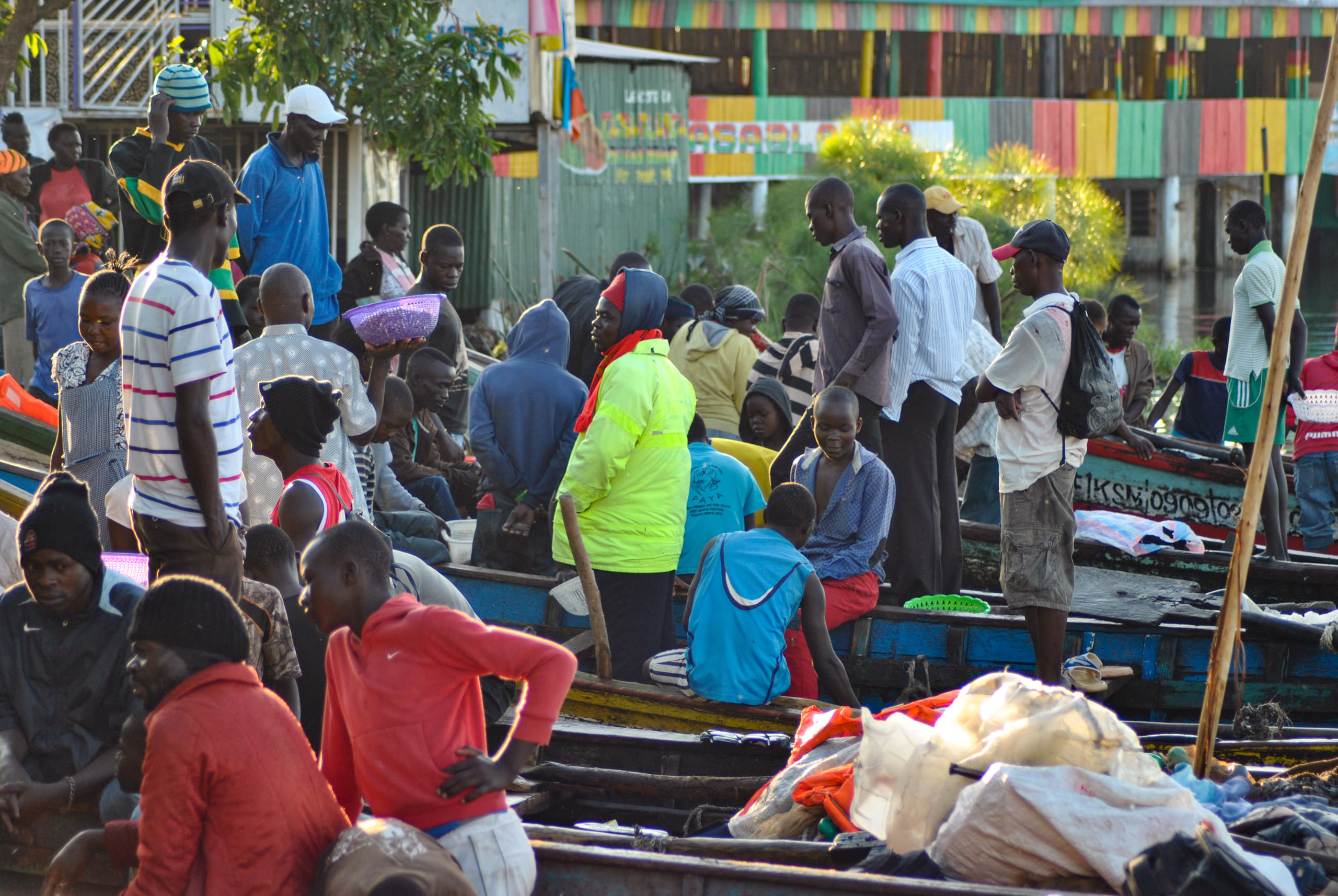 FASTA is also working on improving the service so it's available on USSD – a service similar to SMS. This would allow users of standard phones to access the nowcasting information by querying and receiving answers from the system via SMS, potentially in the form of a timeline of expected risks for the user. As of 2017, 30% of Kenya's adult population own smartphones, while 50% use standard phones. In neighbouring Tanzania, just 13% use smartphones, compared to 62% with access to basic ones.
Christopher Jack, deputy director of the Climate System Analysis Group at the University of Cape Town, notes the "unprecedented opportunities" offered by early warning systems such as FASTA. They can get vital information to the general public and to professionals who need to respond to extreme weather, including hospital staff and disaster management teams.
He cautions, however, that early warnings and weather nowcasting often make sense only to those whose livelihoods are intimately connected to the weather, such as farmers and fishers.
"It is very difficult for the average member of the public to translate [weather conditions] into imminent impacts for them personally, particularly in an urban context where livelihoods are seldom closely related to weather," he tells China Dialogue. Dr Jack suggests forecasts need context, such as "impact-based forecasting", if they are to best warn people about extreme weather. South Africa's Weather Service has started to provide such forecasting, but warnings still tend to be quite generic.
Meanwhile, the team behind FASTA are keen to see the app expand and deepen its presence on the African continent, as well as adapt to user feedback.
"We want to see some countries, starting with Kenya, taking ownership of the app and running it completely in Kenya, without the need for UK involvement. We want to see the app improved, through the scientific research we can do, and by listening to the things which our users tell us they want to see," Parker says.