I wrote to Edivan Kaxarari at the beginning of April. Days passed without the message reaching the intended recipient and I was a little worried. Edivan lives in the Kaxarari Indigenous Territory in the Brazilian Amazon, close to the border with Bolivia. Although it is a remote area, the internet connection works. The forest in the protected area has been invaded by illegal loggers. In the past, there have been violent conflicts. Could something have happened?
Fortunately, two weeks later, Edivan replied with an excited audio message. He said he had spent 23 days camping in the Amazon rainforest collecting Brazil nuts, the main source of income for the 170 families in the indigenous territory, which is between the states of Acre and Rondônia. "It was too good us camping there, there were plenty of people collecting, breaking and carrying nuts," he said.
Brazil nut collecting guarantees the subsistence of 60,000 families in the Brazilian Amazon, who sell an average of 40,000 tonnes of the native nut each year, almost 60% of all production in Amazon countries, according to the Brazilian network Pro-Nuts Dialogues. This practice permeates several generations of traditional communities and has been strengthened as a sustainable alternative to commercial agriculture in the region and its deforestation risks. However, it faces challenges of poor coordination and a lack of incentives in the supply chain.
A recent study shows that between 2017 and 2019, the Amazon exported US$298 million worth of products from the "bioeconomy" – compatible with forest conservation – including Brazil nuts. The amount seems considerable, according to Salo Coslovsky, the study's author from New York University, but it is well below its potential and far from comparable with the region's main economic activities. During the same period, monoculture farming, mining and livestock, as well as paper and pulp, produced $39 billion in exports.
Brazil nuts reach more than 60 countries, according to Brazil's foreign trade data. Exports between January and July 2021 total 7,702 tonnes – some US$21 million in sales – and are up almost 80% on five years ago. But Brazil has been missing opportunities. Bolivia and Peru, its largest clients, buy the oilseed, extract the nuts from the husks and export it again. The US, third in the rankings, also resells part of what it imports. Next comes Mainland China and Hong Kong, which experts hope could be a growth market.
"China's deeper commitments to controlling climate change and reducing carbon emissions will have major consequences for its trade with Brazil," says Mauricio Santoro, a professor of international relations at Rio de Janeiro State University. "There will be more opportunities for investments in sustainable supply chains in products such as açaí, Brazil nuts or other crops that allow for forest conservation."
The Brazil nut tree, a symbol of conservation
Maintaining Brazil nut collecting is a way of preserving the culture of traditional peoples and reducing pressure on tropical forests, although few consumers know about it.
"Today, the nut is valued for the health benefits it brings – it is rich in selenium, an antioxidant mineral – but it is not yet valued for the benefits it brings to the forest," Victoria Mutran, director of nut export company Mutran Exportadora, said during a conference on the Amazon bioeconomy in June.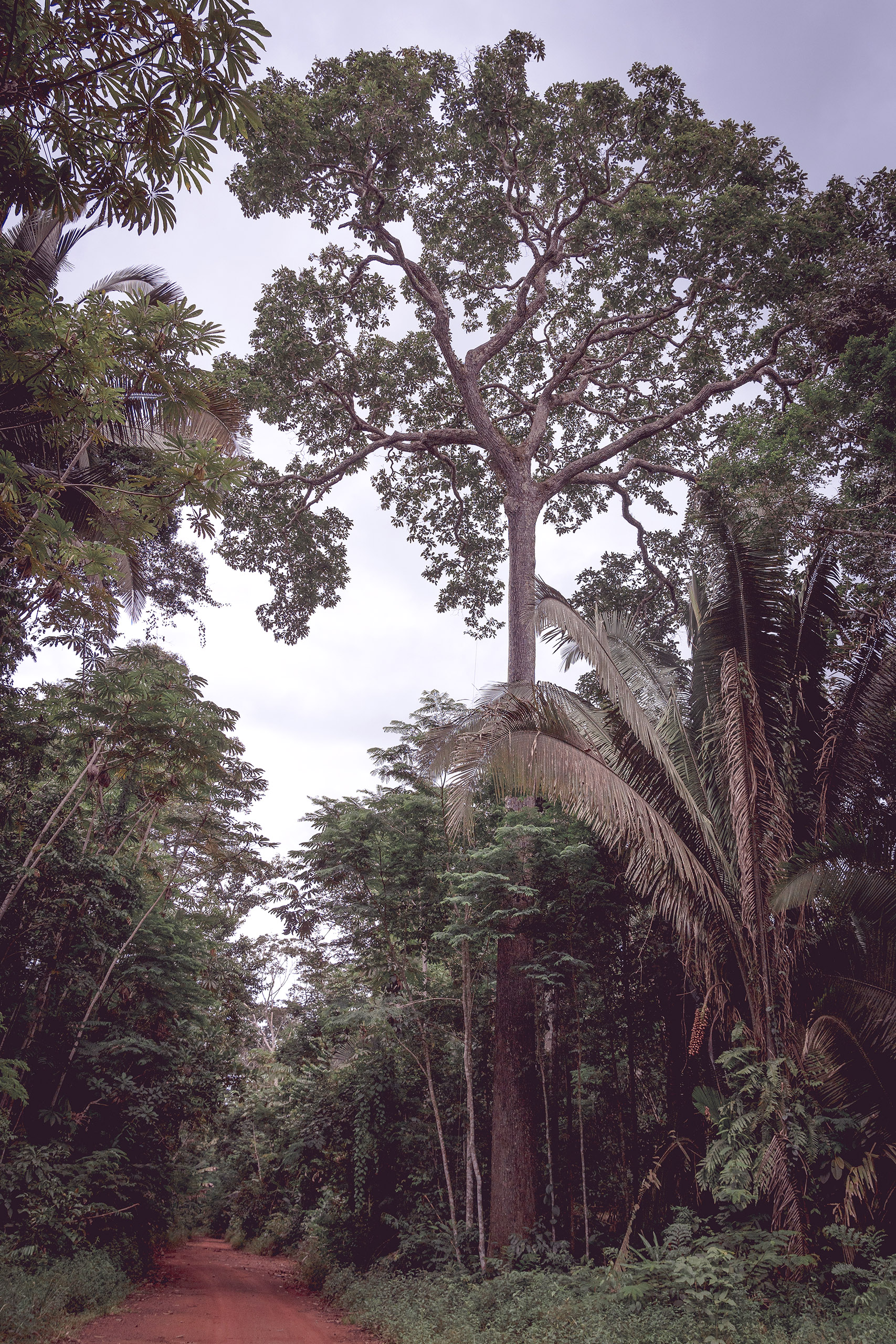 The Brazil nut tree is an imposing plant, with a broad and rough trunk that easily reaches 30 metres in height and 100 years of age. Individual trees can on occasion be more than a millennium old. Coconut-like husks fall from its crown, containing an average of 10 nuts, protected by another layer of very hard bark. From December to April, Brazil nut collectors can find the husks on the forest floor, close to the mother tree.
The work is hard. It requires trained eyes to find the husks hidden among other species, skill with the machete to open the shell of the husk, stamina for the long day of collecting, and strength to carry the sacks full of nuts on your back.
But the activity is worthwhile. Better still, it has little to no impact on the environment. On the contrary, it requires forest protection in order to prosper.
"The Brazil nut tree is a symbol of forest conservation and is worth more standing than cut," says Lúcia Wadt, a researcher at the Brazilian Agricultural Research Corporation (Embrapa). A specialist in managing forest products, Wadt estimates that nut collectors make at least three times more profit from the sale of Brazil nuts than from the illegal cutting of the tree – a strong incentive for conservation. Furthermore, production occurs every season, and the market is established. "The nut collectors sell everything they have."
Even so, the Brazil nut tree is on the International Union for Conservation of Nature's list of vulnerable species. Despite being protected by law, it has been the target of illegal loggers, I was told by indigenous people and small farmers during a visit to Acre and Rondônia in March this year. In June, police made the largest ever seizure of irregular timber in Rondônia, including logs from the Brazil nut tree.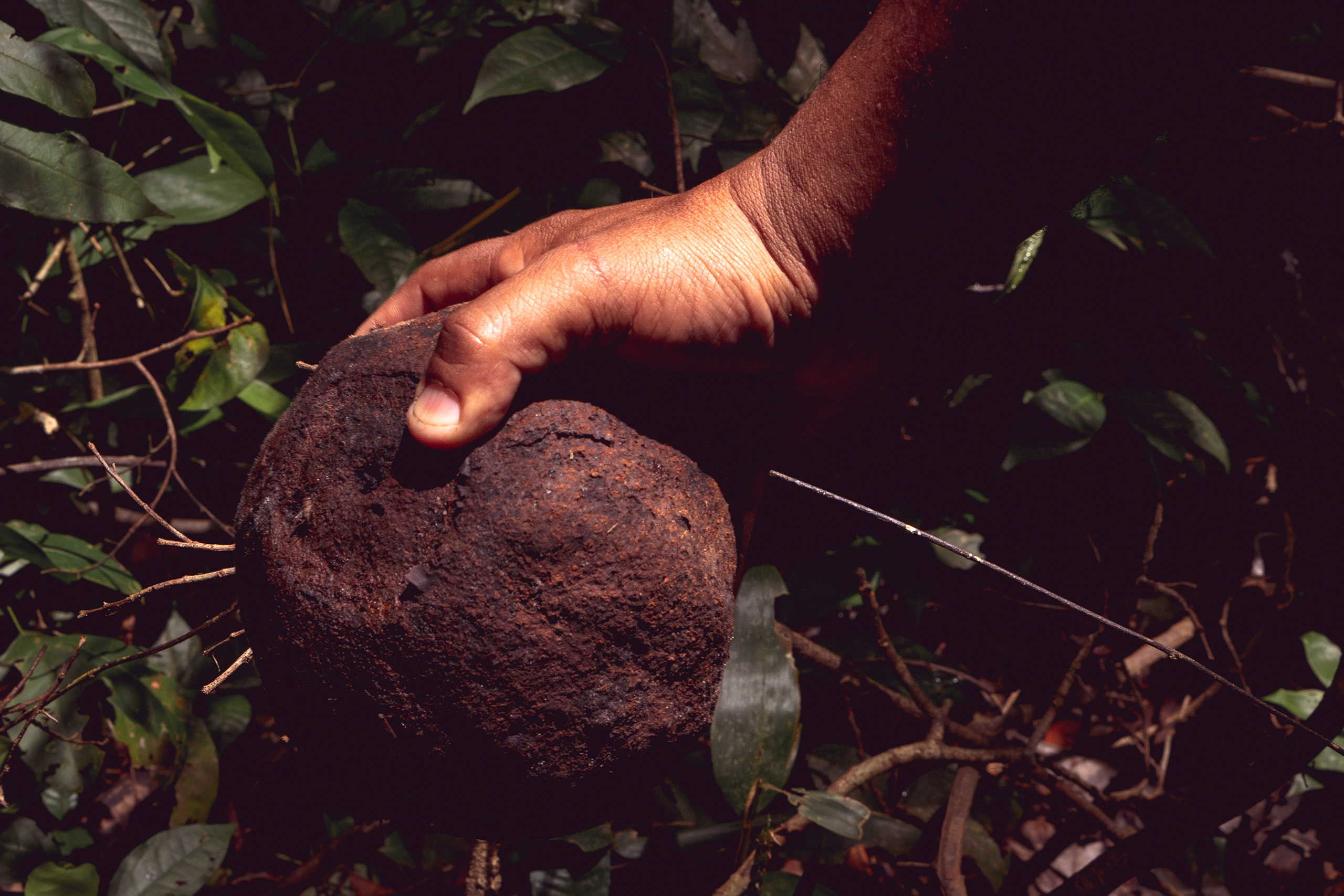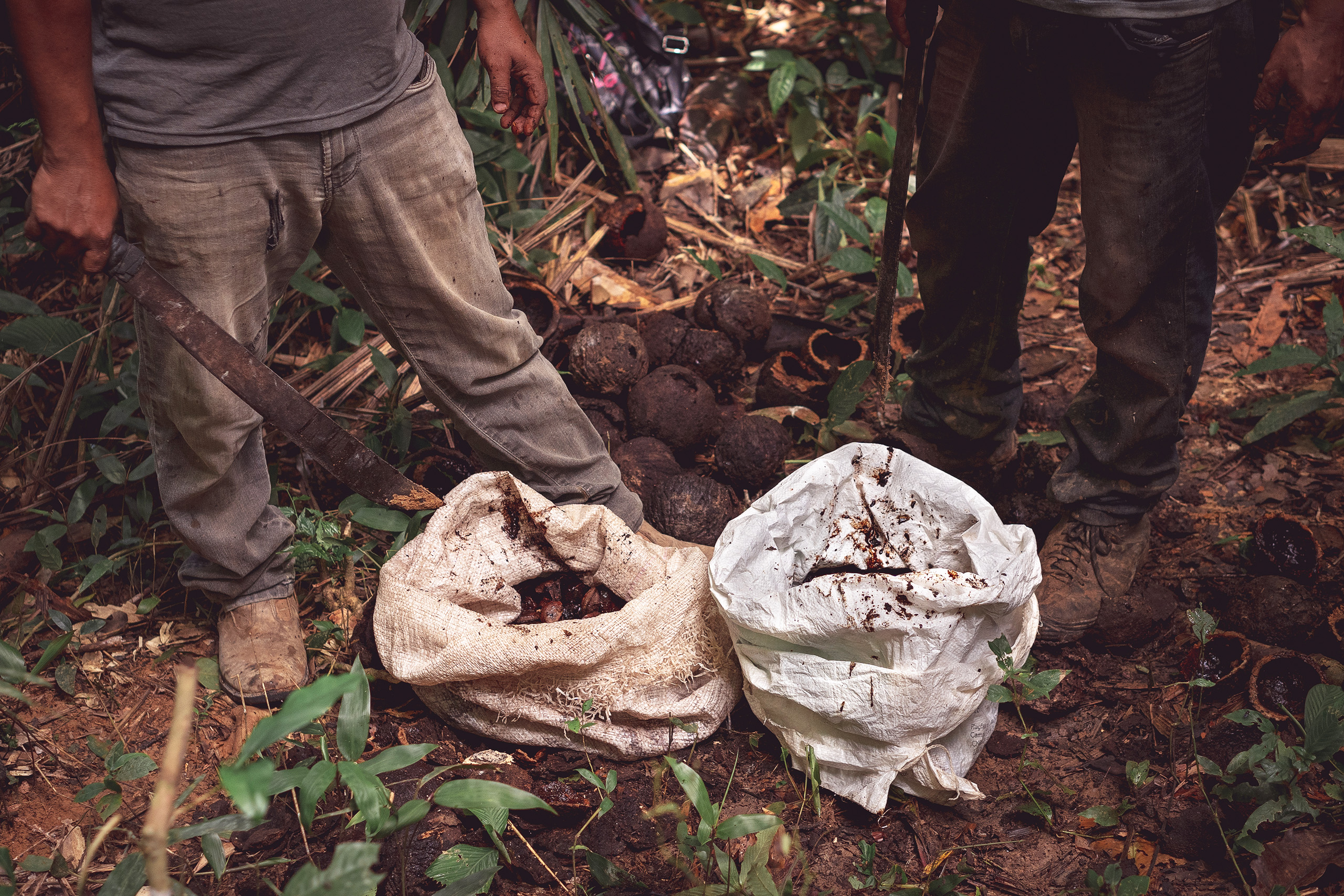 In 2017, a Kaxarari leader was shot dead amid suspicion that the crime was committed by those involved in the illegal timber trade. Last year, an army raid found illegally logged timber inside the indigenous territory. Irregular activity has since cooled, according to Edivan: "There have been frequent inspections, so the situation has calmed down."
Along the BR-364 highway, which connects the capitals of Rio Branco and Porto Velho, tall Brazil nut trees stand alone among the low grass pastures. Cattle farmers keep the species intact to avoid environmental fines. But this only lengthens their death. "The tree demands a flow of water and nutrients that the deforested environment cannot provide," Wadt explains. The Brazil nut tree languishes, producing fewer and fewer leaves and fruits. Without the protection of the dense rainforest around them, they are also vulnerable to lightening.
There have been occasional attempts to domesticate it, but they have not taken off. One of the main reasons is that the tree takes about two decades to start producing fruit – a long-term investment that is unattractive to farmers.
"The nut market has only been getting worse, because the price is up there, and the supply cannot meet the demand. If they don't plant, it will get worse and worse," says agronomist Alfredo Homma, also an Embrapa researcher.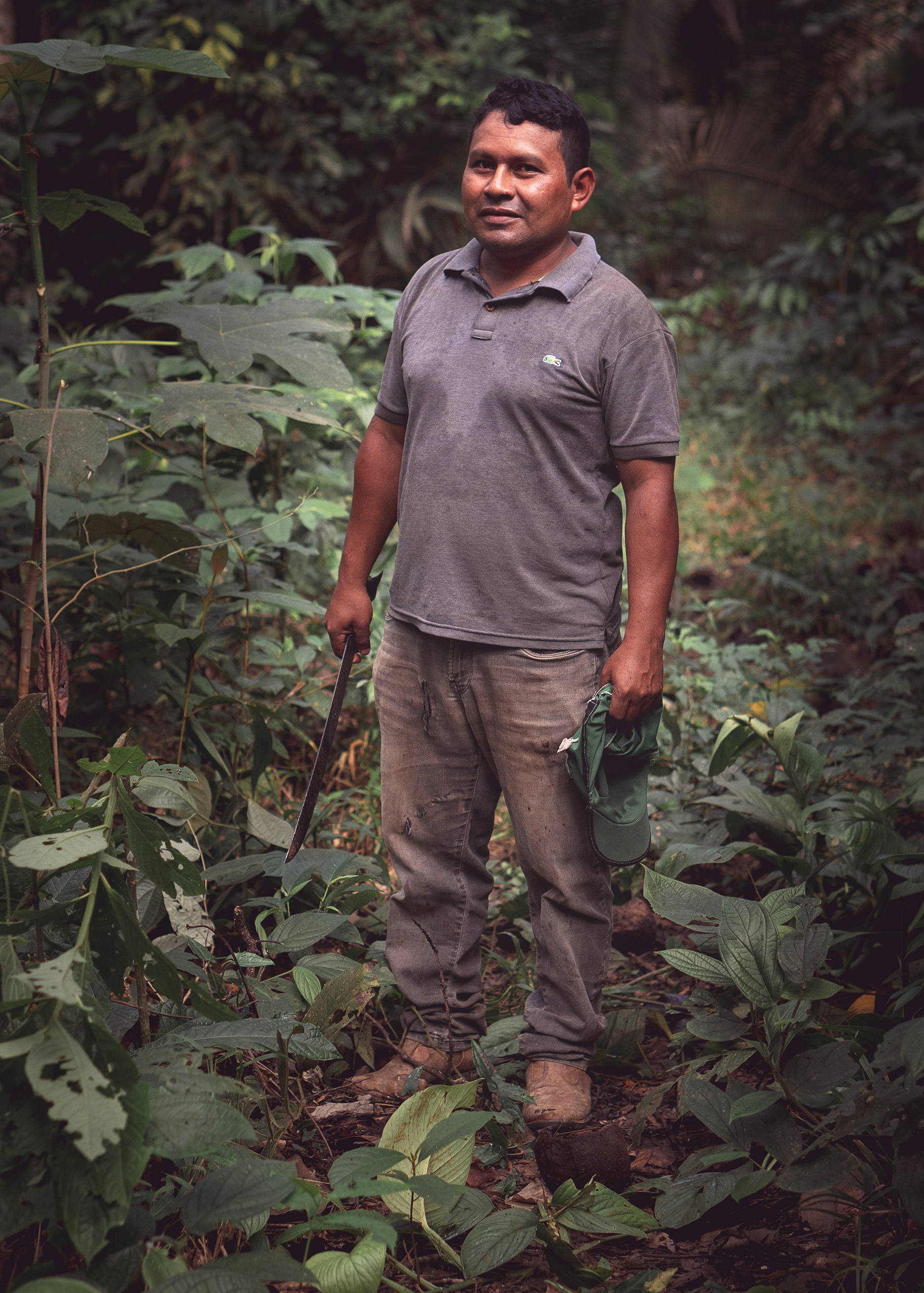 Experts such as Wadt and Coslovsky disagree. They see other obstacles to large-scale production. One such problem is that public policies ignore the traditional economic activities of the Amazon forest. To get an idea, of the R$2 billion (US$368 million) in rural credit delivered by the federal government to Brazilian Amazon states between 2019 and 2020, R$55 million (US$10 million) – that is, less than 3% – was invested in sustainable activities, according to a survey by the Sustainable Connections Institute (Conexsus), presented at the bioeconomy conference in June. Of that total, only R$8.4 million (US$1.5 million) was devoted to Brazil nut collection.
The result is an unstructured supply chain, according to Conexsus. Informal middlemen account for more than 70%, and they pay little to the collectors. "We have no market to sell to. Every year we sell our production to middlemen who buy very cheaply," says Edivan Kaxarari. This year, the indigenous collectors could sell a tin containing 13 kilos of nuts for an average of R$50 (US$9).
Edivaldo Kaxarari is a primary school teacher and supplements his income with a small, improvised grocery shop in a room of his wooden house (as is customary in local architecture), located near the exit of Pedreira village in Kaxarari territory. In front of his house, he also piles up bags full of Brazil nuts from collectors in the village. "There are a lot of Brazil nuts here, but the buyer only comes to this area when there is a large quantity, so I buy and gather them," he says.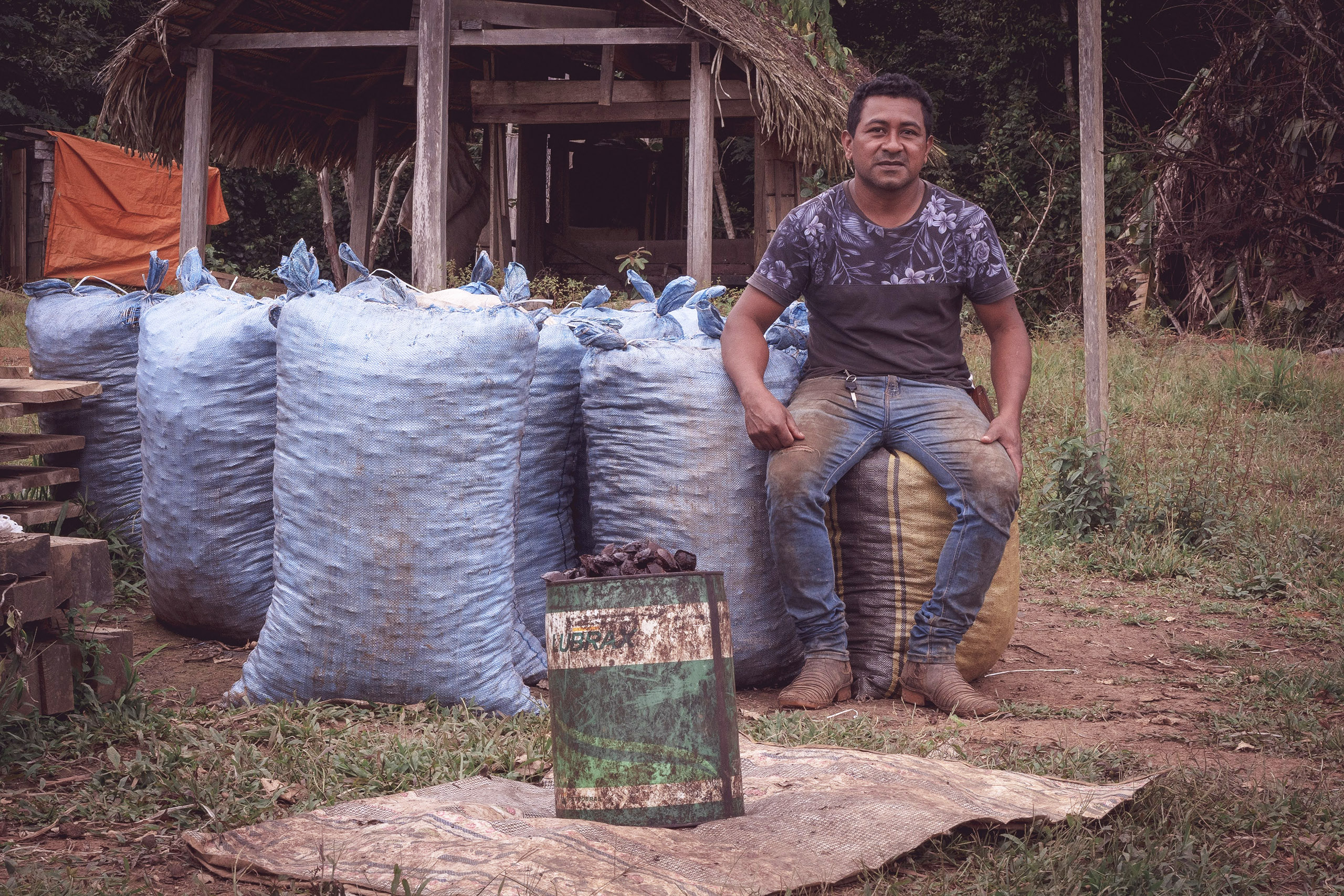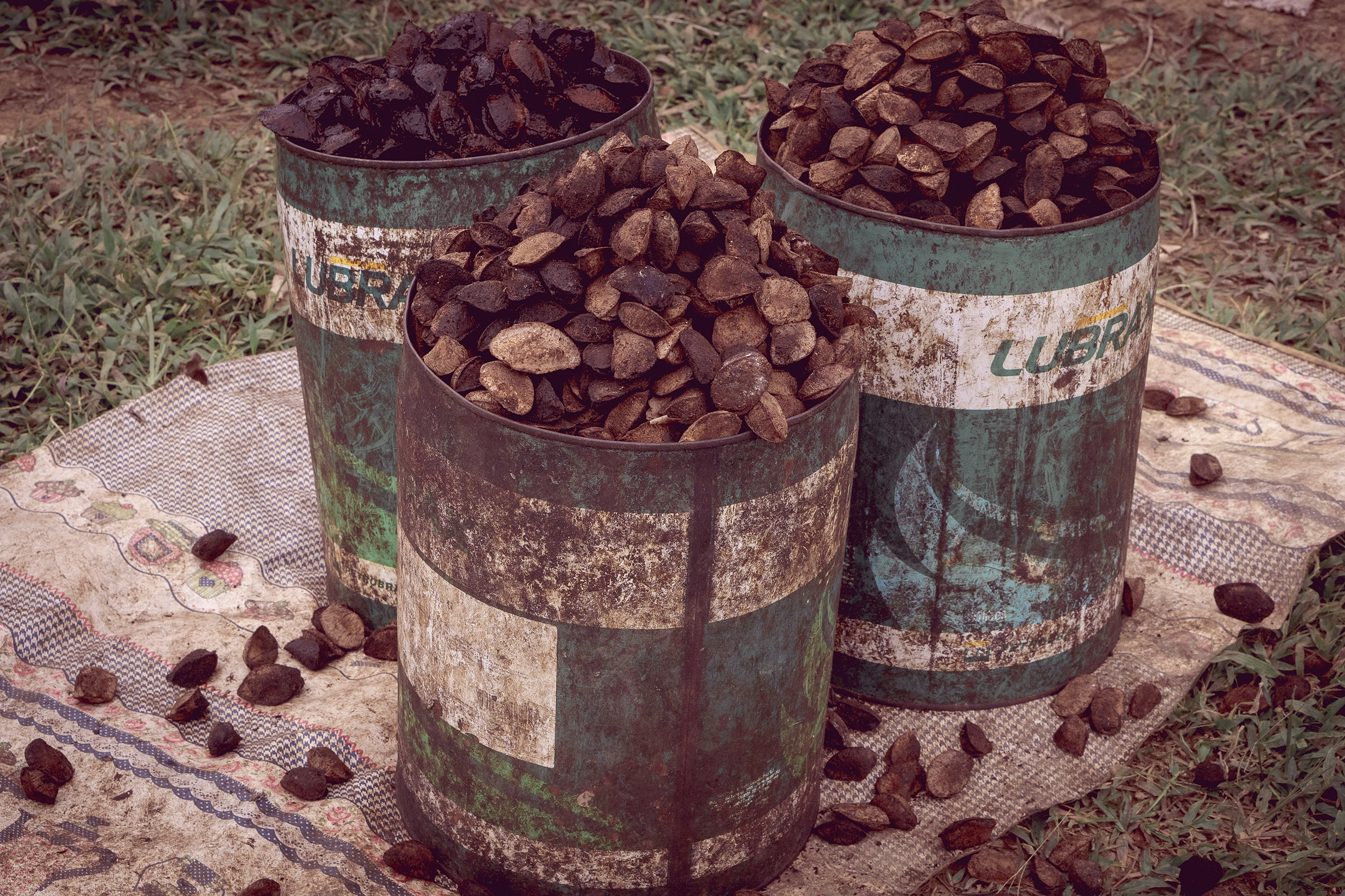 Edivaldo resells his production to Rosenilson Ferreira, known as Louro, who, during the nut harvest, often goes to the territory to load his truck. Ferreira is the son of farmers who migrated in the 1970s from Mato Grosso state to Extrema – a village that is the closest urban centre to the indigenous territory, 30 kilometres away on a dirt road. He has four children, but no land. "I have no other option. There is no job, I have no education. The way is to fight for that," he says.
From there, the production passes through several hands, according to Ferreira, even crossing national borders: "I sell to other middlemen. They buy from us, process and pass on the nuts, which go to many companies. Several mills are in Bolivia."
Amazon for export
The Brazil nut has been exported since the time of colonisation. In the early 2000s, Europeans rejected the product due to sanitary problems. Since then, other countries have gained a foothold in the market. The three neighbours Brazil, Bolivia and Peru have tried to form partnerships to promote the sustainable product in foreign markets, but today they are clients – and competitors – of each other.
The disorganised supply chain still leads to sanitary problems, evidenced in a salmonella outbreak caused by Bolivian batches bought by the United Kingdom two years ago. But instead of cutting Brazil nuts from the import list, the British government recently announced investments in capacity building for communities to boost their export at scale. "The bioeconomy is an important vector of economic, social and environmental development," British Ambassador Peter Wilson told the Valor Econômico newspaper in July.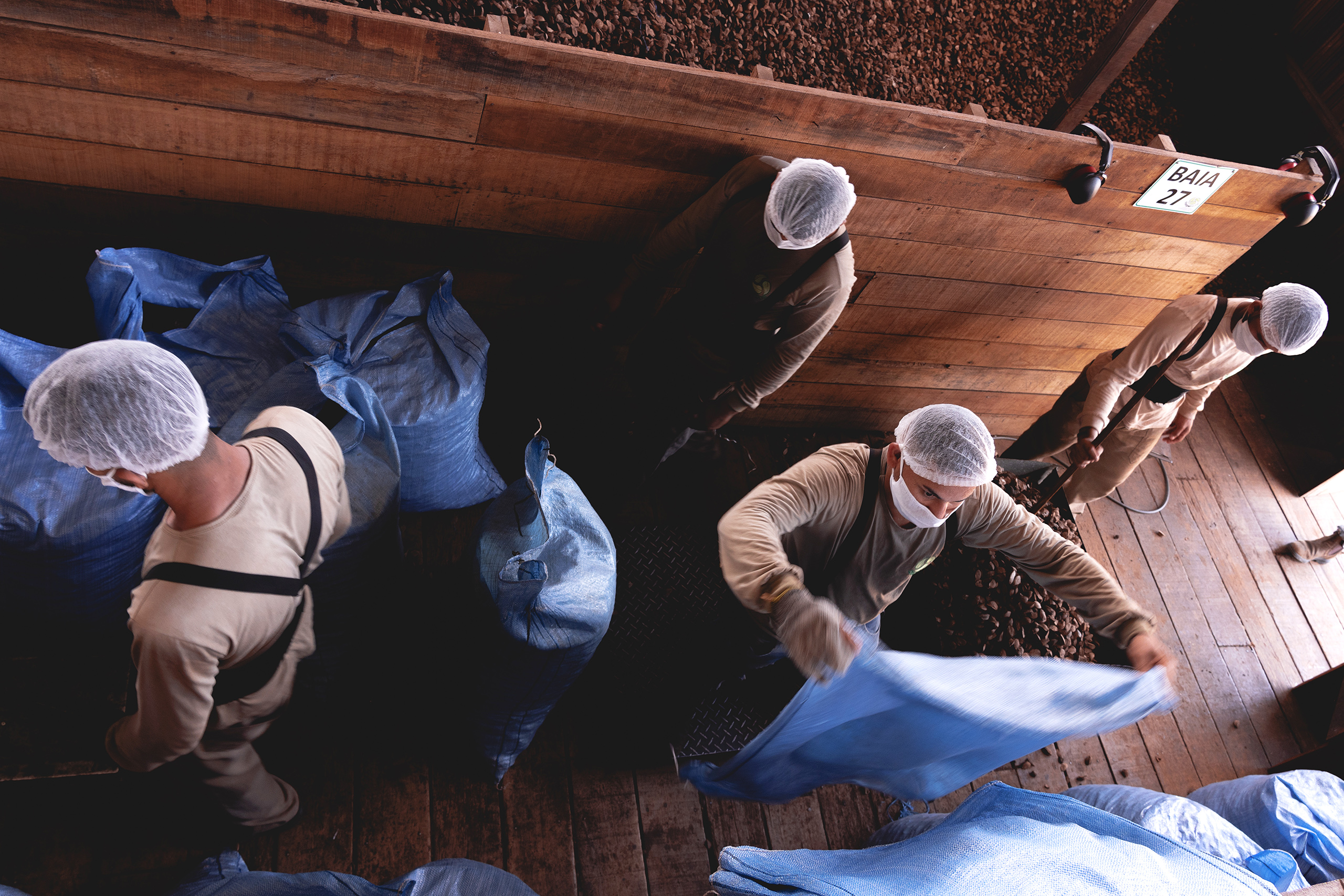 The Chinese have increased their consumption of nuts in the last decade, but Brazil nuts still have a comparatively small share of this market. They remain little known in China and generate high transport and preservation costs. On Chinese e-commerce sites, the nut is often claimed to be a speciality of the arid Xinjiang province in west China and dubbed a "desert nut". This provenance is uncertain, even unlikely, given the hugely different climate found in the tropical regions where the plant originates.
But the Chinese have been seeking agreements with Amazonian companies. Victoria Mutran, the exporter from Belém, said there is "great interest in nuts in shells for the Chinese market" and that she has already been approached by Chinese entrepreneurs.
700%
The increase in consumption of Brazil nuts in Brazil over the last 15 years.
Manoel Monteiro, who manages Cooperacre, a large Brazil nut collectors' cooperative, agrees that there is a Chinese appetite, although there is difficulty in meeting demand. "We had the opportunity to get the product into China, but they wanted a very high volume. Only if we set up a cooperative for the whole of the Amazon would we be able to supply them," he says, laughing, from the headquarters of the cooperative in Rio Branco, Acre state, which already exports to Russia, Italy, Spain, the US, the United Arab Emirates, Kuwait, Dubai and the Philippines. With investments, however, there is capacity to expand production, experts say.
Monteiro also regrets that the Brazil nut is sold as an agricultural commodity and not as a sustainable Amazon product. Another commodity, soy, for example, has accounted for 25% of the value of Amazonian exports and 10% of deforestation in South America in the past 20 years. The nut also has experienced a boom domestically. Its consumption in Brazil has grown 700% in 15 years.
Recognition from abroad will come, Monteiro says. "We are producers of the forest, we came from the forest. We just wanted to sell the product better and keep the forest there."
This article was originally published on Diálogo Chino.