"With the way the environment is being destroyed, the way climate change is happening, the way we travel, the way we consume, it's just a matter of when the next pandemic will happen."
Dr Jemilah Mahmood's sobering words echoed in the ears of almost 1,000 people attending the Roundtable on Sustainable Palm Oil in Kuala Lumpur, Malaysia last month. Because of Covid-19, this was the first time in three years the annual meeting had been convened in person.
Mahmood, professor of planetary health at Sunway University, Malaysia, and the event's keynote speaker, acknowledged that the industry had suffered because of the pandemic. But strikingly, she also highlighted palm oil's role in deforestation, now recognised as a potential driver of epidemics as it shakes zoonotic viruses loose from wild habitats.
Her warning was clear: as palm oil continues pushing against forest frontiers, it not only endangers biodiversity and climate, but could be implicated in the next pandemic.
Mahmood's words underscored why certification – intended to ensure palm oil production doesn't harm the environment, smallholder farmers, plantation workers or the rights of indigenous people – can be such a critical tool.
Despite the pandemic's challenges, RSPO members were keen to celebrate successes. Certified plantations are now associated with lower greenhouse gas emissions. And certification is increasing, especially among smallholders, an underrepresented group.
Yet challenges remain. In emerging markets, where more than 60% of palm oil is consumed, RSPO certified products still have a marginal presence. It covers 3% of palm oil consumed in India and 8% in China. By comparison, around 20% of global palm oil production is covered.
We want to keep the RSPO relevant, alive and kicking
RSPO co-chair Carl Bek-Nielsen
Increasing coverage by attracting new growers and processors into the scheme is difficult. And despite progress certifying smallholders (who produce about 40% of palm oil globally) the financial rewards of certification often don't trickle down, making it a hard sell.
Meanwhile, a growing share of production goes towards products like biofuels that fall outside the remit of the RSPO.
At the same time, other certification schemes have emerged, raising questions about the RSPO's continued relevance. The organisation's CEO, Joseph D'Cruz, stressed its role as part of a regulatory ecosystem and a lever for positive change. But some think the mandatory palm oil regulations in Indonesia and Malaysia (known as ISPO and MSPO) threaten it with redundancy.
The European Union's newly agreed deforestation legislation, which has strict traceability requirements for imports, also shifts palm oil sustainability from a voluntary to a mandatory space – something many see as the only real path to change.
Hovering over all of this are questions on the actual impact of RSPO certification. To know it's working means quantifying its effects on the ground: how it's changing forest cover, species diversity, worker rights, and gender equality.
Certification rates are not enough. By focusing only on them, the RSPO risks "selling [itself] short," said RSPO co-chair Anne Rosenbarger at the closing address.
Her co-chair Carl Bek-Nielsen seemed to sum up the organisation's lurking insecurities: "We want to keep the RSPO relevant, alive and kicking."
In a rapidly evolving industry, can the RSPO maintain its grip on the market? Is certification enough to keep attracting producers, especially smallholders? Crucially, is it shifting the dial on deforestation and climate change?
Our writers share their perspectives of the RSPO roundtable from their areas of coverage: Africa, Indonesia, Latin America, India and London.
Africa: Smallholder struggles
Abdul Brima and Zubaida Mabuno Ismail
Oil palm originated in West Africa, before it was taken to Asia and became a plantation crop. Ironically, Africa's own industry has remained small. It has so far been underrepresented at the RSPO, both in terms of attendees at the annual roundtable and coverage of plantations. But that's changing.
Africa now accounts for about 5% of global palm oil output and at least 10% of demand. It was more visible at this year's conference, with people from Sierra Leone, Uganda, Ghana and Nigeria in attendance.
At the centre of this expansion story are smallholders. A collective of almost 5,000 smallholder farmers in Sierra Leone has become the first independent group to achieve RSPO certification in Africa. "Getting the smallholder farmers to improve their yields and to sustain their livelihoods motivates us to go into sustainable palm oil," explained Isaac Kwame Quarshie of Golden Star Oil Palm Farmers Plantation in Ghana, one of the few African growers at the conference.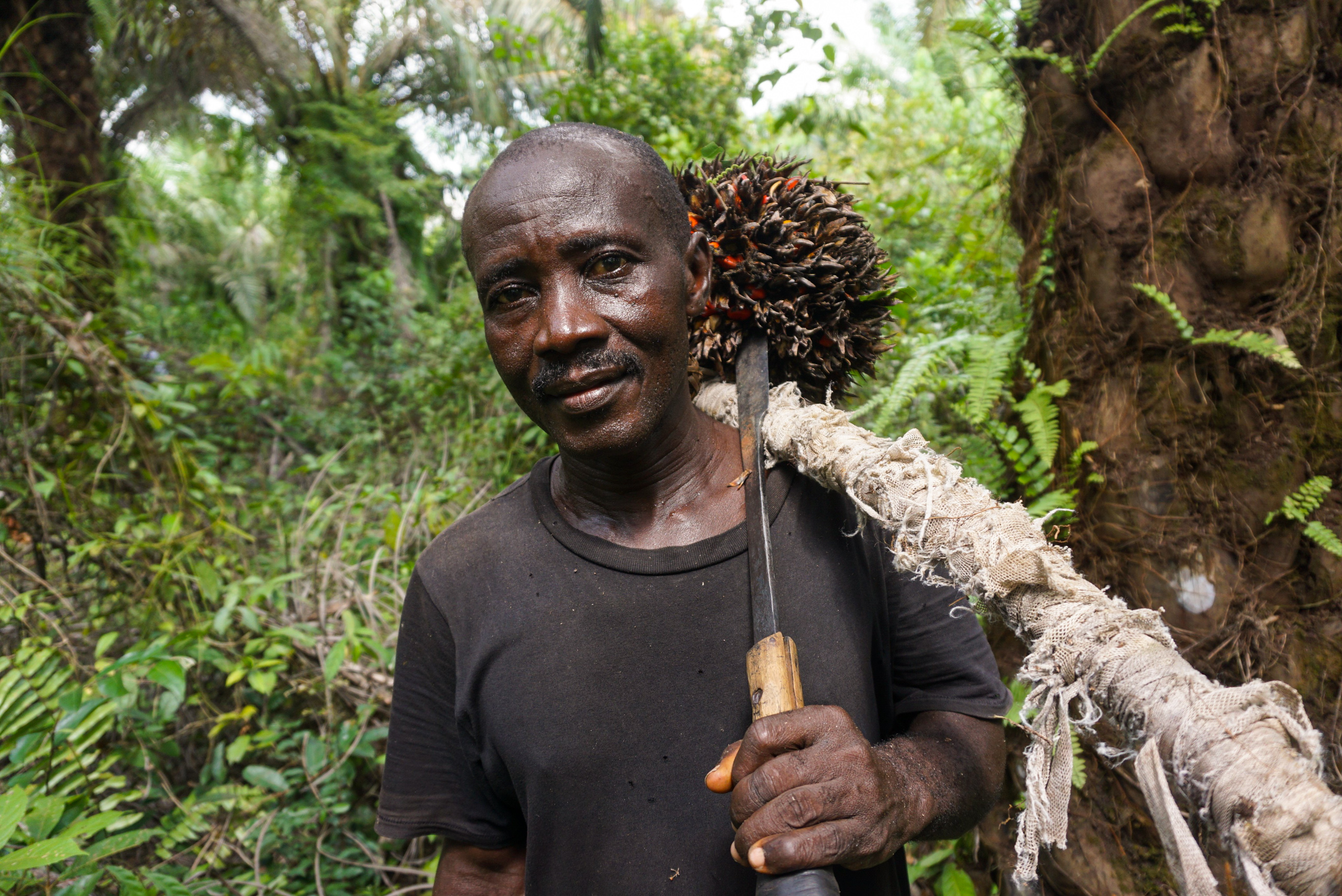 However, many African smallholders are said to be discouraged by the high levels of literacy required by the multi-layered certification process. With adult literacy rates at 66% in sub-Saharan Africa, this is a significant hurdle for the RSPO to overcome.
There are much larger challenges, too. Smallholders in countries like Sierra Leone, for instance, are struggling with land rights, community displacement and poverty. In one breakout session, speakers noted that the RSPO's complaints process remains notoriously slow. Most complaints related to land rights aren't being heard or resolved, according to Robin Averbeck, forest programme director at the Rainforest Action Network.
Streamlining that process could be crucial as the African industry grows. D'Cruz noted during his opening statement that it's an urgent priority to protect communities and improve smallholder inclusion, especially in Africa. How the organisation plans to tackle this, however, remains to be seen.
Indonesia: Combining strengths
Fidelis Satriastanti
Indonesia, the world's largest palm oil exporter, launched its own sustainability standard back in 2011. So far, the Indonesian Sustainable Palm Oil certification (ISPO) scheme claims to have covered 5.45 million hectares across 800 plantations, an area larger than the Netherlands.
However, Timer Manurung of Indonesian NGO the Auriga Foundation, still thinks the RSPO has the edge: "RSPO could be the best certification there is. At least they have a grievance mechanism, though it takes a long time."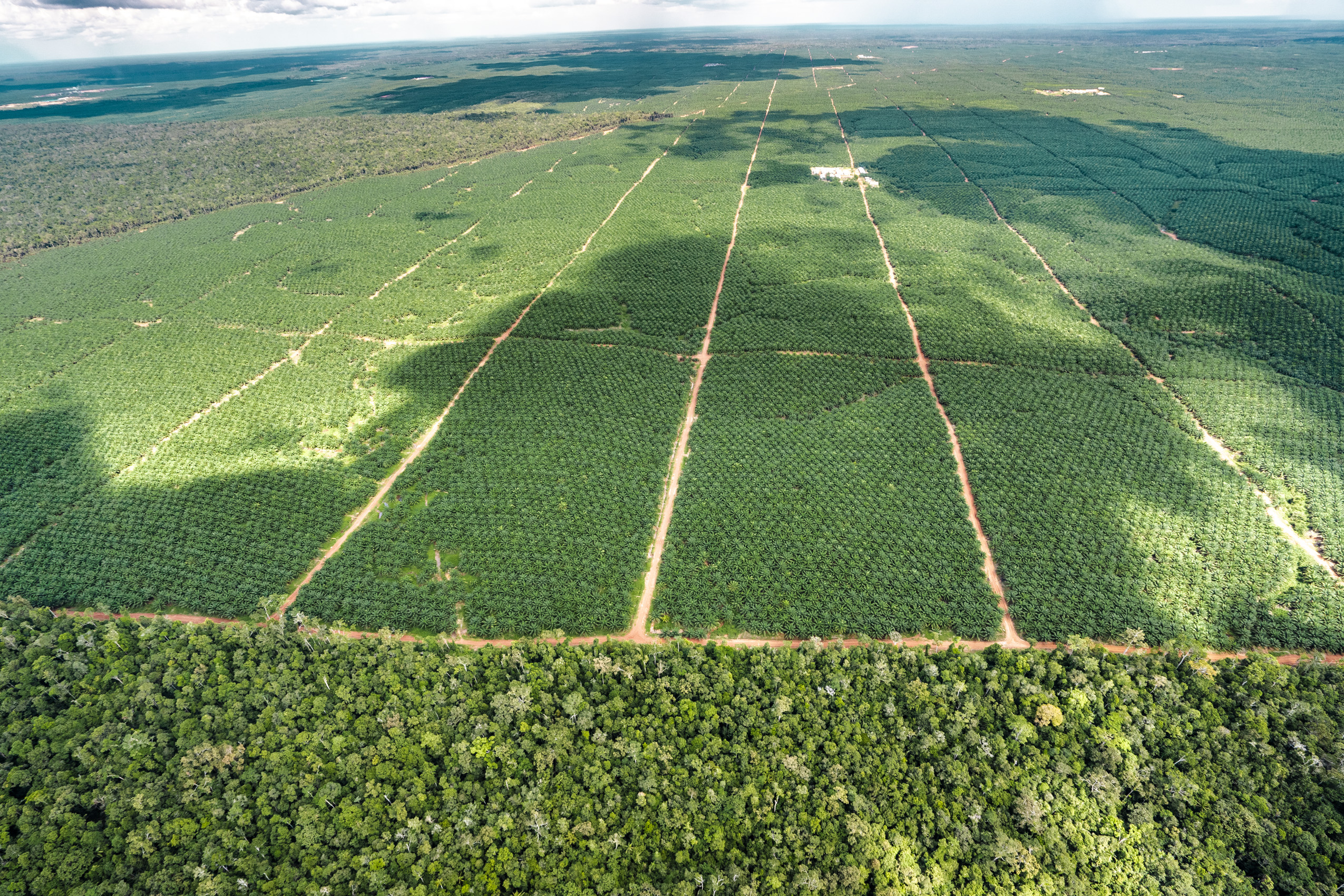 From an international standpoint, RSPO has an advantage over ISPO, said Hotler Parsaoran, labour specialist of Sawit Watch, another Indonesian NGO. "The government launched the ISPO because there were a lot of criticisms [towards the palm oil industry] at that time. So it was just a way for them to show that Indonesia has its own standards and certification."
Both RSPO and ISPO lack basic features, such as labour insurance, he said. "You would still need to check in the field whether they actually comply with the standards."
Meanwhile, Bernardus Steni of Kaleka, a non-profit research institute, believes the two standards could be complementary. Because RSPO-certified palm oil has many buyers, the "ISPO can connect with the RSPO for networking" he says. And because ISPO certification is mandatory in Indonesia, it has many contacts that would be useful to the RSPO. "So, I don't see it as competition."
On how to attract more members, Steni added that the RSPO's 20% of global certification covers major players, who "can be the driving force for their subsidiaries and groups to also apply [for certification]."
RSPO's strength, as he sees it, is that it can unite many different features – such as a grievance mechanism, and contact with buyers and major producers – into one applicable instrument.
Latin America: Potential
Alejandra Cuéllar and Jack Lo
Palm oil is an incipient crop in Latin America and sustainable production could find an important foothold there. "The region does not promote deforestation [for palm oil]. Most of it is being grown in degraded areas," explained Gustavo Gómez of Proforest in a Twitter Space organised by Diálogo Chino during the conference.
In Colombia, oil palm has been produced on former cattle pastures since the 1960s, requiring no direct deforestation and maybe even helping to increase the carbon stocks on these lands.
In fact, at 25%, Latin America's palm oil crop currently has the highest percentage of RSPO certification in the world. This has been achieved mostly through the inclusion of large farms in the scheme. But what about smallholders?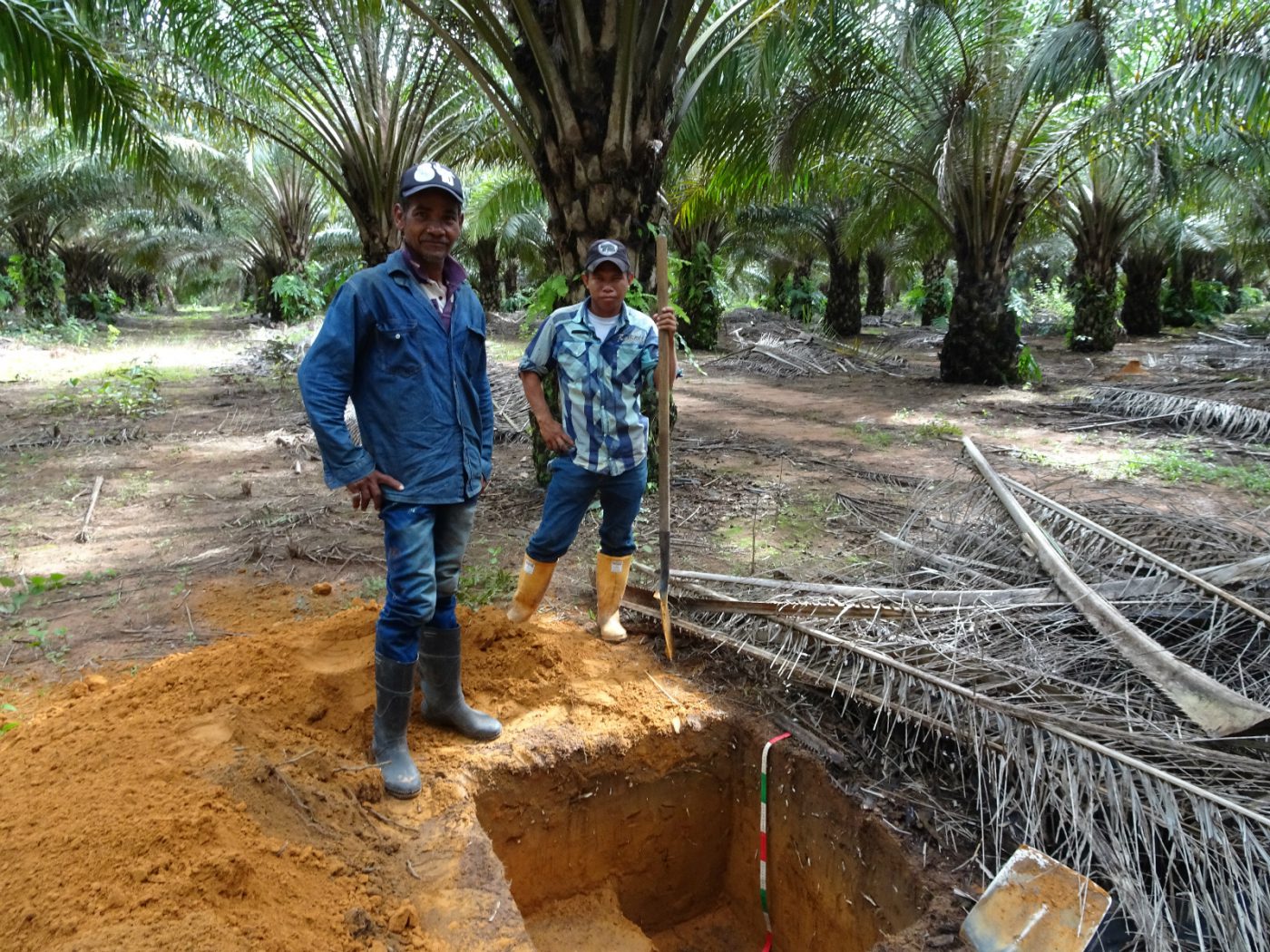 In Kuala Lumpur, the RSPO handed certification to Mexican smallholders working in the southern states of Chiapas and Tabasco. This gave them a significant place among growers hailing from palm oil powerhouses, Malaysia and Indonesia. The challenge will be making this certification the norm for Latin America's smallholder majority, who must be convinced to come on board.
Understandably, it all boils down to the benefits smallholders receive. At one panel event about practising social due diligence on farms, an audience member cut to the chase, asking: "Is sustainability in palm oil worth it?" Francisco Naranajo, head of RSPO in Latin America, replied: "It should be about improving the livelihood of smallholders, it's not just about certification," echoing the sentiments of RSPO co-chair Anne Rosenbarger.
India: Relevance
Lou Del Bello and Rishika Pardikar
India is the world's largest importer and second largest consumer of palm oil after Indonesia, consuming more than 8.5 million tonnes a year. Globally, about two-thirds of palm oil is used in food products, but in India 90% is used in food or as cooking oil, tying palm oil intricately to food security.
"In markets like India where palm oil is used as an essential food commodity, as cooking oil particularly by poorer people, price sensitivity is a huge issue," says D'Cruz. So far, 3% of India's palm oil is certified. While certification does add a price premium to palm oil products, D'Cruz noted that price increases are driven mainly by commodity markets, not certification itself.
Either way, efforts are afoot to improve the sustainability of palm oil imports, as well as of domestic production, which is nascent. The RSPO has a mapping tool in the works, which may help to plug the huge data gap on targeted planting areas, and identify where they may overlap with areas of high conservation or social value. The tool should allow the RSPO to "engage before the expansion happens," says Ashwin Selvaraj, deputy director for market transformation at the RSPO. This could help avoid potential conflicts, like those where state governments in some regions have allegedly targeted forests of value to local communities, to make space for palm oil plantations.
"A lot more evidence-based research needs to be taken up to understand the deforestation risk as well as the risks on soil and water quality," says Neha Simlai, senior manager with the sustainable trade initiative IDH.
Simlai doubts the RSPO's international voluntary standards will ultimately be adopted by India's national government. "It's perhaps more important to not do a lift-and-shift of voluntary standards, but to create a process of continuous improvement," she said. "To say, 'We need to progressively get better in the way that we import oil. And if that happens, then we're still going to address global challenges.'"
Reaching 'net-zero'
Dr Chih-Ching Lan and Dr Josie Phillips
The irrefutable connection between agriculture and climate change has been part of the sustainable palm oil conversation for some time. And yet, while the industry is no stranger to so-called "zero-deforestation" commitments, on reducing greenhouse gas emissions or reaching net zero, few companies have dared to set robust targets.
Partly that's because the many diverse sources along the palm oil production chain make carbon accounting difficult, explained conference speaker Dr Surina Ismail. Ismail is group head of sustainability at IOI Corporation, which is among a minority of palm oil companies that have set voluntary net zero targets (by 2040, in its case). Peatland drainage, land use change, and mill waste all release emissions; the latter, also known as palm oil mill effluent, is especially worrying because it emits methane.
Mark Wong, head of downstream sustainability for Sime Darby Plantation – another company which has made a net zero commitment (for 2050) – spoke of the difficulty aligning companies' variable carbon accounting methodologies and mitigation measures. This has made it hard to quantify the industry's true progress. Meanwhile, the technological challenge of achieving full-chain traceability – especially in accounting for Scope 3 emissions – is an obstacle for companies trying to map their impacts in full.
Recently, new guidance for the palm oil sector has come from science-based target initiatives for forest, land and agriculture and greenhouse gas protocols, which could help to coordinate the data. However, there are issues around how to consolidate existing information, and how to move forward collectively in reducing emissions.
Certification is embedded in this complex reality. Research suggests that RSPO-certified palm oil carries a lower carbon footprint than conventional palm oil, but whether carbon emission calculations can be applied to Scope 3 remains a real challenge, complicating the path to net zero.