The pandemic has jeopardised food security in almost every country by reducing incomes and disrupting supply chains, with devastating consequences for global hunger and poverty. It is therefore a salient moment to consider how we can shape a just, inclusive and sustainable food system for the future.
It is hard to discuss global food systems without bringing up palm oil – the most widely used vegetable oil in the world. It is found in many packaged products sold on supermarket shelves, from soap to biscuits to lipstick, and is often used as cooking oil in countries that produce it. Asian markets are among the biggest consumers, with Indonesia, India and China dominating the charts.
Smallholders are of vital importance to the palm oil industry, with more than 3 million around the world making their living from the crop. While their individual farmlands are small compared to industrial plantations, cumulatively their holdings cover approximately 40% of the total oil palm plantation area in Malaysia and Indonesia, the two main producer countries.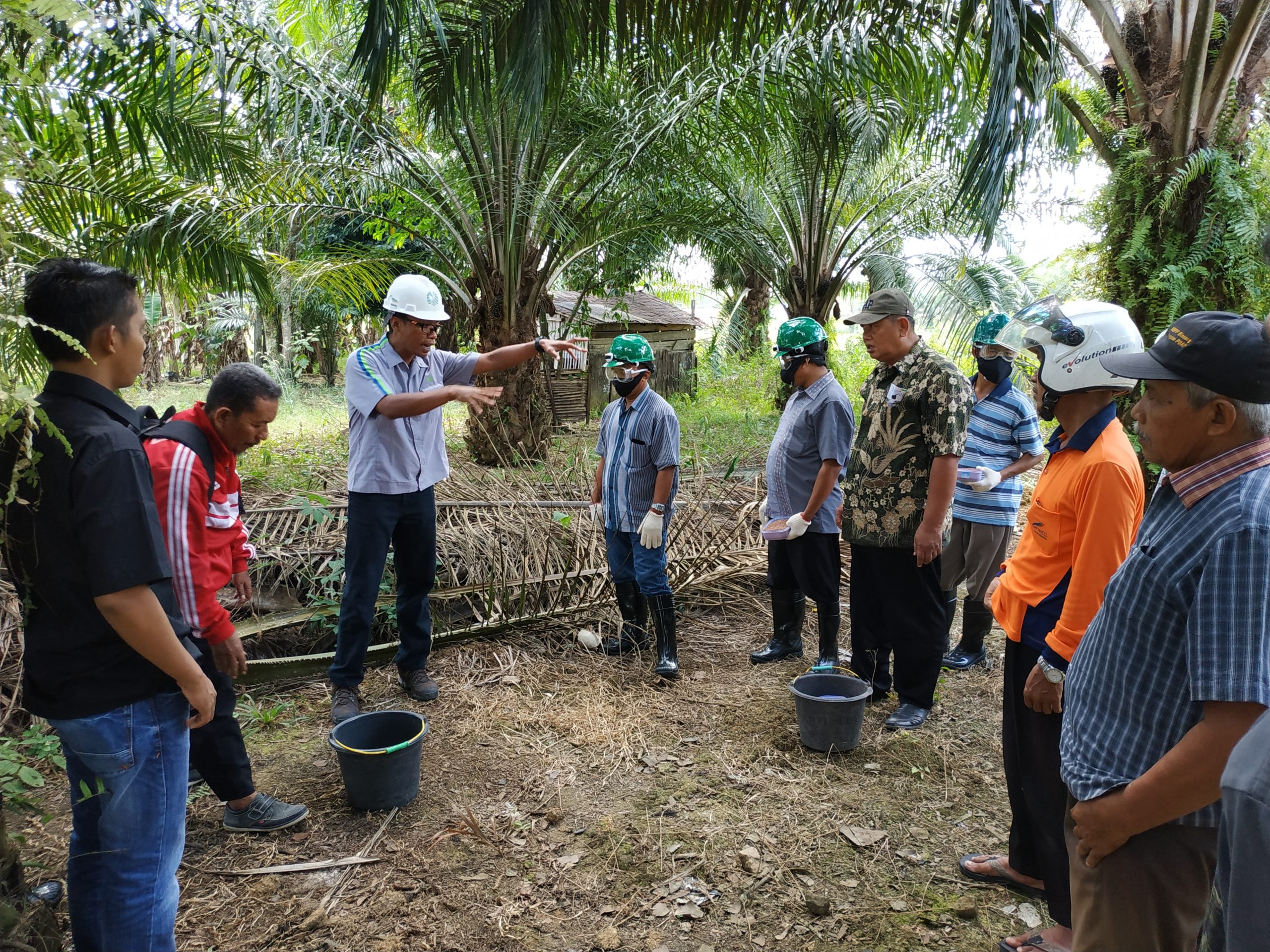 If we are to accelerate the global scale-up of certified sustainable palm oil, there is an urgent need to increase the participation of smallholders in certification schemes, like the one offered by the Roundtable on Sustainable Palm Oil (RSPO).
Challenges to smallholder inclusion
There is a perception that the RSPO system does not provide equal opportunities for smallholders, that its standard is designed for larger growers and that it does not adequately consider smallholder context, capacity or resources.
These barriers can be broadly categorised as organisational, technical and knowledge-based. Let's look at each in turn.
First, smallholders cannot be certified individually but need to be organised in a group. The group should have a group manager and an internal control system, a body that ensures compliance of all group members with the RSPO Principles & Criteria. In Indonesia, around 45% of independent smallholders are members of a producer group but support infrastructure is limited.
Second, there is often a significant gap between the practices of smallholders and the RSPO standard. To achieve compliance, smallholders have to change their operations quite considerably. For example, donning personal protective equipment when spraying fertiliser, keeping accurate records of their use of fertiliser and their yields, and learning to avoid chemical contamination of the surface and groundwater. For smallholders to implement better agricultural and environmental practices – including by recording their activities – necessitates a change in approaches and habits, which can be further complicated among smallholders with lower levels of literacy.
Third, many smallholders have historically had minimal access to decision-making processes which has limited their opportunities to participate in training and acquire knowledge. Often there is little awareness of the benefits that certification brings to farmers and their communities, and how to initiate the process.
Addressing these barriers requires investment
RSPO has sought to address these issues through tailor-made mechanisms and compliance tools that are "right-sized" for smallholders, as well as the provision of targeted technical and financial assistance.
The RSPO Independent Smallholder Standard offers a simplified approach to certification and lowers the burden to entry through a phased process for reaching and verifying compliance.
To support smallholders financially on this journey, we set up the RSPO Smallholder Support Fund. This allocates 10% of the income RSPO generates from the sale of certified sustainable palm oil to help smallholders with the costs associated with audits. To date, more than 18,000 smallholders globally have received financial support through the scheme.
By accelerating the uptake of certified sustainable palm oil, China has an opportunity to transform not only food systems but people's livelihoods too
We also help to educate communities on the RSPO standards and mechanisms through our community outreach programmes. These are delivered by a global network of on-the-ground partners.
To connect smallholders to additional resources, we recently launched the RSPO Smallholder Engagement Platform. This enables those seeking financial or technical support to upload details of their project, and for facilitators or buyers of sustainable palm oil to directly connect and assist them.
Lastly, the RSPO Smallholder Trainer Academy provides scalable and replicable sustainability training in six languages through a "train-the-trainer" model. In doing so, it expands access to high-quality training and improves the capacity-building resources available to smallholders around the world.
These efforts are bearing fruit
In October 2020, a group of 30 independent smallholders in Indonesia became the first in the world to be certified under the RSPO Independent Smallholder Standard. The group received training by Dutch non-profit development organisation SNV, through a project supported by Louis Dreyfus Company, which taught them about sustainable cultivation practices and production efficiency, allowing them to save more of their income.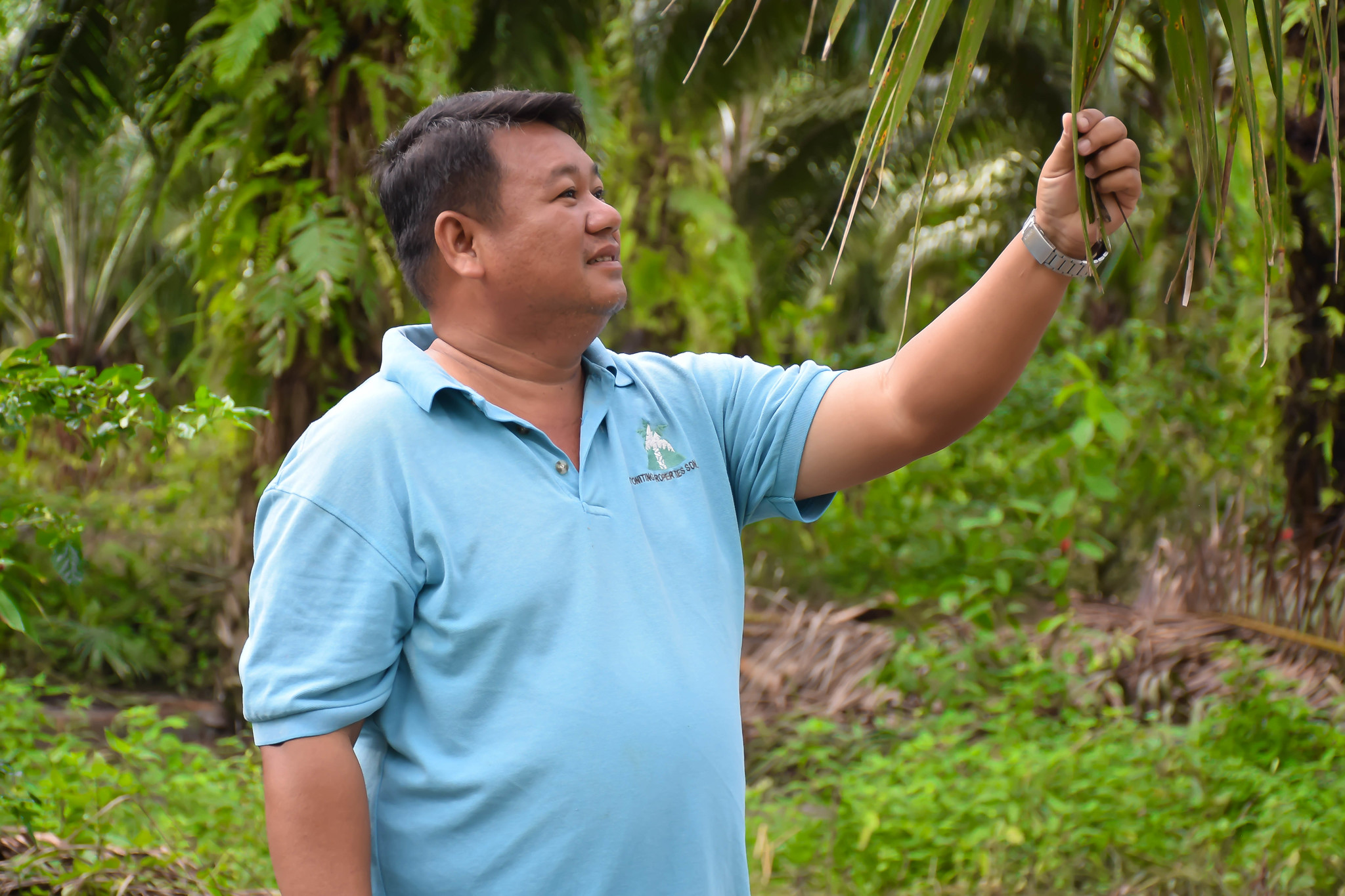 They were swiftly followed by the Ngoyï Gbaayegie Group in Sierra Leone, which includes nearly 5,000 independent smallholders who own a total land area of 8,667 hectares. Their success in achieving certification was made possible with the help of Goldtree Sierra Leone Ltd, which acted as the group manager, as well as training by the RSPO Smallholder Trainer Academy and financial support from the Smallholder Support Fund.
These efforts have helped to bring the total global production of palm oil certified under the Independent Smallholder Standard to more than 1 million tonnes as of August 2021 – a 52% increase compared to last year, despite the pandemic.
In recognition of the difficulties smallholders have faced over these past 18 months, RSPO announced a waiver of its annual memberships fees for independent smallholder groups and is providing a hardship allowance of US$300,000 through the Smallholder Support Fund.
Partnerships have been instrumental to our achievements thus far. We must continue to proactively engage RSPO members and smallholders to create an enabling environment that allows growers of all sizes to find a viable market for sustainably produced palm oil.
Where China fits in
As one of the biggest palm oil consumer markets, China has a catalytic role to play. Higher demand for certified sustainable palm oil will create powerful economic incentives upstream and sustain the momentum towards certification.
Corporates can directly incentivise smallholders by purchasing RSPO Credits via the online trading platform PalmTrace. And consumers can make a difference by supporting these companies. From July 2020 to June 2021, 47 independent smallholder groups raised almost US$3 million through RSPO Credits. Many of the buyers include large multinationals operating in China, such as Unilever, Bayer AG, L'Oréal and Johnson & Johnson. This support not only builds an end-to-end value chain but also generates resources that can be invested in farmers' businesses, benefitting the wider community.
By accelerating the uptake of certified sustainable palm oil, China has an opportunity to transform not only food systems but people's livelihoods too.
Read more of our in-depth reporting on the global palm oil industry