Following China's recent announcement that it would "not build new coal-fired power projects abroad", almost 80 gigawatts (GW) of planned coal power plants backed by China are suddenly dead in the water. President Xi Jinping also pledged to increase support for low-carbon energy overseas. This should encourage recipient countries like Indonesia to seize the opportunity to redesign their power development strategies and investment landscape, accelerating the energy transition away from fossil fuels.
The construction of new coal power plants outside China has collapsed in the past five years. Our earlier research at the Centre for Research on Energy and Clean Air found that since 2017 twice as much coal-fired power capacity linked to China had been shelved or cancelled than constructed in Indonesia. Rather than a lack of interest from China, the cancellations were principally driven by coal's changing optics and economics in recipient countries.
Indonesia has the second largest operating and planned coal-based capacity linked to China, so the implications of China's announcement are unique. The government's 35 GW power procurement programme, initiated in 2014, encouraged generous permitting and power purchase agreements. These ushered in a wave of new coal projects involving Chinese banks and developers, via both financing and engineering, procurement and construction (EPC) agreements. While many of these projects failed to progress or experienced significant delays, around 11 GW of China-backed coal projects proposed under this programme remain.
Approximately 43% of this capacity is now under construction. And of the 6.2 GW of projects in the permitting stage, only 2.5 GW have not yet obtained financial closure. This is unlike the situation in Vietnam, where 10 of the 15 GW of China-backed coal projects are at risk after the announcement, or Bangladesh, where three-quarters of the 7.2 GW of projects still require permits.
China's announcement signifies the last major funder of overseas coal hitting the brakes. Now, Indonesia, which has relied on foreign investment to support its power projects, needs to keep the show on the road without new coal. The large pipeline of coal projects, existing excess capacity, and policies to control pollution, could add challenges that increase the financial and social cost of development. These challenges could cause further delays, allowing projects to be scrapped or renegotiated in favour of zero-carbon technologies.
The tone on coal
The Indonesian government has been under increasing pressure both domestically and internationally to transition from coal in response to the financial woes and lack of transparency at PLN, the state-owned utility, as well as climate change and environmental issues, such as air pollution. Indonesia's ageing, highly polluting coal fleet has negatively affected PLN's financial outlook.
Due to years of preferential coal expansion that has far outpaced actual demand, PLN now contends with underutilised coal assets and ballooning capacity payments. These fixed expenses are paid regardless of whether a coal plant is generating power, and will only increase with more coal in the grid. Last year, IEEFA estimated that capacity payments to Independent Power Producers (IPPs) would be PLN's largest operating expense by 2021.
External pressure to address pollution and climate in the country may further impact decisions around coal power plants. Overseas coal projects by China, Japan and South Korea often lack stringent emission-control technologies. As a result, plants emit pollution at a much higher rate than they would have been allowed to at home. A recent report by the C40 predicted that air pollution from 25 GW of coal plants close to Jakarta would be linked to a cumulative 29,000 deaths in 2020-2030 – the second highest in the world.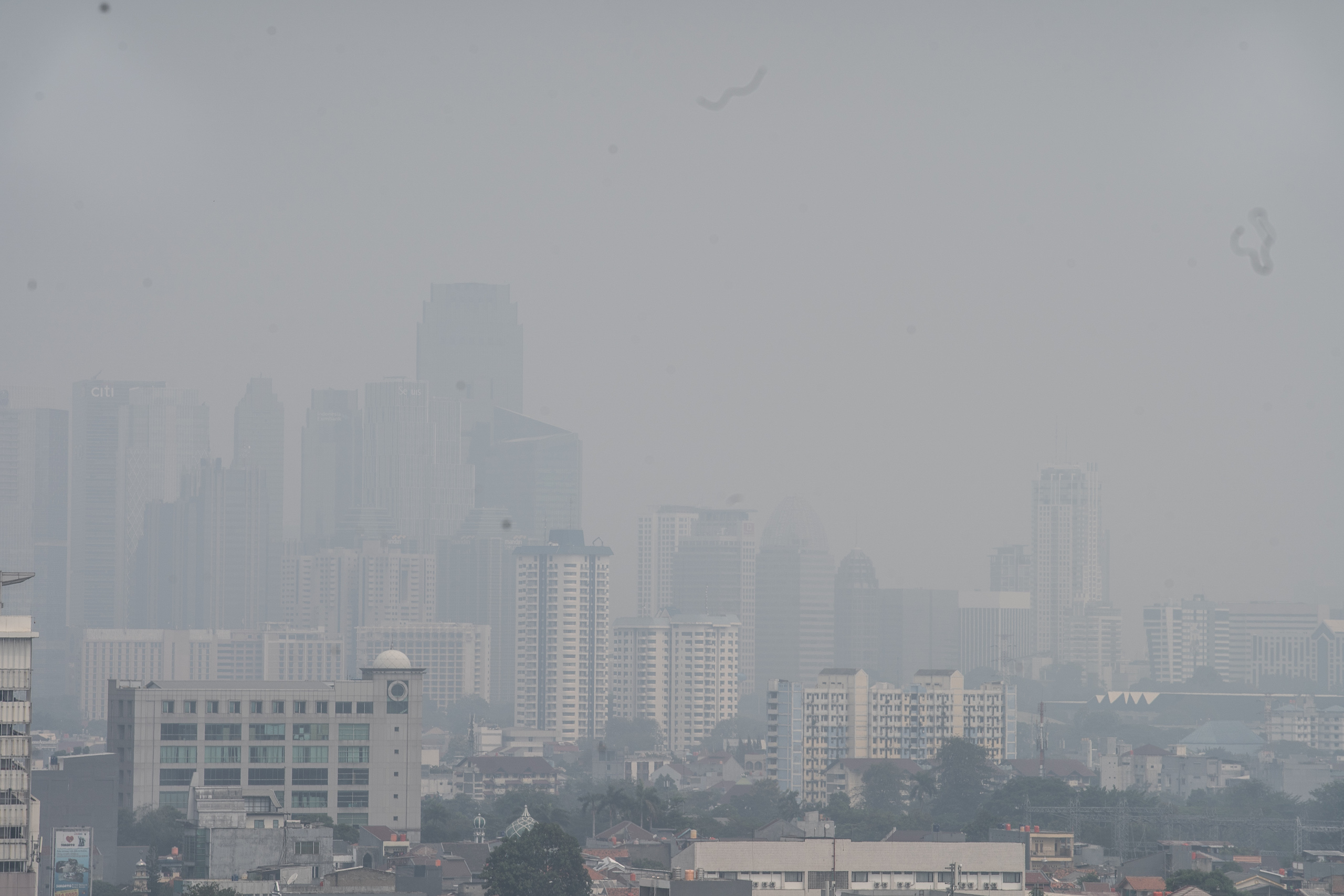 Last month, a landmark citizen lawsuit ruled that the government was failing to adequately address air pollution in Jakarta. The Ministry of Environment and Forestry (MoEF) was ordered to supervise the development of an emission inventory for Jakarta, West Java and Banten. And Jakarta will need to develop an action plan to address pollution. West Java and Banten, the provinces where most of the country's coal plants are located, were not explicitly ordered to control emissions from polluting sources. However, the order could pave the way for tightening controls on polluting sources, especially as the courts recognised the impacts of transboundary pollution. The MoEF revised emissions limits to control emissions of coal plants in 2019, but implementation of the standards has been loose and slow. All of the China-backed coal projects were exempt, despite developers having the know-how to construct such plants, which would be operational until 2050 under a 30-year power purchase agreement. PLN has argued that emission-control technologies would require additional investments for proposed plants, and funding to install in existing ones. Such controls are vital for minimising the health impacts from coal as the country works to transition away from it. Their requirement could allow PLN to renegotiate projects in recognition that global funders have pledged to move away from coal.
The option to trade-in coal
Like most major producing and consuming coal economies, Indonesia will need to justly transition away from a powerful sector that fuelled its economic growth for years. There are serious discussions underway as the MoEF and PLN have both announced carbon neutrality goals by 2060.
Considerable domestic and international investments and capacity building, as well as a better enabling environment and transparency, will be required for this to be met. Indonesia's National Electricity Supply Business Plan (RUPTL) 2021-2030 is expected to be released soon. It suggests the country will need $35 billion in investments to increase the share of renewable energy in its power mix from 13% to 23% by 2025. Under their Belt and Road Initiative, China's solar, wind and hydro investments increased to more than half of its overseas energy investments in 2020. But despite Indonesia being a top recipient under the BRI, none of this financing was made towards wind and solar projects.
There is also a question of what coal projects will be listed as priority projects in the new RUPTL following China's announcement. Indonesia can be proactive in capturing investments that favour its nascent renewable energy sector. Engaging China, Japan, South Korea, the US and Europe on their commitments to increase zero-carbon investments should include renegotiating the remaining planned coal projects in Indonesia. Despite these projects being in later stages of development, their construction will further lock in coal capacity that Indonesia neither needs nor will benefit from. Its new national climate commitment and long-term strategy for low carbon and climate resilience by 2050 are good signs, and should be backed by actions that circumvent any potential delays to their ability to meet ambitious climate targets.