"China's decision to increase its climate ambition and achieve net-zero by 2060 caught almost everyone by surprise," recalls Antxon Olabe, an environmental economist and adviser to Spain's Ministry of Ecological Transition.
However, having followed China's climate geopolitics closely for years, he believes "it was the only smart strategy," adding "the Chinese leadership is very capable and works with long-term horizons".
About this article
This is one in a series of articles co-published by Clean Energy Wire and China Dialogue that explores Chinese investment from the perspective of several European countries. You can find the full series here.
Days before President Xi Jinping's announcement on 22 September, Olabe had published a paper calling for an EU–China accord that would strengthen climate ambition. He suggested that China peak emissions this year (instead of before 2030 as the country has pledged) given the downturn brought about by the coronavirus pandemic.
"To address the climate emergency, China and the EU need each other, as neither side is in a position to solve a problem that is global in its causes and consequences," he wrote.
Spain's energy transition
Both the Spanish private and public sector recognise China's crucial role in facing the global climate challenge and are looking to China to help the country deploy the green technologies it needs to achieve its climate targets.
The objectives of climate action in Spain have been heavily influenced by policymaking at the European Union, said Mario Esteban, a researcher at Royal Elcano Institute, a Madrid-based international affairs think-tank. Translating those EU targets into domestic policy, the government recently approved a long-term decarbonisation strategy that will increase the share of renewable generation in final energy consumption to 97%, by 2050.
Getting there will depend on how the renewable energy market develops in the coming years and experts see China as a key player here. Technological cooperation will be essential given China's role in driving down the costs of low-carbon technologies and producing them at scale.
China provides much of the raw materials that Spain and Europe need to decarbonise
Alicia Valero, Instituto CIRCE
"China provides much of the raw materials that Spain and Europe need to decarbonise," said Alicia Valero, head of the industrial ecology group at Instituto CIRCE. She warns that China controls the production of rare-earth elements, which are needed for the development of wind power, among other green technologies, and that it is also the leading producer of graphite by some distance.
This fact, Valero argued, stresses the extent to which Spain's ecological transition relies on China, something that she describes as "very worrying" given the restrictions China placed on exports of rare earth elements a decade ago. As a solution she proposes urban mining. But for that, she warns, Spain will need to invest in developing the technology for recycling its electronic waste.
Others feel more optimistic and focus on the positive impact that China's green-tech investment has had in Spain. In August this year, China's state-owned energy giant Three Gorges acquired 13 solar farms in Spain from Madrid-based energy firm X-Elio in a deal for an undisclosed sum. The photovoltaic plants, built between 2019 and 2020, have a total capacity of over 500 MW.
"China's renewable energy investment has lifted the country to an undisputed number one position [in the sector] worldwide, and has made it possible for solar photovoltaics in Spain to be so cheap that it is finally competitive, reaching so-called 'grid parity' without being subsidised," said Jacobo Sanz, who works as branch manager in Spain for Solis, a Chinese manufacturer of solar power inverters.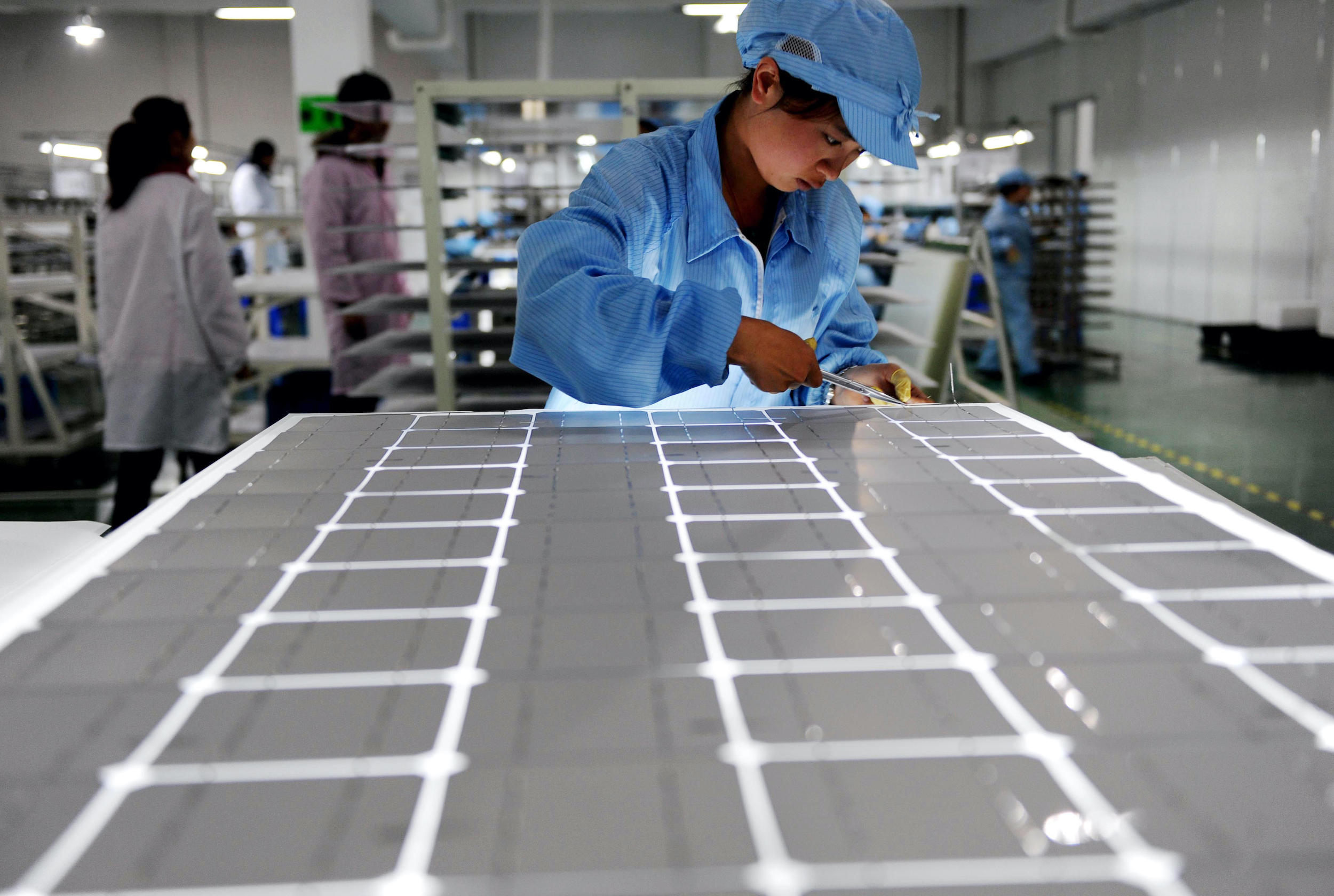 In terms of investments into renewable power capacity (excluding large hydro) in 2019, China "kept the lead" with US$91.2 billion, followed by Europe with $61.2billion, according to the latest PV status report led by the European Commission.
Unión Fotovoltaica Española (UNEF), the Spanish photovoltaic sector association, agrees that China has played a "key role" in driving down solar PV production costs in Spain, where the cost of an entire photovoltaic installation is now 95% cheaper than a decade ago, according to UNEF data. The association's executive director, José Donoso, said that most photovoltaic modules used in Spain come from China.
Boosting electric mobility
Another issue concerning Spanish policymakers is the electrification of transport. Compared to its neighbouring countries, Spain has fallen behind in this race, with results far below the EU average in terms of building charging infrastructure and growing the market for electric vehicles.
In January, Spain and China signed an agreement to boost electric mobility that envisions a new hub to collectively develop the technologies.
US$3.57 billion
the value of venture capital and private equity investments in China's cleantech sector in 2018
Carlos Quintana, delegate in China to Spain's Center for the Development of Industrial Technology (CDTI), believes "a period of quite good growth is beginning", referring to a new phase in technological cooperation between the two countries that started when President Xi visited Madrid at the end of 2018.
Green technologies have taken on special relevance in this phase, he said. CDTI's programme for uniting Spanish and Chinese companies, known as Chineka, supports initiatives related to the green transition. "There are many projects that have to do with new materials, like graphene, which are critical to producing not only electric cars but lighter ones that will pollute less, as well as lighter wind turbines that will be more efficient," he said.
In 2018, the value of venture capital and private equity investments in China's cleantech sector amounted to around US$3.57 billion, but such investment is not always perceived as a complete ecological shift in Chinese politics. Marola Padin, an analyst at the Observatory of Chinese Policy, points out some of China's remaining contradictions when it comes to its climate agenda. "In the Paris Agreement context, China positions itself as a leader in promoting renewable energy, and in the transition from a polluting heavy industry [economy] to a modern 21st-century one," she said.
She sees an intention from the Chinese government to prioritise the green economy in the post-Covid era. But in China's northern rural areas, she remarked, "the coal plants are seen at street level".
Mario Esteban, from the Royal Elcano Institute, suggested that, while at the domestic level it does seem that China is aligning its plans with more ambitious climate policies, "its investments abroad are still far from being climate-friendly." In this sense, he said, "Spain will be willing to collaborate with China to the extent that China reinforces its climate ambition."
With expectations on climate action by the US higher given Biden's election win, researchers and businesspeople in Spain hope for a return to multilateralism that will benefit climate diplomacy between the EU and China and lead to more ambitious climate policies.
Margaret Chen, founder of China Club Spain (an association of Chinese enterprises in Spain), is confident the new US government will release some of the tension that has built up in the US–China relationship during the past four years, which could set the scene for better investment opportunities in the green economy worldwide.
Against this backdrop, "China should invest in Spain even more than it already does," she said.
The illustration used at the top of this article can be republished along with the text, but not independently of it. Credit information should be retained.