Over the years, married couple Edi Suriana and Masitah have grown accustomed to the great smokestacks that emit a constant plume of thick smog a few hundred metres from their home.
The stacks belong to the Suralaya coal plant on the westernmost edge of the Indonesian island of Java. "We're used to seeing it there," says Suriana. "But the impacts it's had have made us realise that coal-fired power plants can never be good for us. And there's no way we can get used to the smell of burning coal."
In mid-2019, their young daughter Aqiva Nayla started having difficulty breathing at night and developed what Suriana describes as a "deep and heavy" cough. After a hospital check-up, she was diagnosed with tuberculosis (TB) and put on a six-month course of antibiotics.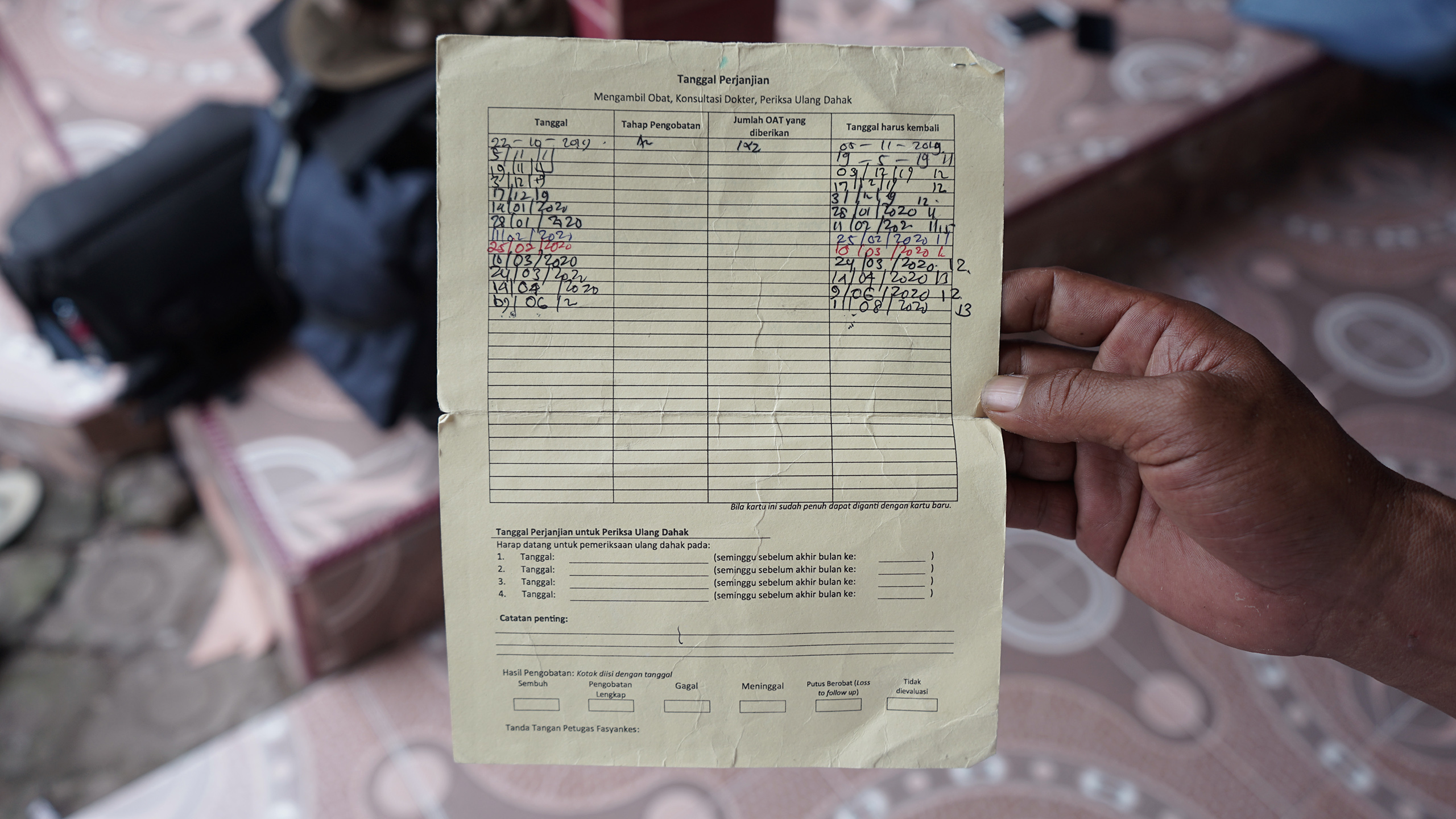 Research has linked poor air quality to a higher risk of TB. A 2019 study found a "strong relationship" between the incidence of TB and exposure to ambient air pollutants such as carbon monoxide and nitrogen oxides, common emissions from coal combustion.
"My daughter had to take those red pills every day for six months," says Masitah. "I can't think of any other cause than the pollution from the smokestacks. It will kill us sooner or later."
Suralaya's expansion
The 4-gigawatt Suralaya coal plant provides energy to Indonesia's most populous island. It started operating in 1984 and has been expanded in stages since then. The most recent expansion to add an eighth unit was completed in 2011. The unit is the plant's biggest, generating 625 megawatts of power, and was built by a consortium of three Chinese corporations and an Indonesian construction company at a cost of US$280 million, with most of the money coming from China. It was the first time China had exported coal-fired power technology above 600 megawatts.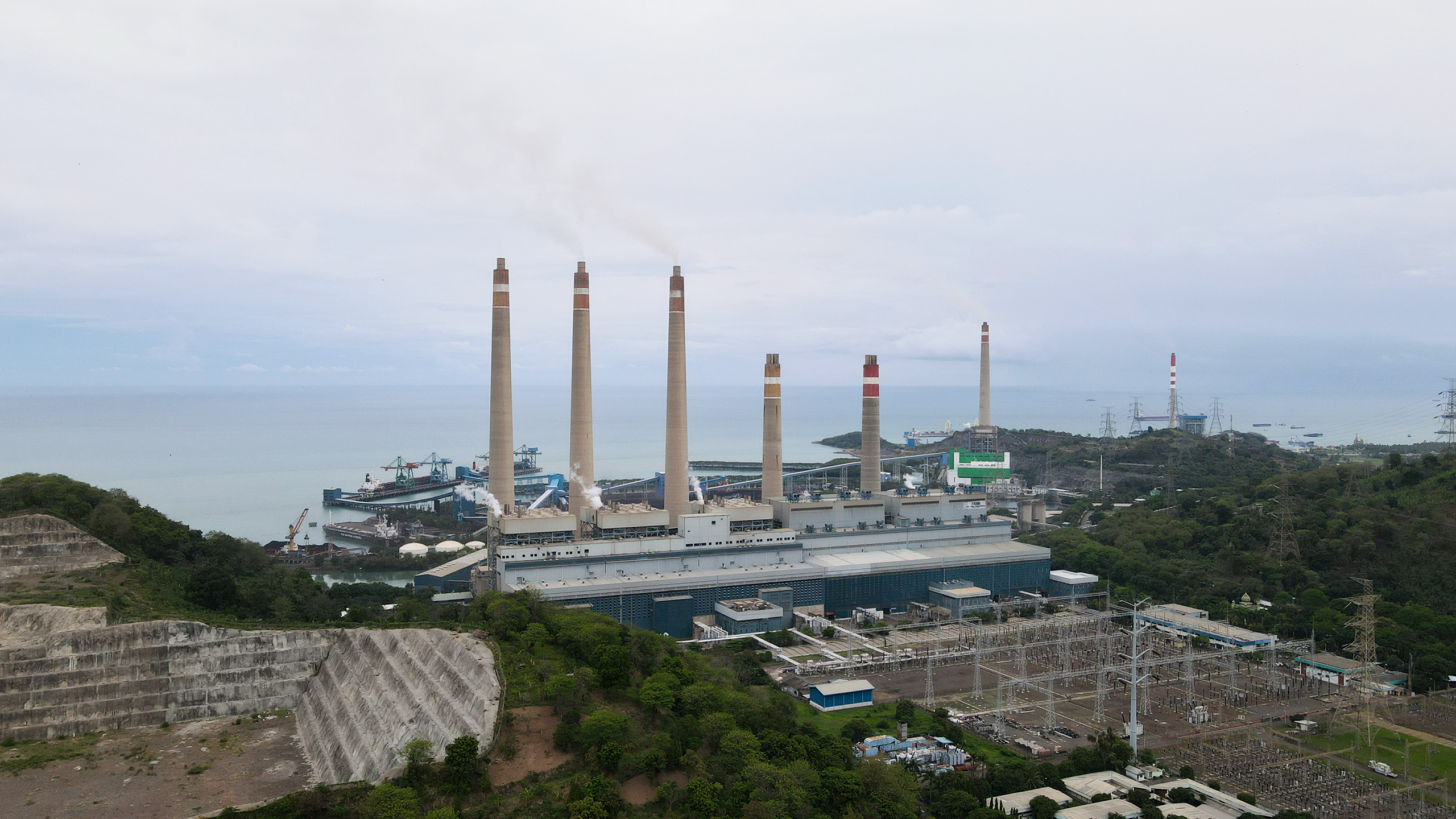 In late 2016, Suriana and his fellow villagers heard rumours that the coal plant's capacity would be increased to 6 gigawatts, making it the largest coal-fired power plant in Southeast Asia and the fourth largest in the world.
In March 2017, a joint venture called PT Indo Raya Tenaga was set up to handle the project by PT Indonesia Power – a subsidiary of PT Perusahaan Listrik Negara (PLN), Indonesia's state electricity distributor and leading power generator – and private coal mining giant PT Barito Pacific. The Korea Electric Power Corporation (Kepco) later joined as a partner.
Rumours about the new units were confirmed in the middle of 2017, when land acquisitions started.
"We knew nothing at first," remembers Suriana. "But we soon realised they were building another power plant when they started to demolish houses and level the hills."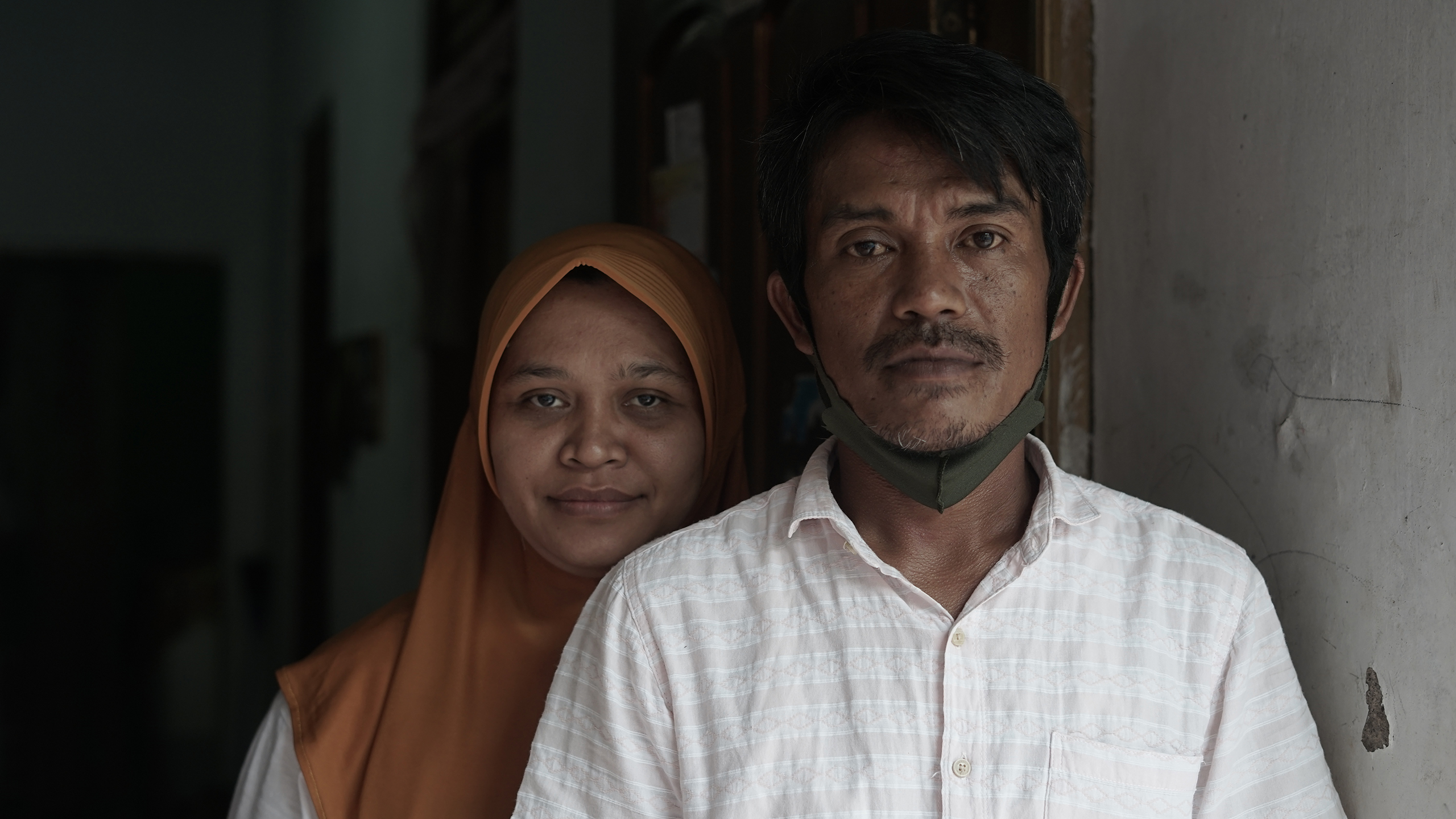 Having lived next to the Suralaya power plant for decades, many residents felt there was no point protesting its expansion. But others, including Suriana and Masitah, decided it was worth the effort.
In early 2020, Suriana joined dozens of other residents to set up the People's Forum for the Environment (Formapel). The group has staged protests calling on the government to halt the plant's expansion. They are concerned about the long-term impacts of the new units. So far, the explosives used to level the land before construction has created noise and dust pollution.
They're not against development, explains Suriana. What they want is for the government to ensure Suralaya's expansion won't affect their environment or livelihoods.
No place left to fish
Suriana is an artisanal fisherman and doesn't own a boat. He uses nets to catch small fish in shallow waters near the beach. But catches have dwindled over the past few years, and he can no longer make a living from fishing.
"The fish have gone due to the building of so much infrastructure," he explains. "Fishermen with boats have suffered too because they have to go further to find fish, making the cost of operating their boats unbearable."
Suriana says there are now fewer than 50 fishermen left in his village.
The province of Banten, where Suriana and his family live, is highly industrialised. As of the end of 2019, it was home to 19 coal-fired power plants, more than any other province in Indonesia. The plants line the coast, using the seawater for cooling.
According to Yuyun Indradi, executive director of environmental organisation Trend Asia, the Banten coastline was once rich in mangrove forests and biodiversity. The construction of the power plants and supporting infrastructure such as ports, loading docks and waste-treatment facilities, and the pollution from their operation, has destroyed most of these ecosystems, along with the livelihoods of local people that relied on them.
"Most of the mangroves are now gone," says Indradi. "And of course, that means incalculable damage to society and the environment. Banten is prone to natural disasters, such as rising sea levels and tsunamis, as there's no natural barrier to protect the land."
The contractors working on Suralaya's extension claim the new units will employ efficient ultra-supercritical technology to lower emissions. But Indradi argues they will still have an impact on the environment. Emissions are slightly lower with this technology, but they're not controlled in any other way, he says. "There's nothing clean when it comes to coal."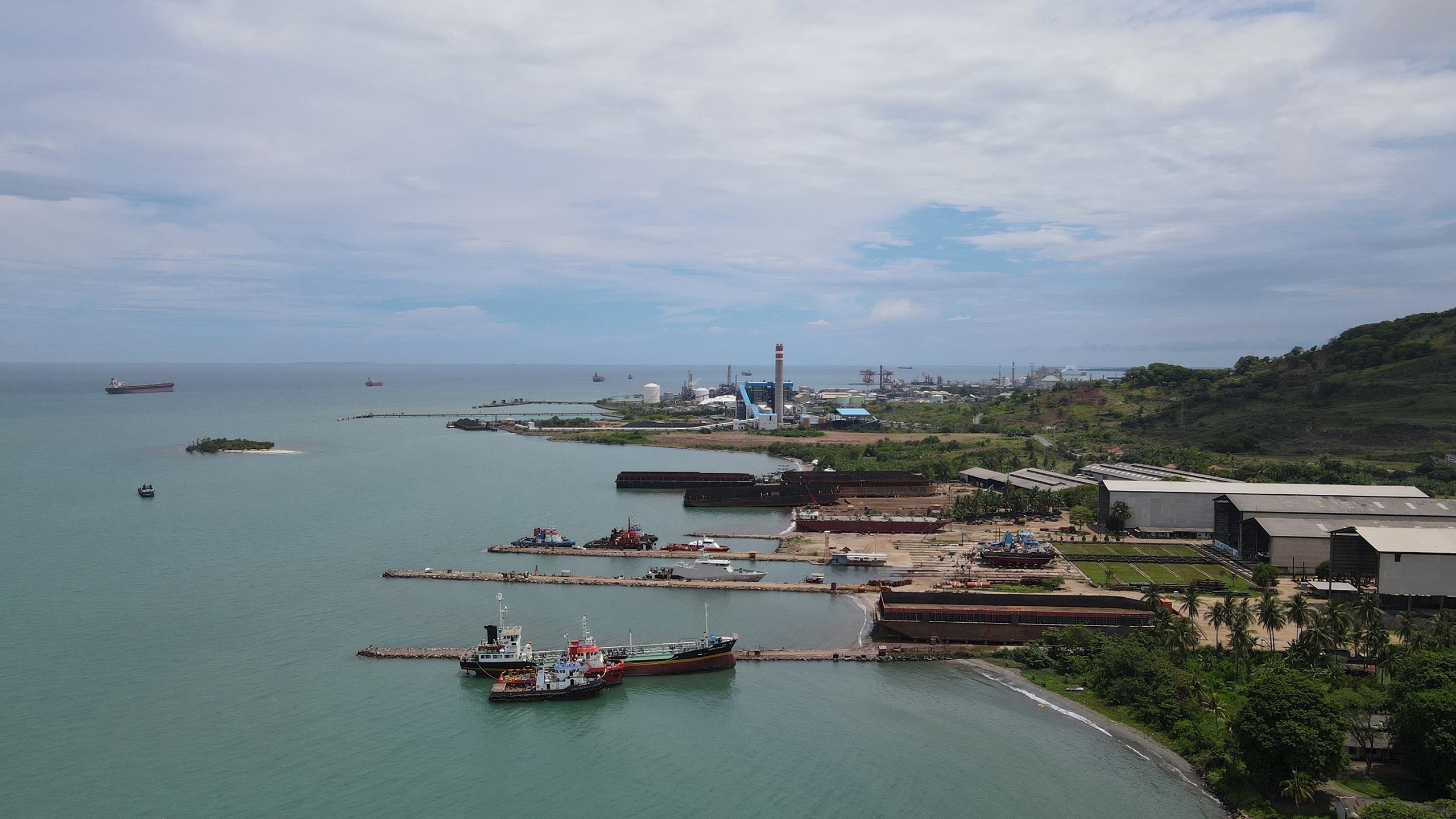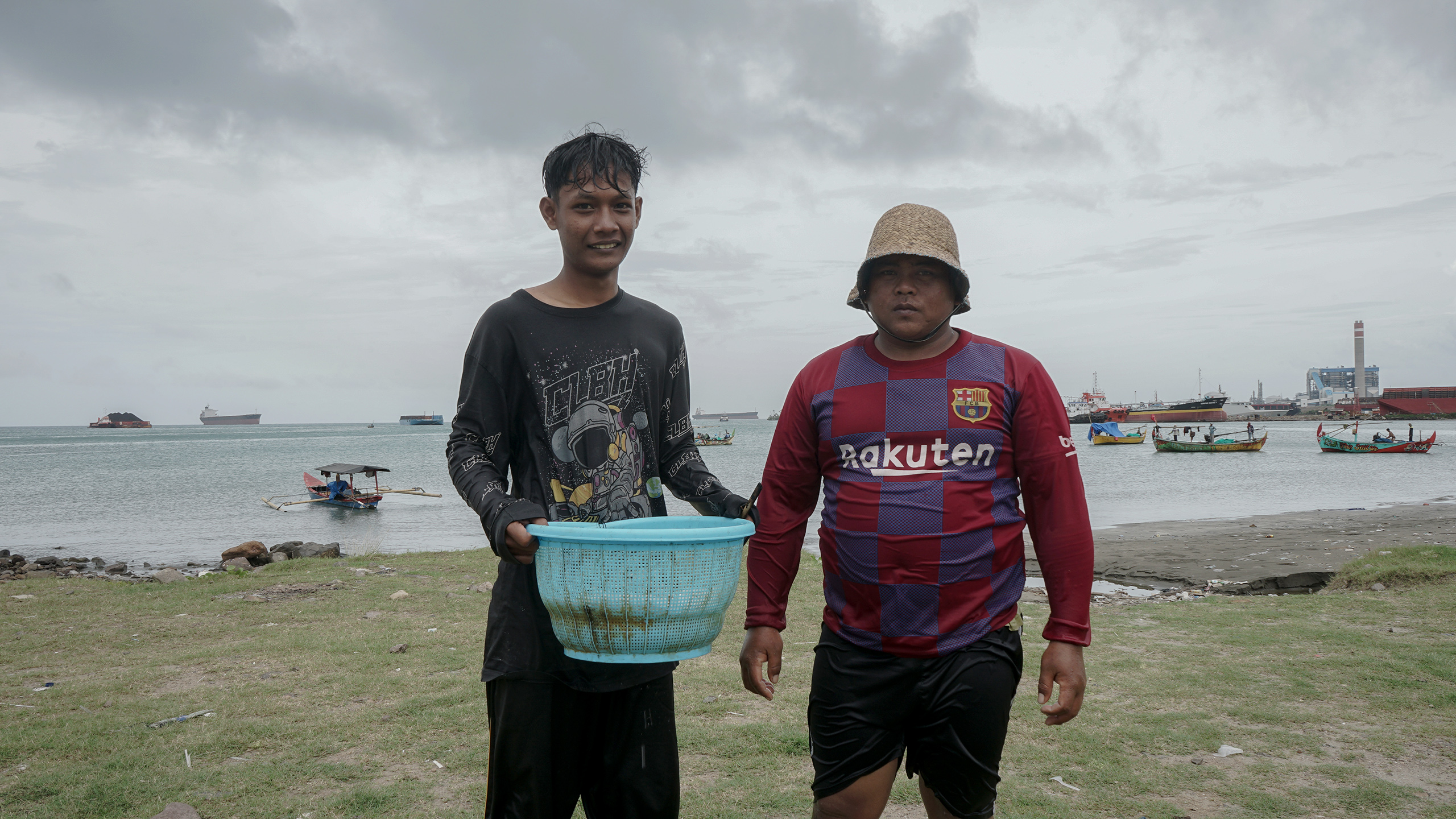 Legal battles
Suralaya's expansion is expected to cost US$3.2 billion and is being financed by international and Indonesian lenders, including several South Korean banks, and the Bank of China. No figures have been made public on how much each lender is putting in.
As well as local protests, the project has also attracted high-level legal opposition.
In August 2019, three Banten residents together with Trend Asia and South Korea's Solutions for Our Climate filed a lawsuit in South Korea, accusing Kepco and the South Korean banks of failing to consider the long-term impacts of the new coal plant units. The lawsuit was dismissed due to lack of evidence.
In November last year, the Indonesian Forum for the Environment (Walhi) filed another lawsuit against the project, this time at a local administrative court in Banten. Walhi lawyer Ronald Siahaan says they brought the lawsuit because the project "fails to comply with environmental standards and regulations". The environmental permits issued in 2017 at both the national and the provincial level allowing the project to go ahead were "not based on science or facts", he argues. "They completely disregarded all the negative impacts."
But Walhi has since been forced to withdraw this lawsuit because the Banten authorities have changed the content of their environmental permit. None of the permits have been made publicly available, however, limiting the action Walhi can take. Their argument could only refer to the project's environmental impact assessment (EIA), upon which basis the permits were issued.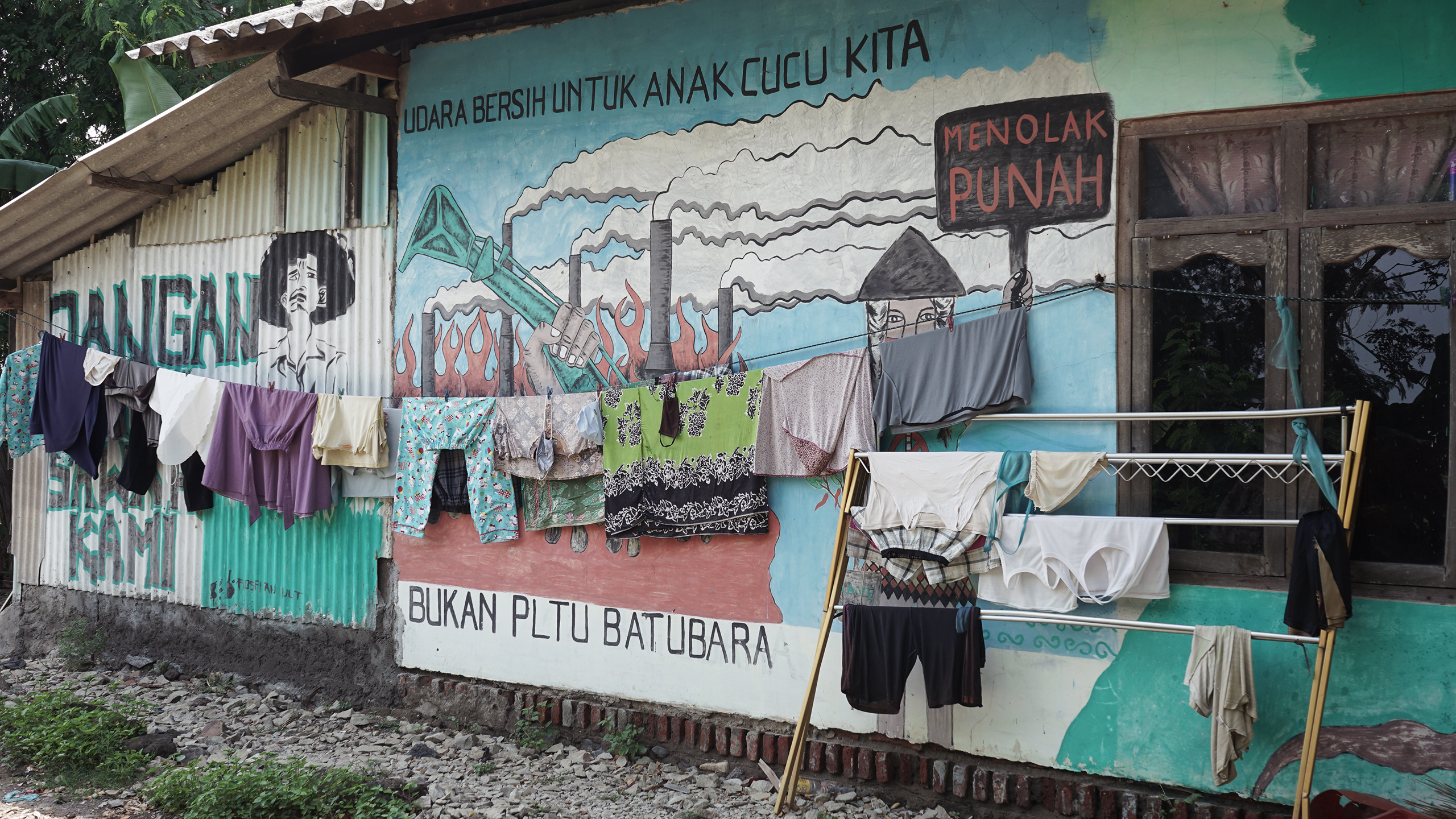 According to the EIA, seen by China Dialogue, Suralaya's two new units are predicted to emit 19,354 kg of sulphur dioxide (SO2) and 12,960 kg of nitrogen dioxide (NO2) per day, bringing the plant's daily totals to 87,350 kg and 58,363 kg respectively. They are also predicted to emit almost 17 million tonnes of carbon dioxide (C02) per year. To absorb this pollution, according to the EIA, the project should provide more than 1.8 million hectares of green space. But only 34 hectares will be put aside for this purpose, the document states.
These figures mean the plant is unlikely to meet air quality standards set by the Indonesian Ministry of Environment, which mandate emissions of SO2 and NO2 from coal-fired power plants should not exceed 200 milligrams per cubic metre of air (mg/Nm3) – double the figure required by most countries – while particulate matter 2.5 should not exceed 50 mg/Nm3.
There is, however, no way of measuring air quality around Suralaya, nor indeed anywhere in the province. Staff from the power plant have placed a device they claim measures air quality on a nearby hill. But a visit to the hill revealed it to be a barrel of water and a sheet of cloth – local residents call it a PR stunt.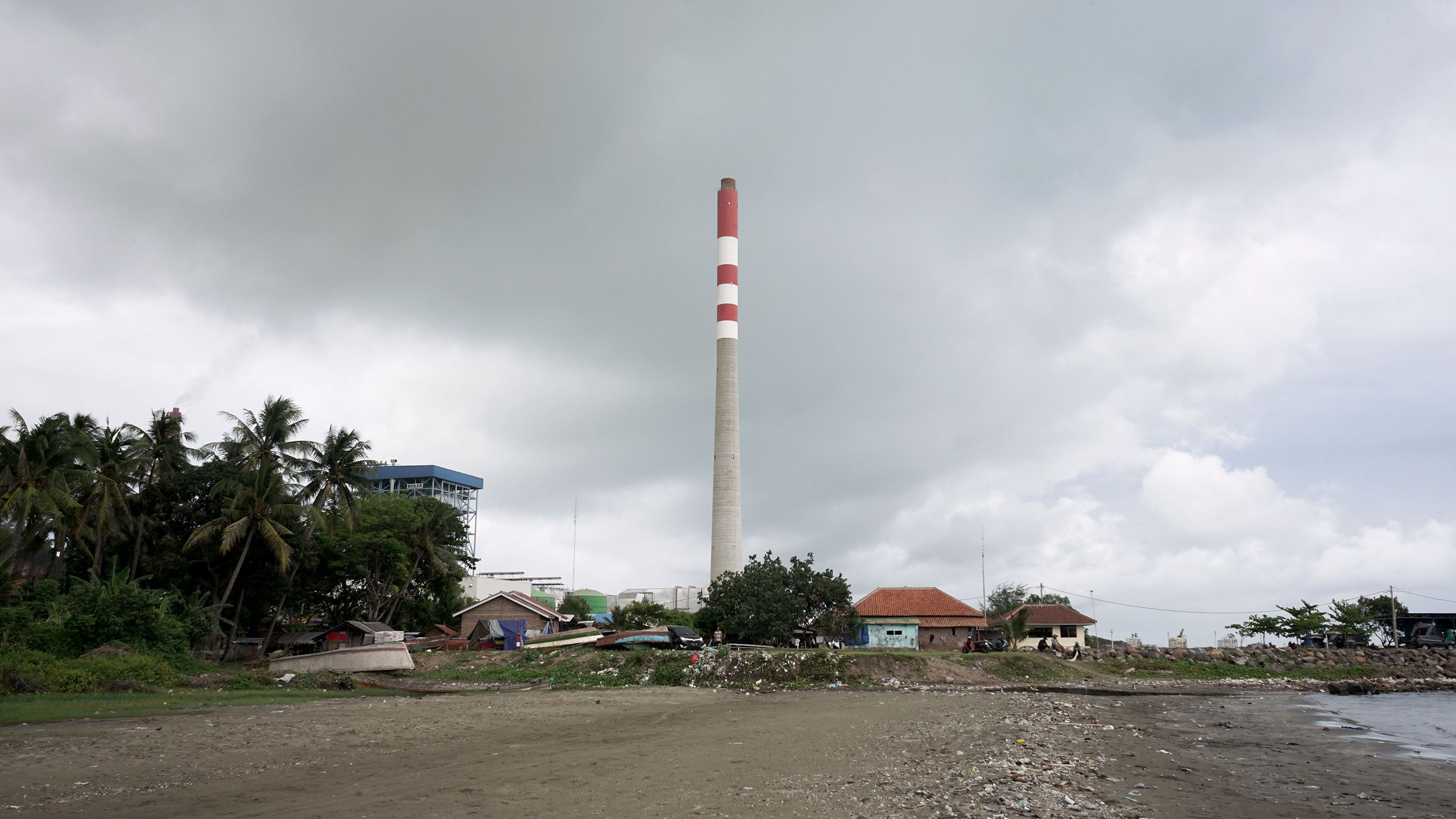 The emissions from Suralaya's new units will make a bad situation worse. Air pollution in Banten has made the province one of the worst in Indonesia when it comes to respiratory health – a 2018 Ministry of Health report on the prevalence of acute respiratory infections ranked it fourth highest in the country, and between 2018 and May 2020, the local health agency for the city nearest Suralaya recorded 118,184 cases.
But it's not just the local area that's being impacted. A 2017 study by Greenpeace, conducted using meteorological and air quality modelling, found that pollution from Banten can spread 100km and as far as the Greater Jakarta area, where it could cause more than 10,000 premature deaths each year.
Bendable laws
Banten is not the only province in Indonesia battered by coal controversies. Over the past decade, there have been several legal battles in West Java between residents and developers looking to expand or construct coal-fired plants. Residents have yet to win a case. For Lasma Natalia, executive director of the West Java Legal Aid Foundation, this is because Indonesian laws are weak and can be bent to suit the will of corporations.
Natalia claims that the construction of most coal-fired power plants across the island of Java has violated environmental and spatial planning laws. But regional governments just revise the regulations "so that the projects can run smoothly and evade legal challenges", she says.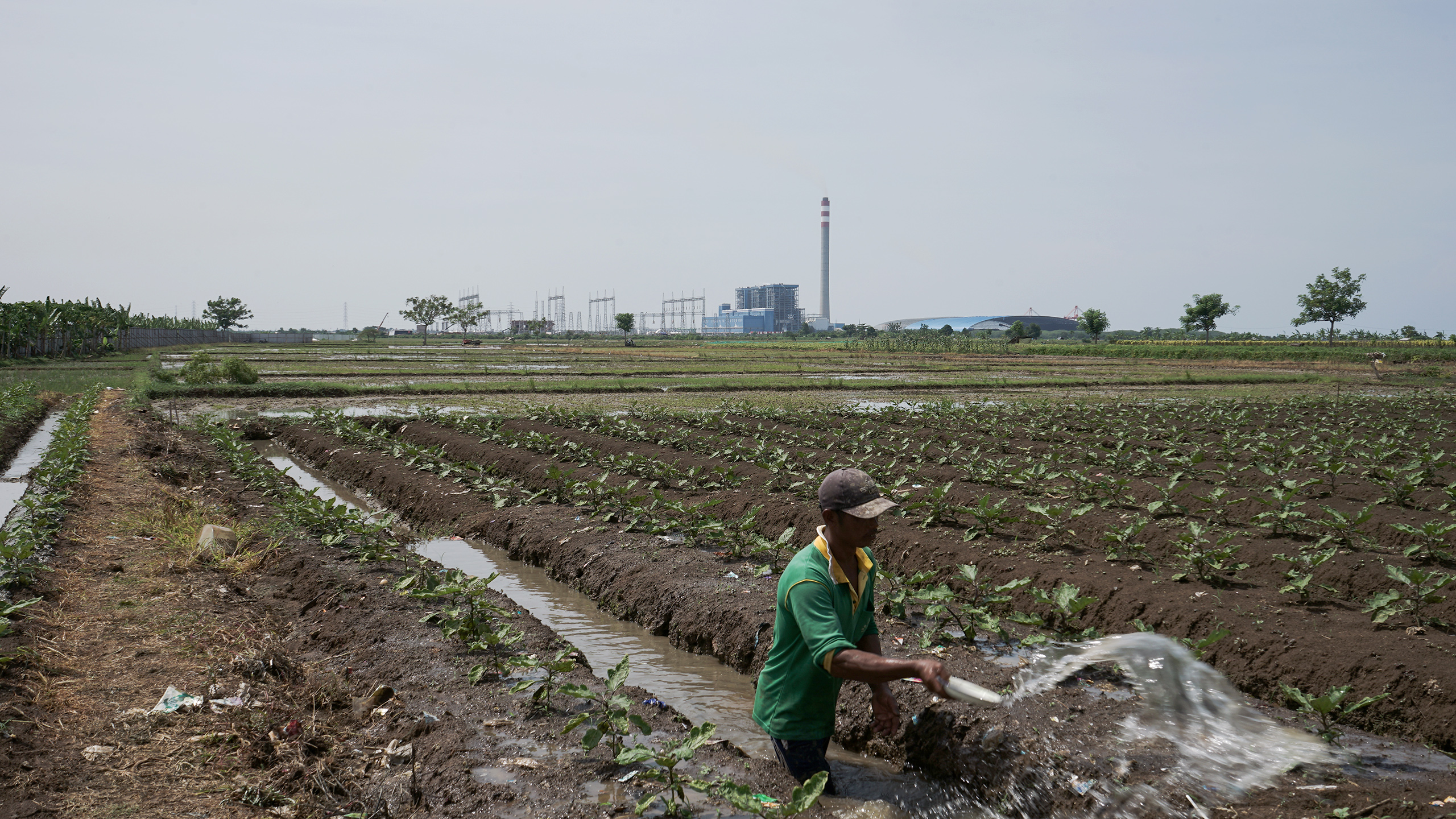 In 2016, Natalia represented a group of local people fighting the planned construction of the 2-gigawatt Indramayu II coal-fired power plant, just 150 metres from the village of Mekarsari on West Java's northern coast. The project is being led by state-owned electricity company PLN and the Japan International Cooperation Agency (JICA).
Less than a kilometre away from this new plant is Indramayu I, a 990-megawatt coal-fired power station that started operating in 2011. Led by PLN, construction was undertaken by the China National Machinery Industry Corporation, the China National Electric Equipment Corporation and Indonesian company PT Penta Adi Samudera. The project cost about US$700 million and was financed by the China Construction Bank and a consortium of Indonesian banks.
In the village next to Indramayu I, 45-year-old shrimp farmer Sarjani recalls how residents were left in the dark when construction began. "At that time, we knew nothing about coal-fired power plants," he says. "We didn't know the impacts. No-one educated us."
Since then, Sarjani and his fellow villagers have witnessed the power plant destroy their livelihoods. The area once took pride in its shallots and shrimps. But shrimp can now no longer be farmed along the coast, and shallot harvests are suffering.
In 2015, in response to news of the second power plant, Sarjani and residents from three local districts established Jatayu (the Indramayu Coal Smoke Free Network). The aim of the group is to educate people about coal-fired power stations and advocate against the construction of Indramayu II.
"Isn't just one coal power plant enough?" asks Sarjani. "Why do we need two when us residents don't even get our electricity from these plants?"
The EIAs for both Indramayu I and Indramayu II, seen by China Dialogue, are flimsy. They fail to address air and water quality from the plants or the impact of pollution on crops and human health. Both projects also violate West Java's spatial planning regulations due to their proximity to residential areas.
In December 2017, the West Java Administrative Court ruled that the Indramayu II environmental permit issued by the Indramayu regional government was invalid and ordered it be revoked.
In response, PLN lodged an appeal with the West Java High Court, which overturned the administrative court's ruling. The high court's decision was later upheld by the Supreme Court in Jakarta.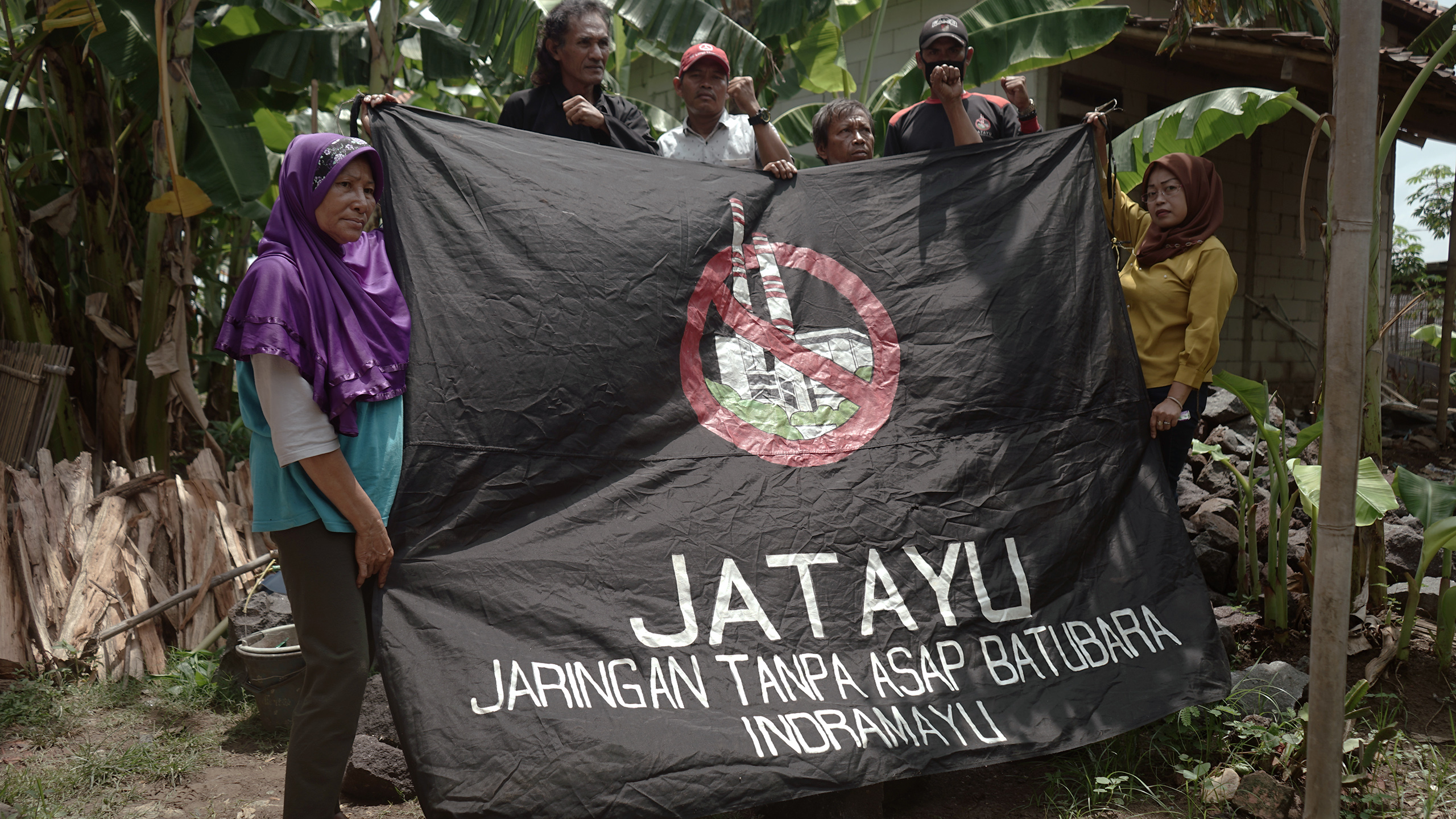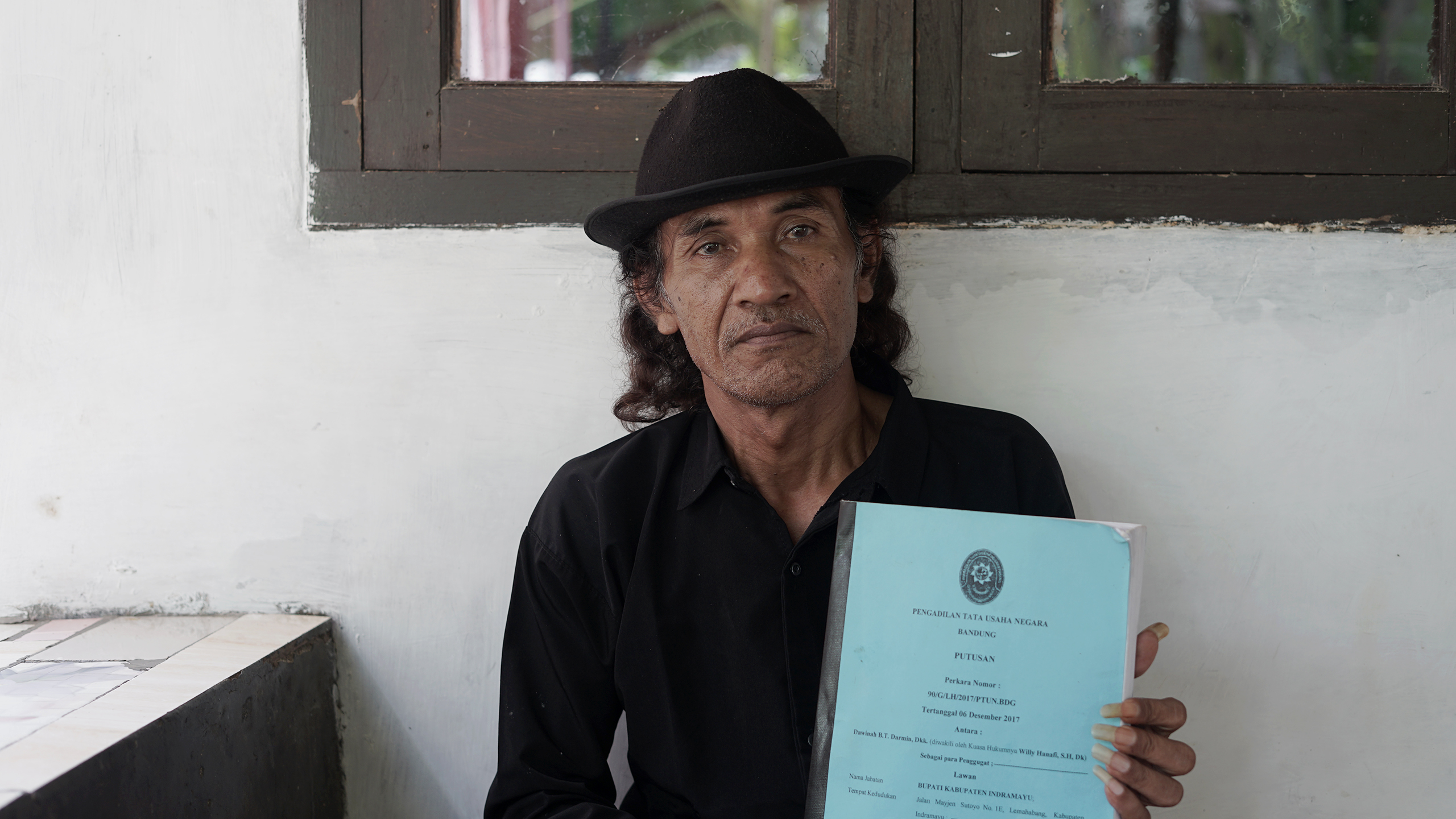 Despite these defeats, Mekarsari village elder Sudomo says residents will not stop. In 2019, representations from Mekarsari met with JICA officials to ask them to withdraw their funding from the project, but to no avail.
"We've met with various officials, including the State Palace, the National Commission on Human Rights and the Corruption Eradication Commission, but so far we've had no positive responses. But we will not be giving up," says Sudomo. "Never."
While supportive of Mekarsari's struggle, Natalia knows how much has to change to stop Indramayu II from going ahead. "No matter how hard we fight, if political systems remain in favour of corporations, all the things we're doing are for nothing," she says.
Foreign debt
Back in Banten, despite what was then an ongoing lawsuit and local protests against the expansion of the Suralaya coal-fired power plant, PT Indo Raya Tenaga received its first disbursement of funds late last year, according to internal documents seen by China Dialogue.
This went against the "conditions precedent" set out in contracts with lenders that makes it clear no funds should be released if the project is involved in a lawsuit, says Binbin Mariana, a finance analyst with environmental organisation Market Forces, which tracks corporate funds. "They should not have disbursed funds until all conditions had been met," says Mariana. "This clearly shows that the banks have failed to address concerns."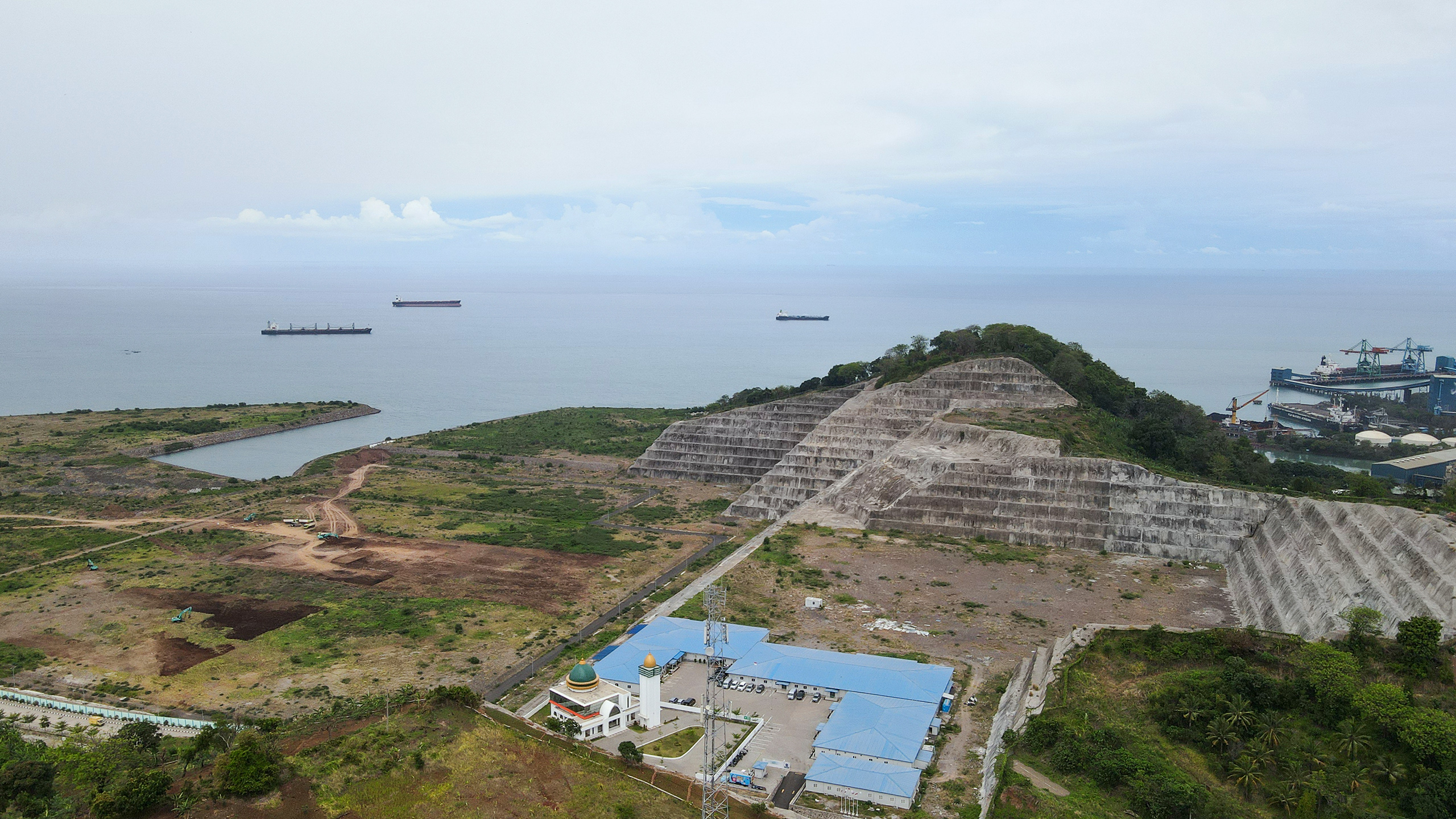 Market Forces has analysed 21 Indonesian coal-fired power plant deals made between 2010 and 2017. Together, they would generate 13.1 gigawatts of power.
The funding required for these projects totals US$17.1 billion. About 95% of this money has been lent by foreign banks, mainly Japanese, Chinese and Singaporean. Japanese and Chinese companies hold a 51% stake in the projects, with 39% owned by Indonesia.
Environmentalists have questioned the need for the new power plants, especially on Java, where electricity supply significantly exceeds demand.
The push for new power plants comes in part from President Joko Widodo, who announced an ambitious plan when he took power in 2014 to increase the installed capacity of the Java-Bali grid to 35 gigawatts.
But the growth in electricity consumption in the Java-Bali region has increased by an average of just 4.3% per year for the past three years, according to PLN records, far below the government's projected growth of 7.2%.
"Indonesians are paying for electricity they don't even use," says Trend Asia's Yuyun Indradi. The 35-gigawatt goal is unnecessary and "will only harm the economy, because it's funded by debt," he warns.
So why is the Indonesian government building more coal-fired power?
The answer lies in the country's coal mines.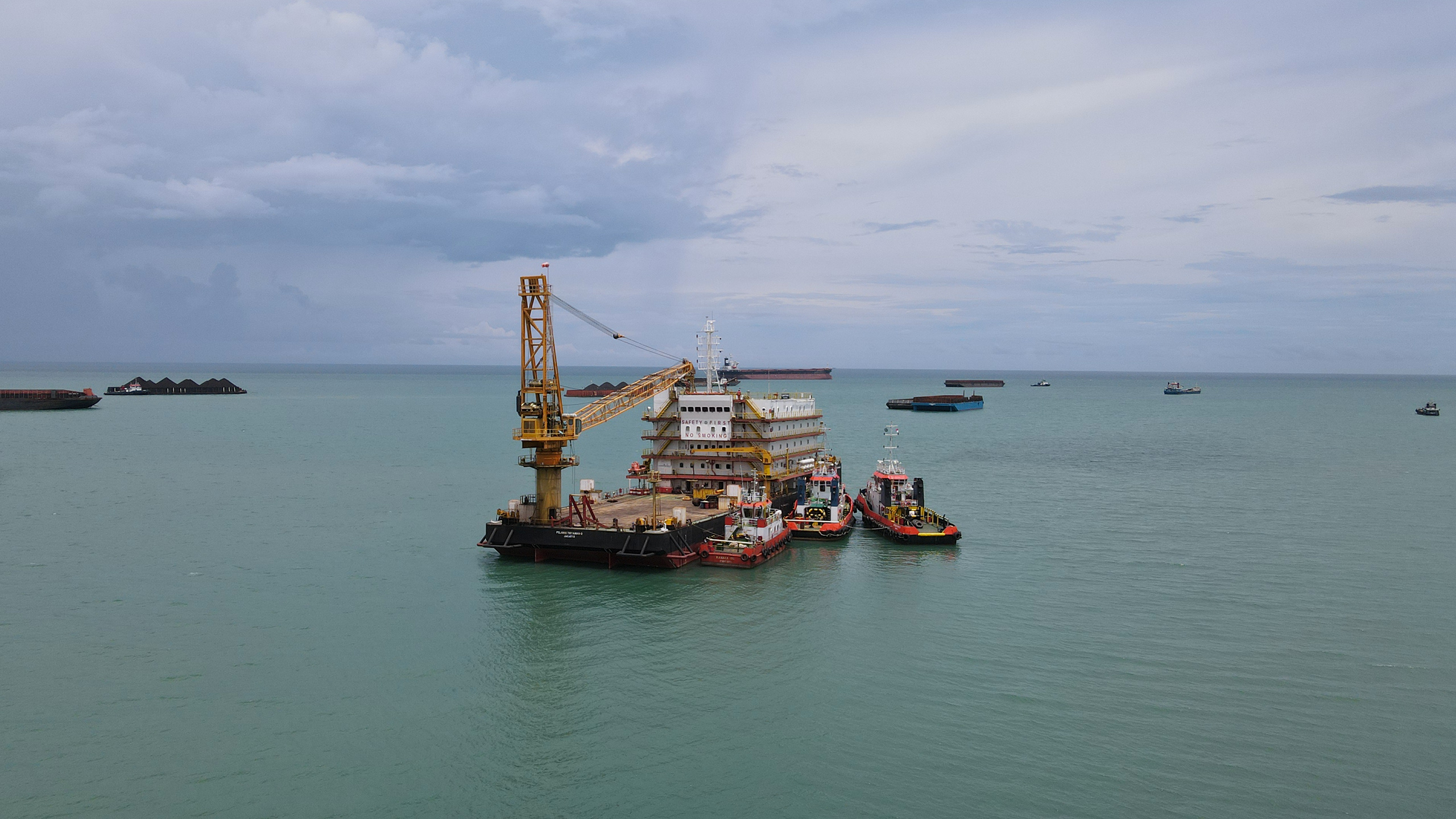 Indonesia is one of the world's leading producers of coal – the sector has seen rapid growth since the 1990s, reaching an output of 616 million tonnes in 2019, according to the International Energy Agency (IEA).
Much of this coal is exported – nearly 74% in 2019 based on IEA figures – mainly to India, China and South Korea. Just like production, the growth in exports has been rapid, and Indonesia is now the world's top exporter. But with the rise of renewable energy and increasing commitments to reduce greenhouse gas emissions, especially in China and South Korea, the future for exports looks uncertain.
Given the changing international situation, Mariana of Market Forces believes the Indonesian government may be pushing the construction of coal-fired power plants to boost the domestic market for the fuel and thus "absorb coal production".
"How many power plants do we need until our land and our lungs are completely destroyed?" asks Suriana.