Seemingly never-ending legal and environmental wrangles over two China-backed dams in southern Argentina have failed to deter new president Alberto Fernández from pressing ahead with the project, which is key to unlocking more Chinese finance.
In 2007, then-President Cristina Fernández de Kirchner, who today is back in power as vice president, relaunched the Condor Cliff and La Barrancosa dams in Santa Cruz province, which were first conceived in the 1950s. Progress in the past 13 years, however, has been very slow.
The latest iteration of the project, which would be 85% financed by China Development Bank, is not just an investment agreement. It is a linchpin of China–Argentina cooperation since the contract includes a "cross-compliance clause" that deems its construction a prerequisite for the advance of other Chinese-financed projects in the country.
Today, Argentina is facing a new economic crisis and Fernández hopes to develop a closer alliance with China that will bolster currency reserves and give new impetus to infrastructure building.
"This is the most important infrastructure construction work in Argentina," Vice President Fernández de Kirchner said on a visit to mark the relaunch of the dams in January.
"During the previous government, the works were paralysed. Abandonment and neglect characterised that stage."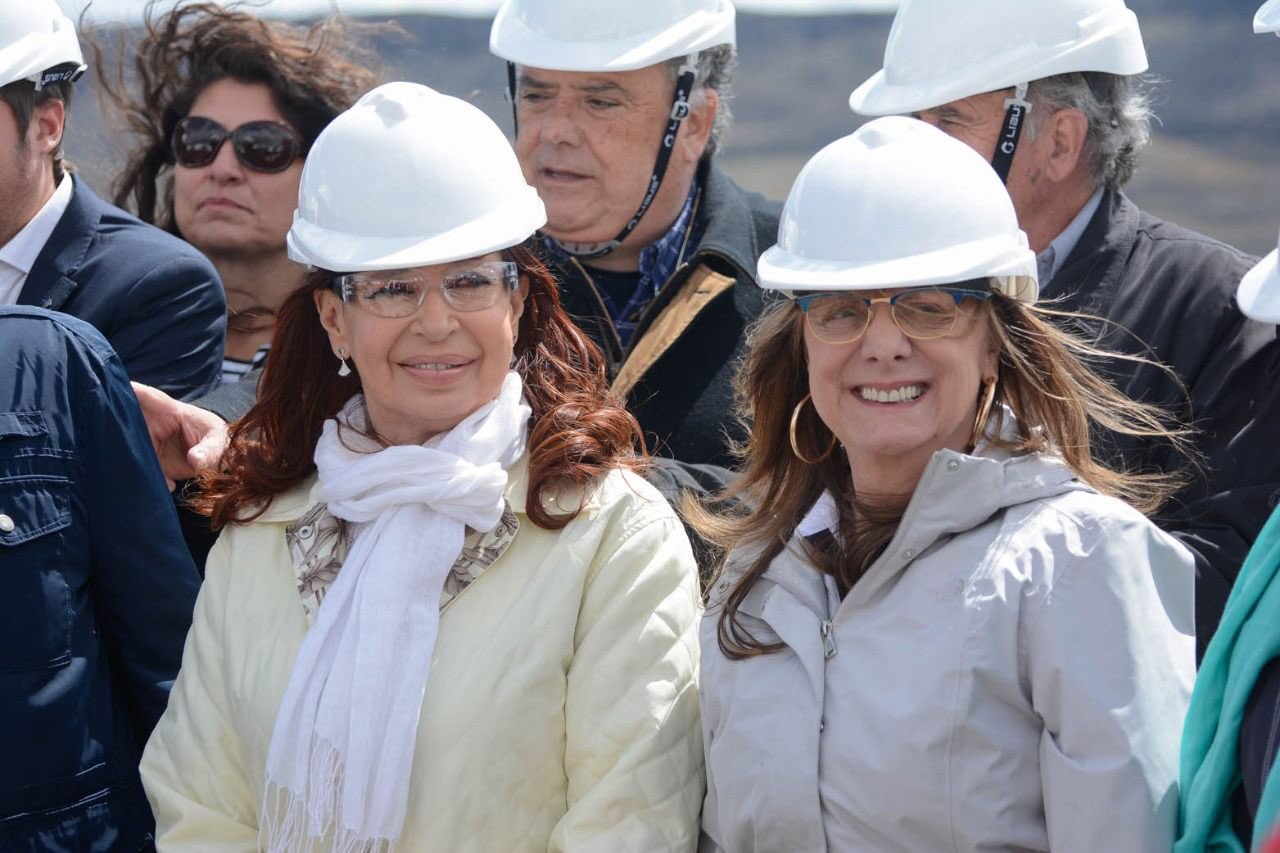 Patagonia dams: advances and setbacks
A consortium of Chinese majority partner Gezhouba Group Corporation and Argentine companies Electroenginiería and Hidrocuyo is in charge of delivering the dams. The government says the project will boost hydroelectric generation in Argentina by 15% and power more than 600,000 homes.
"We have great faith in this project," said Ernesto Fernández Taboada, executive director of the China–Argentina Chamber of Commerce. "The financing is secured from Chinese banks but some adjustments have to be made. These are two dams on the same river that take full advantage of its flow. It will be good for the province and the whole country," he added.
800
or fewer Hooded grebes, which are native to Argentine Patagonia, are thought to remain
Back in 2016, Argentina's Supreme Court had suspended work on the dams, ruling that a proper environmental impact assessment and public consultation be carried out. Dam opponents said they could destroy archaeological sites and negatively impact the Perito Moreno glacier, a major tourist draw for the Los Glaciares National Park.
They could also affect the course of the Santa Cruz River and water levels in the estuaries where the hooded grebe, a critically endangered species endemic to Argentina, spends the winter. In the last 25 years, populations of the water-dwelling bird have dropped 80%. Today, it is estimated that fewer than 800 remain.
Former President Mauricio Macri (2015-2019) responded to court rulings by scaling back the project. Instead of 11 turbines, there would be eight and the dams' height would be lowered to reduce their environmental impact.
The modifications satisfied the Supreme Court, which finally green-lighted the works in September 2017. Yet there was still scant advance and complaints continued.
"We have been demanding an environmental impact assessment that reliably demonstrates the glaciers won't be impacted," says María Marta Di Paola, research director at the Environment and Natural Resources Foundation (FARN). She insists that the project's major problems remain unresolved.
You cannot take risks for such delicate jobs
Fernández Taboada, China–Argentina Chamber of Commerce
Ignacio "Kini" Roesler, Patagonia programme coordinator for the Argentina Birds Association, said: "There are no concrete actions or tools for the conservation of the Hooded grebe's hibernating environment. The Santa Cruz River is fundamental for the conservation of the species."
Beyond environmental groups, local communities belonging to the Mapuche and Tehuelche peoples also oppose the project. They defend the river and surrounding territory as sacred spaces and have made a formal legal claim for a consultation on the project.
The law should protect them. Convention 169 of the International Labour Organization's Declaration on Indigenous and Tribal Peoples, which Argentina has ratified, stipulates that governments "should consult the people whenever legislative or administrative measures are contemplated that could directly affect them".
Di Paola said: "The works are moving beyond weaknesses in the environmental impact assessment to [proceeding] without the prior, free and informed consent of indigenous communities."
Economic impact
For their supporters, the dams represent a development opportunity for Santa Cruz. The majority of the workforce is Argentine, although the management and some specialist positions are occupied by Chinese.
"You cannot take risks for such delicate jobs," says Fernández Taboada.
By 2022, the project will have created 3,000 jobs and generated further employment for those providing food, medicine and recreational services to the site. The loan for construction will be repaid by sales of power generated by the dams.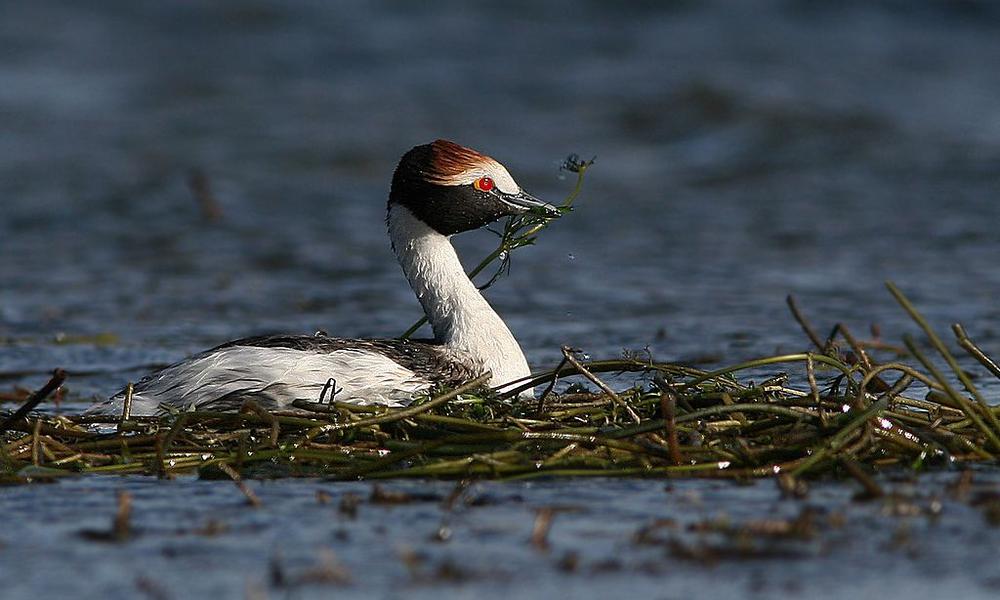 The project is part of a "comprehensive strategic partnership" between China and Argentina, a diplomatic status the Asian country maintains with only a few nations. Political and economic ties between the two countries grew increasingly close over the past decade, especially under Fernández de Kirchner.
Argentina obtained Chinese funds for eleven projects covering railroads, solar energy, nuclear energy and dams. Argentina also benefited from a US$19 billion dollar currency swap – exchanging loans in local currencies in order to get favourable rates – which helped strengthen the Central Bank's foreign reserves.
On winning office, Alberto Fernández publicly expressed his desire for a closer alliance with China and questioned what he saw as Macri's coolness towards the Asian country. The president affirmed his desire to relaunch curbed projects and even sign an agreement under the framework of the Belt and Road Initiative, China's flagship global connectivity programme designed to facilitate trade and other exchanges.
That closeness, however, also generates fears. Di Paola described the commercial link as "a struggle of forces between a country [China] that needs to invest, sell supplies, employ its workforce, and exploit natural resources in other parts of the world, and another [Argentina] that needs a lot of what other countries can offer."
Argentina's energy future
Only 9.65% of the electrical energy in Argentine territory comes from renewable sources, including hydropower. This figure is far lower than the Latin American average and from the national goal of 20% by 2025 set out in Law 27,191. The energy matrix largely consists of hydrocarbons, mainly natural gas.
According to a recent FARN report, the dams will not be able to operate at 100% capacity, since the project only contemplates a number of high-power lines enough to transport 43% of the energy produced. This, coupled with environmental problems, makes the dams meaningless, FARN argues.
20%
of Argentina's energy mix should consist of renewables by 2025, according to government targets
A group of former energy secretaries said that political ties, rather than economic costs and benefits, were responsible for the approval of the dams. Instead of pushing ahead with them, Argentina should promote less expensive solar or wind energy, they argued.
The former secretaries described the decision to build the dams as "irresponsible" and the contract award as "irregular." Argentina will not be able to repay the loan for its construction, which is not accounted for in an Argentine strategic national plan for energy development, they said.
"Government efforts must focus on the generation of renewable and clean energies, towards an energy transition that is fair and inclusive," said Di Paola. "The solution is not to build the dams. It is neither a clean nor an economically sustainable project."
Fernández Taboada, however, said the benefits of the dams outweigh their impacts: "Progress sometimes affects environmental conditions or individuals. The benefits that this work will bring are much greater than the small environmental damages there may be."
This article was first published by Dialogo Chino.