Indonesia's plans to build a new national coal gasification industry, converting its abundant coal resources into methanol and dimethyl ether, are moving forward after two deals were announced late last year.
In October, Indonesia's Powerindo Cipta Energy and China's state-owned China National Chemical Engineering Corporation signed an agreement to begin a feasibility study into building a US$560 million coal-to-methanol plant.
Then, in November, just days after the COP26 Climate Change Conference, Air Products announced a plan to invest $13-15 billion into several gasification projects with support from the Indonesian government. The US-based company is a leading provider of gasification technology, including to China.
"Host countries play an underappreciated role in determining the types of projects that are developed with support from Chinese partners," said Cecilia Han Springer, a senior researcher at the Boston University Global Development Policy Center. "Indonesian companies and policymakers are still seeking ways to capitalise on domestic coal resources and will continue to do so until incentives favour renewable energy development instead."
The agreements may entrench the use of coal and result in higher greenhouse gas emissions and other environmental impacts. They are "very unfortunate for tackling climate issues," said Andri Prasetyo, a programme manager at Trend Asia, a Jakarta-based environment and energy NGO. "We need to divest from all coal projects, including downstream coal gasification."
Propping up domestic coal
Indonesia is the world's largest exporter of thermal coal, selling to China, Japan, Vietnam, and India. As other countries shift away from coal-fired power, Indonesia has been shoring up demand. Since 2010 it has built 22.7 GW of coal-fired power capacity, behind China (493 GW) and India (193 GW), according to data from Global Energy Monitor. The country is now dealing with excess coal power, so the government wants to revive a centuries-old technology to grow domestic demand.
Currently, a few coal-rich countries use gasification, such as South Africa and China. There are over 150 coal-to-chemical facilities in China, mostly converting coal to coke, fertiliser or oleo-chemicals. The industry has grown notably since 2013, as local governments pushed the technology to meet increasing demand for natural gas and reduce dependence on imports of chemicals, according to a report from the Wilson Center.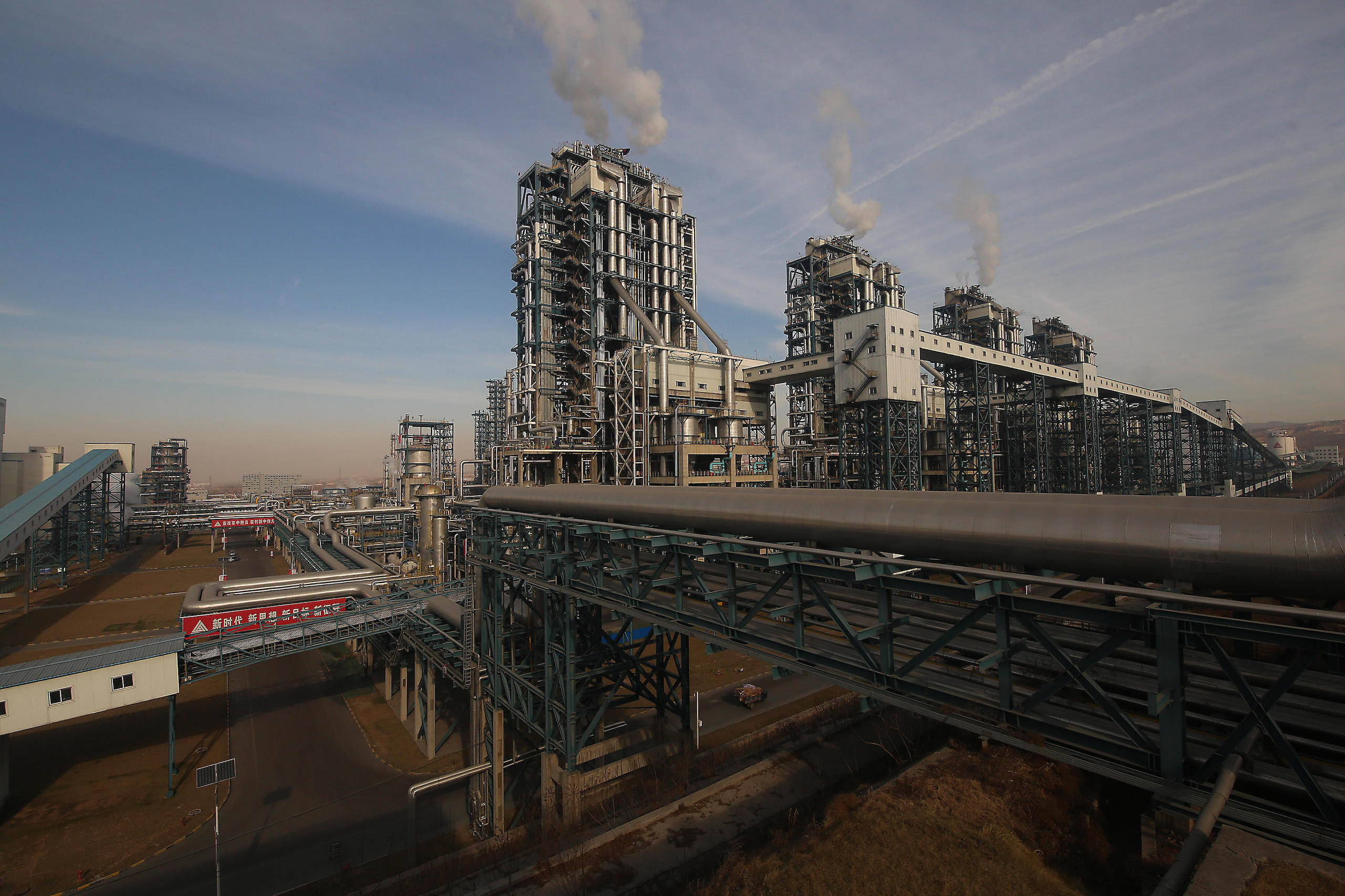 International investments could prolong Indonesia's use of coal, despite Indonesia signing a pledge at COP26 to shift away from generating electricity using coal by 2040. There is no mention of gasification in the pledge.
"It's an empty commitment because [Indonesia] is still looking for other ways to use coal," said Andri. "Even if coal plants will be retired, gasification will still consume a lot of coal for 10 or 20 years."
By building local demand through coal-to-methanol plants, Indonesia aims to replace imported natural gas with domestic coal-based gas. The gas would mainly supply industry, but its use could later expand into transportation. Indonesia is already the world's fifth-largest emitter of greenhouse gases, according to Climate Watch. Its development of a coal gasification industry could hinder progress towards the country's climate goals, which Climate Action Tracker already rates as "highly insufficient".
Limitations of coal pledge
When China pledged in late September last year to stop financing new overseas coal plants and "step up support for … developing green and low-carbon energy", it looked like Indonesia would be heavily impacted. Southeast Asia's largest nation is among the foremost builders of coal-fired power plants globally, in part thanks to more than $15 billion in backing from China's institutions. There was hope that the pledge would lead to greater Chinese investment in renewable energies, including in Southeast Asia. However, China's gasification investment could be a warning that coal will still have a role outside of coal-fired power.
"The significance and impact of [China's] pledge will largely hinge on whether that foregone coal support is instead channelled to renewable energy," said Springer. "If that foregone support is instead directed to finding other ways to use coal, then the pledge will be disappointing indeed."
The impact of China's pledge will largely hinge on whether that foregone coal support is instead channelled to renewable energy
Cecilia Han Springer, Boston University Global Development Policy Center
"I don't think it was a deliberate loophole, but it does leave projects like this coal-to-methanol plant in a grey area," added Springer.
From a climate perspective, there's little difference between coal-fired power plants and coal gasification as both increase greenhouse gas emissions beyond what is compatible with the Paris Agreement. But both China's September pledge and Indonesia's at COP26 focus on coal-fired electricity generation, ignoring coal-to-gas. This omission could, Andri fears, lead to a wave of new coal gasification investments by China, Indonesia's primary foreign investor, which may cast a shadow on the climate benefit of China's coal pledge.