The signing on 1 February of a US$10 billion final investment decision has brought the longest heated oil pipeline in the world one step closer to realisation.
The project, which includes crude oil extraction in Uganda and a 1,443km pipeline to the Tanzanian coastline, involves corporate interests from France and China, as well as Ugandan and Tanzanian energy companies, all of whom attended the signing ceremony in Uganda's capital Kampala.
However, the controversial project may yet throw up obstacles for the developers given opposition from local communities, climate and environment groups, and difficulties securing US$3 billion worth of debt financing.
Recoverable oil was first discovered in the Lake Albert basin, on the border between Uganda and the Democratic Republic of Congo, in 2006 by British Company Tullow Oil. In April 2020, the company sold its interest in the project to TotalEnergies and it has taken until now for the French oil major to secure investors.
The project consists of three main parts: the Tilenga and Kingfisher upstream oil fields on the shores of Lake Albert and the East Africa Crude Oil Pipeline (EACOP), which will link the oil fields via 1,443km of heated underground pipes to a storage and loading terminal at the Tanzanian port of Tanga for export.
TotalEnergies and the China National Offshore Oil Corporation (CNOOC) are the major foreign investors, involved in both the upstream extraction projects and the pipeline itself. The Uganda National Oil Company (UNOC) and Tanzania Petroleum Development Corporation (TPDC) are also involved in different sections of the project.
At Lake Albert in western Uganda, project developers will build oil wells, a crude oil processing plant, underground pipelines, and infrastructure in the Buliisa and Nwoya districts for domestic oil consumption.
The Tilenga oilfield, to the north of Lake Albert, will include operations within the Murchison Falls National Park, and is operated and owned 56.67% by TotalEnergies. The Kingfisher oilfield, at the southern end of the lake, is being developed by CNOOC which owns 28.33%, and Uganda's UNOC, which has a 15% stake. The two projects are expected to start producing oil in 2025 and reach a peak production of 230,000 barrels per day, which will rank the Lake Albert oil fields as one of Africa's top 10 oil projects.
The shareholders in the pipeline are TotalEnergies (62%), UNOC (15%), Tanzania Petroleum Development Corporation TPDC (15%) and CNOOC (8%).
Why is the project so controversial?
Developers insist the projects will transform the social and economic fortunes of Uganda and Tanzania. But they face significant resistance from local communities and civil society organisations.
Two hundred and sixty community groups from Uganda, Tanzania and other African countries, along with international organisations, have coalesced to push #StopEACOP – a global campaign to halt the project largely through public mobilisation, legal actions, research, shareholder activism and media advocacy.
The organisations claim the oil extraction and pipeline will pose serious environmental and social risks to protected wildlife areas, lakes and rivers, forests, wetlands, national parks and communities throughout Uganda and Tanzania. It will also make available close to a quarter of a million barrels of oil per day at a time when much of the world is racing to reduce emissions and reliance on fossil fuels. According to calculations by researchers at the Stockholm Environment Institute, the carbon emissions associated with the peak oil production of the Lake Albert oil fields would equal over 33 million tonnes per year, over 30 times the current annual emissions of Uganda and Tanzania.
Omar Elmawi, a Kenyan lawyer with environmental group 350.org, which is part of the campaign, said the alliance had scored some successes, notably influencing 11 banks to withdraw their backing, mobilising a million people to sign a petition asking TotalEnergies CEO Patrick Pouyanné and the backers of EACOP to cease the project, challenging the project in courts and holding protests.
Coleen Scott, a legal and policy associate with Inclusive Development International (IDI), a participant in the #StopEACOP campaign, said the project will irreparably harm many of the ecosystems that support sustainable jobs such as in tourism and fishing.
According to Oxfam, over 100,000 people will be directly affected by the project in Uganda and Tanzania, with about 14,000 expected to be displaced from the 5,300 hectares of land needed for construction.
The oil extraction and pipeline could also disturb a total of 2,000 square kilometres of protected wildlife habitats, according to a 2021 analysis by the Stockholm Environment Institute. This includes Bugoma Forest that hosts 12% of Uganda's chimpanzees, Wambabya and Taala forests in Uganda, and the Minziro Nature Forest Reserve and Burigi-Biharamulo Game Reserve in Tanzania. The Tilenga oil field will include operations within the Murchison Falls National Park, Uganda's oldest nature reserve relied upon by over a million people for fishing and water.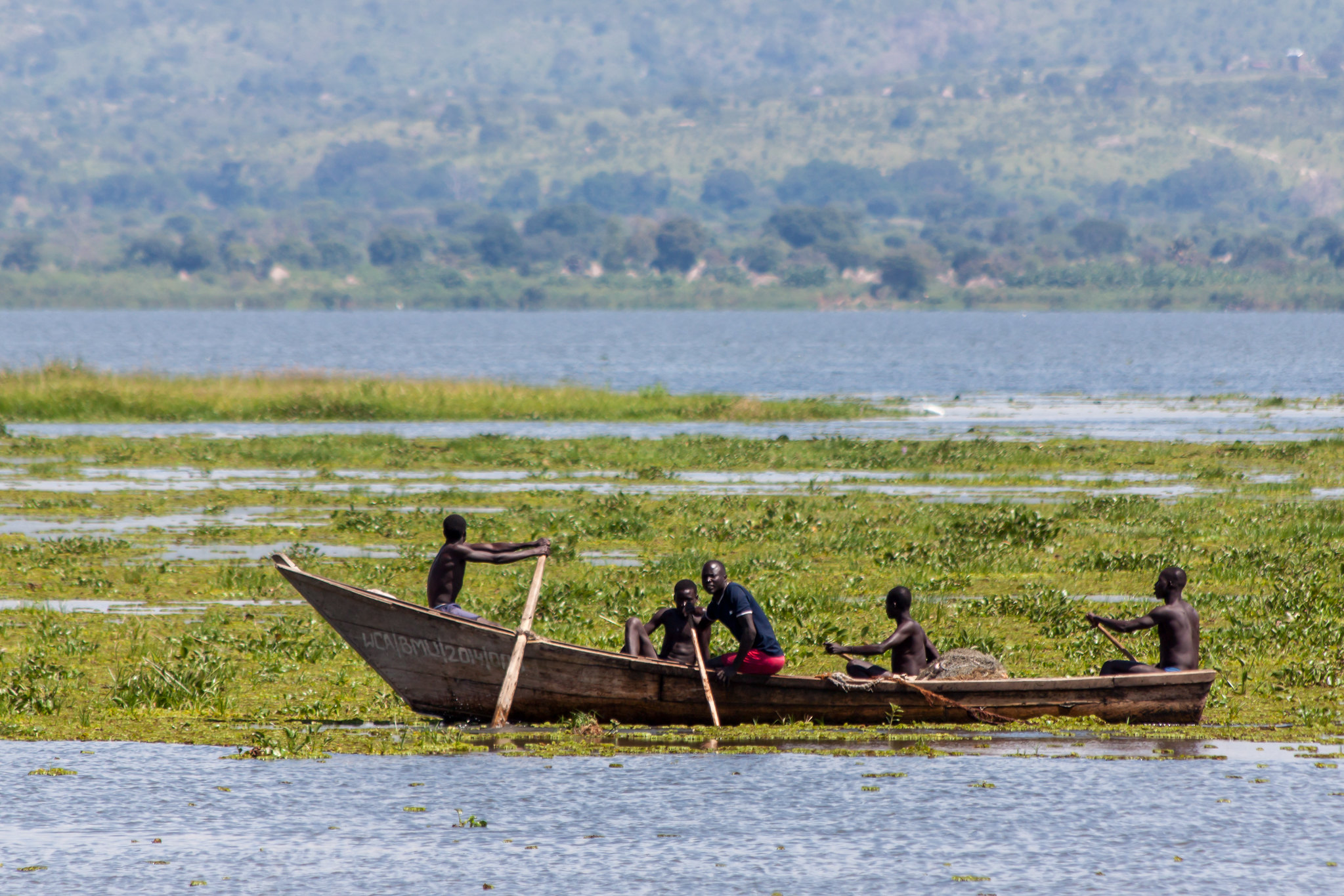 Ugandan law does not bar oil exploration in protected areas. However, as a member of the International Union for Conservation of Nature, the country has pledged to avoid industrial activities in protected areas, notes Diana Nabiruma, a senior official with Africa Institute for Energy Governance, a Ugandan public policy research and advocacy organisation.
In addition, the pipeline poses high freshwater pollution risks, particularly to the Lake Victoria basin, on which 40 million people depend for water and food production.
Why are developers keen to see the project through?
TotalEnergies and its partners claim the project will create about 12,000 direct jobs and nearly 50,000 indirect jobs during the construction and production phases, with local contractors cashing in on US$1.7 billion worth of business opportunities. Apart from jobs, the project is touted to increase Uganda and Tanzania's foreign direct investment by 60% and generate annual revenues of up to US$2 billion from oil exports to countries including China and India.
Stephanie Platat, TotalEnergies' media relations officer, said project partners are "committed to implementing the projects in an exemplary manner, taking into consideration the environmental and biodiversity stakes, as well as the rights of the concerned communities, in accordance with the stringent performance standards of the International Finance Corporation."
The oil multinational said out of the 18,800 households affected by the projects in Uganda and Tanzania, 723 will be physically displaced by the Tilenga and EACOP projects.
African nations reliant on fossil production see slower economic development than countries
that are not
Simon Nicholas,Institute for Energy Economics and Financial Analysis
But given the extremely poor track record of other fossil fuel projects in Africa, Simon Nicholas, an energy finance analyst with the Institute for Energy Economics and Financial Analysis thinks there is little reason for optimism.
"These projects often come with promises for jobs and development yet always disappoint," he told China Dialogue. "African nations that are reliant on fossil production see slower economic development than countries that are not."
Omar Elmawi from the #StopEACOP campaign notes that together TotalEnergies and CNOOC hold 70% ownership of the pipeline, with Uganda and Tanzania left dividing the remaining 30%. "This to me doesn't sound like Uganda and Tanzania's resources, but Total's and CNOOC's," he told China Dialogue.
Who's financing the project?
The project is reportedly seeking a US$3 billion loan. But as major global financiers gradually ditch the funding of oil and gas exploration to fight climate change, questions hang over the success of the project.
"The financing of the EACOP project with bank debt is still being arranged with interested international financial institutions," Platat told China Dialogue.
She explained that the project has been approved by its shareholders, which have committed to provide finance, but their commitments still leave a US$3 billion gap, requiring bank loans.
Although Platat did not reveal the project's potential financial suitors, civil society organisations monitoring it believe they include South Africa's Standard Bank and their Ugandan subsidiary Stanbic, Sumitomo Mitsui Banking Corporation of Japan, the Industrial and Commercial Bank of China, and the UK's Standard Chartered Bank.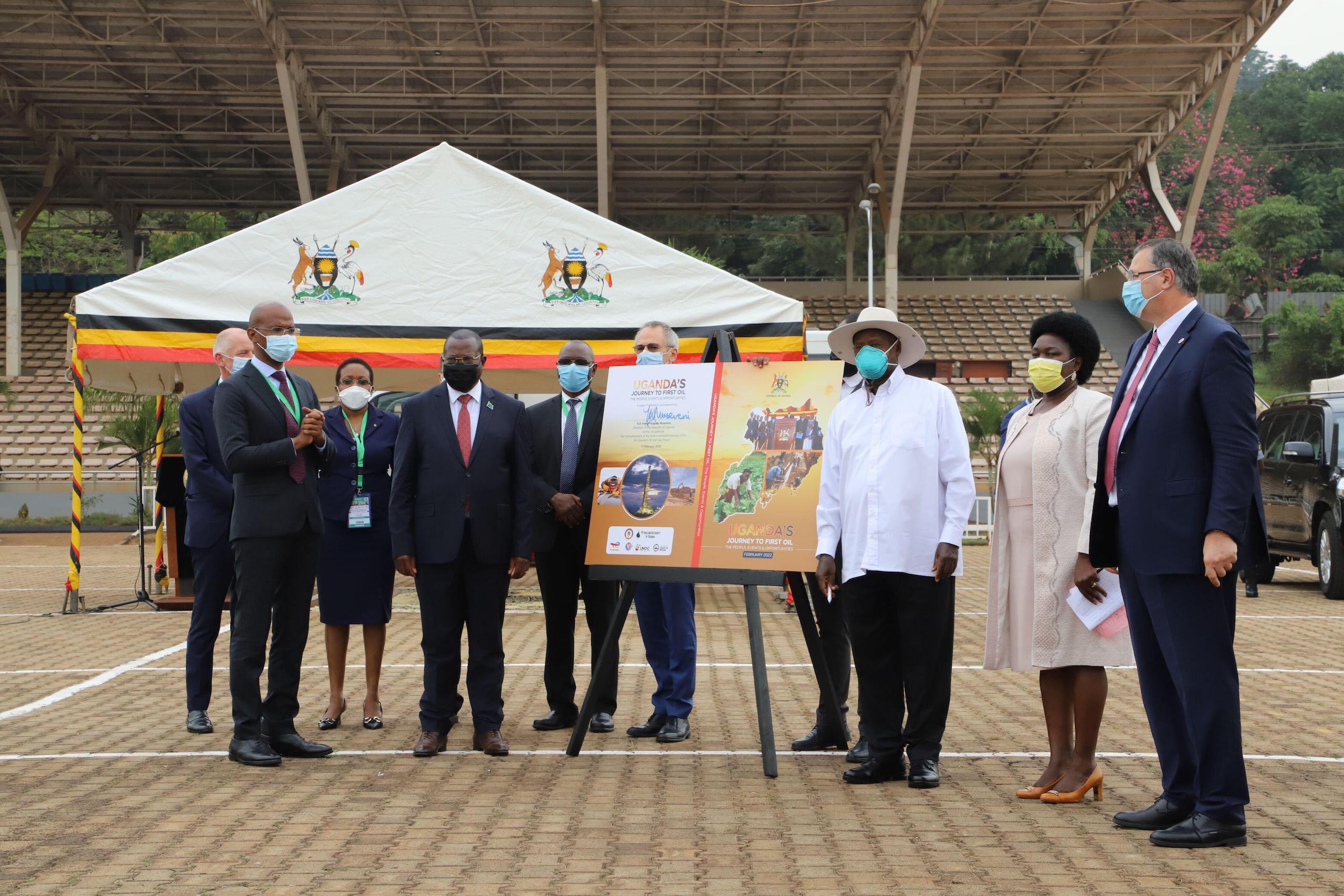 However, with the retreat of three insurers and 15 international banks from the project in recent years, it is far from certain that financing can be secured.
"We suspect that Total and CNOOC are struggling to find banks willing to endure the reputational hit that will come with financing such a controversial project," said IDI's Coleen Scott. "Last year, we saw the project costs rise sharply, roughly by 30%… due in part to the increased cost of loans resulting from so many financial institutions turning their backs on the project."
On 16 March, Standard Bank announced plans to reach net-zero emissions by 2050 and ruled out financing for new coal and oil power plants. The pledge does not, however, prevent them from supplying financing for oil pipelines.
An alternative direction
Scott said an oil extraction project of this scale could lock Uganda into fossil fuel dependency and undermine the country's opportunity for a green transition, leaving Ugandans much poorer.
A report recently published by BankTrack, Milieudefensie, Oil Change International and 19 African partners underscored this point, revealing that non-African public and private financial institutions issued at least US$132 billion in loans and underwriting of 964 fossil fuel projects on the African continent between 2016 and June 2021. In contrast, Africa receives only a small number of investments in renewables. According to Carbon Tracker, Africa has 39% of the world's potential for renewable energy but, together with the Middle East, receives only 2% of global investment into the renewable sector annually.

Critics of the project, including Omar Elmawi and Simon Nicholas, said in place of more oil and gas extraction, which would ship fossil fuels away from Africa, Tanzania and Uganda should look to renewables, tourism, sustainable agriculture and fishing.
Already, they argue, Ugandan government estimates show that investment in tourism, clean energy, agroforestry and other green economic sectors can create nearly 4 million jobs, increase GDP by 10% and save the country 30.4 million tonnes of carbon emissions by 2031.