Russia's invasion of Ukraine has upended Germany's energy, economic and security policies. Now in place for four months, the new coalition has overhauled a decades-long political stance toward Russia which was centred on Wandel durch Handel (change through trade). That stance claimed good business relations and economic development would slowly improve democracy and the human rights situation in Russia. The government has also reversed a policy of military minimalism that dates back to the end of World War II, as new Chancellor Olaf Scholz announced the goal of building "a powerful… armed forces that can be relied upon to protect us." At the same time, Germany is having to find ways to reduce its reliance on Russian fossil fuels, and readjust its long-planned energy transition.
Do the war and its consequences threaten the coalition's ambitious plans for Germany to become climate-neutral by 2045? Or could it perhaps boost the transition to a renewables-based economy?
Dependence on Russian fossil fuels
Germany is a large net importer of fuel. In 2020, around 70% of its energy consumption was covered by imports of fossil fuels and uranium. At 28% of final energy consumption, oil remains the country's dominant fossil energy source, followed by natural gas (27%) and hard coal (4%). For all three, Russia is the main supplier: 34% of the oil used in Germany is imported from Russia, as is 57% of its hard coal and 55% of its natural gas.
For decades, Germany chose to intensify its dependence on Russia because it saw the economic links created by fuel imports as integral to keeping peace and integrating the country into the rest of Europe. This has turned out to be a costly miscalculation.
Yet dependency does not mean a monopoly, argues economist Claudia Kemfert from DIW (the German Institute of Economic Research). Hard coal could be imported from South Africa or Colombia, just as there is no oil shortage on the world market. Only gas is more complicated, says Kemfert, who suggests as alternatives diversification, liquefied natural gas (LNG) and reducing overall energy consumption.
At present, storage facilities for natural gas reserves in Germany are filled to 27% capacity. Natural gas accounts for over 25% of primary energy consumption in Germany. It is mainly used by private households for heating and in industrial processes. It plays a smaller role in electricity generation yet has been called the bridge fuel to the age of renewables – a flexible power source needed to complement variable wind and solar power.
Should Germany stop importing from Russia?
Over the past few weeks, Germany's political elite has finally realised that gas is Putin's leverage over Europe and Germany. The war has led to an intensive debate on economic sanctions against Russia, including whether to stop Russian gas supplies and how best to replace them.
In early responses, top politicians have warned against a full and immediate halt to energy trading with Russia in response to its invasion of Ukraine. Chancellor Olaf Scholz has rejected such a call. Robert Habeck, minister for economic affairs and climate action, argued that halting trade would result in "immense damages to the entire society". He indicated Germany could stop buying coal from Russia in the coming months and oil by year-end.
To replace gas will be more difficult, but Habeck doesn't shy away from options that his party or its constituencies might reject. Most recently, he went to Qatar and the United Arab Emirates to explore ways to procure liquified natural gas and green hydrogen. "Although Germany might still need Russian gas this year, in the future, it won't," he said. In addition, the coalition is pondering the possibility of new drilling for gas and oil in the North Sea, though the potential resources are rather small and local opposition is strong. Together with Norway, it is also considering building a hydrogen pipeline between the two countries.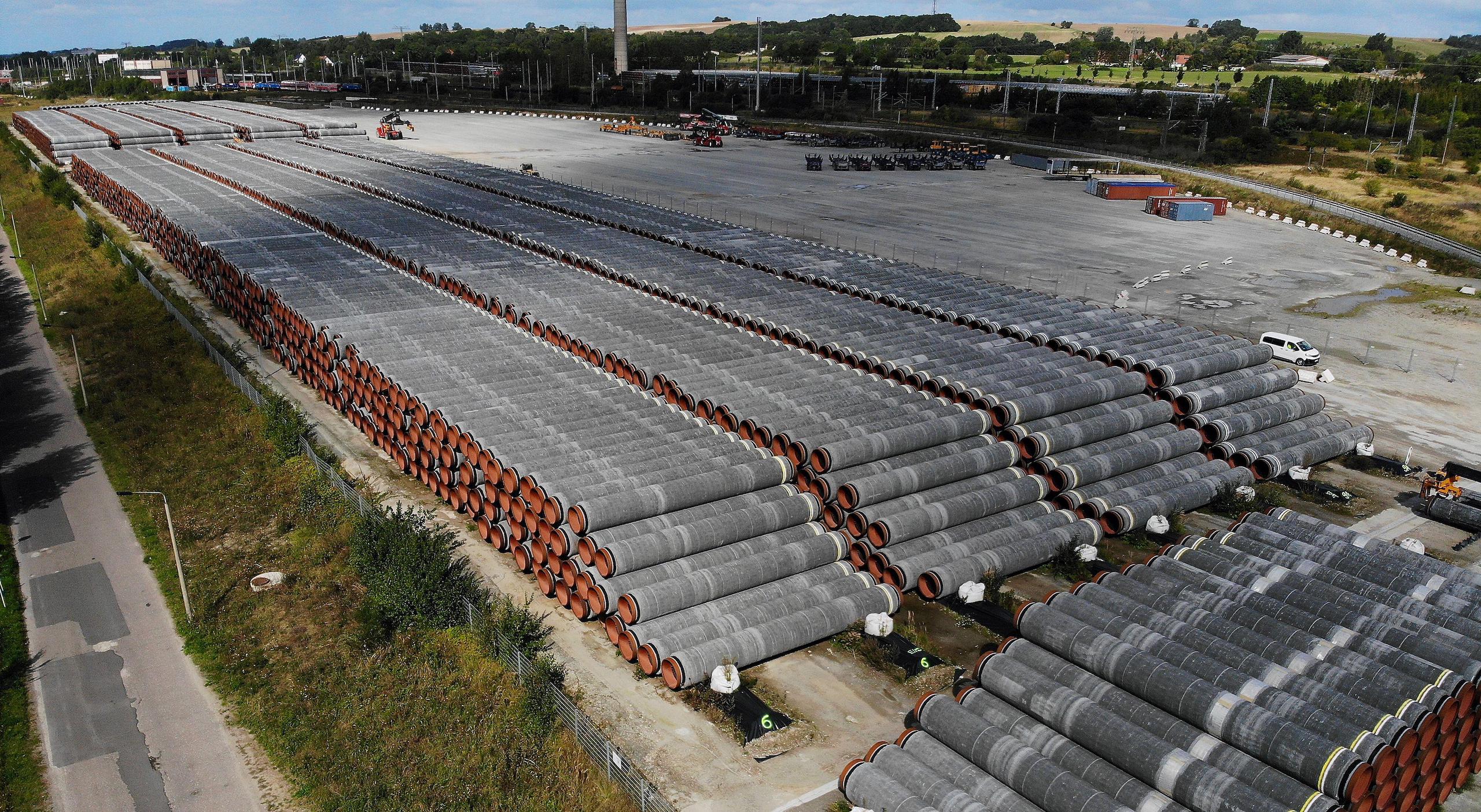 Meanwhile, many economists have come out with their own calculations, arguing that an import freeze would be bearable for the German economy and would accelerate the planned energy supply transition. The German National Academy of Sciences, Leopoldina, concluded that "even a sudden supply stop of Russian gas would be manageable for the German economy". Calculations by the Kiel Institute for the World Economy show that the economic damage from a complete trade stop in oil and gas "would be extremely small" for Germany and the EU, but painful for the Russian economy.
Most Germans support the government measures against Russia even if they lead to problems with energy supply, according to a survey by research outfit Infratest dimap. Two-thirds of respondents (66%) said they worry the invasion of Ukraine could result in cuts to Germany's gas and energy supply yet 68% said they would support measures against Russia "even if it leads to bottlenecks in energy supply." While 66% supported them even if they lead to an increase in energy prices and the cost of living.
How has Germany reacted?
With the Green Party joining the coalition after the September elections, the new government had kick-started its ambitious climate strategy just a few weeks before the war started. The coalition has had to make major changes to its plans. Minister Habeck has announced that Germany cannot continue its "dozy pace" and needs to double down on its energy transition efforts with "Tesla speed".
Final approval for the contentious Nord Stream 2 gas pipeline, which runs under the Baltic Sea from Russia to Germany, has been put on hold. The creation of strategic coal and gas reserves has been announced, and Germany has committed to building terminals to import LNG.
Finance Minister Christian Lindner has earmarked about 200 billion euros (US$222 billion) for investments in decarbonisation and greater independence from imported fossil fuels over the next four years. The funds, not all of which are newly allocated, will be used to boost the expansion of electric vehicle charging infrastructure, hydrogen production, lower electricity prices and the construction of more renewable power sources.
Five weeks after the war started, the coalition's positions for restructuring the energy supply, diversifying energy sources, and expanding renewables have emerged.
Nuclear is not a secure option.
The government's cost-benefit analysis reveals that prolonging the runtime of its remaining three nuclear power plants is neither advisable technically nor in terms of security. The Russian shelling of a nuclear power station in Ukraine has reaffirmed the perception that there is no place for nuclear in a reliable and secure power supply; nuclear power plants have not been designed to survive a war. The government also took into account the view of nuclear plant operators who indicated an extension would be technically difficult as they were too far advanced with their shut-down process, and lacked the specialised personnel and fuel to continue operating the country's last plants past the end of the year.
There is no comeback for coal.
If nuclear cannot step in, what about coal? Germany has in place a legally binding coal power phase-out date of 2038. The new government has pledged to bring that forward to 2030 if possible, and Habeck has said he intends to carry through with that. Given the sector is capped under the EU's emissions trading system, overall emissions would not rise even if coal power plants were to run at a higher capacity for a transitional period. It seems likely Germany will go with the 2030 coal phase-out.
Germany will be fully renewable by 2035.
How quickly gas can be cut back, and how often coal plants will have to run, depends very much on the expansion of renewable energy. Here, Habeck has proposed an even faster increase of renewable energy capacity that would create a near-100% renewable power supply by 2035. The current goals foresee 80% by 2030 and fully renewable before 2050. So this would triple the current expansion rate of renewable capacity. Environmental groups are pressing the government to complement this with a binding plan for a gas exit by 2040 and further measures to reduce gas use. Finance Minister Lindner has called renewable power sources "freedom energies" that can allow Germany greater energy independence. Since Lindner is leader of the Free Democrats, this signals a remarkable change in party politics: the pro-business Free Democrats, which has been the German mainstream party most sceptical of solar and wind power, is finally embracing the transition to renewable energy.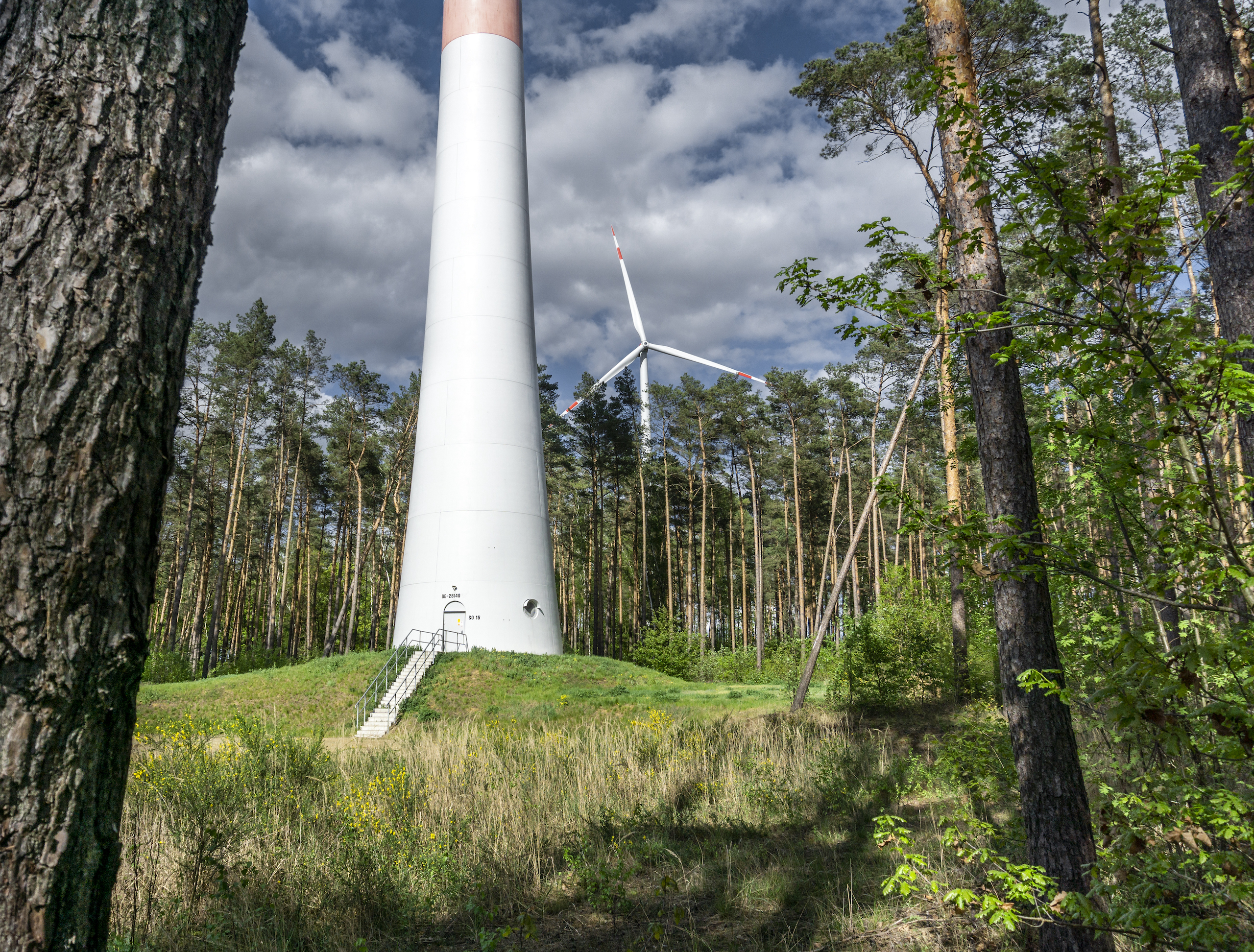 With the war, a transition to renewables has become a matter of national interest. Investment in clean energy "is also an investment into our security and our freedoms," said Foreign Minister Baerbock. When presenting Germany's new security strategy, Baerbock highlighted that climate diplomacy would be an integral part: "Every ton less of CO2, every tenth of a degree less of global warming is a contribution to human security."
Citizens will receive a relief package to help with energy costs.
The war has also ignited a debate on consumer prices for fuel and heating. The government had started planning a relief package for consumers before the war started due to soaring energy prices. The package includes the elimination of the renewable energy levy, totalling 6.6 billion euros (US$7.3 billion). On March 24, the coalition agreed to a wide-ranging relief package to help shield citizens from rising energy costs. The plan (in German) includes a tax bonus for employed people and a subsidy for buying public transport tickets. On mid- and long-term measures, the coalition agreed to push energy efficiency and launch a campaign for energy-saving efforts. In addition, all new buildings will have to adhere to stricter efficiency standards from 1 January 2023. From 2024, newly installed heating systems must be powered by at least 65% renewable energy. All measures will still have to go through the legislative process.
But one wonders about Berlin's reluctance to deliver simpler measures that could be acted on swiftly. Unlike the social–liberal coalition during the oil crisis in 1973, today's "traffic-light" coalition has shied away from simple actions with strong symbolism like car-free Sundays. The age-old debate on speed limits for the Autobahn (motorway system) has popped up again. Germany is the only country in Europe without a motorway speed limit. Experts tirelessly point out that a limit would be the easiest and most cost-efficient way to lower oil consumption in the transport sector. Most Germans and even the International Energy Agency (IEA) recommend a limit, but it has been blocked by the Free Democrats.
Another gap is energy efficiency. Though industry has put forward good ideas, the government has failed to propose policies. Energy-saving remains the sleeping giant in the transition to a renewables-based economy.
Berlin has a crucial role to play in Brussels.
As a member of the European Union, the traffic-light coalition will play a vital role in the upcoming negotiations about the European Green Deal. The EU will revise several directives and regulations, such as the European Emissions Trading Scheme (ETS), the Renewable Energy Directive (RED) and the Energy Efficiency Directive (EED). Germany could play a progressive role here to push for a faster and more comprehensive expansion of renewables and strict targets for reducing emissions from industry in Europe. A first step forward here is the coalition's recent announcement to finally back the EU proposal to ban the sale of combustion engine cars by 2035. The previous coalition of Conservatives and Social Democrats had resisted a hard phase-out date for conventional cars, betting that the combustion engine could continue with newly developed synthetic fuels. Apart from the legislative process, the German government should also continue to promote cross-border cooperation in power grids and renewable energy.
Germany is hesitant to do more.
An inappropriate hesitancy holds back the coalition from doing everything to cut energy use faster. Since the beginning of the war, neither Chancellor Scholz nor Lindner nor Habeck have addressed German citizens directly on this point, asking for their support and contribution to get through this crisis. Surveys show citizens are highly concerned about the war and would be willing to contribute their share, which might include saving energy, lowering the thermostat or helping Ukrainian refugees. It's a dramatic communication error, and it reveals that Germany is not doing all it can to limit energy use and increase economic pressure on Russia.
What is the outlook for the energy transition?
The debate on how best to reduce Germany's energy dependence on Russia is still unfolding. What has become clear is that fossil fuel dependency, built up over the past 16 years of conservative leadership, has rendered Germany less able to take decisive action, ultimately harming the people of Ukraine as well as German wallets. Putin's war has revealed Germany's vulnerability and dependence on Russia. However, without meaning to, the Russian president has broken the common narrative of natural gas as a necessary transition fuel for energy systems on the road from fossil fuels to low-carbon – the so-called "gas bridge" has collapsed.
The recently elected traffic-light coalition has a mandate for a fundamental turnaround for climate and peace. But it remains to be seen what Berlin will make out of this. The Greens are pushing hard within the coalition to go fully renewable by 2035, and even the Free Democrats are embracing renewables as freedom energy. So, the war will most likely accelerate Germany's transition towards climate neutrality, but it's clear that the country is not yet pursuing every avenue to reduce energy imports from Russia. No speed limit, no car-free Sundays, no immediate calls for energy saving: the government is hesitant to ask for citizen support. This reluctance to do everything possible in a moment of crisis does not bode well for the fight against climate change.