Since 2017, China National Offshore Oil Corporation (CNOOC) has been working with French and UK oil majors Total and Tullow to exploit an estimated 1.8 billion barrels of untouched oil in western Uganda. Yet the project is stuck in limbo, and the oil remains underground.
Making its extraction profitable depends on the construction of a 1,445 kilometre pipeline, to carry the crude out of landlocked Uganda to international markets. However, on September 4 last year, CNOOC's plans were suspended when Total suddenly announced plans to decommission its pipeline activities.
The stoppage is a chance for CNOOC and potential Chinese lenders to re-evaluate their commitment to an economically and politically risky project that would push East Africa and the world closer to an environmental and climate disaster. Expanding renewable energy is a more sustainable option for CNOOC and investors.
The pipeline in question
Tullow discovered the massive oil reserve in the basin of Lake Albert, on the western border of Uganda, in 2006. The UK company then formed an equal joint-venture partnership with Total and CNOOC to bring it to the surface.
Doing so profitably requires the US$3.5 billion East African Crude Oil Pipeline, which would start in Hoima, western Uganda, and then pass around the southern tip of Lake Victoria in Tanzania, before heading east to a port on Tanzania's east coast.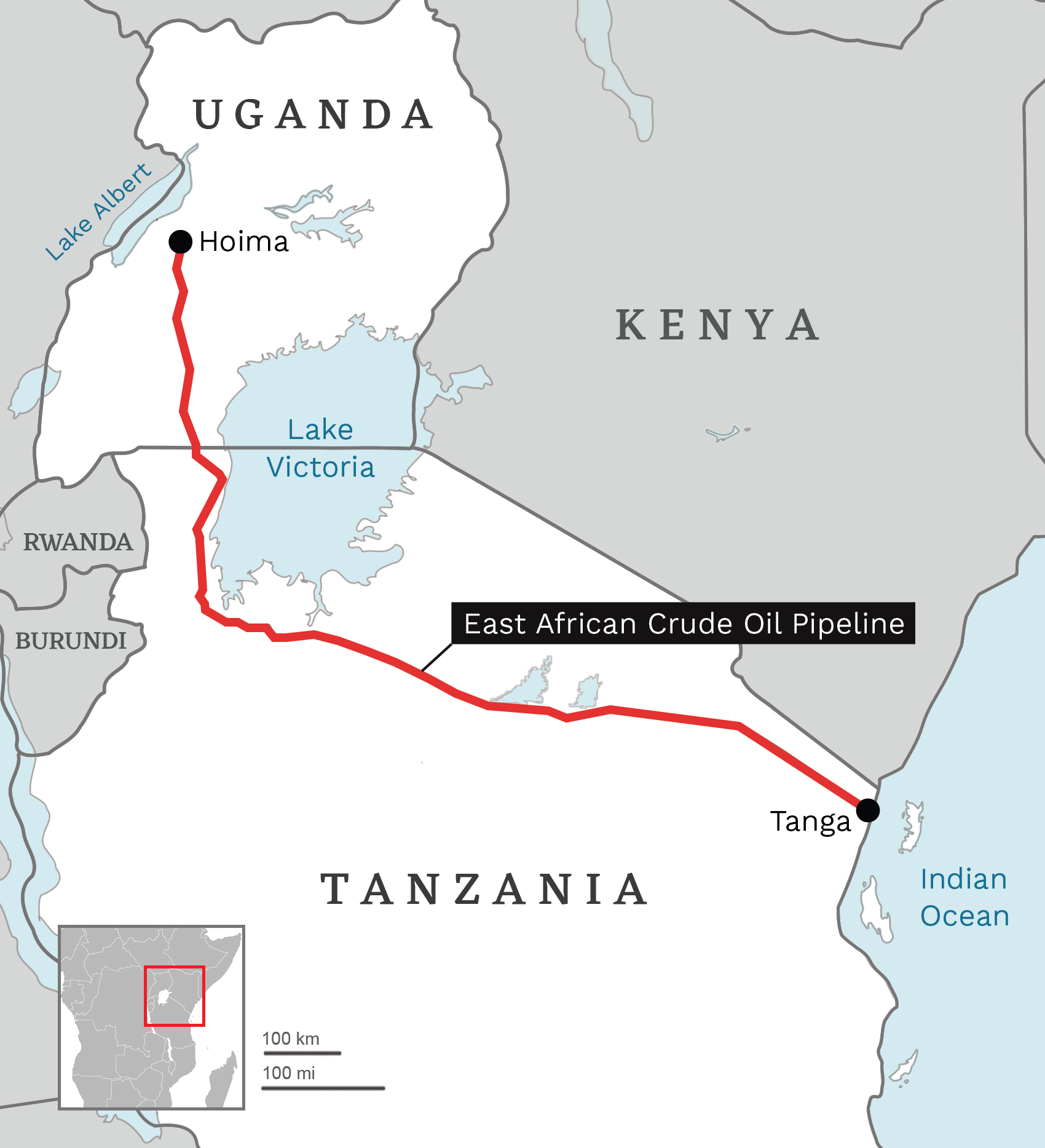 The pipeline was arranged as a joint project between the Uganda National Oil Company, Tanzania's Petroleum Development Corporation and the same three firms involved in the oil extraction joint consortium.
In 2019, construction of the pipeline and resettlement of affected citizens had already started. But work stopped in September when Total pulled out after a deal fell through with CNOOC to buy 21.5% of Tullow's shares in the project.
Local officials say the stoppage is temporary and the project will continue as planned. However, Total and CNOOC are sending employees home so it seems unlikely it will happen on schedule, if at all.
A different route
The delay gives CNOOC, Chinese officials and banks the opportunity to rethink their involvement in the project.
During April's Belt and Road Forum in Beijing, Premier Xi doubled down on his commitment to "green" the Belt and Road Initiative (BRI). Xi's words are backed by multiple official documents calling for the BRI to support "energy conservation and emissions reductions… [and to] jointly respond to climate change". They also call for the BRI to "strictly control the emissions of pollutants and greenhouse gases… and contribute to green and efficient development".
The pipeline alone would stop Uganda from reaching its Paris Agreement pledges."
Building the pipeline is not in line with a sustainable vision for the BRI. Currently, the official environmental and social impact assessment of Uganda's portion of the pipeline only looks at the "direct impacts" of its construction and heating. In other words, it doesn't account for the substantial emissions that would be generated from the sale of extracted oil by the cars, trucks and planes that would burn it. Noticing this major oversight, independent researchers set out to make estimates of their own on the global climate impact of the pipeline.
Considering the fuel density of the oil blend that would pass through the pipeline, they found Uganda's heavy oil would result in emissions of 3.14 kilograms of CO2 equivalent per kilogram of fuel. Multiplying this number by the planned 79 million barrels of oil the pipeline would carry amounts to 10.9 million metric tons of direct emissions annually – twice Uganda's current total emissions. The pipeline alone would stop Uganda from reaching its Paris Agreement pledge to reduce emissions 22% by 2030.
Furthermore, the researchers concluded that the project's indirect emissions (from burning the oil) would be at least 34.3 million metric tons of CO2eq emissions per year – roughly equivalent to Denmark's annual emissions.
This comes at a time when the oil, gas and coal reserves in operating fields and mines across the world already far exceed what can be burned if we are to avoid reaching the 2C warming limit climate scientists consider "catastrophic" for the planet.
Lake Victoria threatened
Nearly a third of the pipeline would be constructed in the Lake Victoria basin, which 30 million people depend on for their livelihoods. A leak could have catastrophic effects on local water resources, the environment and the communities living in the basin. The likelihood of an accident is magnified by the pipeline's route, which transits a medium-risk seismic zone (the second-most serious level), according to the Global Facility for Disaster Reduction and Recovery.
Despite these risks, the pipeline's environmental and social impact assessments are seriously lacking. Local civil society organisations assert the company that conducted the assessment was not legally registered to do so in Uganda. The Netherlands Commission for Environmental Assessment, which recently reviewed the assessment's treatment of the Ugandan portion of the pipeline, found the negative impacts on water and wetland crossings were inadequately addressed.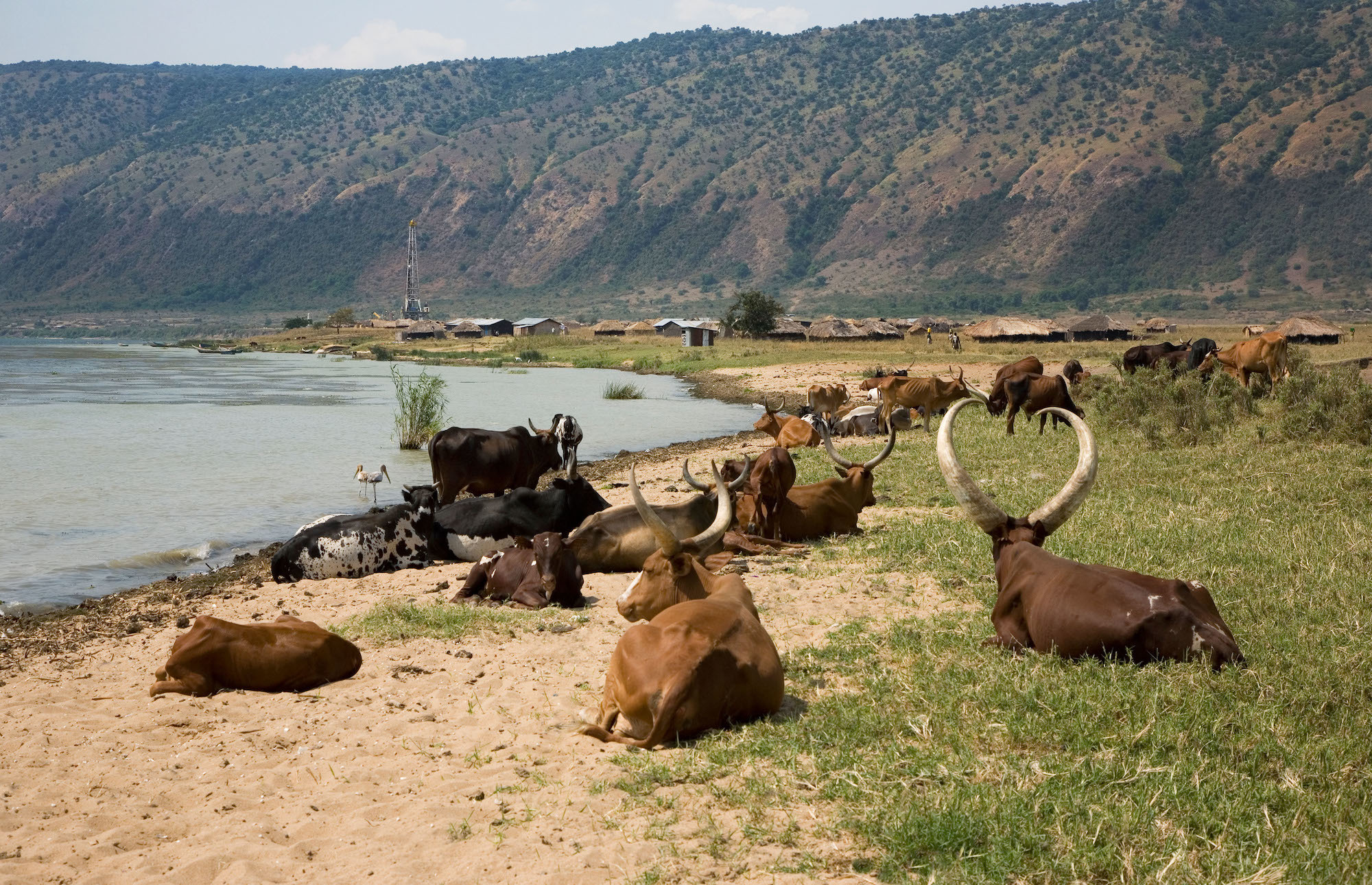 It also criticised the assessment for not providing adequate measures to mitigate impacts on 11 important animals and plant species affected by the pipeline's route, including the chimpanzee, hippopotamus and crested crane, Uganda's national bird. The Netherlands Commission concluded the impact assessment is "not fit for purpose".
Moreover, no impact assessment has been published for the Tanzanian portion of the pipeline, which would account for 80% of its length. The lack of transparency goes against Tanzania's Environmental Management Act of 2004. And overseas investment guidelines produced by China's State Council in 2017 restrict Chinese firms from taking part in investments that "do not meet the environmental protection… and safety standards of the target country".
Lenders should avoid the high-risk pipeline
China's banking regulator has strongly supported making overseas investment and finance sustainable, building on years of promoting green finance both at home and overseas. In the case of the East Africa Crude Oil Pipeline, most Chinese banks have prudently avoided financing the project so far.
The one exception is the Industrial and Commercial Bank of China (ICBC), the largest shareholder of South Africa's Standard Bank, which along with Japan's Sumitomo Mitsui bank, is a lead financial arranger of the pipeline project. ICBC's 20% stake in Standard Bank gives it strategic influence with the South African lender. The ownership stake also provides ICBC with a platform for large deals in Africa involving Chinese players. The pipeline, which is being developed by one of China's largest state-run oil companies, fits that bill.
In response to Total's exit, local officials in Uganda say the pipeline is not dead, and are still planning to start construction before 2021. If that is the case, CNOOC and its future partners will most likely need to finance approximately two-thirds of the project (US$2.5 billion) through external debt. As recently as August, Standard Bank said the project has "lots of interest" and that finding additional financing would "not be a problem".
Chinese state-owned commercial banks have not financed the pipeline but the Agricultural Bank of China, Bank of China, and China Construction Bank have all been recent financiers of CNOOC and fossil fuel pipelines globally. The same can be said for China's largest BRI project funder, China Development Bank, and China's Export-Import Bank, which also finance fossil fuel projects.
These institutions would do well to adhere to China Banking and Insurance Regulatory Commission's Green Credit Guidelines, which urge lending institutions to conduct proper due diligence and "regard how well clients have managed environmental and social risks as [an] important basis for credit funds appropriation." The gravity of the environmental and social risks involved with the planned pipeline, as well as the considerable local civil society opposition to the project, should deter Chinese financiers altogether.
A new direction for CNOOC in East Africa?
CNOOC is one of the largest oil companies in the world but unlike other major Chinese and international fossil fuel companies it has been slower to diversify into renewable energy. While its first foray into the renewable energy field was unsuccessful, in 2019 the company revived its energy diversification plans with investments in offshore wind in China and a $300 million investment into a Spanish solar energy company.
CNOOC can use this unexpected opportunity to rethink its investment in the economically and environmentally risky East Africa Crude Oil Pipeline and deploy its international expertise to further expand its renewable energy business. Uganda and Tanzania have both recently opened up their energy systems to solar projects, and decreasing costs for renewables make investing in them lower risk, more sustainable and quicker to see a return on.