The world's-largest dam builders are relying on weak country standards and failing to properly screen out questionable projects, finds the latest report by International Rivers.
"Watered Down" is the culmination of three years of research, interviews and site visits that we conducted on the performance of major hydropower companies. Our report focuses in particular on the performance of Chinese state-owned enterprises, which account for two-thirds of all large dams built globally today. It features seven in-depth case studies of the companies' flagship hydro projects, spanning Asia, Latin America and Africa.
One of its central findings is that companies are neither adhering to nor insisting upon accepted global standards, such as those of the World Bank's International Finance Corporation (IFC). We found that companies were typically satisfied with much less stringent steps required by host governments, in some cases even failing to ensure compliance with local laws.
For example, the full environmental impact assessment was disclosed prior to project construction in only one of the dam projects we reviewed. In the case of the Lower Sesan 2 hydropower project in Cambodia, indigenous peoples were involuntarily resettled in violation of their right to free, prior and informed consent, which is enshrined in the IFC's Performance Standards and most safeguard regimes.
In our frequent exchanges with company officials, they argued that environmental and social concerns were beyond their mandates. This common refrain enabled companies to hide behind particular types of contract, often where the focus was purely on construction.
Companies aspiring to responsible leadership in the sector must have non-negotiable conditions and standards and should actively ensure positive environmental and social outcomes.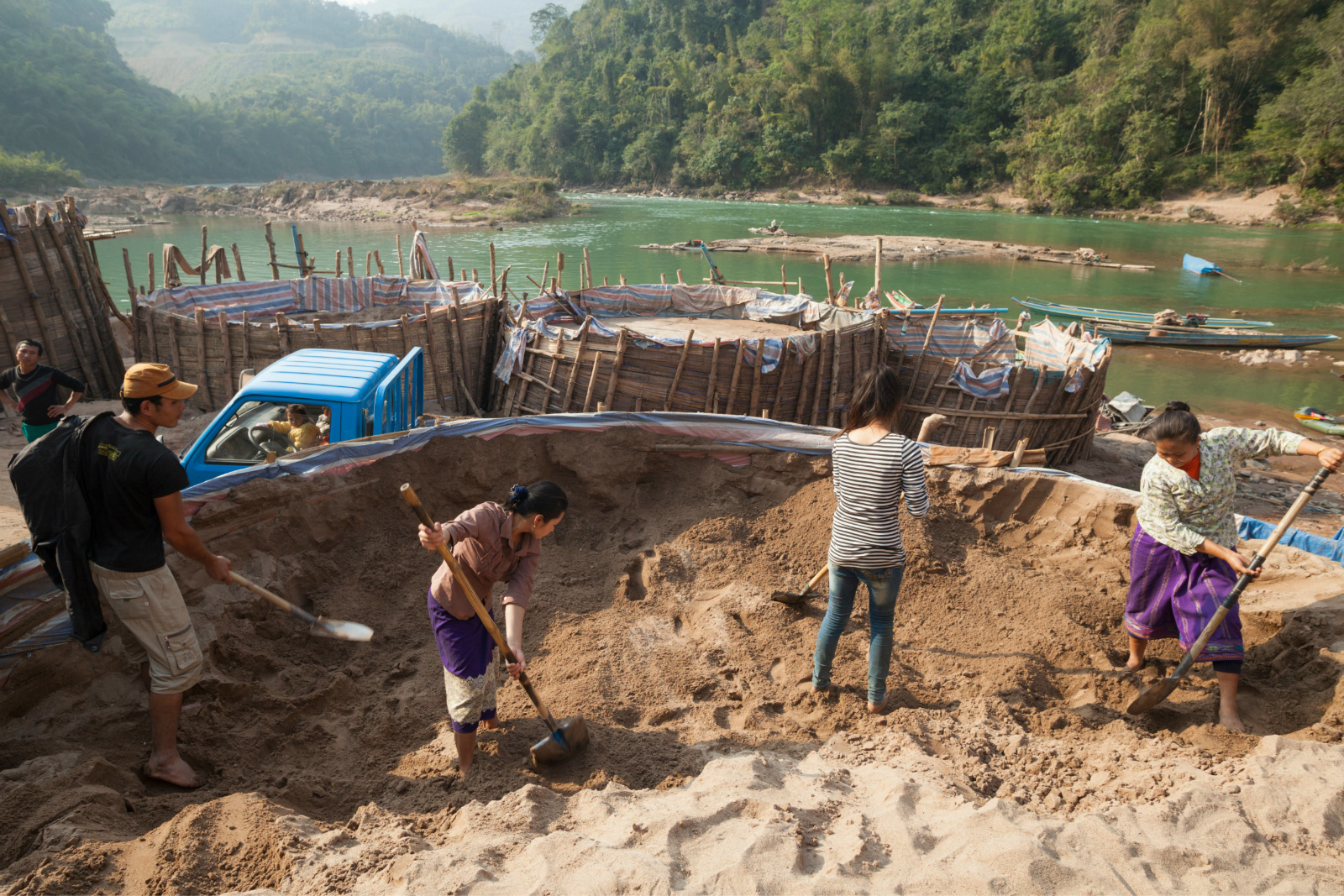 Lao men and women, working for SinoHydro, shovel sand on the shore of the Nam Ou river in Hat Sa, Laos. The sand is for making concrete used in the construction of Dam #6 being built upstream. (Image: Alamy)
As part of one project assessment, I visited the White Nile in Uganda in 2016, where China International Water and Electric (CWE) was constructing the Isimba dam. I met with communities evicted by the project. Many have still not received compensation for the resulting harm. The response of CWE – that the problems of people who have lost their land fall outside their contract – offers little comfort.
Another key recommendation of the report is that leading companies should be more discerning about the projects they enter into, even if it means passing up potentially lucrative deals. The report cites positive examples, such as Sinohydro's withdrawal from the Agua Zarca dam in Honduras in 2013 – albeit in response to considerable and sustained local protest. The development of the project featured multiple threats to indigenous communities and the murder of community leader Berta Cáceres in 2016.
More recently, China Three Gorges announced in May that it would not bid on the construction contract for the Stiegler's Gorge Dam in Tanzania because it would submerge an important wildlife area and UNESCO World Heritage site. However, victory for campaigners was short-lived when rival company Sinohydro won a $969 million contract for work on the project. Sinohydro has also been embroiled in controversy over the construction of dams in a national park in Guinea, which would kill 1,500 chimpanzees, and in Sumatra, where the Batang Toru dam could drive the extinction of the newly discovered Tapanuli orangutan.
The report notes a positive shift in the increased willingness of some hydropower companies to engage directly with civil society. For example, PowerChina Resources made efforts to improve its relationship with International Rivers, hosting several site visits and meetings with the participation of high-level officials. CWE was similarly open to engage with us throughout the process and receptive to our recommendations. Such dialogues provide a valuable opportunity for constructive exchange and understanding the perspective of local communities and NGOs. But to be effective, dialogue requires meaningful commitments to information transparency and frank discussion, as well as to taking action and dedicating resources to mitigate impacts.
While our report raises numerous concerns, its recommendations also chart a way forward. Many of the companies reviewed in this study have leading portfolios in non-hydro renewable energy options like wind and solar. These technologies are less expensive to build and quicker to deploy. Hydro companies should not only adopt enforceable standards for dam construction in line with international best practice but shift more of their investments into sustainable energy alternatives.