"Promote Belt and Road cooperation for high-quality development" read welcome banners for the second Belt and Road Forum flying over Beijing's boulevards. The forum, running from 25-27 April, will convene 37 heads of state to discuss China's flagship global infrastructure plan.
This year's forum will be larger and higher level than the inaugural gathering in 2017. But recent complaints about the financial and environmental sustainability of the Belt and Road Initiative (BRI) have sent tremors through it, and lending has slowed. As the "high-quality development" rebranding suggests, the forum will likely aim to assuage the "opposition, misunderstanding and distortion" of critics, according to Wang Xiaoquan, secretary general of the Chinese Academy of Social Sciences' Belt and Road Research Centre.
President Xi Jinping and high-level ministries have championed China's commitment to green development along the Belt and Road. However, environmental governance has lagged behind rapid project development. Will this year's forum provide an opening for reform?
'Green Belt and Road' at the forum
Participants this year will have an unprecedented opportunity to weigh in on the initiative's environmental responsibilities. On 25 April the Ministry of Ecology and Environment (MEE) and the National Development and Reform Commission (NDRC) will host a sub-forum dedicated to building a "green Belt and Road" and aligning it with the UN's Sustainable Development Goals. About 200 guests, including representatives from the environmental ministries of participating countries, NGOs, international organisations and businesses, have been invited to attend the sub-forum of speeches and panels.
"Delegates will be invited to share their views on green development of the Belt and Road," stated a note sent to participants. The event's tight half-day agenda will allow little time for in-depth feedback; nonetheless, it will be a new platform for dialogue between the Chinese government and other Belt and Road parties.
'Green Belt and Road': What's at stake? 
91% of energy-sector loans to BRI countries went to the fossil fuel industry in 2014-2017.
China has committed or proposed to finance one-quarter of the coal plants under development outside the country.
BRI countries, not including China, account for 26% of global CO2 emissions. That could grow to 50% by 2050 in the worst-case scenario.
A launch expected at the forum will also be a step toward greater inclusivity. In his speech at the 2017 forum, President Xi called for the creation of an International Green Development Coalition on the Belt and Road. The MEE and the United Nations Environment Programme (UNEP) have worked together to establish this coalition, and it is due to be officially unveiled on 25 April.
Dimitri de Boer, chief representative of ClientEarth in China, one of the new coalition's partners, said: "The fact that the Ministry of Ecology and Environment moved forward with the UN Environment on establishing this Belt and Road coalition – it shows that there is a genuine follow-up."
In total, the coalition has over 120 partners, roughly half of which are Chinese and half international. These partners include environmental ministries, academic institutes, international organisations and businesses. According to a pamphlet on the coalition, it has identified 10 areas within which partners will work together to conduct research, develop projects and formulate policy recommendations. These include climate change, biodiversity and green finance. Work plans will be discussed at a side event, according to documents sent to participants.
The coalition is not without controversy. Last year, UNEP chief Erik Solheim resigned amidst reports about his excessive travel and spending. The Guardian also reported that his staff had criticised the Belt and Road coalition and his perceived closeness to China. Given the politics surrounding it, the extent to which the coalition will be a platform for substantive policy dialogue and input remains to be seen.
Revisiting China's vision of a 'green Belt and Road'
Due to its broadness, the concept of a "green Belt and Road", like the initiative itself, has become something of a Rorschach test, eliciting diverse views on China's responsibilities.
Right before the first Belt and Road Forum in 2017, the Chinese government outlined its own vision in the "Guidance on Promoting a Green Belt and Road", a sweeping manifesto for sustainable development within the initiative. It was published by four ministries central to the Belt and Road: the NDRC, the Ministry of Foreign Affairs, the Ministry of Commerce and the MEE's predecessor, the Ministry of Environmental Protection (MEP).
The guidance is scant on policy details. However, alongside a companion plan from the MEE, it sheds some light on the government's approach. Ren Peng, manager of the Overseas Investment, Trade and the Environment Program at the Global Environmental Institute said: "MEE's principles are important, at the national level it sends a signal: the central and provincial governments are paying attention to the issue."
At its outset, the document sets a timeline for laying "a solid foundation for a green BRI within three to five years".
As for what a "green Belt and Road" might look like, the guidance encourages companies operating overseas to observe local environmental laws while also calling on them to adopt higher environmental standards. It acknowledges the economic logic of companies pursuing green development, stating that environmentally friendly standards will "enhance their green competitive edge to lead green development". As for green finance, it proposes the creation of policies to prevent ecological risks from project investments. It also advocates for the creation of green banks and the use of China's policy banks, which are tasked with carrying out government policy, to actively channel funds to green projects.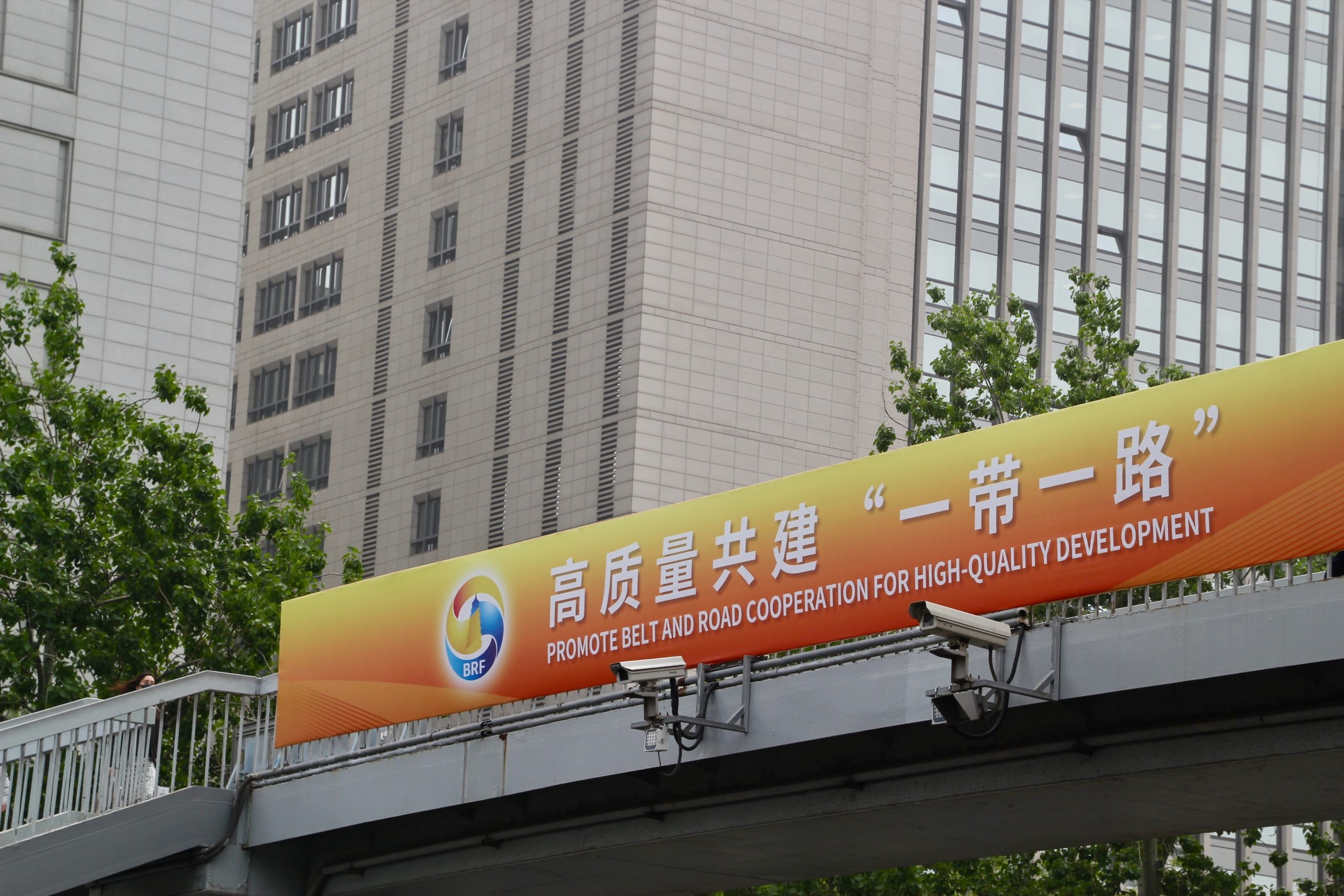 However, so far the government has not established binding environmental standards for banks or companies operating overseas. A compliance mechanism is lacking, according to Bai Yunwen, executive director of Greenovation Hub. "If a company doesn't abide by [the guidance], what punishment will they receive? The guidance doesn't say," she said.
In projects undertaken by Chinese state-owned enterprises and banks, environmental impacts and violations of local laws have sparked protests and led to lawsuits. A Chinese-funded coal plant in Lamu, Kenya and rail and port projects in Sri Lanka have been sites of such controversies.
Others note the guidance's failure to emphasise certain priority areas like climate change. Simon Zadek, a visiting fellow at Tsinghua University's Centre for Finance and Development, told chinadialogue: "The 'greening the Belt and Road' story suffers from a lack of specificity: number one, an enforcement mechanism, and two, a lack of real will by China to address the particular and long-term challenge of climate change as it relates to the Belt and Road."
The government's progress report on the Belt and Road, released this week, vows to uphold the Paris Agreement at the same time it acknowledges cooperation on coal projects as part of the initiative's achievement to date. Coal projects have dominated China's Belt and Road power sector lending and accounted for the largest share (42%) of China's policy banks' overseas energy finance in 2018.
In a recent interview with chinadialogue, Nicholas Stern, former chief economist of the World Bank said: "I feel that there is a split between the ideas behind the Belt and Road Initiative and what has actually been financed under the initiative. It would be good if China's Belt and Road financing can get closer to the idea and to the great changes that are happening inside the country."
Specific policies needed
The Chinese government has presented the Belt and Road as an open, multilateral platform, but its projects have been almost entirely funded by China's state-owned banks and enterprises, according to a 2018 study by the Industrial and Commercial Bank of China and Oxford Economics. Because the main entities involved are state owned not private, the central government has unique power to shape the Belt and Road's development through its environmental policies.
Powerful central government bodies like the NDRC and the State-owned Assets Supervision and Administration Commission (SASAC) could complement the MEE to deliver these policies, according to Bai Yunwen. They already have related policies in place that could be further applied to greening the Belt and Road. For instance, the SASAC has set a negative list that shapes what sectors state-owned enterprises can invest in overseas, and China's central bank and the Banking and Insurance Regulatory Commission have to approve outbound investments.
In 2013, before the BRI had begun, the Ministry of Commerce and MEP published a guidance on environmental protection in foreign investment. It calls for Chinese companies to borrow best practices from multilateral development banks and international organisations. Multilateral development banks have public environmental standards and accountability mechanisms that China's banks have not been required to create, for instance. Most major multilateral lenders have also restricted coal financing, and the Organisation for Economic Cooperation and Development's export credit agencies have agreed to phase it out.
At a press conference last November, Xie Zhenhua, China's special envoy on climate change, reiterated this call saying: "Not only industrial projects, but other projects should also adopt China's domestic standards for energy conservation, emission reduction and addressing climate change. They can also refer to the most advanced standards globally, so that at the same time we help these places to build, we also help them achieve emission reductions."
Will the forum bring change?
On the sidelines of the forum this week the Belt and Road Green Development Platform, a partnership of 24 civil society organisations in China, will propose a series of joint recommendations for the initiative. According to a list to be published in the next few days, their proposal includes the full integration of the Paris Agreement carbon emission reduction goals within the BRI, project compliance with international best practices beyond local environmental law and a ban on coal financing unless no other resources exist to meet demand.
Countries participating in the initiative will also have a chance to air changing views at this year's forum. Pakistan, one of the top recipients of Chinese finance for coal projects, recently shelved a large coal project due to rising debt and concerns about overcapacity in the sector. Meanwhile, the Indonesian government recently stipulated four conditions for Belt and Road projects, including requiring the use of environmentally-friendly technology.
The "green Belt and Road" sub-forum and the BRI International Green Development Coalition will provide an opportunity for governments and organisations to further weigh in on what a "green Belt and Road" should be. The summit is unlikely to unveil any detailed policies, according to Bai Yunwen. However, the emphasis on green development in the agenda and a draft communiqué suggest that the initiative may indeed be elevating sustainability to a new level of importance going forward.