About
Food Fats & Fertilisers (FFF) Ltd was established in 1960. It changed its name to 3F Industries Limited in 2013. It is one of India's leading multinational corporations in the edible oils import and production sector, with operations spanning a range of industries including garments and textiles, infrastructure and energy. In 2018, 3F committed to procure certified sustainable palm oil, but its 2021 ACOP to the RSPO indicates that 0% of its volume is RSPO-certified.
RSPO Member : Yes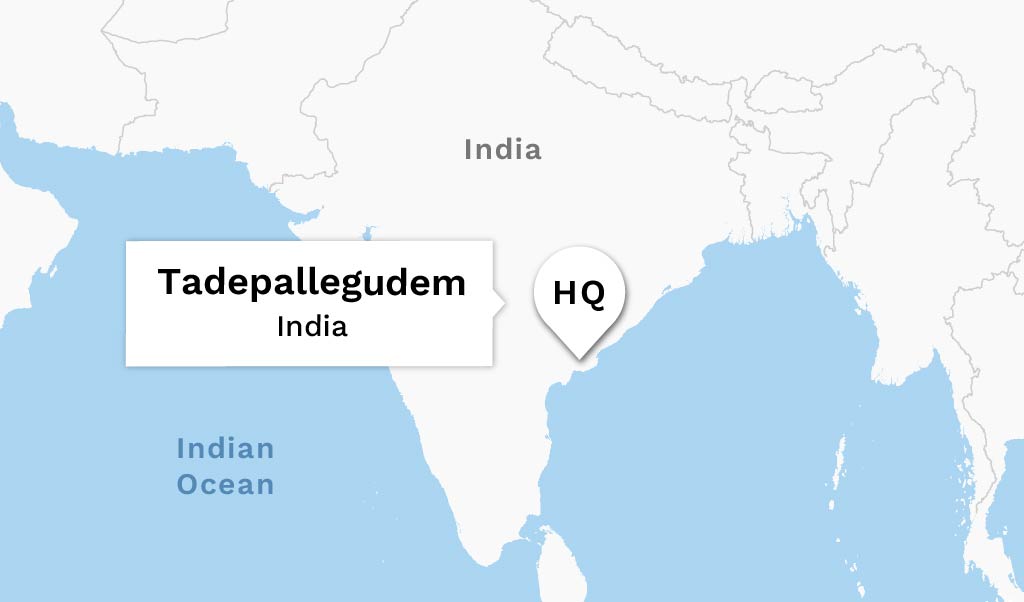 Landbank
~24,500
hectares in India (3F website lists 7000 ha in Karnataka, 1500 ha in Gujarat, 16000 ha in Andhra Pradesh)
Supply chain position
Vertically integrated
Processor and trader of crude palm oil and palm kernel oil. Refiner. Trader and manufacturer of consumer goods, animal feeds and oleochemicals.
Refineries / capacity
3
processing 200,000 MT annually (in Tadepallegudem, Krishnapatnam and Hyperbad)
NDPE policy
Yes
No deforestation, No peat, No exploitation
Market served
International, European, North American, Indian
Parent Company
n/a
Subsidiaries
3F Oil palm Agrotech Pvt. Ltd., 3F Oil Palm Suriname N.V., 3F Oil Palm International Pte. Ltd., 3F Oil Palm in Gabon
Products
Crude palm oil, crude palm kernel oil, refined oils and palm derivatives including stearic acids, glycerine and hydrogenated fats for industrial use, vanaspati, baking shortening, margarine, speciality fats for manufacturing chocolate and confectionery, oleochemicals, specialty chemicals and soap noodles for cosmetics, food colourants for food and feed industry, oleoresins and herbal extracts.
Resources
Mongabay
Mizoram's balancing act with palm oil's ecological impact and economic benefits
September 13, 2021
The Third Pole
Oil palm pioneers doubt crop will take off in Himalayan foothills
April 29, 2022
The Arunachal Times
Land finalised for palm oil mills to be run by Ruchi Soya and 3F Palm
June 7, 2022
The Economic Times
Big names in India's palm oil industry are chalking out plans for expansion of palm oil plantation
September 1, 2021
Bioenergy International
3F Industries commits to sustainable palm
July 31, 2018