A growing demand for more ambitious climate action is pushing German parties to outbid each other in this year's national election campaign, setting the scene for the country to become a more progressive partner in international climate diplomacy.
For the first time, climate policy is at, or near, the top of German voters' concerns in the upcoming national election. A recent landmark climate ruling by the country's constitutional court has pushed Chancellor Angela Merkel's government to move Germany's goal of climate neutrality from 2050 to 2045 and to update the climate action law.

The long-serving conservative chancellor is not running for re-election, and judging by current polls, the Green Party looks set to become part of the next federal government – either as junior partner, or as the leading party that will provide the next chancellor from its ranks.
This "green shift" will influence Germany's position in the world, says John Kirton, director of the G7 Research Group, and co-director of the G20 Research Group at Trinity College, University of Toronto. "Clearly the new leadership is likely to want to do more of what the Green Party has long said it wants to do," he said.
"I would expect to see significant advances in Germany's leadership on climate change," said Kirton, adding that this will not go unnoticed by close partners. "Germany's partners will be paying close attention to the polls."
A green shift
The Greens' surge is connected to a general pro-climate shift in Germany's society and political landscape. Heat waves and droughts in the past few years and the rise of the Fridays for Future student movement have catapulted climate change up citizens' priorities, forcing political parties to act. MPs and government representatives have upped their rhetoric and increasingly tried to show themselves as climate action leaders. Merkel's ruling coalition introduced a policy package that included a major climate law, a carbon price for transport and heating fuels and a plan to exit coal-fired power production by 2038 at the latest.
After Germany's constitutional court recently issued a landmark ruling that the government's efforts on climate change were insufficient, parties switched into full election campaign mode and outbid each other with proposals. This led to the government bringing Germany's target year for climate neutrality forward to 2045.
Germany will only become greener
Political analysts agree that this green shift is bound to translate into international actions. "There is a growing understanding internationally that any future German government is likely to be very green, even if it isn't one led by the Green Party," says Jennifer Tollmann, senior policy adviser for climate diplomacy and geopolitics at think-tank E3G. "So, there is an understanding among partners like the US that they are likely to see more action on climate rather than less."
Traditionally, German foreign policy positions don't tend to change with a change in government. But if the Greens were to lead the next government, the country would enter uncharted political waters. The Greens' candidate for chancellor, Annalena Baerbock, has made clear she wants all policies of a new federal government to make climate action the yardstick. She and her party oppose the controversial Russian–German gas pipeline Nord Stream 2, which the German government has backed so far. "We cannot finalise this project," she recently said at a virtual event of the Atlantic Council. If the project is still being built when the next government takes office, the pipeline's fate could be sealed.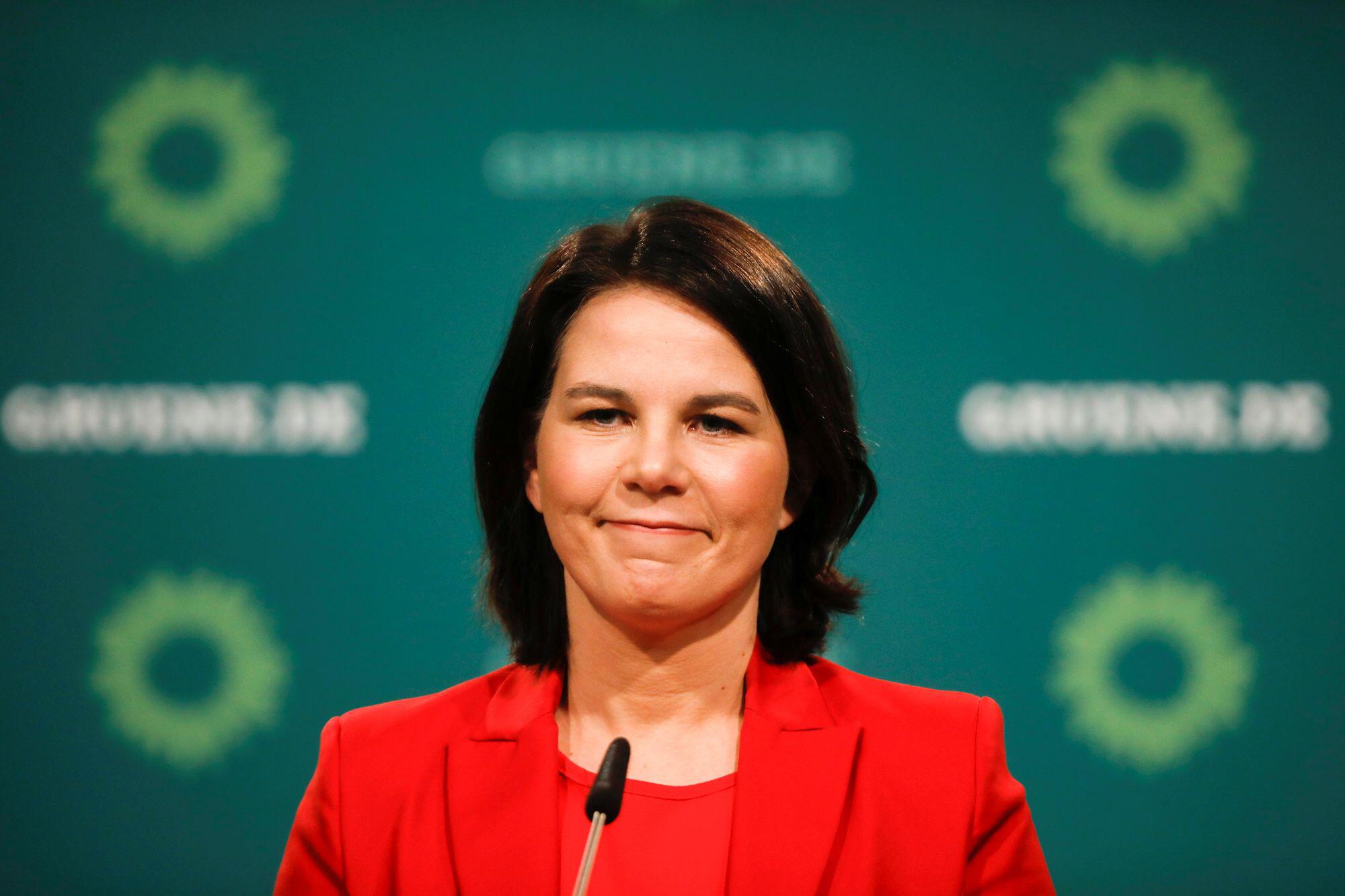 The Green's foreign policy approach is still in flux, as demonstrated by an internal row over possible arms deliveries to Ukraine. However, the head of the Munich Security Conference Wolfgang Ischinger recently told German Tagesspiegel that the Green Party "does not seek to break with the lines of German foreign, security and European policy that have been tried and tested for decades."
Susanne Dröge, a senior fellow at the German Institute for International and Security Affairs (SWP), agrees. "A government with the Greens will challenge its partners more," she said. But there is no need for concern about any abrupt changes in Germany's positions on climate. "The foreign partners can be prepared for Germany to remain very present as a player, or rather to step it up a notch." She expects Germany will position itself even more strongly in international climate policy in the coming years, as a "reliable, continuously committed and model country that manages to reconcile economic growth and climate policy."
This will be even more the case if Merkel is succeeded by the conservative CDU party leader, Armin Laschet. The premier of Germany's most populous state, North Rhine-Westphalia, and a former member of the European Parliament, Laschet is seen as a centrist likely to follow Merkel's moderate course. In one of his first speeches as CDU leader he said he aimed to readjust the relationship between the state, the economy and ecology. "I want climate prosperity," he said, putting an emphasis on European cooperation and adding that this pledge was central to his bid to become chancellor candidate.
Germany as a 'champion of multilateralism'
Germany's shift away from fossil fuels without relying on nuclear energy is known as the "Energiewende". Over the years, the government has advertised as success stories the ramp-up of renewables and more recently Germany's climate action law and the carbon price on transport and heating fuels.
Kirton noted that Germany has been a leader and mediator in these fields among the G7 and G20 nations. However, he sees some imperfections in Germany's climate policy: the country was slow to decide to abandon coal; it should have agreed to keep existing nuclear plants for longer; and should not be supporting a major fossil fuel project like the Nord Stream 2 gas pipeline.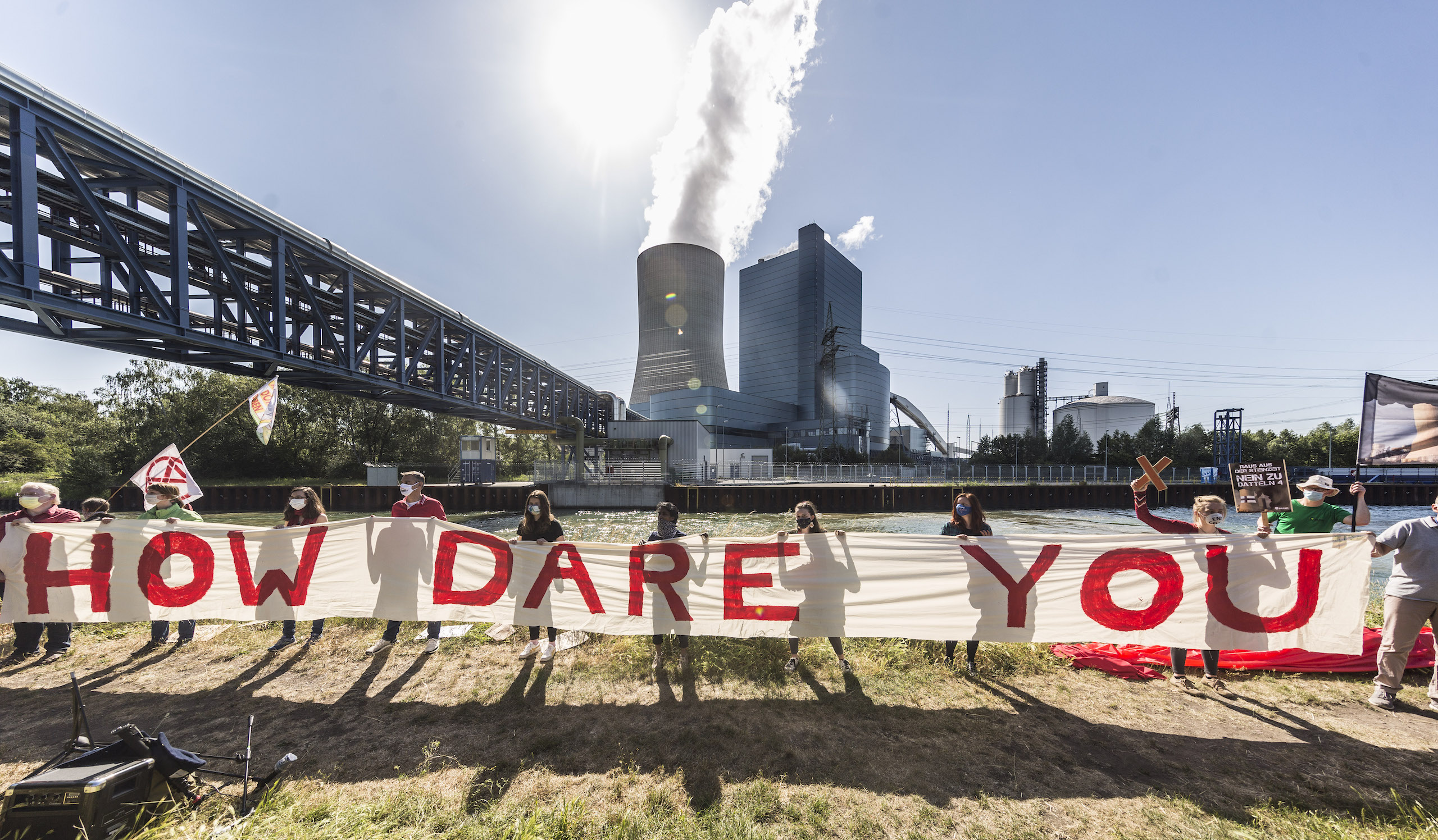 In more general terms, the German government has long emphasised European and global cooperation, portraying itself as "a champion of multilateralism", says E3G's Tollmann. Merkel herself has held high the idea of multilateral cooperation, especially after Trump was elected US president.
In May, Merkel cautioned that "multilateralism is not to be taken for granted" and highlighted the upcoming G20 summit in Italy as a key chance for cooperation on climate. "I expect a very strong message from the G20, particularly since its members are responsible for about 80% of global greenhouse gas emissions," she said.
The German government has often shown a knack for facilitating cooperation and seeking compromise. As it has done in its domestic politics, so in the international sphere it frequently mediates, builds coalitions and is a key interlocutor for countries such as Turkey. Germany is a key driving force within the European Union.
How will the next German government manage the US–China–EU triangle?
Without the EU, Germany is a weak player in the relationship with China and the US, said SWP's Dröge. "This is about the triangle of the largest economic areas and Germany has to coordinate with the EU again and again, because the balance of power is in a state of flux." The great challenge for the next German government and the EU will be working together with the US to show a clear position vis-à-vis China, while at the same time continuing to signal an openness on climate action.
Tollman says it is very important for Germany to maintain a dialogue with China, playing a mediating role in the debate about infrastructure investments in third countries, such as under the Belt and Road Initiative. "Competition is good, but aggression is bad because it is a distraction from that race to the top that we want it to be. Germany plays an important role in keeping it more on the competition side of things."
Merkel has been a key player in these efforts. Together with French President Emmanuel Macron, she had a call with Chinese President Xi Jinping several days before Joe Biden's Leaders' Summit on Climate, and the three leaders agreed to work more closely on climate change. At the Global Solutions Summit in Berlin in May, Merkel reiterated countries need to continue to aim for cooperation. "Think of climate change and biodiversity, as well as other global challenges – without China we will not be able to tackle those challenges," she said.
Her successor will have to work hard to establish the same kind of relations with leaders.
'Merkel's last hurrah' as Germany focuses on election
During her 16 years in office, Merkel has built herself up into a recognised international stateswoman and an impactful player in forums like the G7 and G20. Having hosted the G7 twice and the G20 once, she is a veteran of these groups.
Kirton says Merkel's skill in finding compromise among world leaders has its roots in Germany's political system which is always run by a coalition government and where the federal states have a say in the country's legislation. "Keeping all those rabbits in the same hat is an extraordinary political skill, and leaders from countries with different systems such as France or Russia are just not raised knowing how to do that."
Merkel has been nicknamed "Climate Chancellor" for her long-standing international engagement on emissions cuts. However, says Tollmann: "She doesn't see climate policy as her baby." Judging from her speeches and statements, Merkel sees her legacy more broadly in keeping multilateralism alive and going, adds Tollmann.
Any future German government is likely to be very green, even if it isn't one led by the Green Party
Jennifer Tollmann, E3G
It's also a question of how much Merkel and her government will be able to focus on international issues over the coming months, at a time when political campaigning will mostly focus on domestic policies, said Dröge.
Tollmann expects the government will give only "very targeted attention" to international climate talks during the election campaign. But, he adds, "it is also an extraordinary international year, and given Germany's role as a champion of multilateralism, they will be forced to step up."
Heeding calls to step it up internationally could become a part of the ongoing election campaign, if Merkel wants to show off what she and her government are capable of, said Kirton. "Merkel doesn't want to be remembered as the last CDU chancellor who couldn't hand over the country to a successor from her own party, but was replaced by this brand-new Green Party candidate." The UK G7 summit in Cornwall will likely be seen as Merkel's "last hurrah", says Kirton. "The Cornwall summit is the biggest outing she's got to lead again the way she so effectively has in the past."
G7 presidency will be a 'sink-or-swim challenge' for the next chancellor
It will be some time before Merkel's successor has her level of clout – if she or he ever gains it – but there will be little time to transition, as Germany takes over the presidency of the G7 in 2022. The next chancellor will have to step up to the geopolitical plate quite quickly.
"Nobody has that [Merkel's] authority from day one, but the G7 presidency role will force them to establish that weight quickly," said Tollmann. "It will be a bit of a sink-or-swim challenge for them, because they will have to grip that group, which the UK has explicitly positioned as an engine to keep 1.5C within reach."
Leaders are increasingly narrowing in on aiming to limit global warming to 1.5C above pre-industrial levels, instead of the 2C also mentioned in the Paris Agreement, as scientists say the effects will be much more severe with the latter. Tollmann said the structures the next German leaders builds around them will be crucial to help promote this goal. "Are we going to see something like a 'climate czar' à la John Kerry?"
International partners can be sure that whoever wins the next German election will be greener, said Kirton. "Macron, Biden, Trudeau, Johnson and the others can absolutely do what Merkel agrees now, and then always up the pace if her likely successor wants to do a bit more soon."
What's on the plate for Germany's presidency? By that stage, the Covid-19 pandemic will likely be under control in G7 countries, and the focus will be on building back better – and in a sustainable way, according to Kirton. He is pessimistic about the prospects of the UN climate summit in Glasgow later this year. "As the world will probably have to conclude that COP26 didn't deliver enough", Germany could use the G7 as a forum to push for more climate action next year, he said.
Tollmann said Germany should take over the baton from the current UK presidency. "Germany needs to continue establishing the G7 as an engine for decarbonisation and keeping 1.5C within reach." She sees the big task left for the G7 to develop in the areas of sustainable finance and changing economic framework conditions.
"Germany has to push on all of that techie stuff, because it shifts the behaviour of markets around the world," she said.
"The UK has put down a lot of good foundations, which the German presidency can build on."
This article is part of our ongoing series on G7 summit. Explore the series to date here.