In the year between COP27 and the last UN climate change conference, in November 2021, the world has changed. Russia's invasion of Ukraine has sent inflation spiralling. Energy, food and supply chain security have shot to the top of the political agenda.
Though some governments have used the crisis to step up the pace of efforts to decarbonise and improve energy efficiency, some have focused on finding new fossil fuel sources to increase energy security in the short term. Others, such as Poland and some politicians in the UK, are wrongly blaming soaring energy costs on measures to tackle climate change.
Despite the two country's declaration of cooperation at COP26 in Glasgow, the China–US Climate Working Group has been suspended, and bilateral meetings on several issues have been cancelled.
Meanwhile, the science and impacts of climate change are clearer. The IPCC (Intergovernmental Panel on Climate Change) has published new reports on mitigation and adaptation. They warn that without "immediate and deep" emissions reductions across all sectors, it will be impossible to constrain average global temperature rise to 1.5C above pre-industrial levels.
The need to reduce emissions rapidly has never been more apparent. Appropriately, the Egyptian presidency of COP27 has made its strapline "Together for implementation". This article considers in detail what to expect from the COP.
Where and when is COP27?
What happened at COP26?
What are the Egyptian presidency's priorities for COP27?
What is on the agenda for COP27?
What does the latest climate and emissions research say?
What is Egypt's record on climate change action?
How does COP27 link to biodiversity COP15?
Where and when is COP27?
COP27 is being held in the Egyptian resort town of Sharm el-Sheikh from 6 to 18 November 2022.
In October, the Democratic Republic of Congo held a pre-COP event.
What happened at COP26?
The main outcome of the last UN climate COP was the Glasgow Climate Pact, which included a commitment to end "inefficient" fossil fuel subsidies and "phase down" coal. Many countries were disappointed by the final text, which was watered down in several places, including the wording on coal that had initially stated the fuel would be "phased out".
The Glasgow talks also resulted in several multilateral agreements between groups of countries. These included commitments to slash methane emissions, stop deforestation and end financing for overseas fossil fuels.
The "rulebook" for the 2015 Paris Agreement was finalised, including the contentious issue of trading carbon emissions under Article 6.
However, the promise of $100 billion every year in climate finance from developed nations remained only partially fulfilled.
There was little progress made on adapting to climate change, and none on "loss and damage" finance – to cope with the impacts of climate change that cannot be adapted to, and where losses are permanent, for example, due to sea level rise.
All nations agreed to submit enhanced emission-cutting pledges ahead of COP27. It has been estimated that existing nationally determined contributions (NDCs) to cutting emissions will lead to a global temperature increase of between 2.4C and 2.7C.
However, not much progress was made earlier this year during talks in Bonn on critical issues ahead of COP27. These talks were held under the UNFCCC (United Nations Framework Convention on Climate Change) – the 1994 treaty which gave rise to and oversees climate COPs.
What are the Egyptian presidency's priorities for COP27?
As mentioned, "Together for implementation" is the strapline. This implementation needs to happen "on time and at scale", and be "specific, measurable, and impactful", according to the "presidency vision".
The key to this is financial assistance for developing countries. Egypt's minister for international cooperation, Rania Al Mashat, told the Guardian: "We want this COP to be about moving from pledges to implementation. And we want to highlight what are the practical policies and practices, the processes that can actually push the pledges [into action], to bridge that gap."
She gave the example of de-risking finance through government guarantees to attract private sector investors. This would help some of the poorest and most vulnerable countries to gain access to finance, which is currently a major barrier.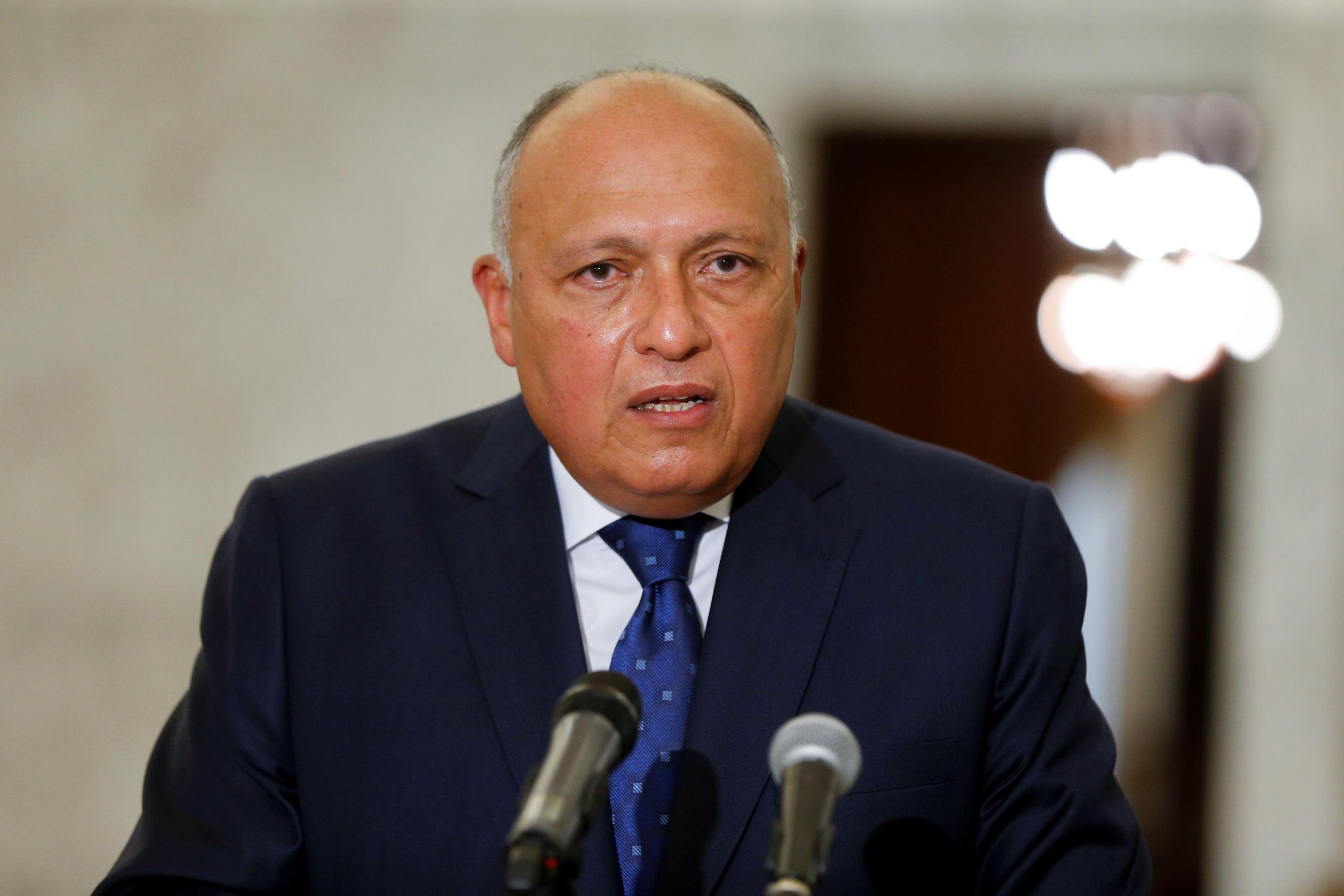 Mohamed Maait, the Egyptian finance minister, has stressed the need to tackle the debt burden that is facing many developing countries, leaving them unable to invest in climate change mitigation or adaptation.
What is on the agenda for COP27?
Unlike previous COPs, this one is not aiming for a single negotiated outcome but for action at the national level. "This is no longer just a function of what the global community agrees; it's how can the global community working together advance national interests and national agendas," said veteran COP negotiator Jonathan Pershing in an interview with Carbon Brief.
Discussions are likely to be dominated by the finance issue. This has always been a sticking point at COPs but has become even more urgent as the impacts of climate change become more visible.
Not only has the US$100 billion a year from richer nations failed to materialise in full, but it has become clear that the most vulnerable countries are receiving little of what is available. They are also getting further into debt as they are forced to spend vast sums on dealing with the impacts of climate change, severely hampering investment in emissions reduction or adaptation.
The presidency vision states that the climate finance issue needs to be addressed "in a manner which creates trust in the process and allays concerns that developing countries will be called upon to contribute to the global effort without commensurate support", hinting at the challenge at the heart of discussions on this issue in previous talks.
In recent years, an additional finance need for loss and damage has increasingly come to the fore. At COP26, developing nations argued strongly that developed countries owe them funding in this area.
However, that COP ended with developed countries blocking attempts to provide a financial facility for loss and damage, instead setting up a "dialogue" to allow formal discussions on the topic to continue. The presidency vision highlights the need to address loss and damage by "finding a balanced solution to the funding issue".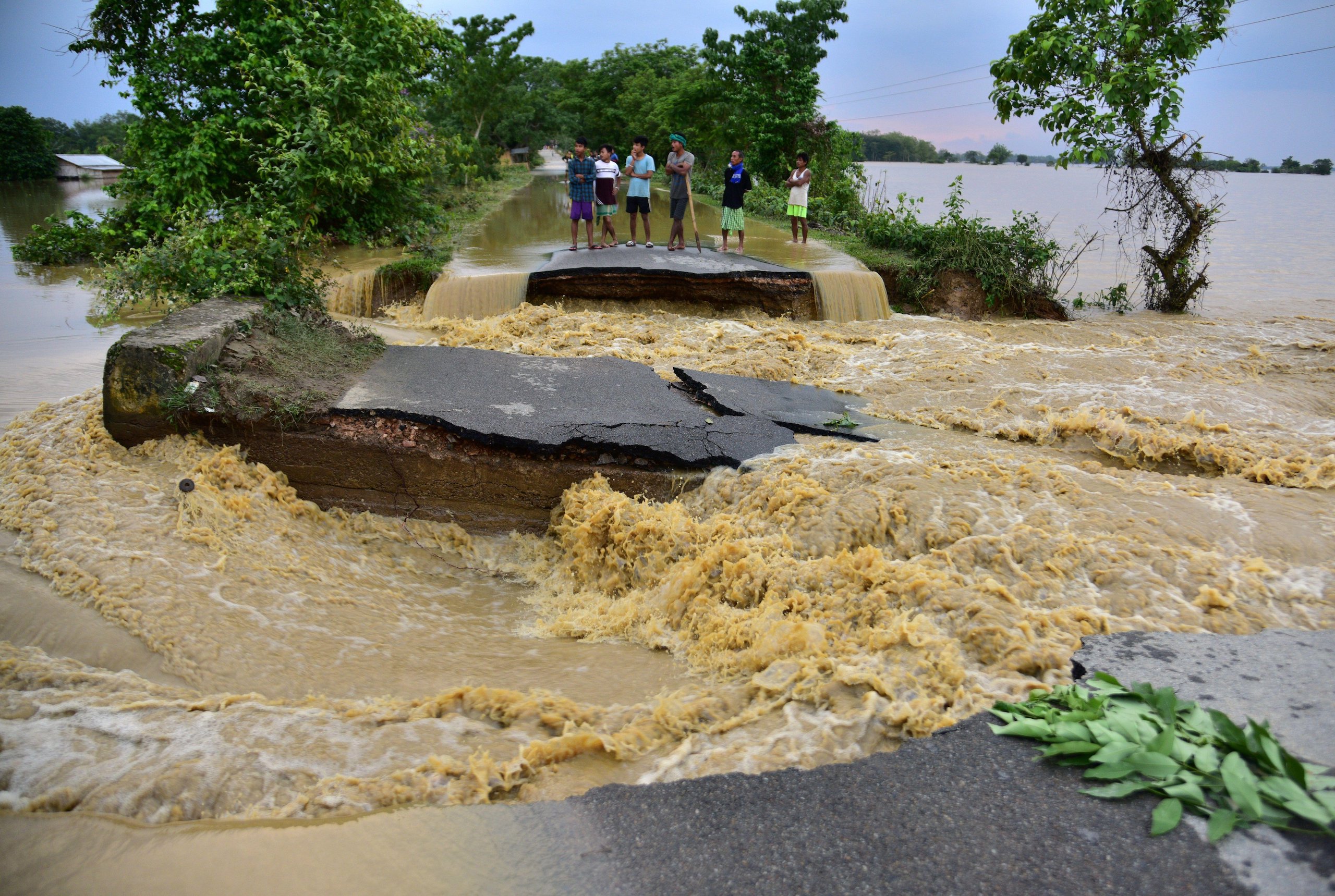 As with previous COPs, each day of COP27 will be centred around one or two themes, and events and announcements will be made accordingly. The themes are: Finance | Science | Youth & future generations | Decarbonisation | Adaptation & agriculture | Gender | Water | Civil society | Energy | Biodiversity | and Solutions.
Talks on finance could be made trickier at the COP by the energy and inflation crises hitting many countries. The presidency has acknowledged this in its five targets, stating that delivering climate finance to developing countries "needs a new mindset, updated strategies and policies, especially on the backdrop of current financial crises, debt challenges and increasing interest rates".
It also states that countries need to "avoid backsliding on commitments and pledges despite the multiple challenges and crises, in particular [the] energy crisis. We must all show leadership, where pledges and commitments are confirmed and even enhanced… Challenging times create opportunities for a speedy transition."
What does the latest climate and emissions research say?
Pressure has been building on world leaders ahead of the talks, with several landmark reports being issued by international organisations in the run-up. These include:
Climate Transparency: The G20 group of nations provided nearly US$200 billion in support of fossil fuels in 2021, rising 29% on 2020 levels, despite the worsening impacts of the climate crisis and their pledge in 2009 to phase out "inefficient" subsidies.
UN Environment Programme (UNEP): Current emissions reduction plans set out by governments will lead to an average global temperature rise of 2.4–2.6C by 2100, far above the 1.5–2C limit agreed upon by governments in Paris seven years ago, according to UNEP, which slammed progress as "woefully inadequate".
UNEP: Progress in adapting to climate change is still far too slow and lacks the finance needed to keep up with the accelerating impacts, according to UNEP. More than 84% of countries have at least one strategy, law or policy related to adaptation – an increase of 5% from last year. However, though the flow of international finance to pay for adaptation in developing countries reached US$29 billion in 2020 – an increase of 4% from 2019 and a 34% share of overall climate finance – it is still five to ten times below the estimated need, and the gap continues to widen.
International Energy Agency: Global carbon dioxide emissions from fossil fuel combustion are expected to grow by just under 1% this year. This is only a small fraction of their increase last year, as a strong expansion of renewables and electric vehicles is preventing a much sharper rise.
The Lancet: Vulnerable populations were exposed to 3.7 billion more heatwave days in 2021 than annually between 1986 and 2005, and heat-related deaths increased by 68% between 2000–04 and 2017–21.
What is Egypt's record on climate change action?
The International Energy Agency has noted Egypt's gradual reduction of fossil fuel subsidies and creation of feed-in-tariffs to incentivise renewable energy production.
The country submitted its updated NDC in June. This aims to ensure emissions from electricity generation are 33% lower by 2030 compared to a business as usual (BAU) projection. By the same year, transport emissions would be 7% less than BAU and oil and gas sectors would be 65% lower. The government has set a goal of 42% renewables in the power mix by 2035.
The plan's estimated cost is US$246 billion, though Egypt expects a significant portion to be met through international finance, such as concessional loans and grants.
Independent analysis of the updated NDC by scientists at Climate Action Tracker (CAT) rated it as "highly insufficient". Egypt could already easily achieve its new, weak target without introducing any new policies, according to CAT. The new target would actually result in Egypt's emissions increasing by around 50% by 2030, compared with current levels, it pointed out.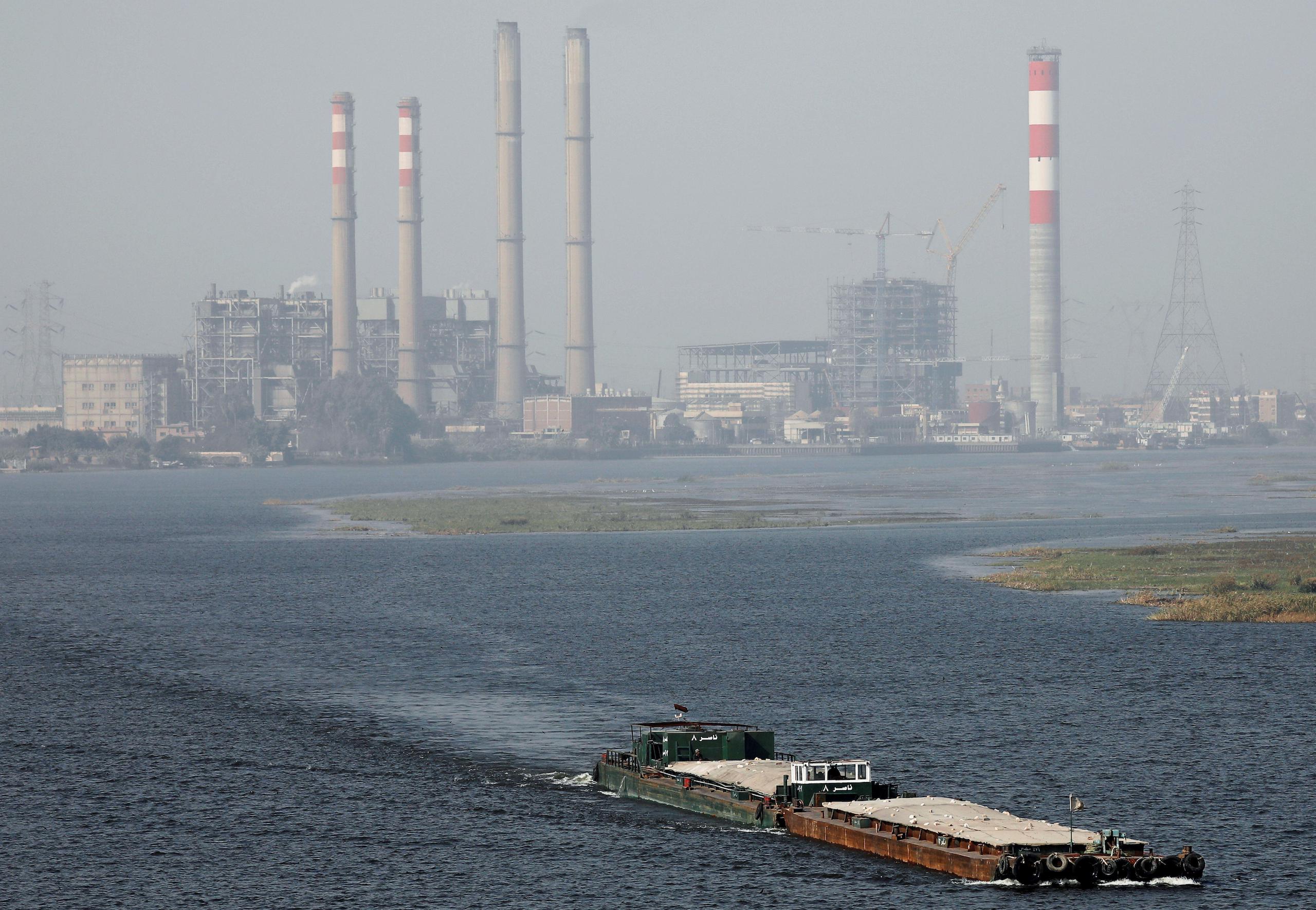 How does COP27 link to biodiversity COP15?
COP15 is due to finalise a new global deal to restore nature under the UN Convention on Biological Diversity (CBD). The negotiations will take place in Montreal from 7–19 December, having been moved from Kunming due to Covid-19. China still holds the presidency of the event.
The connections between climate and nature have become much clearer in recent years, both in terms of how climate change affects nature, and increasingly of how nature can support efforts to mitigate and adapt to climate change – so-called "nature based solutions" (NbS). COP26 had a strong focus on NbS.
However, the first part of COP15, held last year in Kunming, ended with a lack of clarity on NbS. The term itself is controversial in CBD circles. African nations and NGOs fear it will enable carbon emitters to use carbon offsets from tree planting in developing countries to avoid cutting emissions, damaging the rights of local communities and indigenous people.