"An atlas of human suffering and a damning indictment of fake climate leadership." UN secretary-general António Guterres did not hold back in his assessment of the findings of international climate scientists.
The latest report of the Intergovernmental Panel on Climate Change (IPCC) focuses on the impacts of warming and the urgent need for humanity to boost adaptation to changes that would hit human health, natural ecosystems and global and local economies. The report was finalised and approved by 270 authors and 195 governments.
It is harder-hitting than the last report from the IPCC on this subject in 2014, reflecting both the increasing impacts seen around the world in recent years and improvements in science. For example, it states that extreme heat, ocean acidification, drought, fire, sea-level rise and intense tropical cyclones are harming the natural world and killing people, and have been doing so for decades. The 2014 report was cautious about the extent to which climate change was affecting human societies.
It states that even a small amount of additional warming threatens food production and security, with global maize supply chains at risk at temperatures just 1.5C above pre-industrial levels and staple crops particularly at risk if warming reaches 2C. The previous report focussed on risks to food security at levels of 4C or more. Climate change is also particularly affecting agriculture, fisheries, forestry, tourism and labour productivity of outdoor workers, with extreme events like tropical cyclones reducing short-term economic growth, it states.
Risks to ecosystems at lower levels of temperature rise are also spelt out in the new report, warning that entire ecosystems such as those in polar, mountainous and coastal areas will be irreversibly lost even if temperatures are later reduced by stronger mitigation. (The IPCC defines mitigation as human intervention to either reduce the sources or enhance the sinks of greenhouse gases.) It states that some ecosystems are already at the limits of what they can adapt to, including some warm-water coral reefs, coastal wetlands, rainforests, and polar and mountain ecosystems.
There is also a heavy emphasis on climate change impacts combining or triggering damages elsewhere, such as wildfires harming nature, people, infrastructure and the economy. Compounding and cascading risks were not discussed at length in the 2014 report.
The damage to the natural world from climate change is greater than previously realised: half of all species studied have shifted their ranges, many have become extinct locally, and some have become extinct entirely because of climate change, it states. Heat extremes are causing mass deaths of animals and plants, and there has been a widespread deterioration of ecosystems, it adds.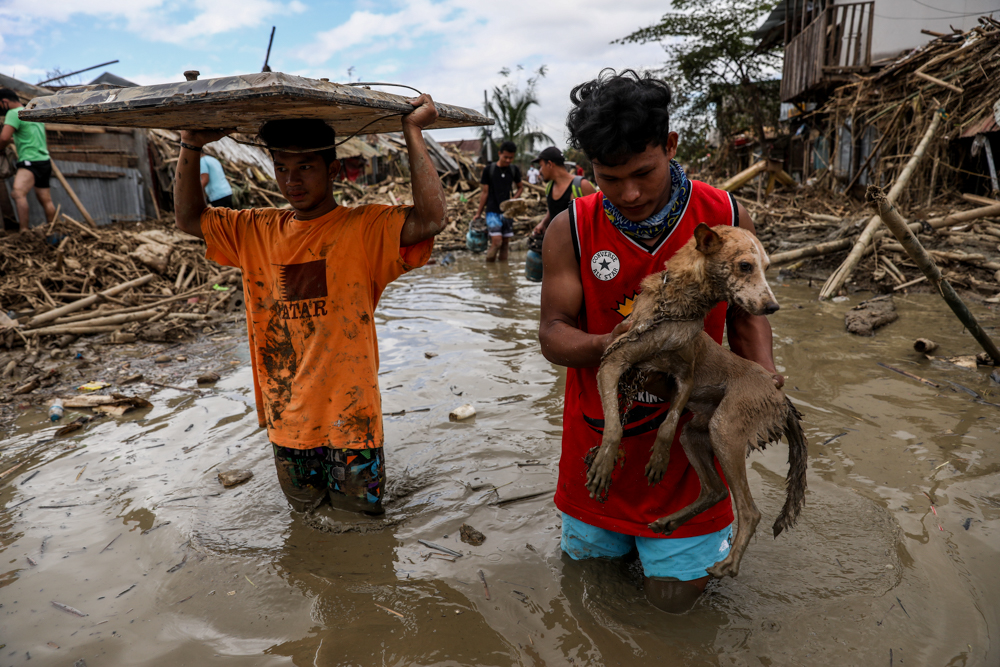 However, the report also stresses the opportunities within adaptation, to improve the resilience of humans and ecosystems against extreme weather, raise people out of poverty and promote better wellbeing. For example, water use in agriculture could be better managed, farms could be diversified, and ecosystems could be protected and restored for the benefit of both biodiversity and people, it states.
Speaking at a press conference to launch the report, UN Environment Programme executive director, Inger Anderson, pointed to the power of healthy ecosystems in helping adapt to extreme weather, for example, by providing shade, channelling rainwater and reducing surging waves. Restoring nature to enhance these features could also provide jobs, she added.
"We must start dedicating thought and funding to transformational adaptation programs with nature at their heart. Humanity has spent centuries treating nature like its worst enemy. Nature can be our saviour, but only if we save it first," she said.
The report also stresses the climate impacts on cities, which are projected to be home to two-thirds of the world's population by 2050. Damage from extreme weather can be magnified in urban areas, with heatwaves aggravating air pollution events and limiting the functioning of key infrastructure, it says. Coastal cities are home to almost 11% of the global population, potentially rising to more than one billion by 2050, it states.
Cities need to be re-conceptualised as places for nature, not just people, said Debra Roberts, co-chair of the group that produced the report. "We need to think about coastal defences, moving away from hard sea walls to more productive coastal ecosystems, with early warning systems to enable people to know when risks are emerging," she said.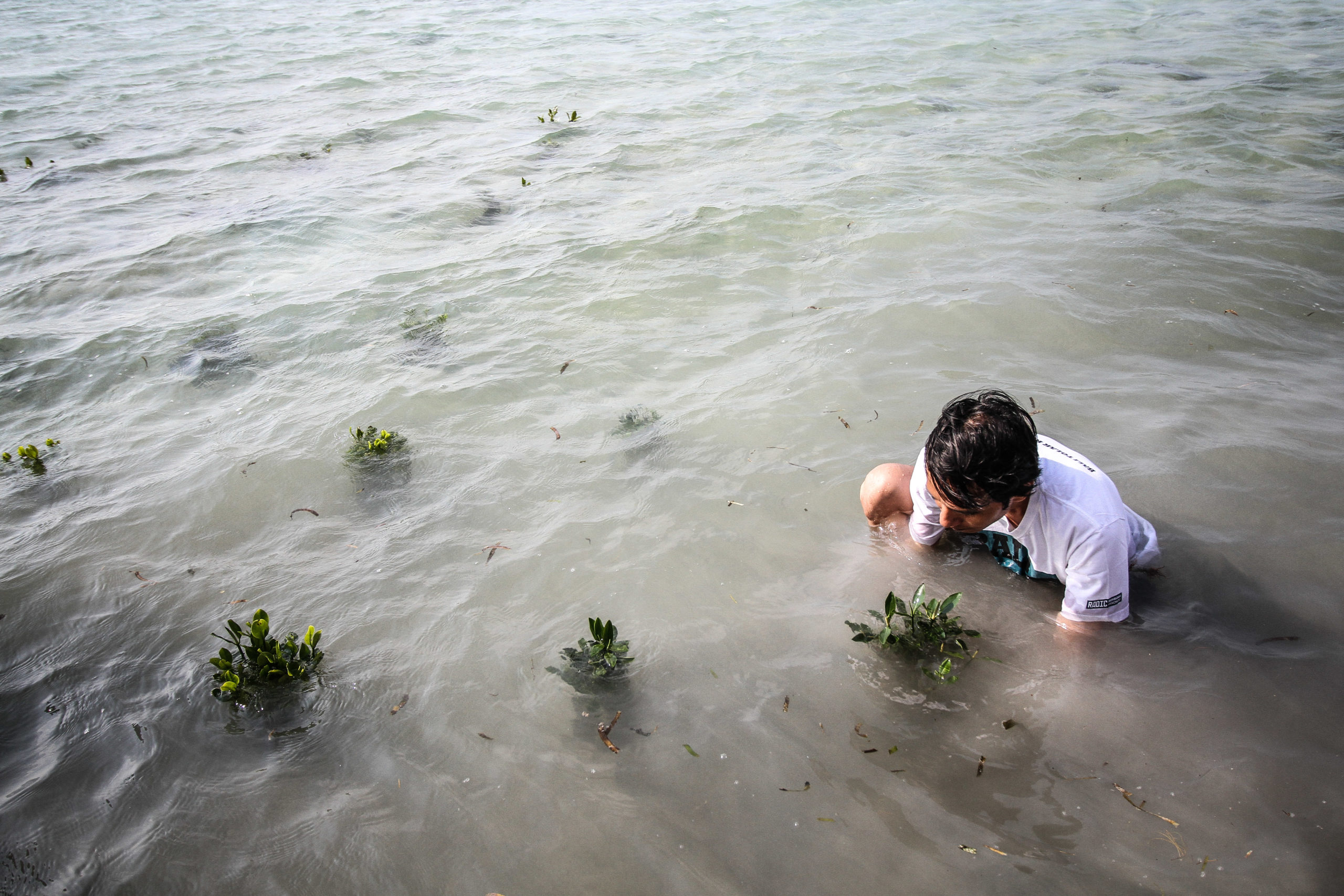 However, the report's authors also warned of the need to avoid unintended consequences in adaptation. Such "maladaptation" occurs when adaptation focuses on single sectors or risks, or prioritises short-term gains. For example, seawalls can protect assets in the short term but encourage risky developments in the longer term, increasing exposure.
Constant monitoring could avoid maladaptation, said the report's other co-chair Hans-Otto Pörtner. "In a warming world, measures that are effective now might not work in 20 years. Adaptation strategies might have to be revised constantly, and revisions should be fact- and data-driven."
The views of indigenous and local people should be heard to guard against maladaptation, said Roberts. In the report, the IPCC acknowledges the importance of scientific knowledge and indigenous and local knowledge in understanding and evaluating climate adaptation processes and actions. According to Roberts, this emphasis on local knowledge in an IPCC report was new.
"This is an exciting move for the scientific community, acknowledging that there are many forms and ways of knowing the world. Where we engage with indigenous communities and peoples and consider local knowledge, that really empowers us not only to frame the questions we're asking in a more relevant way but to develop answers that are more inclusive, and allows us to better understand the kind of options we have available to us," she said.
"There is no doubt that indigenous and local knowledge is critical to understanding the way we respond to the climate change challenge, and to finding solutions. These communities absolutely must be at the table when we're deciding what action to take," she said.
Humanity has spent centuries treating nature like its worst enemy. Nature can be our saviour, but only if we save it first
Inger Anderson, UN Environment Programme executive director
The IPCC warns that options for adaptation narrow and could become impossible as the world becomes warmer. There is a "rapidly narrowing window of opportunity" for some regions and sub-regions if temperature rise exceeds 2C, particularly for areas where climate impacts and risks are already advanced, including low-lying coastal cities, small islands, deserts, mountains and polar regions. High levels of poverty, water, food and energy insecurity, vulnerable urban environments, degraded ecosystems, and rural environments further inhibit the chances.
The report also points to the widening gap in finance for adaptation. Rich nations promised to provide US$100 billion a year to developing countries by 2020, both to reduce emissions and to adapt to climate change. This target has not been met, and adaptation has received only a quarter of what has been delivered.
At the COP26 UN climate talks late last year, governments agreed to double finance for adaptation to $40 billion by 2025. However, UNEP has estimated developing countries' needs for adaptation finance at $300 billion a year by 2030 and $500 billion by 2050. The IPCC report stresses that the impacts of climate change have hit poorer communities the most despite them contributing the least to the problem.
There is "a burning case for climate reparations," said Daniel Willis, climate campaigner at Global Justice Now. "The bottom line is that rich countries must pay up for the loss and damage they have caused. Money for adaptation remains severely lacking, and a genuine loss and damage fund has been repeatedly blocked by rich countries."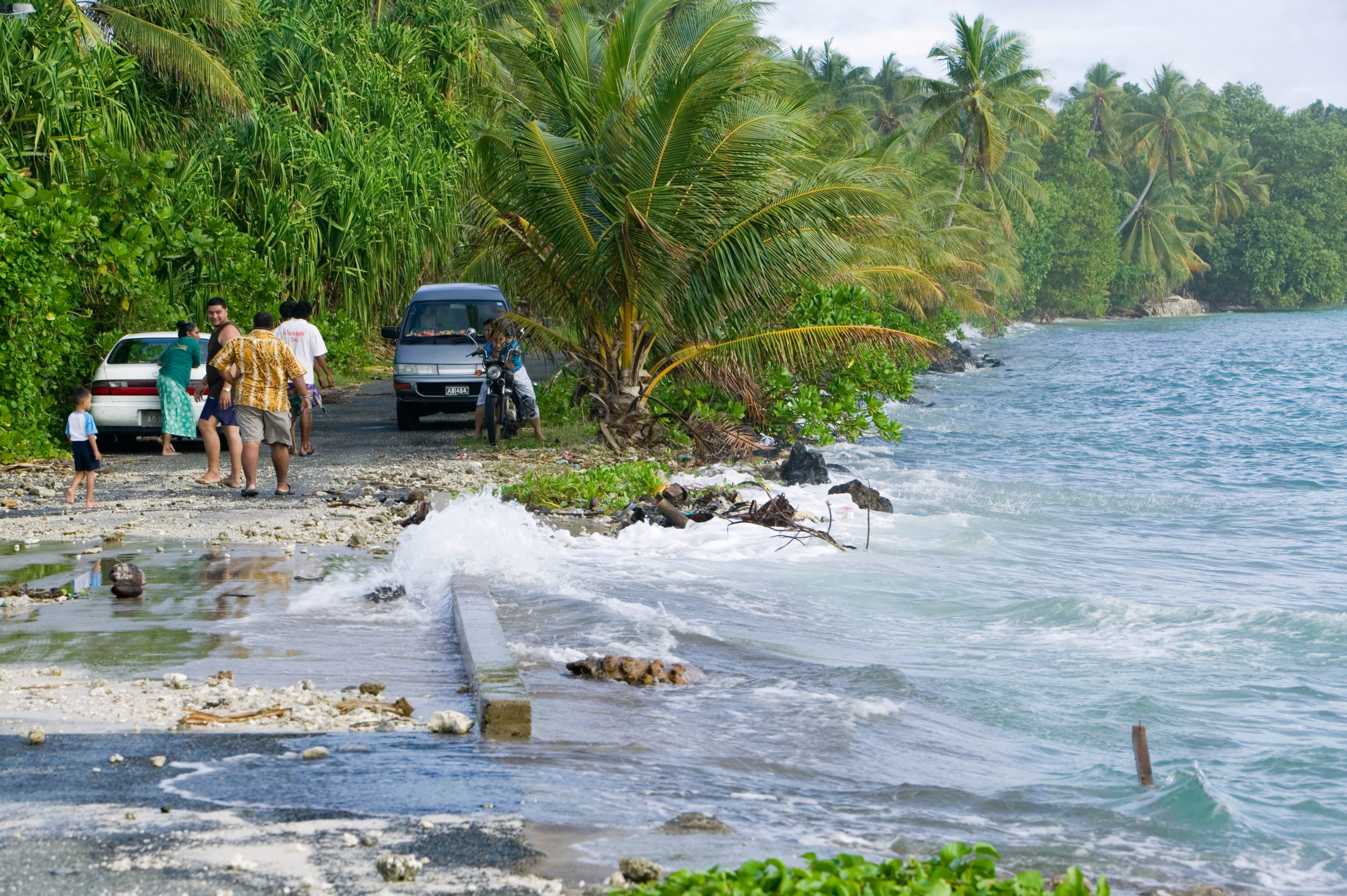 The term "loss and damage" refers to impacts of climate change that cannot be adapted to and where losses are permanent. It has become a major issue in international climate negotiations. At COP26, developing countries pushed for funding dedicated to loss and damage. They were bitterly disappointed when the US and EU blocked it. The talks concluded with an agreement for "a dialogue" to discuss funding arrangements.
During line-by-line discussions on the contents of the IPCC report, the US sought to replace the words "losses and damages" with "impacts", according to Climate Home News. At the launch press conference, Pörtner said that the IPCC "did not get entangled in political debates between the global north and global south", and the term "losses and damages" – which appears several times in the final text – was "policy-neutral".
The report came just days after Russian troops invaded Ukraine, but commentators agreed that the crisis should catalyse climate action rather than detract from it. Pörtner pointed out that reducing fossil fuel use should become an even higher priority since it would reduce dependencies on the suppliers of fossil fuels.
Professor Emily Shuckburgh, director of Cambridge Zero at the University of Cambridge, said the situation was a reminder of the fragility of geopolitics and how dramatically it could change. She added that climate change was one of the most predictable but also preventable causes of crises.
"When we've come through a pandemic, now more than ever, we really should be looking to how we can address that predictable and avoidable risk to reduce overall global threats," she said.