It wasn't the most auspicious start to a new era of global climate correction by tech mega-corporations.

Early in April, Swiss start-up Climeworks announced it had raised US$650 million from big investors for the expansion of Orca, a pioneering plant built amid the glaciers of Iceland that sucks CO2 from the atmosphere and buries it deep underground – a prototype, said Iceland's prime minister Katrin Jakobsdottir, for a massive new global industry that could stave off runaway climate change. But just two weeks later, the machine ground to a halt after only six months of operation. It was a victim, said its operators, of freezing temperatures.
The company has not responded to our requests for an update on the state of the plant, but it has been reportedly forced to embark on design modifications. Its promise to extract 4,000 tonnes of CO2 from the air in the first year looks unlikely to be met.
Still, investors are not downhearted. Long-standing backer Microsoft, and new arrivals such as the reinsurance giant SwissRe are sticking with the project, which promises to be removing 40,000 tonnes within three years and more than 1 million tonnes by 2030.
They are far from alone in their enthusiasm for the carbon-eating technologies. April saw a Who's Who of the world's biggest tech companies putting up serious money for what seemed only a few years ago to be pipedreams: the cast included Meta, formerly Facebook; Alphabet, which owns Google; and the private foundation of the world's richest man, Tesla tycoon Elon Musk.
So is this a new era for fixing climate change while allowing the world to continue its rampant burning of carbon-rich fossil fuels? Is it, as Peter Judge of the news service DatacenterDynamics describes it, "a ticket to continuous growth" for the global economy, and a licence for big tech's part in it? If so, who will run and regulate this vast new global enterprise? And who will pay?
Carbon capture pledges and prizes
If carbon-capture technology is the future, then April 2022 may one day be seen as the moment it really took off. It was then that Meta, Alphabet, Canadian e-retailer Shopify, and Stripe, an Irish-American financial services company, all signed up for what they called the Frontier initiative. They collectively committed to buying US$925 million of carbon credits generated by capture technologies by the end of this decade. Their aim, they said, was to incentivise investment by creating a guaranteed market.
Days later, Stripe separately partnered with Lowercarbon Capital, a specialist venture capital firm, to create a new $350 million fund for capturing carbon.
But the biggest April headline-grabber, perhaps inevitably, came from Musk. His foundation announced the award of $1 million to each of 15 teams working on carbon removal that were shortlisted for its XPRIZE. In 2025, it will award $80 million to one of them. The eventual winner will by then have to demonstrate a plant or system that can remove at least 1,000 tonnes of CO2 a year from the air, along with a costed plan to remove 1 million tonnes and a demonstrable "pathway" to achieving a billion tonnes or more ­– out of the 40 billion-plus tonnes that we currently put into the atmosphere annually.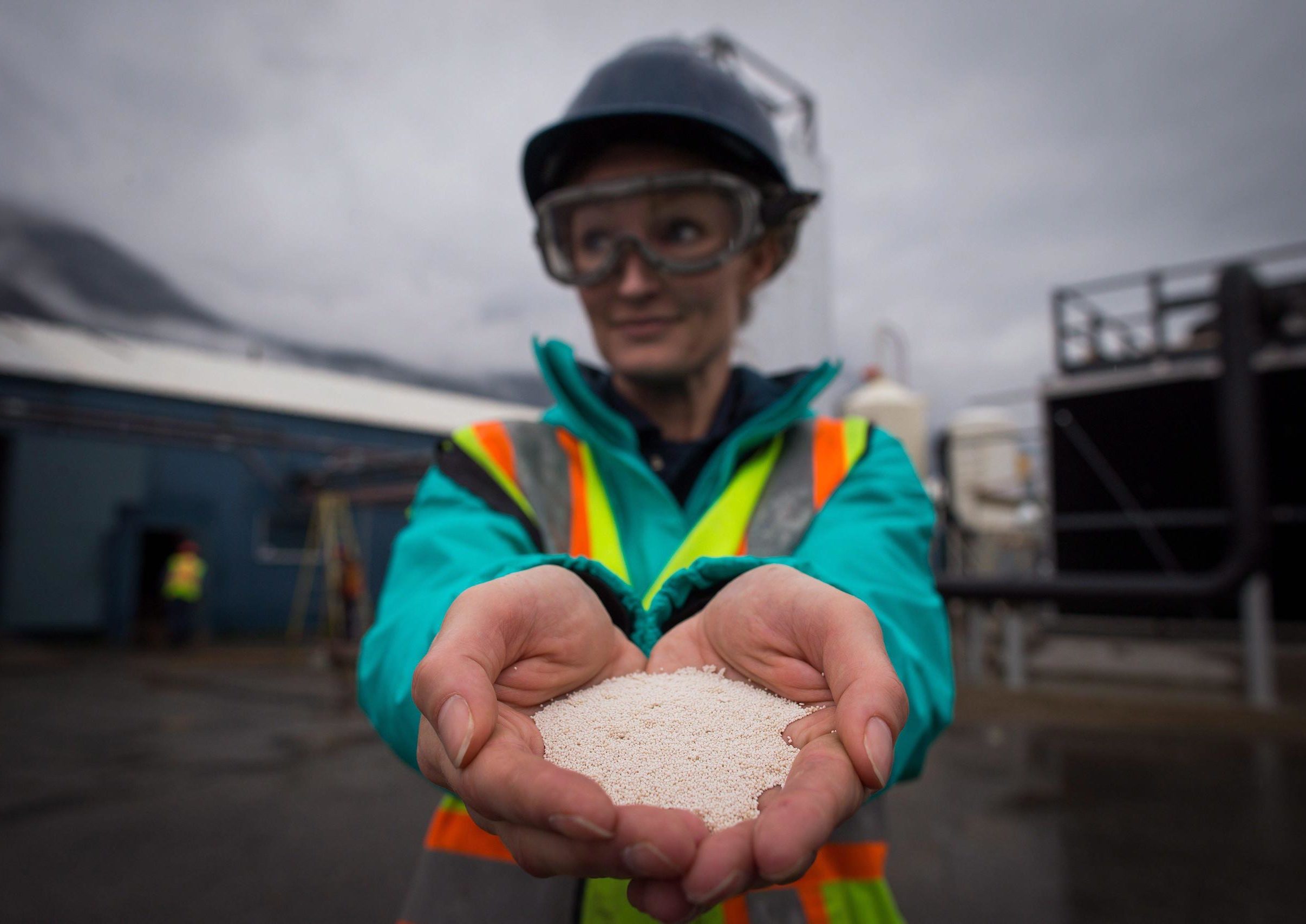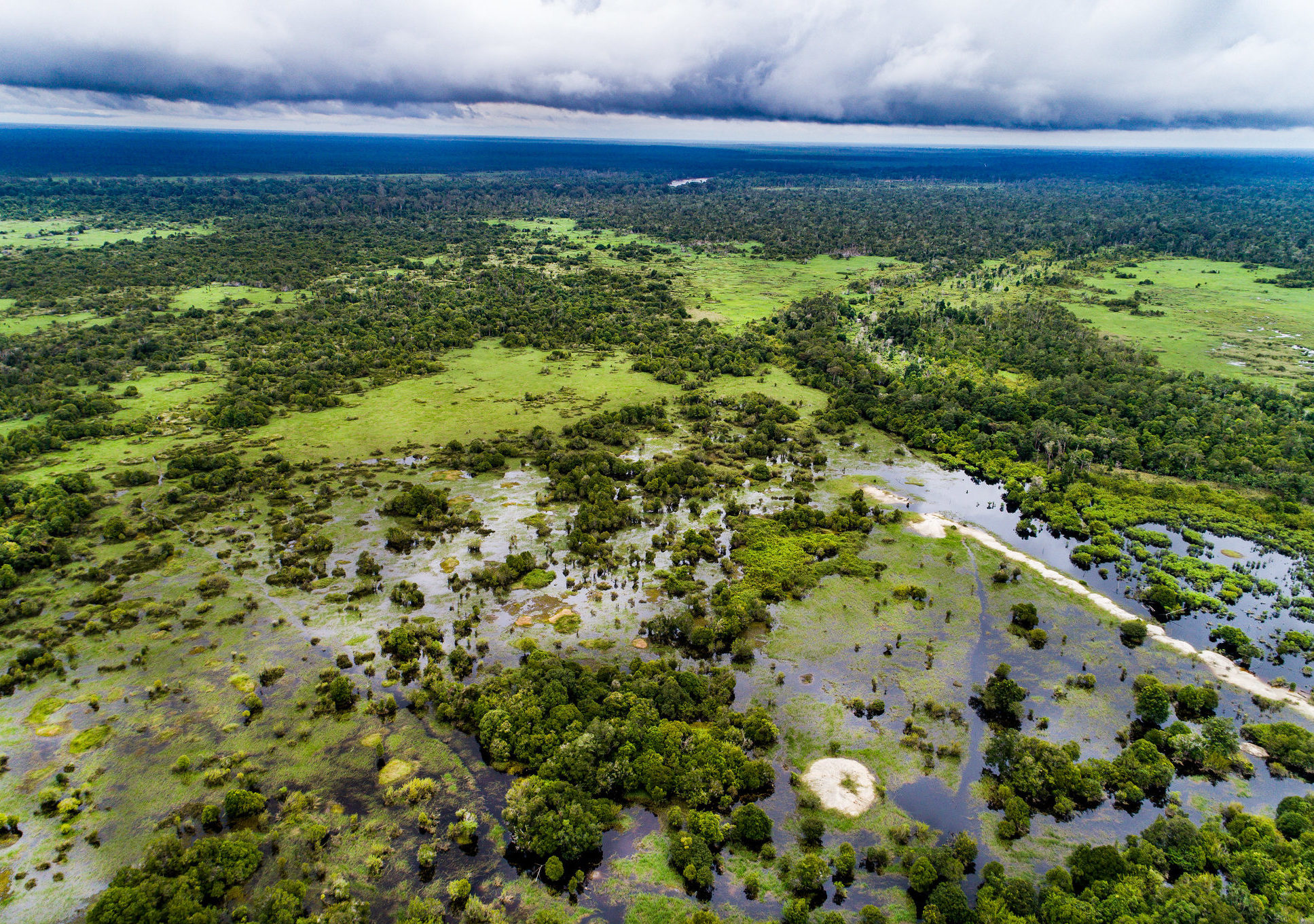 The technologies shortlisted by the Musk judging team – headed by chief scientist Marcius Extavour, a physicist from the University of Toronto – include everything from forest restoration to charging soils with charcoal, Climeworks-style air-capture to fertilising the oceans, and mineralising mine waste to climate-friendly farming. None are new ideas but, as the judges put it, "the XPRIZE is not an ideas competition; it is an execution and demonstration competition".
There are sceptics. Some noted that even the $100 million in total prize money is tiny compared to the $44 billion Musk found to buy Twitter only days after the shortlist was announced. Julio Freidmann, chief scientist at Carbon Direct, a research and investment firm, questioned the seduction of mega-prizegiving. Fifteen years ago, British aviation entrepreneur Richard Branson launched the Virgin Earth Challenge, offering $25 million for a technology to help remove greenhouse gases from the atmosphere. Quietly withdrawn in 2019, it generated "much hoopla, poor design, collapse without a winner", Freidmann said in a recent tweet.
Big tech companies with large sums of cash potentially have the power to set the agenda. The question is whether they should be allowed to do that.
Still, the current wave of sudden enthusiasm from big tech for carbon capture is genuine. One reason is that after many years of scepticism, climate scientists are growing keen. The UN's Intergovernmental Panel on Climate Change, in its latest assessment on halting climate change, also published in April, concluded that direct CO2 removal "is essential" if the world is to halt global average temperature rises at 1.5C, the target reaffirmed by the world's governments at COP26 in Glasgow last November.
Achieving that goal by reducing emissions alone will require halving them by the end of this decade, and producing zero new emissions by mid-century. Since that is likely to prove impossible, the gap will need to be filled by removing the excess from the atmosphere. A 2018 report from The Royal Society in the UK estimated the world' may need to capture 810 billion tonnes of CO2 by the end of the century – the equivalent of 20 years' current emissions.
Many means, none oven-ready
The wide range of technologies short-listed by Musk's judges shows how uncertain it is which could prevail.
Climeworks' machine has at least been in operation. It has giant fans that suck in large amounts of Icelandic air and pass it over proprietary chemicals, which remove the CO2 and create a compound that can then be heated to release the pure gas. This is then buried underground, where it reacts with the basalt rock and, says the company, "turns into stone within a few years".
This requires a lot of energy. Clearly that should not come from burning fossil fuels. Climeworks chose Iceland as the facility could tap into local low-carbon energy from the nearby Hellisheidi geothermal power plant. But the technology remains expensive – currently costing $600–800 per tonne of CO2 removed, though the company hopes to reduce this to $250–300 by the end of the decade, as it scales up operations.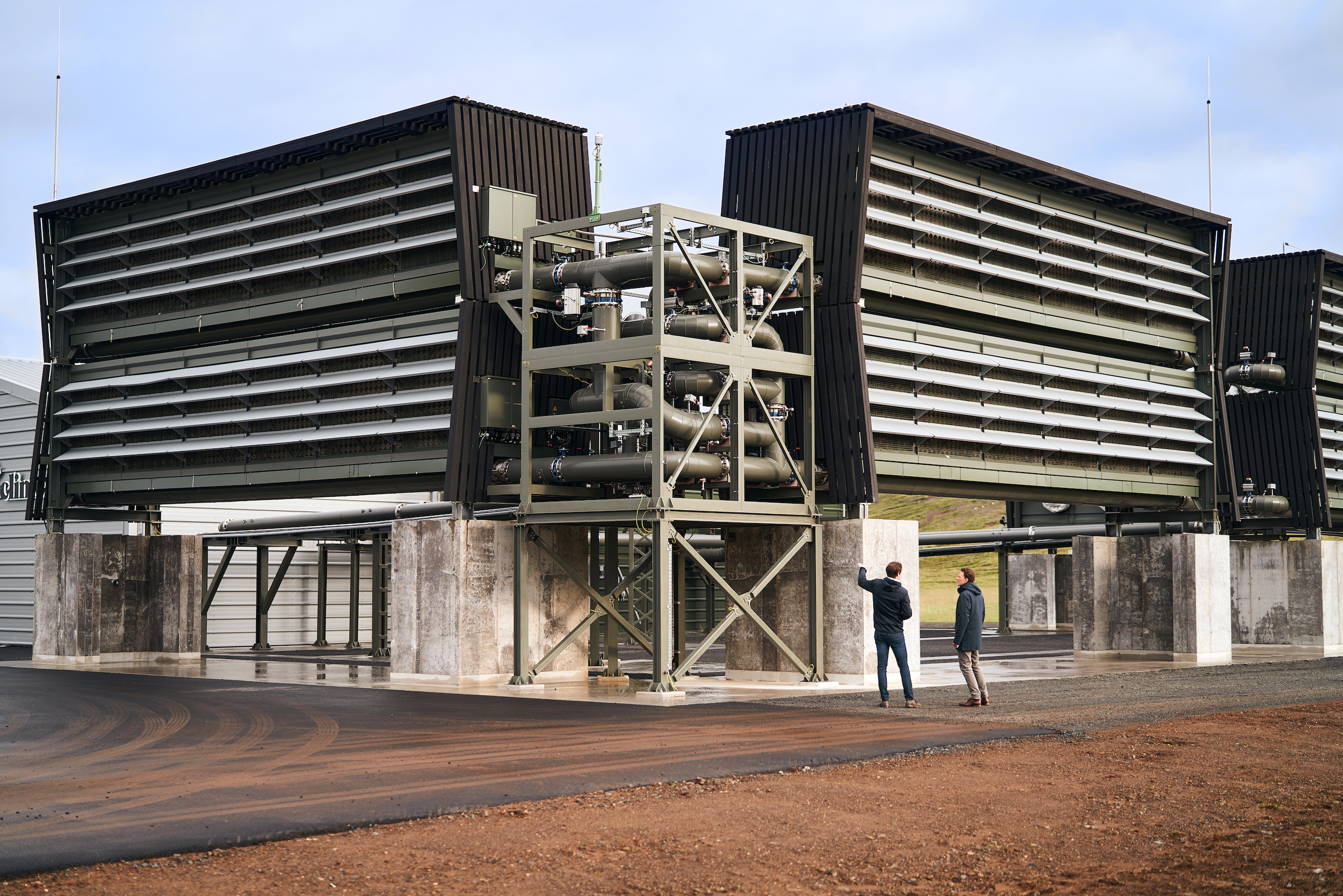 This compares with assessments of the likely future "price" of carbon emissions and offsets at around $100 per tonne.
Climeworks' chief rival for carbon capture using chemicals is currently Carbon Engineering, a company set up by Harvard professor David Keith, with funding from Microsoft founder Bill Gates and several American oil companies. But some investors are looking at other approaches.
Microsoft, which has promised to eventually offset its entire emissions since its founding in 1975, recently widened its carbon-capture portfolio. It now includes, among others, a scheme by Neustark, a Swiss-based tech start-up company, to grow plants and sequester their carbon in concrete.
Meanwhile, there is growing interest in a system for adding olivine, a silicate rock, to farm soils in order to accelerate weathering processes that draw CO2 out of the air. A study by the University of Sheffield, published in April, concluded that Britain could use this method to potentially achieve up to 45% of the emissions reductions needed to meet its net-zero target by mid-century. Study author Euripides Kantzas put the current cost of doing this at $250 per tonne, but said that could be halved by 2050. He says the additions would bring benefits for farmers, such as free fertiliser, but they would of course have to agree to it.
Other "nature-based solutions" for capturing carbon in growing forests are available now and far cheaper, at only tens of dollars per tonne. The Bezos Earth Fund, set up by Amazon chief Jeff Bezos with $10 billion to spend in the next decade, publicly pledged money for this work at the COP26 climate conference last November.
But other tech entrepreneurs, and many scientists, say forests are too vulnerable to wildfires, pests and deforestation to make them reliable ways to capture carbon. Trees also take decades to grow and may then only have a short life. What the world really needs, say the tree-planting sceptics, is disposal of carbon for thousands of years, rather than a few decades.
Governing carbon capture
However it is done, sucking up CO2 may seem a benign activity with no downsides. But to work at the necessary scale, the technologies would need to be planting trees over areas of land the size of large countries, manipulating vast swathes of soils used by the world's farmers, taking over wide areas of ocean to fertilise its plankton, covering landscapes in thousands of large machines to soak up CO2, and commandeering geology to bury it. So it will matter a great deal who is in charge of deployment, and how such decisions are made.
Big tech companies with large sums of cash potentially have the power to set the agenda, just as they have with the architecture of online business and social media. The question is whether they should be allowed to do that.
Tech giants, however rich, will only develop carbon capture to the necessary scale if there is a profit to be made
Academics at Oxford University set up the Climate Geoengineering Governance Project to consider such matters. Peter Healey, who coordinated the project with the recently deceased Steve Rayner, warns that geoengineering has "the potential for the imposition of undemocratic forms of technocratic management of climate".
The pair drafted a set of Oxford Principles on Geoengineering Governance, which concluded that rather than handing the keys to the climate system over to tech entrepreneurs, there should be widespread public participation in decision-making, and full disclosure of all research – starting now. It remains to be seen whether an international system for doing so can be established.
But that still leaves a final question: who pays?
Tech giants, however rich, will only develop carbon capture to the necessary scale if there is a profit to be made. That means either governments stump up, or they require emitters of CO2 to pay to have those emissions offset through carbon capture.
Ultimately, if the world is serious about using technology to suck CO2 from ambient air, somebody has to pay.