It's likely to be the most watched, and perhaps most downright odd, Republican Party coronation for generations. Pundits are calling it the "unconventional convention," and this week Republicans, with many notable exceptions, have gathered in Cleveland, Ohio. There, they will elect the brash celebrity billionaire Donald Trump as their candidate to fight the Democrat nominee Hillary Clinton in November's presidential election.
He is unlikely to win. Trump's use of extremist rhetoric and insults has alienated large constituencies (such as many women, and ethnic minority voters), and the arithmetic of the population-weighted, state-by-state electoral college system has ensured Clinton is the clear bookmakers' favourite.
At time of writing, the polls gave Clinton a sizeable lead in many of that states that Trump would need to win in November.
But given that few pundits expected Trump to make it past the winter primary season (he secured the majority of Republican delegates with months to spare), and an anti-establishment backlash across the western world (such as the "Brexit" vote in the UK), the highly divisive property developer's chances can't be written off.
At the convention, there isn't going to be much new or coherent in terms of policy on a range of issues, including on climate, energy and the environment. That's not the purpose of party conventions, which are pitched as appeals to the nation as a whole on why their candidate should be president.
However, we will hear plenty of bellicose statements from the right-wing of the Republican Party about the need to defeat Hillary Clinton in November and take apart many of the policies enacted by Barack Obama during his eight years in the White House.
A 66-page document released at the convention, titled the "Republican Platform", asserts that coal is a "clean" energy source and promises to defend the mining industry from the Democratic Party's "radical anti-coal agenda".
This convention will likely provide an echo chamber for the views of Trump and many Republicans that climate change is a hoax; that America could and should continue to burn fracked oil and gas, as well as coal; and that efforts at a greener energy mix are an unconstitutional overreach by the executive branch.
To a world that is relying on the US to deliver on President Obama's promises to tackle climate change and promote low carbon energy, such pronouncements raise concerns about how the world's second-largest emitter will engage in efforts to curb global warming.
Yet the likelihood that "The Donald" will lose shouldn't necessarily put minds at ease.
That's because a string of lawmakers, many of whom oppose action on climate change, have resolved to roll back President Obama's environmental agenda through blocking measures in Congress (such as restricting funding to the Environmental Protection Agency and attaching "riders" to bills aimed at hindering the Clean Power Plan), and continue to support the fight being waged through the courts.
These congressional leaders, such as Senate Majority Leader Mitch McConnell, will have the floor at the Cleveland convention and will resolve to continue their crusade in support of fossil fuels no matter who wins the White House.
In contrast with many previous conventions, few from the moderate strands of the Republican Party will turn up. Some on this wing of the party don't even want their fellow Republican to become president. In addition, although many climate-sceptic governors and lawmakers won't openly admit it, green technologies and renewables create jobs in their home states. And in states such as Iowa, bipartisan cooperation has encouraged a thriving wind energy industry.
This week will be very much the Donald J Trump show, and clarity on his climate, energy and environmental policies, should it be forthcoming during this campaign, is likely to come much closer to the time of November's election.
According to some specialists, we may hear something cursory from some of the speakers on improving energy efficiency (so as to make the US even less reliant on a volatile Middle East for oil) and perhaps some talk of changing subsidies for fossil fuels. But this is thin gruel from a party that has traditionally given big prominence to energy issues in electoral campaigns.
The Republicans to watch in Cleveland…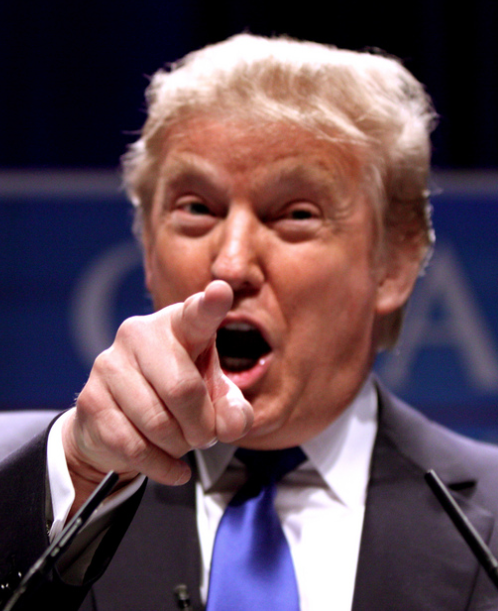 Donald Trump – The man himself may give some cursory reference to climate, energy or environment issues in his conference speech, perhaps referring to the millions of jobs he believes have been lost because of the Democrats' policies towards coal and other fossil fuels, and how bans on offshore drilling have prevented the creation of new employment and secure supply of hydrocarbons.
But Trump's strident and highly divisive views on the economy, global trade, law-and-order, immigration, and global security, are likely to occupy most of his speech to delegates. Trump is a well-known opponent of wind turbines (particularly when they are within sight of his golf courses) and would work closely with Republicans in Congress to obstruct or challenge President Obama's energy plans. He has also threatened to "tear up" the Paris Agreement, prompting moves by the Obama administration to implement as much as it can before November.
It is likely that in the event of a Trump presidency that Congress (mainly Democrats and moderate Republicans) would be a restraining hand on some of his wilder intentions. And there is precedent for Republican presidents to surprise while in office (Nixon brought in the 1972 Clean Air Act, and Reagan signed the Montreal Protocol in 1987).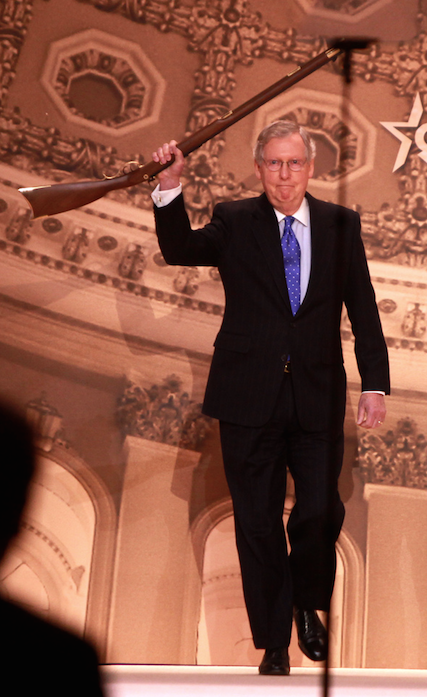 Mitch McConnell – The most powerful Republican in the Senate is a staunch defender of coal in view of the industry's heritage in his home state of Kentucky. But coal mining was long in decline long before the Obama presidency, during which the Majority Leader has helped organise and motivate Congressional opposition to efforts at cutting US carbon emissions. Given the politics of the Appalachian region, McConnell's attachment to coal is understandable. But his opposition looks increasingly like a raging at the dying light of an industry that is assailed on one hand by poor economics (gas is cleaner, plentiful and cheaper to burn in power stations) and clean air legislation (which would have meant many old coal-fired power stations would have been closed anyway)
Mike Pence – Donald Trump and his choice as vice-presidential running mate don't see eye-to-eye on all the major issues, but on energy and climate change, their views chime in almost complete harmony. The Indiana governor denies much of the majority scientific opinion on climate change, takes large donations from the fossil fuel lobby and has opposed the Clean Power Plan and efforts to green power generation in his home state.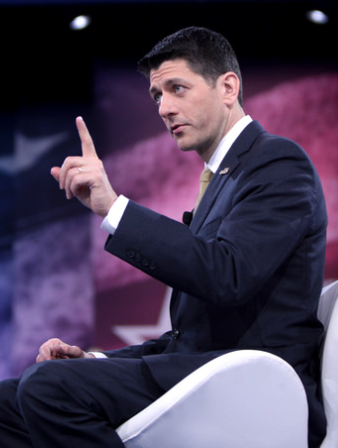 Paul Ryan – The speaker on the House of Representatives will be addressing delegates in Cleveland and his pronouncements on climate change, as well as his voting record, suggest the Wisconsin congressman would be a major ally to Trump on rolling back green policies. Ryan believes that climate change "occurs no matter what" and that the federal government "can't do anything about it". Ryan has recommended that some subsidies paid to fossil fuel producers be scrapped or simplified, but not because of any motivation to promote greener energy.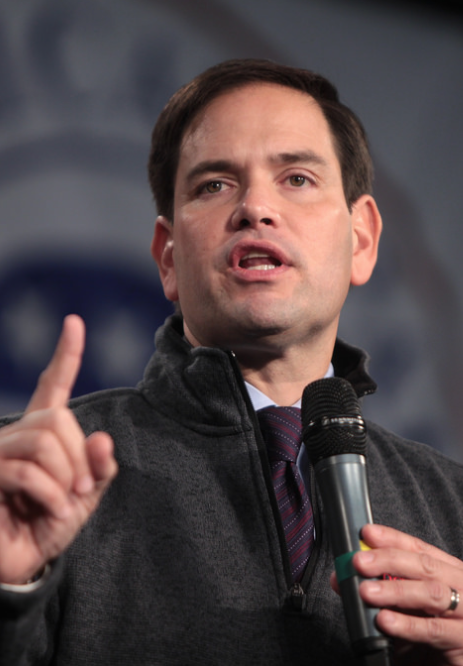 Marco Rubio – the Florida senator, who dropped out of the Republican nomination race in March, has also been given a speaking slot in Cleveland and is another example of senior Republican who rejects efforts to tackle climate change. This is despite the clear risks that global warming pose to his home state, threats that have been acknowledged by some Florida-based Republican members of Congress.
And the Republican progressives on climate who won't be there…
John McCain – the senior senator from Arizona and the Republican candidate defeated by Barack Obama in the 2008 election, has long accepted climate science and gave qualified support to emissions caps, an idea that was strongly rejected by Republicans in Congress. McCain is probably the Republican you would least expect to turn up in Cleveland, given Trump's poisonous disparagement of the senator's heroic war record. Other senators with a record of supporting climate action will be skipping the convention, including senators Mark Kirk of Illinois, Kelly Ayotte of New Hampshire, and Lindsey Graham of South Carolina.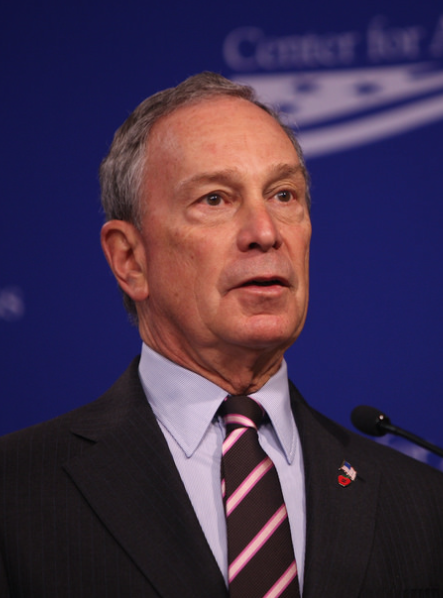 Mike Bloomberg – the billionaire founder of a global business media empire was a former Republican mayor of New York City but has long been much more proactive on climate issues than the party establishment. Bloomberg, who is UN Secretary-General Ban ki-Moon's special envoy on climate change and head of a task force looking at the financial risks of global warming, endorsed Democrat Barack Obama in 2012 in the aftermath of Hurricane Sandy, citing inaction and climate scepticism in much of the Republican Party. Bloomberg is much more comfortable in the company of senior economic decision makers (such as bankers, presidents, prime ministers and mayors) than convention delegates in garish foil hats, but is a high-profile example of an influential, moneyed (but loosely-affiliated) Republican alienated by many in the party.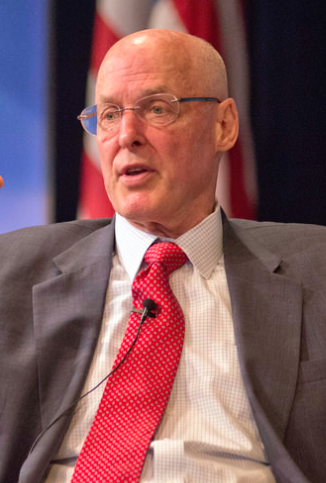 Henry "Hank" Paulson – Again, not someone who you would expect to attend the jamboree in Cleveland, but is another example of a senior Republican who "gets" climate change. The former head of US Federal Reserve during the 2008 financial crisis, Paulson has long been an advocate of environmental issues and in this decade has built his on close ties with senior policymakers in China to foster efforts at low carbon growth.
Pictures of Donald Trump, Mike Pence, Paul Ryan, Marco Rubio, and John McCain were taken by Gage Skidmore. Picture of Mike Bloomberg was taken by Ralph Alswang. Picture of Henry Paulson was taken by Edwin Wriston.