As much as palm oil is celebrated for the convenience it brings to our lives, it is also denounced for its harms, including driving deforestation, biodiversity loss and social conflict in tropical ecosystems.
One company that understands this dichotomy is consumer goods behemoth Unilever, which, as one of the world's largest buyers of palm oil, consumes just over 1% of global production each year, for use in its variously branded food, cosmetics and hygiene products. Over the last 20 years, the company has looked to lead on a shift to more sustainable palm oil. Recently, that culminated in an ambitious commitment to achieve a deforestation-free supply chain by the end of 2023.
However, the company operates within a system that is currently ill-equipped to deliver on that goal. The Roundtable on Sustainable Palm Oil (RSPO) is considered the gold standard for sustainable palm oil certification, and yet its certification schemes are criticised for serious flaws and failings. Not least of these is the mass balance system, a supply chain model on which much certified palm oil relies, which combines streams of certified and uncertified palm oil and makes it harder to know how oils are sourced. The industry's generally opaque supply chains make it almost impossible to trace most palm oil back to its roots, meaning no one can be sure of the environmental, social and economic practices that go into producing this ubiquitous ingredient.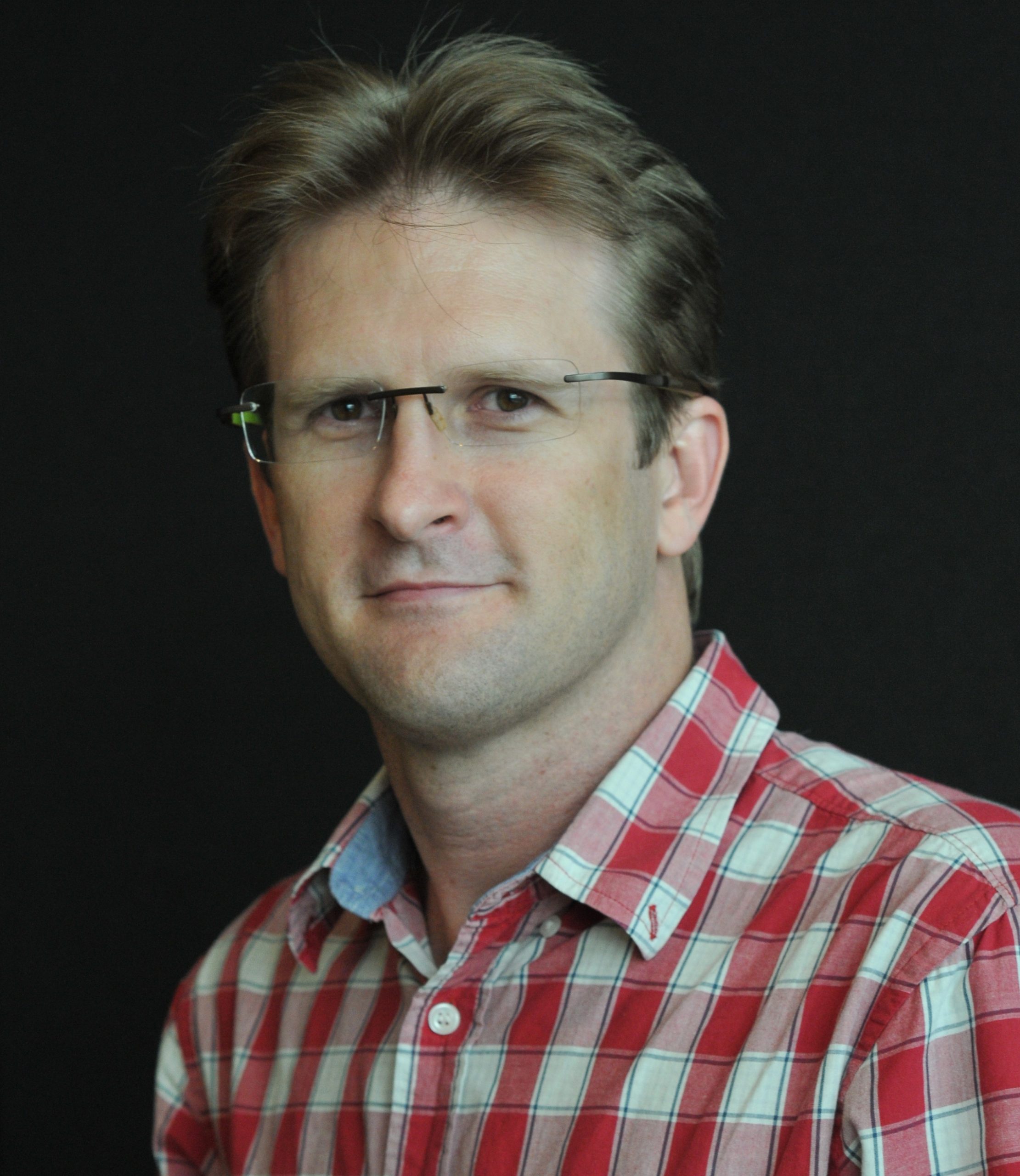 Unilever says these discrepancies are why the company is starting to rely increasingly on its own measures. These include new company policies and digital innovations that bring together artificial intelligence, geospatial data and blockchain technologies to improve its sourcing. Many of these initiatives focus on illuminating the so-called "first mile" – the critical stage where palm oil is grown, collected, transported and processed – to enable better monitoring and also make sustainable palm oil traceable through the supply chain.
Martin Huxtable, director of sustainable sourcing at Unilever, spoke with China Dialogue on why the company is taking a high-tech approach to this challenge, its plans for streamlining the palm oil supply chain, and his thoughts on whether Unilever's fast-approaching no-deforestation target is still within reach. The interview has been edited for brevity and clarity.

China Dialogue: Unilever has been tied to the palm oil industry for over a century. What sparked interest in sustainable palm oil in recent decades?
Martin Huxtable: Growth in palm oil production has led to deforestation, biodiversity loss, marginalisation of indigenous people, land conflicts and human rights issues. However, it remains the most land-efficient oil crop, supplying [approximately] 35% of the world's vegetable oil on just 10% of the [oil-producing] land. To get the same amount of oil from sources like soybean, you'd need anything between four and 10 times more land. The industry brings money, trade and jobs to producing economies and employs millions. In Indonesia and Malaysia, 4.5 million smallholders rely on the palm oil industry for their livelihoods.
That's why we're choosing to be part of the solution in this important sector. We also believe that the palm oil sector must address social, environmental and economic issues to be truly sustainable. This is a shared responsibility between governments, the private sector and civil society.
In December 2020, we became the first company to launch a cross-commodity People and Nature Policy. This makes our requirements of suppliers clear when it comes to deforestation, but also the need to respect and advance human rights, deliver transparent and traceable supply chains, and be a force for good for people and nature. Our policy builds on strong standards like certification. But we've learnt that where we still don't have full traceability and the ability to monitor our supply chain, other measures are needed to prevent environmental and social issues.

Speaking of certification, which RSPO schemes cover the largest share of the company's palm oil? And since identity-preserved palm oil – from a single certified supplier, kept separate throughout the supply chain – is the only way to trace palm fruit back to a plantation, why doesn't Unilever use more of it?
In 2021, 90% of our palm oil was purchased RSPO-certified, the majority through the mass balance system. Identity-preserved production is not presently a viable solution in long and complex derivative supply chains, and forms only a small percentage of the available supply.
Certification does form an important base and we have always played a leading role in driving certification in the industry. [But] the effectiveness of certification systems depends on all actors in the supply chain taking responsibility. We also believe that engaging the uncertified supply base of independent mills and associated smallholders is critical to driving impact and positive change. We're now going further by investing in emerging technologies such as satellites, geolocation, blockchain and artificial intelligence to trace our crops from their source and are working with major technology firms and start-ups to develop new approaches from which the whole industry can benefit.
We're now investing in satellites, geolocation, blockchain and artificial intelligence to trace our crops from their source
In short, our approach is more holistic than simply relying on certification. We believe that to make the greatest impact, we must focus on generating change at our raw materials' origin. That's why we're concentrating on the critical "first mile" – from where our commodities are sourced, to where they are first processed.

In this vein, the company's People and Nature Policy requires direct suppliers to disclose the agricultural areas they source from. How often do you request this information, and for those that don't or can't provide it, are there consequences?
Our plan is holistic, and starts with reducing or limiting our raw material demand footprint as far as possible; focusing our sourcing from areas with lower risk of deforestation and human rights issues; partnering with suppliers that share our social, economic and environmental sustainability ambitions; using the latest technology to help with monitoring and traceability; and empowering smallholders so they can become powerful allies in the protection and regeneration of nature, while working towards a living income. We're redesigning our sourcing network so that the palm oil we buy will shift from 1,600 palm oil mills to around 500, to reduce the risk of deforestation and human rights issues.
All these actions will enable us to manage a far simpler and shorter supply chain and have a more purposeful engagement with our partners on collecting the data we need.
We contract with our suppliers to provide granular data on the land origins of raw commodities. We have developed a framework for the independent verification of this information. While we collate this information from our suppliers on a quarterly or biannual basis, we're also able to overlay this declaration-based data with our geospatial tools to generate information in near real-time.
We work with our suppliers to help them develop the means to generate the information we require, or empower them to help collect the information we need through our own tools and monitoring systems. This is especially so in smallholder sourcing areas with independent mills, where capabilities are less developed.

The People and Nature Policy also requires direct suppliers to protect land and labour rights, as well as the rights of indigenous people and environment and human rights defenders. How do suppliers prove that these principles are being upheld on plantations? Is Unilever developing new approaches to give the company more direct oversight?
We realise that, together with our suppliers, we need to go further than certification, and have started additional monitoring. This year, we launched a much deeper management systems review with our suppliers, which will help focus our work on the salient issues in areas with greatest risk.
We're also working to address the eradication of forced labour with different organisations like The Consumer Goods Forum Human Rights Coalition that focuses on the development of responsible recruitment markets, starting with Malaysia. More and more, we're experimenting with inference and unconventional data sources such as crowdsourcing and AI analysis of internet data, to monitor land for signals or proxies for these types of issues.
Our investments in landscapes are also a very important future platform for addressing both environmental and human rights risks. Unilever has invested in five "jurisdictional landscapes" in Indonesia and Malaysia so far. Landscape and jurisdictional approaches provide a mechanism to work with a diversity of stakeholders that go beyond our own supply chain, and usually include representatives from local government, smallholder farmers, civil society organisations and the private sector. Partnerships like these can overcome challenges that no one entity could solve alone.

Can you explain how Unilever assesses the risk levels of the mills it is supplied by? How does this work on the ground, and what factors are taken into account?
We collate data from a number of sources to build profiles of mills in our supply chain. We use information based on certifications like [the] RSPO['s], as well as Global Forest Watch Pro and World Resources Institute (WRI) data, [and data from] Earthqualiser, Google Earth Engine, Descartes Labs, Orbital Insight and others, to build a full stack of data for ongoing monitoring and risk assessment. This is combined with information declared by our suppliers directly, through audits, as well as through industry processes like the No Deforestation, No Expansion on Peat and No Exploitation Implementation Reporting Framework.
Along with WRI, UN Food and Agriculture Organization, NASA and Google, we have founded the Forest Data Partnership, which seeks to build consensus around these types of data, to monitor and manage risk of deforestation, and also opportunities for restoration.

Crucial to eliminating deforestation is having closer oversight on what goes on in the "first mile" of palm oil production. Can you tell us about one of your related projects: the pilot scheme in North Sumatra and Aceh, Indonesia? How does it work, what has been achieved and what have the challenges been?
"First mile" data is particularly critical – the point at which the oil palm fruit is harvested and processed. Sometimes the oil palm fruit is traded through a middleman, with bunches dropped off and picked up at informal collection points, sometimes far from where they're grown.
Our partnership with Premise [a market researcher] is allowing us to create a community of local people who will help us track this process. Mill workers and suppliers provide photos and information about collection points via Premise's digital crowdsourcing platform. The platform runs materials through its quality control system, powered by AI, to verify their credibility and ensure collection points aren't double-counted. In North Sumatra and Aceh provinces, we've identified and documented more than 5,000 collection points. The pilot is helping to give an even fuller picture of our supply chain. We're now looking to scale up this project, inviting other companies to join us and increase their transparency too.
We have a clear strategy to include and empower independent smallholders in our supply chain, through developing on the ground relationships and business with independent mills. These mills have smallholders in their catchment areas and traceability is the most challenging in such supply chains. Technologies like Premise and Orbital Insight are [providing] a more informed view of the smallholders supplying these mills and, in particular, the villages where they are located. With this information we're designing impact hubs that connect and engage these smallholders in development and training programmes. In 2021, we launched a new partnership with Meridia Land [an organisation that coordinates land data and documentation], who are facilitating digital mapping with the smallholders in these areas. To date, we've mapped over 9,000 smallholder land parcels and aim to map over 30,000 smallholders in and around these sourcing hubs.

How reliant will Unilever be on digital approaches going forward in achieving its deforestation-free target?
Our collaboration with companies such as Descartes Labs and Orbital Insight has given us more transparency into the critical "first mile", as this is where the greatest deforestation risk lies. We believe that blockchain technology may have an important role to play, alongside many other tools we use. With broader adoption we could link the data from GreenToken [a blockchain-based transparency platform] to first-mile traceability systems, giving us a fuller, end-to-end picture of our supply chain.
It's an exciting and developing capability – the technology we're using wasn't available just a few years ago. However, technology cannot be used in isolation and, without partnerships and action on the ground, it risks being less impactful.

Does Unilever believe that collectively these initiatives can achieve a robust chain of custody between plantation, mill and facilities, ultimately ensuring full traceability across its supply chain?
Having a robust system in place that can be independently verified is central to our strategy. Shortening and simplifying our supply chain is critical to this journey, as is managing our footprint and diversity of feedstocks that we use. New technologies have allowed us to significantly increase our supply chain transparency – the change is happening fast, and we'll continue using these tools in parallel with our sustainable sourcing practices.

Does Unilever think it can achieve deforestation-free palm oil by the end of 2023? Does it have shorter-term targets to help it track progress towards that goal?
We've been working on tackling deforestation for two decades. The issue isn't new, but our current plan of action is. Now we have access to technology that wasn't available just a few years ago and this – together with strategic decisions we are taking regarding the design of our supply chain, our stronger and more engaging supplier requirements, and our partnership agreements – is giving us confidence that our goal can be achieved.  
This article is part of our ongoing series on palm oil. Explore the series to date here.