European countries are currently putting the final touches to their recovery plans, which they will submit to the EU's executive branch, the Commission, in order to tap into a share of 800 billion euros in funding.
China and the EU after the pandemic
Read more from this series, in which we compare the post-Covid policies of China and the European Union, and how their relationship is evolving
National governments have been told by officials in Brussels not to submit "shopping lists" for cash for stalled projects but to draft long-term plans that prioritise sustainable measures with a green and digital-friendly flavour, such as improved broadband coverage, resilient electricity grids and better rail links.
Much of the 800 billion euros will be provided through grants, with the remainder coming in the form of loans. It is for that reason that the Commission will be keeping a close eye on spending, to make sure it is aligned with the EU's green agenda.
In the US, the first major win for new president Joe Biden was the passing of a US$1.9 trillion Covid relief bill, aimed at kickstarting the country's economic fortunes and laying the groundwork for an even bigger programme.
Biden's rescue bill does not explicitly aim to boost climate action but does display some of the hallmarks of his pledge to put green policies at the heart of his term in office, which began by re-joining the Paris Agreement. The follow-up bill, the American Jobs Plan, goes much further and has the potential to become one of the largest climate action investments ever. However, only parts of it may become reality as it faces the threat of being severely watered down by a divided Congress.
162
The number of new civilian airports China's government plans to build by 2035
China, meanwhile, is proceeding more along business-as-usual lines, partly due to its earlier exit from the worst effects of the pandemic. However, there are signs that Covid-19 may have slightly accelerated Beijing's green policymaking.
For all three, the US, EU and China, the focus on infrastructure as a way out of the pandemic-induced economic slump veers between actively propping up emissions-heavy industries including liquid natural gas and steering recovery into a more green and sustainable direction.
The first chance for Beijing, Washington and Brussels to (virtually) meet on a more neutral ground, away from the recent sabre rattling, will be during Biden's Earth Day climate summit on 22/23 April where their respective pandemic responses will form part of the backdrop to discussions.
Mobility matters
European governments are not taking full advantage of the funding on offer when it comes to making transport cleaner, according to a stocktake of the recovery plans currently available by climate think-tank E3G and Germany's Wuppertal Institute.
How to spend the money has proved to be a divisive question: Italy's coalition government collapsed because of a row over spending priorities, with a re-evaluation now under way.
E3G's Felix Heilmann said transport "is one of the more ambivalent sectors when it comes to the greenness of recovery spending" in the plans available so far, pointing out that Portugal has already been criticised for including road network upgrades on its wish list.
NGOs, including Greenpeace and WWF, urged the new Italian government "not to spend a single euro on fossil fuels" and to focus on electrification, but the current unpublished plan falls well short, according to Veronica Aneris from clean mobility group Transport & Environment.
She told China Dialogue that the Italian plan gives "just crumbs to urban mobility, which is where most [transport] CO2 emissions and atmospheric pollutants are produced" and that there is "no focus on the green and just transition of the automotive sector".
Biden's Covid relief bill goes big on public transport, setting aside some $30 billion to support agencies, more than a billion of which is earmarked for rail operator Amtrak. This is not insignificant given the scale of US transport emissions and the logic that a well-functioning mass transit should reduce reliance on polluting personal vehicles.
According to US government figures, transport made up 28% of the 6.577 billion metric tonnes of greenhouse gases it emitted in 2019.
Ben Fried, an expert with public transport foundation TransitCenter, told China Dialogue that "without [the stimulus bill], many agencies have fallen into a long-term state of decline" and that it will help many survive until 2023. However, Fried warned that the current bill is "more about restoring transit agency budgets than making systemic changes", adding that any money for climate-friendly schemes like electrification will come from Biden's still-unapproved infrastructure plans instead.
Indeed, the American Jobs Plan allocates $174 billion in investment for everything from electric chargers to greener school buses and places great stress on domestic electric vehicle production.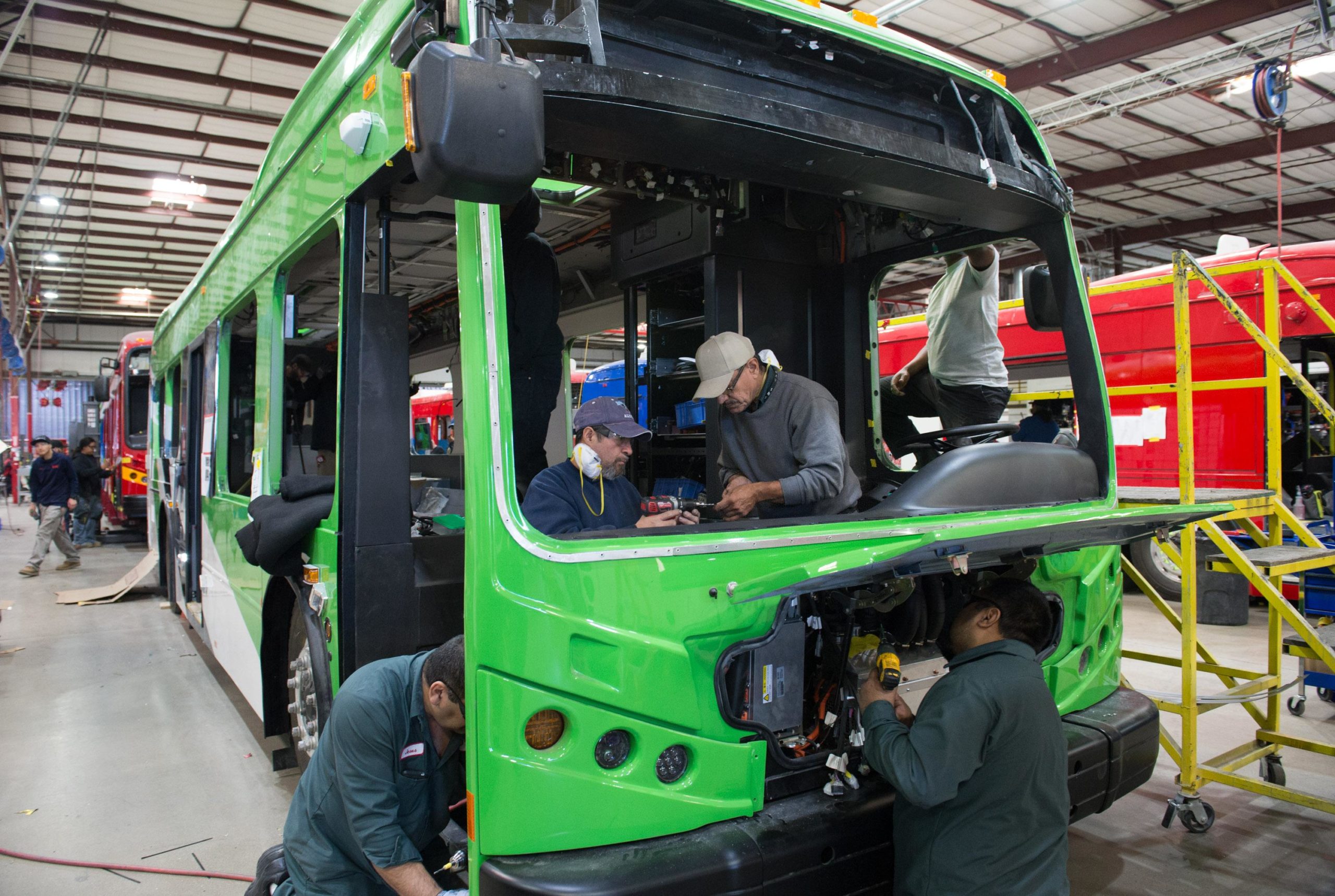 The EU – the world's third biggest emitter of greenhouse gases after China and the US – has a similarly large transport problem and, unlike other sectors like energy, emissions are growing. This is mostly due to road transport, as alternative technologies like batteries are yet to have an absolute impact on emission figures.
China's huge investment in infrastructure, primarily as a means to insulate its economy from the slump of the pandemic, started last year with a $600 billion plan and continued with its new multi-year transport strategy unveiled in February.
However, according to Yang Muyi, senior electricity policy analyst at climate think tank Ember, infrastructure spending actually dipped compared to other post-crisis years, as 2020 recorded growth of just 0.9%, down on 2019's 3.8% and the massive 44.3% in 2009, after the global financial crisis.
The new transport plan is a mixed bag as far as the climate is concerned: China's rail network is on track to increase from its current 140,000 kilometres to 200,000km by 2035 – equivalent to about five trips around the globe.
The government also wants to build 162 new airports, bringing China's total to 400. Given aviation's disproportionate impact on the environment, that could offset any gains from rail expansion.
Foundation building
Biden's current rescue plan includes $350 billion for local and state governments, ostensibly to help them plug any pandemic-caused gaps in their budgets.
That opens the door for improvements to infrastructure like water systems, broadband networks, sewage pipes and more. Many have suffered a funding shortfall in recent years and new investment should help bring them up to code.
Water systems in particular are very susceptible to climate change, so although Biden's plan does not explicitly say it is offering climate adaptation funding, local governments will be able to use it as such.
54 gigawatts
of new solar and wind power was installed in China in 2020
Alden Meyer, an expert on US climate policy with think-tank E3G, pointed out that the $350 billion will, if nothing else, allow local governments to steady the ship and get back to day-to-day business, which in many cases includes climate action.
"That money will ease a lot of the fiscal strain that has meant easing back on climate policies. It takes the pressure off of governments to cut non-essential projects in favour of first-responder services," Meyer explained.
The big spending to decarbonise the US power sector has yet to come, in the form of the American Jobs Plan, but its success will depend on how much resistance it will run into in the Congress as some of the proposed policy changes will threaten traditional jobs in the fossil fuels sector.
The White House also signalled in March its intent to invest heavily in wind power.
Jason Bordoff, a former special advisor to Barack Obama, wrote in Foreign Policy magazine that "with the economy in a deep hole from the pandemic, leading in these new energy sectors can spur significant job growth."
The EU's 800 billion euro recovery fund, by contrast, insists that governments must apply for cash with factors like climate adaptation in mind. One sure-fire way to get applications approved is to earmark spending for vulnerable infrastructure improvements or building renovations.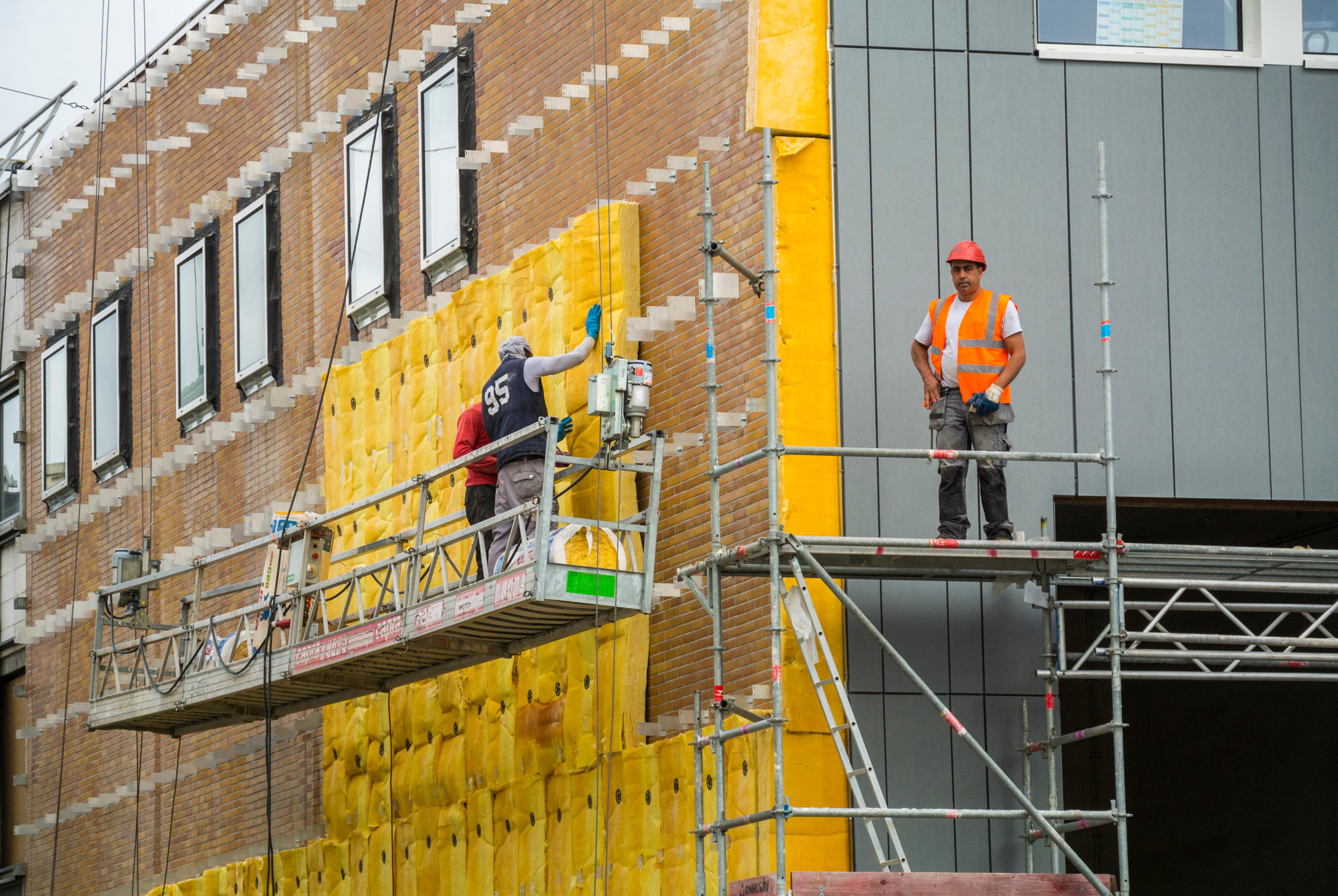 Buildings soak up nearly 40% of the EU's energy supply and are responsible for a similar amount of emissions so the Commission is desperate for governments to spend big on retrofitting offices and homes to make them more efficient.
EU climate chief Frans Timmermans said that "we need better buildings if we want to build back better", when announcing a new scheme aimed at renovating tens of millions of buildings over the next decade.
In terms of clean energy, the Commission also wants plans to invest in renewables; however, several EU members want recovery cash to go towards gas and nuclear power.
A recurring debate in the hallways of Brussels revolves around what should and should not be classed as a low-emission energy technology, eligible for public money. The debate isn't going to go away anytime soon, as negotiations over sustainable finance criteria continue.
China has pledged to go carbon neutral by 2060 but there is little of substance about the measures needed to achieve that goal in its new five-year plan. Energy experts insist that measures like emissions trading – which China is starting to implement – will be needed.
This year has so far proved patchy in terms of green energy output. China added 16 gigawatts of new capacity in the first two months of the year, half of which is renewables. But more than 3GW is still coal power, according to data from the China Electricity Council.
Yang Muyi points out though that "the pace of green industry development has not stopped, and a series of emerging green industries have achieved considerable development" in 2020.
That includes record-breaking growth in photovoltaic and wind power, which China boosted with 54GW in 2020. Components used to build solar panels showed a year-on-year increase of more than 20%. Ultimately, the US and EU will likely only have limited chances to stimulate a climate-friendly recovery, due to complex processes of distributing funding. China has more scope to change course, it is just a question of when or if it will happen.