NGOs, academics and concerned citizens have teamed up to publish an open letter to the South African government voicing their misgivings about a proposed special economic zone (SEZ) in the northeast of their country near the border with Zimbabwe.
The signatories say the Musina Makhado SEZ (MMSEZ) carries grave environmental and social risks, and has lacked public participation and transparency.

The southern part of the SEZ is due to be dedicated to producing and processing energy, chemicals and metals. It will include a coking plant, steel plant, cement plant and coal-fired power plant. That would mean huge carbon emissions and demand for water, putting pressure on the communities and ecosystems already vulnerable to climate change in Limpopo province and hampering South Africa's efforts to achieve its climate goals.
Made-in-China SEZs
As in many African nations, the construction of new SEZs in South Africa in recent years has been intricately linked with China. In 2014, Jacob Zuma, then South Africa's president, visited China, and SEZs were identified as a key area for cooperation. The same year saw South Africa pass a new law on them. Eleven have so far been set up, with another five planned.
Operating in an SEZ means big tax advantages for corporations, with corporate income tax slashed from 28% to 15%. Investors also benefit from preferential and one-stop service policies on infrastructure and employment.
But Musina Makhado is different, in that China is even more involved than usual. Professor Lisa Thompson of the African Centre for Citizenship and Democracy has written that this will be South Africa's first foreign-operated SEZ, a degree of overseas control never before seen.
This will be South Africa's first foreign-operated SEZ, a degree of overseas control never before seen.
The South African government formally approved the SEZ in 2016. In 2017, the then Department of Trade and Industry issued an operating licence to the South African Energy and Metallurgical Zone Co, a subsidiary of Chinese firm Shenzhen Hoi Mor. Contract documents show Shenzhen Hoi Mor will operate and manage the southern part of the MMSEZ, which is often referred to separately as the Energy and Metallurgical SEZ. The licence runs for 90 years, with the option of a 30-year extension.
In 2016, Hoi Mor committed US$3.8 billion to the project. According to the project's website, between May and July of 2018, the local government, Hoi Mor's local subsidiary and at least nine major Chinese firms, including the Power Construction Corporation of China and the Taiyuan Iron and Steel Group, signed three-party memoranda of understanding, bringing the total investment to US$10 billion. That same year reciprocal visits were made by the two countries' heads of state, resulting in agreements on cooperation on investment between the South African Department of Trade and Industry and the Bank of China and China's Development and Reform Commission, with the Musina Makhado project receiving particular attention.
At the core of the plan is the construction of a complete energy and metallurgy industrial chain. The most recent environmental impact assessment (EIA) for the southern part of the MMSEZ shows facilities will include a coal washery, a coking plant, a ferrochrome plant, a ferromanganese plant, a high manganese steel plant, a stainless steel plant and a cement plant, alongside a coal-fired power plant. Use of 8,000 hectares of land for the project has been approved. Hoi Mor's then chairman Yat Hoi Ning said in a 2019 interview with China Reform Daily that such a vertically integrated industrial chain would save resources and reduce energy consumption. He expressed high hopes for the project: "Our aim is to create the world's most competitive energy and metallurgical SEZ."
Why has such an impressive-sounding project, with the full backing of both governments, encountered opposition from South African environmental groups?
Where's the water?
Water was one major issue raised in the open letter, and the South African media has been watching this closely due to concerns over people's health, livelihoods and the environment.
The German Friedrich Ebert Foundation has held a number of workshops on water use for the MMSEZ, and commissioned Dr Victor Munnik, an environmental expert at the University of the Witwatersrand, Johannesburg to study associated water risks.
According to Munnik's report, the zone lies in the arid and low-precipitation Sand River catchment. In this populous area the main source of water, groundwater, has already been overexploited. Urban areas already rely on water transfer from other catchments.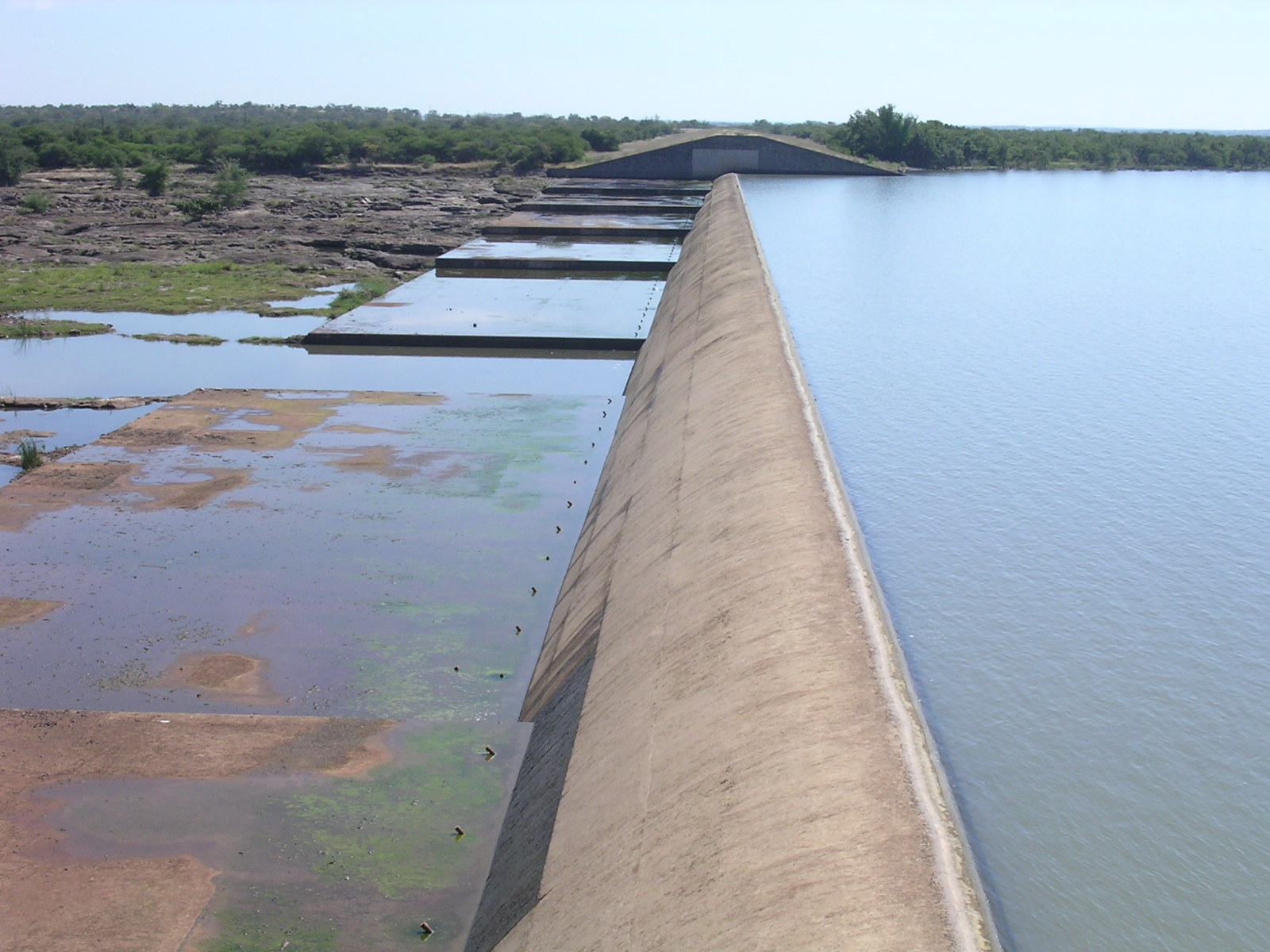 The EIA warns the huge quantities of water needed for the project will further stress already tight local supplies, and while water provision for the first few years has been determined, longer-term supplies have not. A report specific to water issues, completed last August as part of the EIA process, says there is no official plan for the zone's water supply. During construction of the southern part of the zone, groundwater will be used, but after that it will have to rely on dams, water pumping stations and pipelines. Broadly speaking, there are two options: build a dam in Musina or bring water in from Zimbabwe. Environmentalists favour neither.
The Musina dam, if it went ahead, would be on the Sand River, a tributary of the Limpopo. Munnik said in a recent research briefing that the dam would breach a Southern African Development Community agreement on sharing of water resources and require difficult talks with countries affected, including Zimbabwe.
Importing water from Zimbabwe would require use of that country's existing reservoirs, the construction of new dams, and then water-purchase agreements. Kevin Bloom, a reporter for the Daily Maverick, found that of the four dams that could potentially supply water for the project, two are still being built. The Zhovhe dam, built many years ago, supplies water for 40,000 people in a nearby town, who could be affected by any changes. Munnik also points out the geopolitical risks of buying water from Zimbabwe: South Africa is already using more water from the Limpopo River than it is entitled to, and there is a danger of damaging relations between the two nations.
What worries Munnik most is the possibility that both of those options will fail, and the project managers will start extracting large quantities of groundwater, which would affect local farmers and residents the worst. Scattered across 740 villages and often overlooked by official water supply plans, these are the people in greatest need of a secure source of water. He thinks water supply issues will force the developers to face the reality on the ground in northern Limpopo.
Procedural breaches
Under South African law, an EIA and an environmental authorisation are necessary before construction work starts on an SEZ. The EIA process includes public participation, intended to ensure stakeholders are fully informed and have a chance to give their views.
But Hazel Shirinda, an environmental researcher with the University of Venda, and the Centre for Environmental Rights both found that the body carrying out the EIA, Delta Built Environment Consultants, had not fully solicited public opinions, in particular from communities opposed to the project, during 2019 and 2020 consultations. In the village of Mudimeli, to the south of the MMSEZ, Shirinda found many villagers didn't even know a consultation was happening.
On 4 March, the authorities rejected an EIA report submitted in February due to a failure to fully assess environmental and energy issues. An updated version of the report will have to be produced, and an extra public consultation process run. But there are conflicts of interest for the authorities themselves, leaving academics such as Lisa Thompson and NGOs concerned they will ultimately accept the EIA report, even if it still falls short.
The Centre for Environmental Rights has pointed out conflicts of interests. Under South African law, the Minister of Environment, Forestry and Fisheries is responsible for EIA approval for projects that have impacts across provincial or national boundaries. However, actually in charge is the Limpopo Department of Economic Development, Environment and Tourism. Meanwhile, the Limpopo Economic Development Agency is the applicant. So, the applicant and the decision-maker for the EIA are both agencies of the same provincial government. Besides, considering the multiple cross-regional impacts of the MMSEZ, the centre thinks the approval shouldn't be handled at the local level in the first place.
In September 2017, a few days before Hoi Mor obtained its operating licence, Zimbabwe and Interpol issued arrest warrants for Yat Hoi Ning, then chairman of the company, in connection with a fraud case dating back to April of that year.
Last year, Sam Sole, a reporter with the investigative news organisation amaBhungane, questioned this in a letter to Rob Davies, former minister of trade and industry. The reply was that the minister had been unaware of the situation when issuing the operating licence. Sole thinks the department remains responsible for such a major failure of due diligence.
In an interview last year with the Daily Maverick, Yat Hoi Ning denied the accusations of fraud.
Coal power out of date
The climate impact of the Musina Makhado project has made it a target for South Africa's anti-coal power campaign that has been gaining momentum in recent years. According to the latest EIA report, the coal-fired plant that will power the MMSEZ will have a capacity of 3.3 gigawatts.
A memorandum of agreement from 2018 shows the Power Construction Corporation of China will fund and build the plant, with an estimated total investment of US$4.5 billion. When South African President Cyril Ramaphosa visited China in 2018, the plant was included on a US$1.1 billion investment deal between the Bank of China and South Africa's Department of Trade and Industry, and became a key element of economic cooperation between the two countries.
Unless carbon capture and storage is used to sequester all the plant's emissions, it will "severely reduce South Africa's ability to achieve its NDC"
But a climate impact assessment carried out as part of the EIA process showed that in its lifetime carbon emissions from the MMSEZ would account for between 10% and 14% of South Africa's entire carbon budget if it is to keep within the 2C warming threshold set out in the Paris Agreement. Unless carbon capture and storage (CCS) is used to sequester all the plant's emissions, it will "severely reduce South Africa's ability to achieve its NDC [nationally determined contribution to meeting the Paris goals]". The report points out that as CCS is not yet technically or economically feasible, approval for the plant should not be granted.
The 3.3 gigawatt power plant has also been described as in conflict with South Africa's existing energy plans. An analysis in an energy consultancy report in the EIA says that South Africa's highest-level energy planning document, the Integrated Resource Plan, allows for only 1.5 gigawatts of extra coal-fired power, which the energy authorities confirmed last September must go to the national power company Eskom, and not directly to SEZs.
But there are cleaner alternatives. Richard Worthington of the Friedrich Ebert Foundation told China Dialogue: "We could be producing hydrogen from wind on the Soutpansberg mountains," referring to a mountain range stretching over 100 kilometres close to the SEZ, "and hydrogen in [the] metallurgical process is one of the things we need to get to carbon neutral".
According to Worthington, the continued pursuit of coal power is due to the lack of integrated energy planning. He describes energy planning in South Africa as "a mess", with the above-mentioned Integrated Resource Plan only covering electricity supply, which is just one part of the national energy system. Ideally, there would be a more comprehensive Integrated Energy Plan. South Africa does have such a plan, but it hasn't been updated since 2003, and a halt to work on it was called in 2007. Worthington thinks this is because the process required public participation, which worried the fossil fuel lobby. A draft new Integrated Energy Plan was made available for public consultation in 2016, but was never finalised and published.
So, the Integrated Resource Plan has gradually become the focus of South Africa's energy debates. The plan has been criticised ever since its first draft was published in 2009, for continuing to allow more coal-fired power and restricting the scale of renewables. In July 2020, environmental group groundWork took South Africa's Department of Mineral Resources and Energy and the National Energy Regulator to court, asking that they provide justification for the inclusion of 1.5 gigawatts of new coal power in the new Integrated Resource Plan, and pointing out that the new coal plant in the MMSEZ conflicted with the plan.
Opponents worry the MMSEZ's unofficial political energy will give it special privileges. Munnik, the environmental expert at the University of the Witwatersrand, commented that the "special economic zone is subject to the same environmental requirements. There is now a lot of legal capacity in civil society. So it is possible to take them to court." South Africa's coal power industry has been facing an increasing number of legal challenges from civil society. In August 2016, Earthlife Africa began South Africa's first climate litigation case, requesting that the Thabametsi coal power plant's environmental licence be revoked due to a failure to consider climate impacts. In November last year, the court agreed and the project was subsequently cancelled after major investors pulled out. There have been multiple interventions by environmental groups since 2016, with work on two private coal power plants halted, and three more lawsuits or administrative appeals underway. This is becoming a key factor in forcing South Africa to shift towards cleaner energy.
It is also becoming harder for coal power to find finance. In the last two years, South Africa's Standard Bank, whose largest shareholder is the Industrial and Commercial Bank of China, and Nedbank have said there will be no more funding for new coal power. The country's other banks are under huge pressure to divest from coal and reveal their climate risks. This aligns with a global trend to divest from fossil fuels. For investors and financiers, the climate and environmental risks of coal power, and the associated legal risks, are becoming increasingly pronounced.
South Africa's environmental groups say they will continue fighting as long as plans to build more coal power remain. As they wrote in their open letter: "Any new minerals development, beneficiation projects or infrastructure investment should not be premised on expanding coal value chains, either nationally or internationally, nor increase South Africa's dependence on or combustion of coal. Rather it should be aligned with long-term sustainability and a just transition to a zero-carbon economy."