Launched by President Joko "Jokowi" Widodo in 2016, the National Strategic Project scheme prioritises large-scale investments in order to boost economic growth. Investments above IDR 100 billion (US$7 million) benefit from accelerated land provision and guarantees that investors and their projects will not face political barriers.
However economists have raised concerns that the scheme will increase the foreign debts of state-owned enterprises tasked with leading implementation. Meanwhile, watchdogs worry such projects will lead to a wave of corruption at every level of government. Also of concern, but receiving less attention, are land conflicts. There were 293 such conflicts connected to National Strategic Projects reported between 2016 and 2019, according to non-profit the Indonesian Agrarian Consortium (KPA).
The US$5.5 billion Jakarta–Bandung high-speed rail line, led by PT Kereta Api Indonesia China (KCIC), is probably the best-known example of a National Strategic Project that has caused conflict. Originally slated to be operational in 2019, that date has since been pushed back to 2023 amid delays caused by a slew of issues including damage to homes and waste dumping.
"Infrastructure-led projects will keep creating land-related conflicts under this national projects scheme," Benny Wijaya, a researcher at KPA, said.
KPA's 2021 annual report shows that infrastructure development is now second to plantations in terms of land-related conflicts with indigenous peoples and local communities in Indonesia. This could worsen following the passage of the Omnibus Law, a set of regulations designed to increase investment by reducing regulatory requirements for business permits and land acquisition.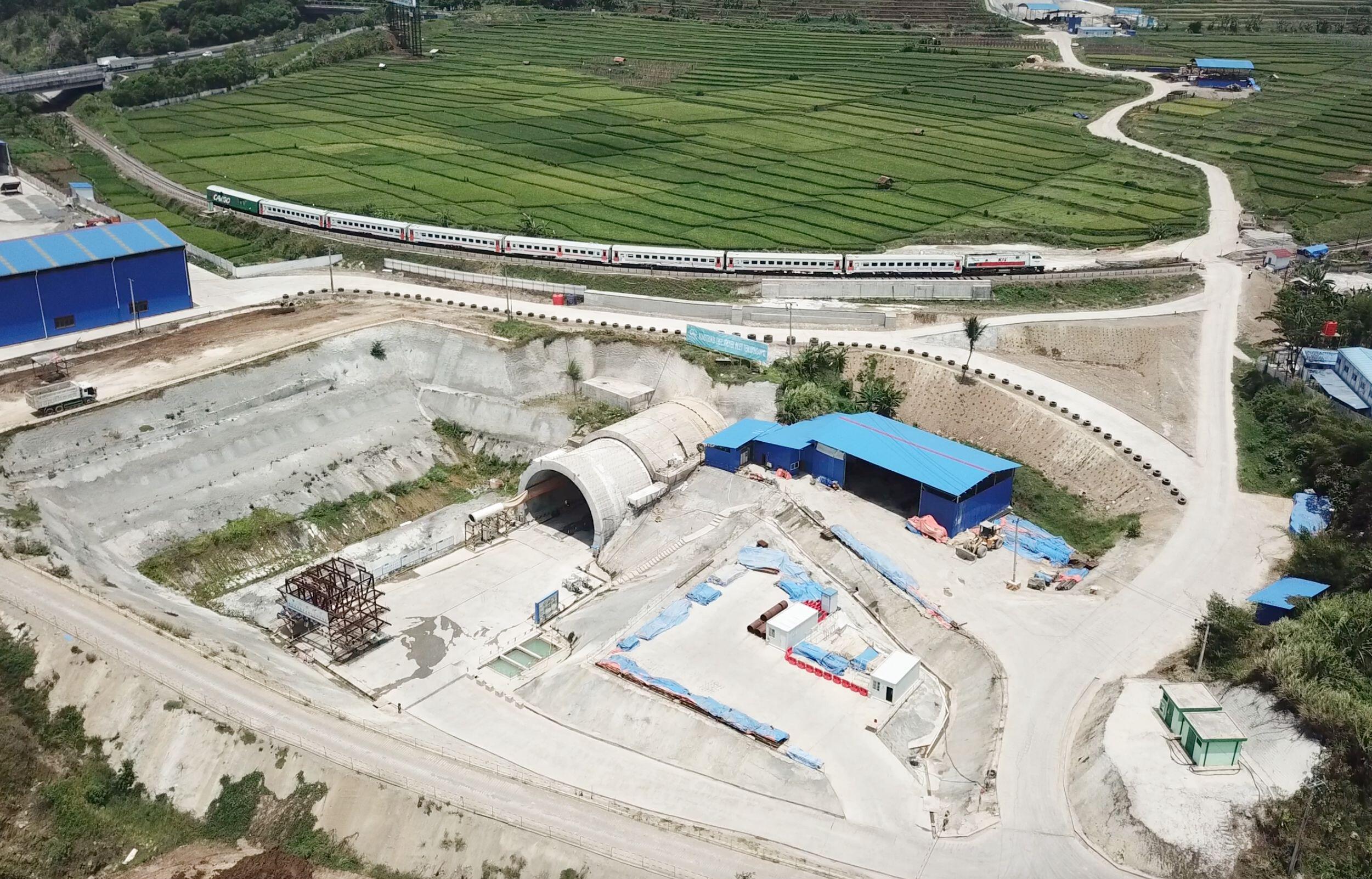 "The fear of growing land-related conflicts is unavoidable after the passage of the Omnibus Law," Wijaya added.
Indonesia's parliament passed the law in October 2020, but it was challenged in court by environmental groups, labour unions and indigenous peoples' organisations. According to Indonesian NGO Madani Berkelanjutan, some articles in the law will weaken environmental protection and could increase the risk of forest loss. In November 2021, Indonesia's Constitutional Court issued a decision, calling the Omnibus Law "conditionally unconstitutional" and ordering the parliament to "make necessary adjustments" within two years, or it will be declared void.
"The Omnibus Law bypassed the requirement for people's consent as well as ignoring the ecological, social and cultural aspects, which directly violates indigenous peoples' rights," said Rukka Sombolinggi, general secretary of the Indigenous Peoples Alliance of the Archipelago (AMAN).
AMAN, which represents an estimated 24 million indigenous people in Indonesia, cited the National Strategic Projects' disregard for free, prior and informed consent.
"Pushing the projects onto the indigenous lands, without consent, is clearly ignoring the basic rights of the people," Sombolinggi said. "Sending police forces against the communities who refused to hand over their land is coercive and abusive," she added.
Sombolinggi pointed to the Lambo Dam on Flores Island, in Indonesia's east, as an example. The project, intended for irrigation, is currently funded through the national budget, led by state-owned enterprise PT Indra Karya, with private investment expected in the final stage of development. For years, the indigenous communities in Lowo Se, Malapoma and Rendu Butowe, whose land will be used for the dam, have voiced opposition, but their protests have fallen on deaf ears.
The latest incident was in December 2021, when the Rendu community blocked the road to prevent the arrival of a team conducting field observations at the construction site. The villagers accused the team of coming onto their customary area without permission. In response, the local government sent in armed police, which led to brawls with indigenous women who were on the front line of the protests.
Willybrodus Be'i Ou, secretary of the Forum for the Rejection of Lambo Dam Development (FRLDD), said the survey team had made a big mistake by carrying out their un-permitted activities. FRLDD is an initiative consisting of three indigenous communities – Rendu, Ndora and Lambo – all of whom oppose the dam.
"They come here to conduct surveys in our customary area and that's just like a thief. Then, they'll report back to the central [government] saying everything was fine, even though a lot of the data was fabricated," Ou said. Two months later, on 8 February 2022, another land survey for andesite rock mining by the National Land Agency in Wadas Village, Purworejo, Central Java, ended in chaos. Villagers, who had never agreed to the survey, attempted to stop it by blocking the road. The police responded with violence, beating and arresting villagers. The village was patrolled for days before the National Commission of Human Rights called off the police operation.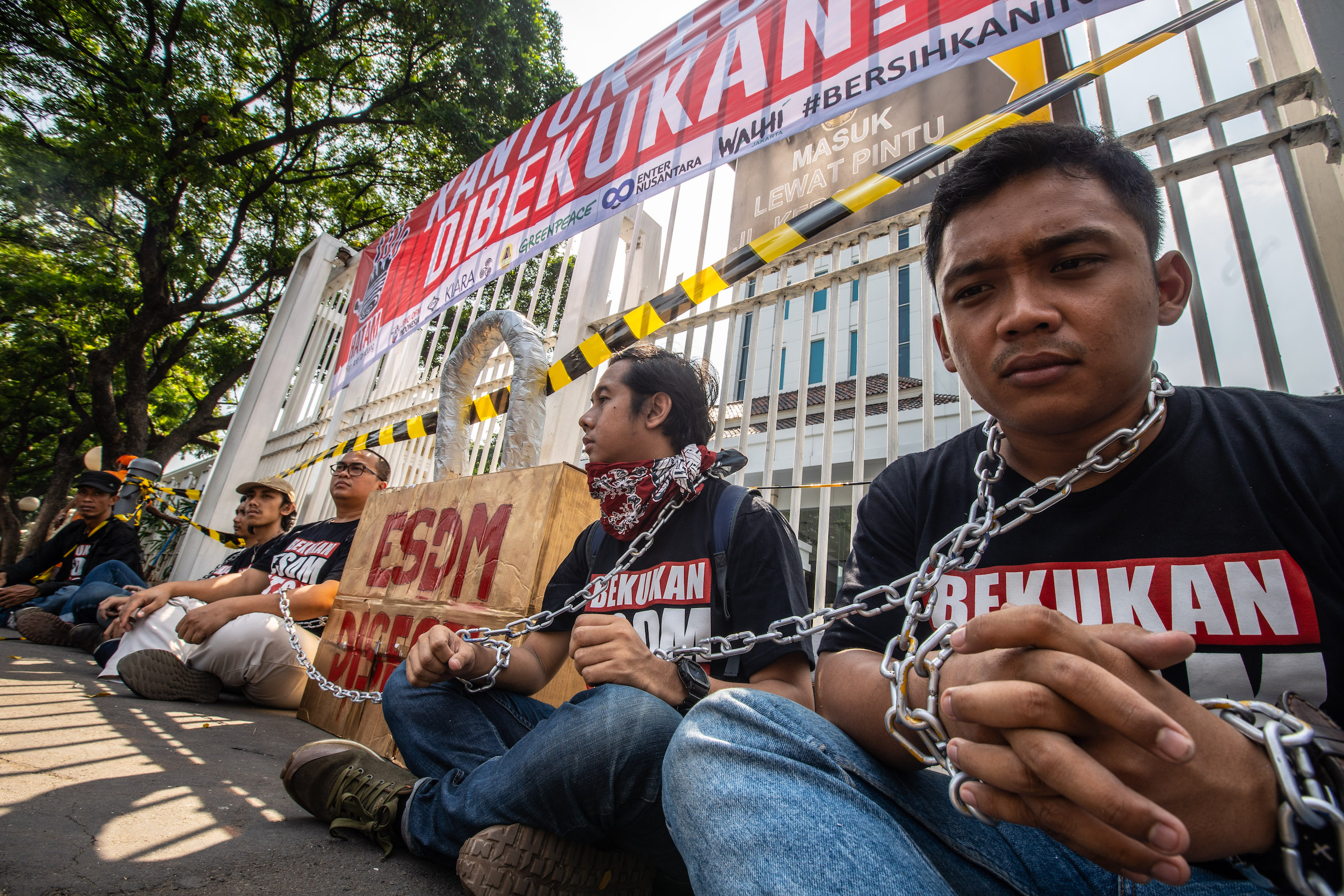 "What's happening in Wadas is another shocking example of how the Omnibus Law is being used to back up the National Strategic Projects. It is a clear violation of human rights," said Kharisma Wardhatul Khusniah of Yogyakarta Legal Aid Institute, an NGO providing legal aid for the poor and disadvantaged.
She believes the government will keep pushing the project, since they desperately need andesite from Wadas to build the Bener Dam, located along the Bogowonto River in Purworejo, Central Java. The hydroelectric project is planned to be around 160 meters high, making it Indonesia's tallest dam. According to the Ministry of State Enterprises, Bener Dam will cost IDR 2.06 trillion (US$143 million). The project, which is still struggling with land acquisition, is led by state-owned enterprise PT Waskita Karya, which was also part of the Jakarta–Bandung rail project. Further funding, for up to 40% of its cost, is expected from the private sector in later stages.
"The dam will inundate 313 hectares of land and seven villages in Purworejo and Wonosobo districts," explained Kharisma.
Bener and Lambo dams are both National Strategic Projects and, like others, they have repeatedly triggered land-related conflicts, often including violence. Several of these projects are attracting foreign investment, including from China, such as an aluminium smelter in Bintan's Special Economic Zone in Riau Islands province, and the Semarang-Demak toll road in Central Java.
Merah Johansyah of the Mining Advocacy Network (JATAM) gave the example of nickel mining in Halmahera Island of North Maluku and said: "Foreign investment ignores how a government-funded project benefits the affected community. The private sector will focus on benefiting themselves only," he added.
The large-scale land acquisition raises challenging questions. Thirty-six global investors have written an open letter expressing concern about the Omnibus Law. They fear that the "proposed changes to the permitting framework, environmental compliance monitoring, public consultation and sanctioning systems will have severe environmental, human rights and labour-related repercussions." These, they say, "introduce significant uncertainty and could impact the attractiveness of Indonesian markets."
In the end, many of the affected communities feel that the National Strategic Projects, backed by the Omnibus Law, do not belong to them, as for centuries they've benefited from managing the land on their own.
"We've been protecting these lands because it's not only benefiting us economically but also spiritually," said Rokhana from Wadas. She believes the government is yet to see the value for the community of owning the land . "This is our home and the place where we dream to be laid one day later when we pass away. So, we will defend it no matter what," she said.