On 12 January, Tencent, one of the world's largest internet companies, responded to the Chinese government's carbon neutrality goal by announcing it was planning to reach neutrality itself. With China's climate ambition growing, carbon neutrality is becoming essential for tech giants.
Tencent owns the hugely popular messaging app WeChat and is in the vanguard of China's net-zero shift, although it is still a late mover compared to similar firms overseas. It has not detailed the scale of its ambitions yet, but it will need to follow up quickly with an action plan and targets, including 100% renewable energy use by 2030.
There is great potential for Chinese tech companies to contribute to decarbonisation. They should make real emissions reductions in their operations and supply chains; use their platforms' strengths to drive emissions cuts throughout the business world; and apply their technology to help achieve a zero-emissions society.
100% renewable energy is key
Tencent's announcement emphasised several novel energy-saving technologies, including recycling waste heat at its Tianjin data centre, and using liquid cooling technology to bring power usage effectiveness (PUE) down to 1.06 in its data centre in Qingyuan, Guangdong.
What is PUE?
Power usage effectiveness, or PUE, indicates how power-efficient a data centre is. It is expressed as a ratio of total power use versus power used to run IT equipment; the closer to 1, the higher the efficiency.
Data centres have been described as "electricity tigers" for their vast power consumption. In 2018, China's data centres used 160.9 billion kilowatt-hours – 2% of the country's total, and more than the city of Shanghai in the same year – according to a report by Greenpeace and North China Electric Power University. Assuming China's energy mix does not change, Chinese data centres' electricity use will create 163 million tonnes of carbon emissions in 2023, equivalent to a mid-sized nation.
Tech giants already use energy-saving methods to minimise their running costs, but improvements in PUE have stalled. Indeed, a global survey of 624 IT managers carried out by the Uptime Institute in 2019 revealed that large data centres' energy efficiency improvements might even be reversing. After improving 30% between 2007 and 2013, annual averages have since hovered around 1.65.
Despite improvements in energy efficiency, a perfect PUE score of 1 may still result in significant carbon emissions unless companies use renewable energy sources. In 2019, power consumption in data centres accounted for 87% of Tencent's carbon emissions.
Tencent CEO Pony Ma acknowledged the importance of renewables to achieving emissions reductions in a WeChat comment on his company's carbon neutrality announcement: "I expect the biggest part in the future will be powering data centres with clean renewables. It'll be tough, but we're going to work hard."
Many international tech firms have adopted a 100% renewables target: 41 have set it as a long-term goal; 20% of those, including Apple and Google, are already there; and 50% are due to get there by 2030.
In 2020, faced with the urgency of the climate crisis, international tech giants went even further.
Last year Amazon bought 35 wind and solar power plants, with a total generation capacity of over 4 gigawatts, making it the biggest corporate buyer of renewables. Google announced that by 2030 it would achieve "real-time" decarbonisation of its operations, with zero emissions every hour, rather than every year. Microsoft has said its carbon emissions will turn negative by 2030, and that it will remove its historical emissions by 2050.
China's tech giants are lagging. Of its 15 leading cloud computing and data centre companies, only the Chindata Group has made any commitment to shift to 100% renewables, according to another report by Greenpeace and North China Electric Power University, published in September 2019. And very few have a target for carbon emissions.
China's new climate targets may spur change. At a recent data centre industry meeting, Alibaba tech expert Cheng Ming said carbon neutrality signalled a major shift in global development and will be essential to developing data centres sustainably. The Chindata Group made its commitment – to 100% renewable energy in its domestic operations by 2030 – in December last year. It also committed to making progress towards carbon neutrality, with investment in at least 2 gigawatts of clean power. Tencent's announcement soon followed.
AI and coal: a dumb move
Technology can be a positive or negative force. In May 2020, Greenpeace published a report criticising Amazon, Google and Microsoft for providing artificial intelligence services to the oil and gas industry, a move it said put profits over climate. The report examined 14 digital services contracts signed between the tech firms and fossil fuel companies. It found their technology in use across the production chain, from prospecting and extraction to refining and transportation. Responding to the report, Google immediately stopped building customised AI tools for the oil and gas sector. Microsoft and Amazon failed to respond.
In a similar vein, the Tencent announcement stated: "AI can help improve thermal [fossil fuel] power plants" by providing "real-time and standards-compliant solutions for the use of materials and personnel". The company is working with partners in Europe on creating smart thermal power plants, it added.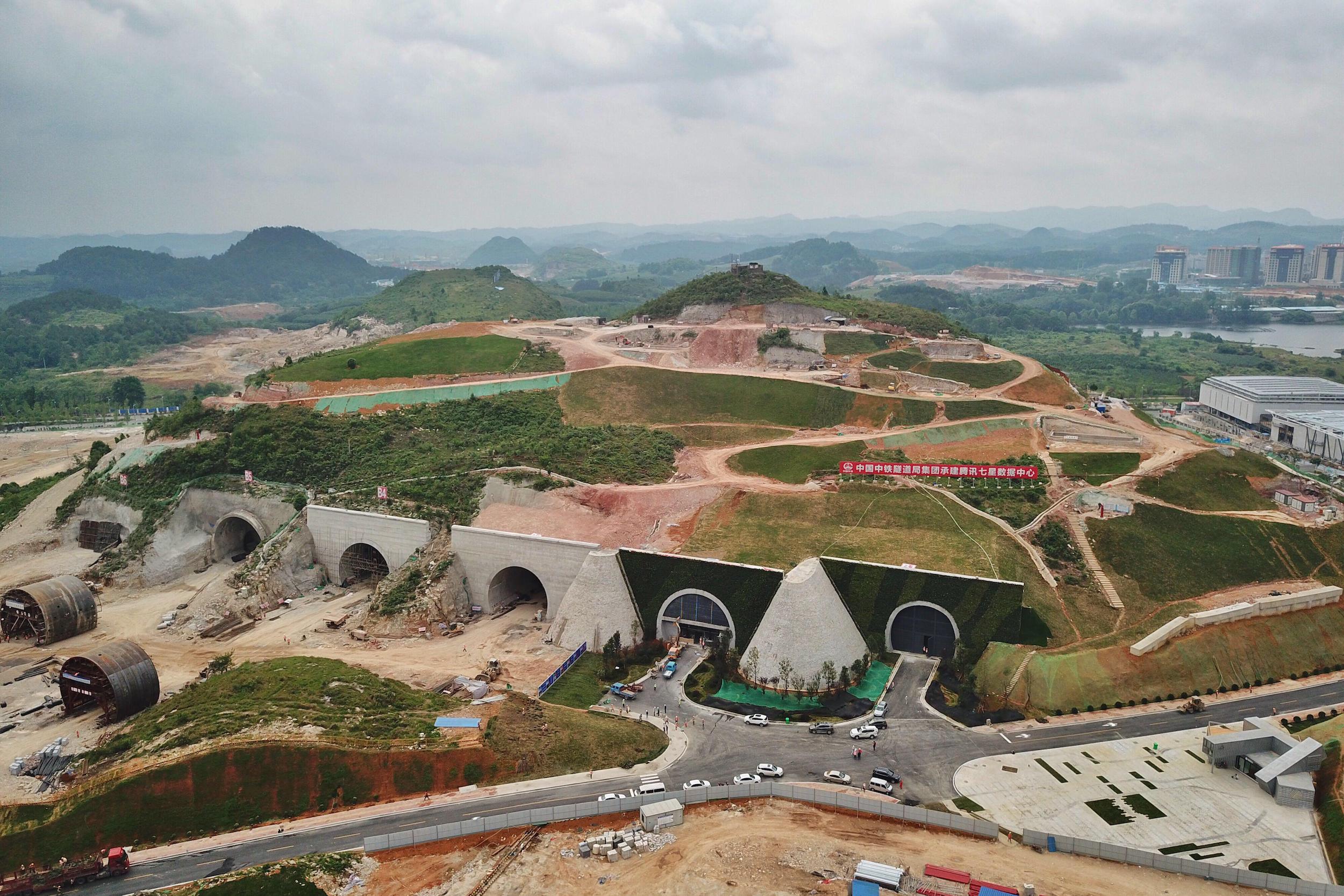 Pony Ma once said: "Technology is a tool, the use of technology for good is a conscious choice". If AI can help resolve the climate crisis, by improving energy-saving technology and empowering environmental protection, perhaps companies should not also use it to sustain fossil fuel use.
Enabling carbon neutrality across the value chain
Before helping other sectors reduce their carbon emissions, tech firms should use their platforms to promote carbon neutrality and the use of renewable energy across their value chain.
The approach taken by the international tech giants can serve as a reference. Three-quarters of Apple's emissions come from manufacturing, so last year it set itself a new target: carbon neutrality in every stage of its supply chain by 2030, including extraction of raw materials for its mobile phones, manufacturing, logistics and transportation, and recycling.
Apple pushed 77 suppliers to commit solely to renewable energy in the manufacture of the company's products, with many Chinese firms among them. In 2018, Apple and 10 Chinese suppliers set up the China Clean Energy Fund with $300 million to develop 1 gigawatt of renewable energy capacity. By 2020, the project had funded 134 megawatts of wind power in Hunan.
Similarly, Google has committed to investing in 5 gigawatts of renewable energy worldwide to manufacture its products. Microsoft has said that from July 2021 it will change its procurement processes to consider carbon reduction explicitly.
Tech giants have both the ability and a duty to promote emissions cuts from the economic activity their platforms enable. 
Decarbonisation will become even more crucial as the digital economy booms. Research shows that emissions from the ICT sector in a business-as-usual scenario will increase from the equivalent of 1-1.6% of 2016 global emissions in 2007 to 14% in 2040, across consumer devices, data centres and communications networks. This is equivalent to more than half of current transportation sector emissions. In 2020, a digital strategy document from the European Commission said the EU's ICT sector should and could be carbon neutral by 2030.
One difference between China's internet giants and their overseas counterparts is the greater role of platform services. The "platform revolution" has transformed industries online and on the ground in China, supporting huge amounts of offline activity, such as in retail and food delivery, and spurring massive global flows of products.
We need to look at the boundaries of corporate social responsibility for the firms providing those platforms because carbon neutrality in their operations and supply chains may be inadequate. As the greatest beneficiaries of the platform economy, the tech giants have both the ability and a duty to promote emissions cuts from the economic activity their platforms enable. This could be by, for example, ensuring the products sold are not associated with deforestation or environmental damage or reducing the amount of plastic used in packaging.
On 20 January, Joe Biden became president of the United States and announced the country's return to the Paris Agreement and a goal of net-zero emissions by 2050. With China, the US and the EU working together on global climate governance, the tech sector's move towards carbon neutrality is inevitable. How China's internet firms can build on emissions reductions in their operations by using their power to achieve carbon neutrality across their industries will be vital to the country's response to climate change.