Leaders from Brazil, Russia, India, China and South Africa met in Brasilia last week to discuss the future of the Brics bloc.
They identified loans supporting sustainable development from the New Development Bank (NDB) as a key element in strengthening integration.
NDB president Kundapur Vaman Kamath said the bank must expand partnerships with private investors and stimulate loans in local currencies.
"We note with appreciation the role of the New Development Bank in infrastructure and sustainable development financing", Brics leaders wrote in a joint statement issued at the close of the summit.
Jair Bolsonaro (Brazil), Vladimir Putin (Russia), Cyril Ramaphosa (South Africa), Xi Jinping (China) and Narendra Modi signed the document: "We express our commitment to sustainable development in its three dimensions – economic, social and environmental – in a balanced and integrated manner."
Welber Barral, a former Brazilian secretary of foreign trade, said that infrastructure projects account for most loans from the NDB, whose governors also met in Brasilia, but decisions on how sustainable each project will be are determined by each government.
Building Brics
Ten years after the bloc was created, Brics is not the new global sensation it once was. While it initially represented a new and powerful voice from the developing world, forming the NDB and negotiating blocs in international climate talks, today it can seem a disjointed collection of countries.
Even so, the geopolitical importance of the group is still undeniable. It comprises five of the world's largest economies, populations and territories. What Brics does still very much matters.
"The Brics are great powers for major development," says Marcio Azambuja, former secretary general of Brazil's ministry of foreign relations. "But they need to find their way and their vocation. It is an idea that is still seeking a common agenda."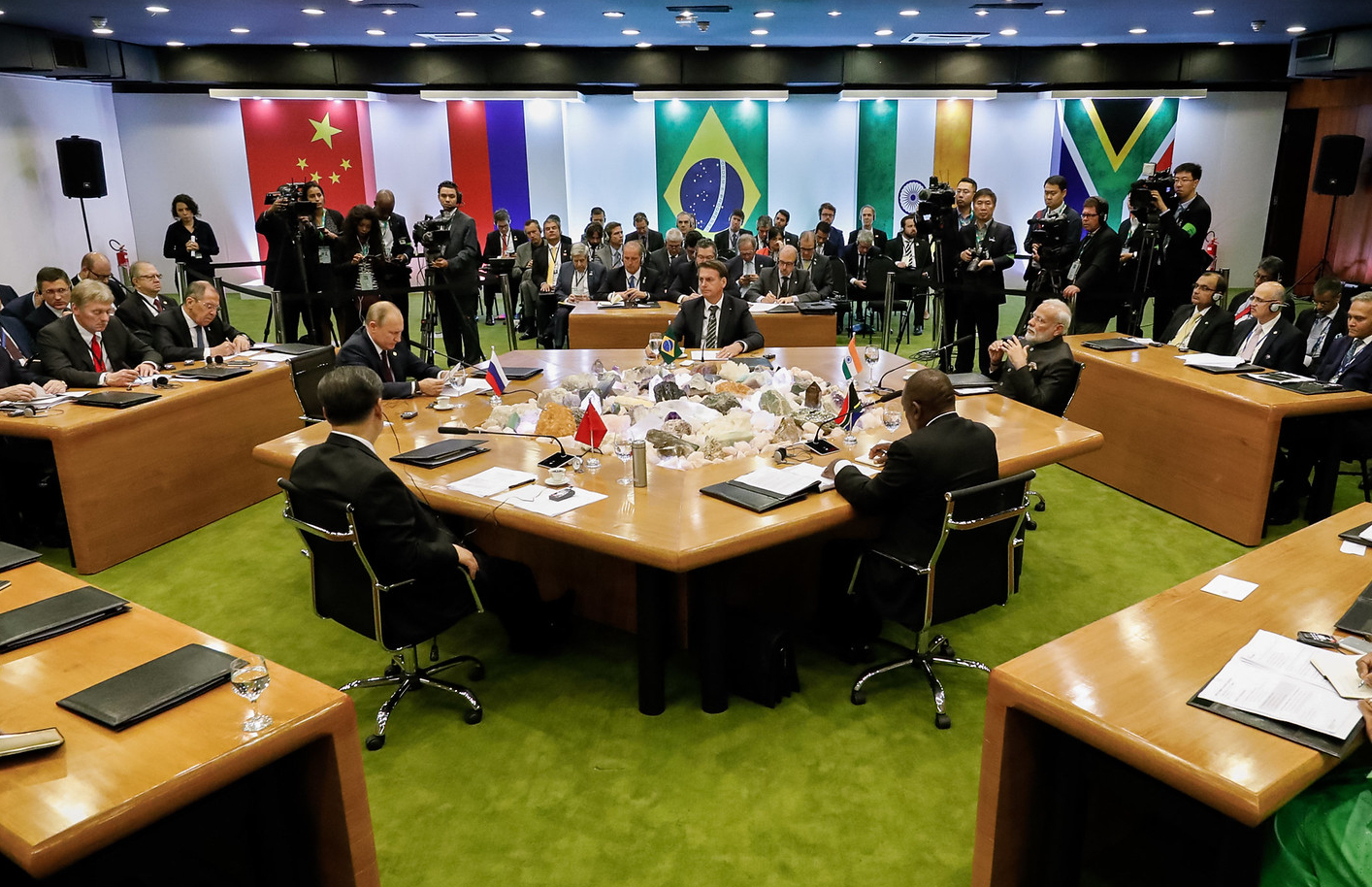 (Image: Alex Santos / PR)
Oliver Stuenkel, a professor of international relations at think-tank the Getúlio Vargas Foundation, says that the Brics group is now much more institutionalised, with more than 100 annual meetings, and has helped tilt Brazil's worldview towards Asia. "Its relevance is highly significant," he tweeted.
The first Brics summit was held in 2009 in Ekaterinburg, Russia and its inaugural members (Brazil, Russia, India and China) met more informally in the following few years. The group's acronym was identified at the beginning of the century by Goldman Sachs economist Jim O'Neill.
Since then, they have become a strong bloc in climate negotiations, represented by the Basic group, which excludes Russia, and which made treaties possible when, previously, developing nations had stalled talks, refusing to make the same commitments as historical polluters.
One of Brics' first agendas centred on reforming international finance mechanisms, according to Paulo Nogueira Batista Jr., who was part of the process of creating Brics as a Brazilian representative to the International Monetary Fund.
"Our initial plan was to reshape the Washington institutions," he says.
At the Brasilia summit, the group noted the establishment of the NDB's Americas regional office in São Paulo, and a sub-office in Brasilia. The bank, whose headquarters are in Shanghai, also plans to open offices in Russia and India next year.
Though the NDB pledges to develop measures to mitigate climate change, and 16 of the NDB's 42 approved loans have been for renewable energy projects, it defers to recipient countries' environmental standards.
This means that the NDB, despite promising to be a revolutionary tool for sustainable development, has not ruled out investing in coal power.
Instead, it pledges to: "Adopt clean production processes and good energy-efficiency practices. Avoid pollution, or, when avoidance is not possible, minimise or control the intensity or load of pollutant emissions".
Earlier this year, the NDB loaned US$480 million for the installation of desulpharisation units at South Africa's Medupi coal-fired plant.
Critics have said the bank's environmental policies are vague and suffer from a lack of imagination on what sustainable development can look like.
Sustainability commitments
During last week's 11th Brics summit, leaders reiterated commitments to the 2030 Agenda for Sustainable Development and to implementing the Paris Agreement.
In a statement, leaders said they expect that the first replenishment of the Green Climate Fund (GCF) "by the end of 2019 will significantly exceed the initial resource mobilisation".
They also restated their commitment to working for the success of COP25 climate talks, which have been relocated from Santiago to Madrid.
On the first day of the event, talks focused mainly on trade. Bolsonaro and Xi met and signed bilateral agreements, including hygiene protocols for exporting products such as pears and melons. Xi Jinping and Vladimir Putin criticised protectionist barriers, at a time when China is engaged in a trade war with the US.
Paulo Guedes, Brazil's minister of the economy, also said that the Brazilian government is negotiating a free trade zone with China.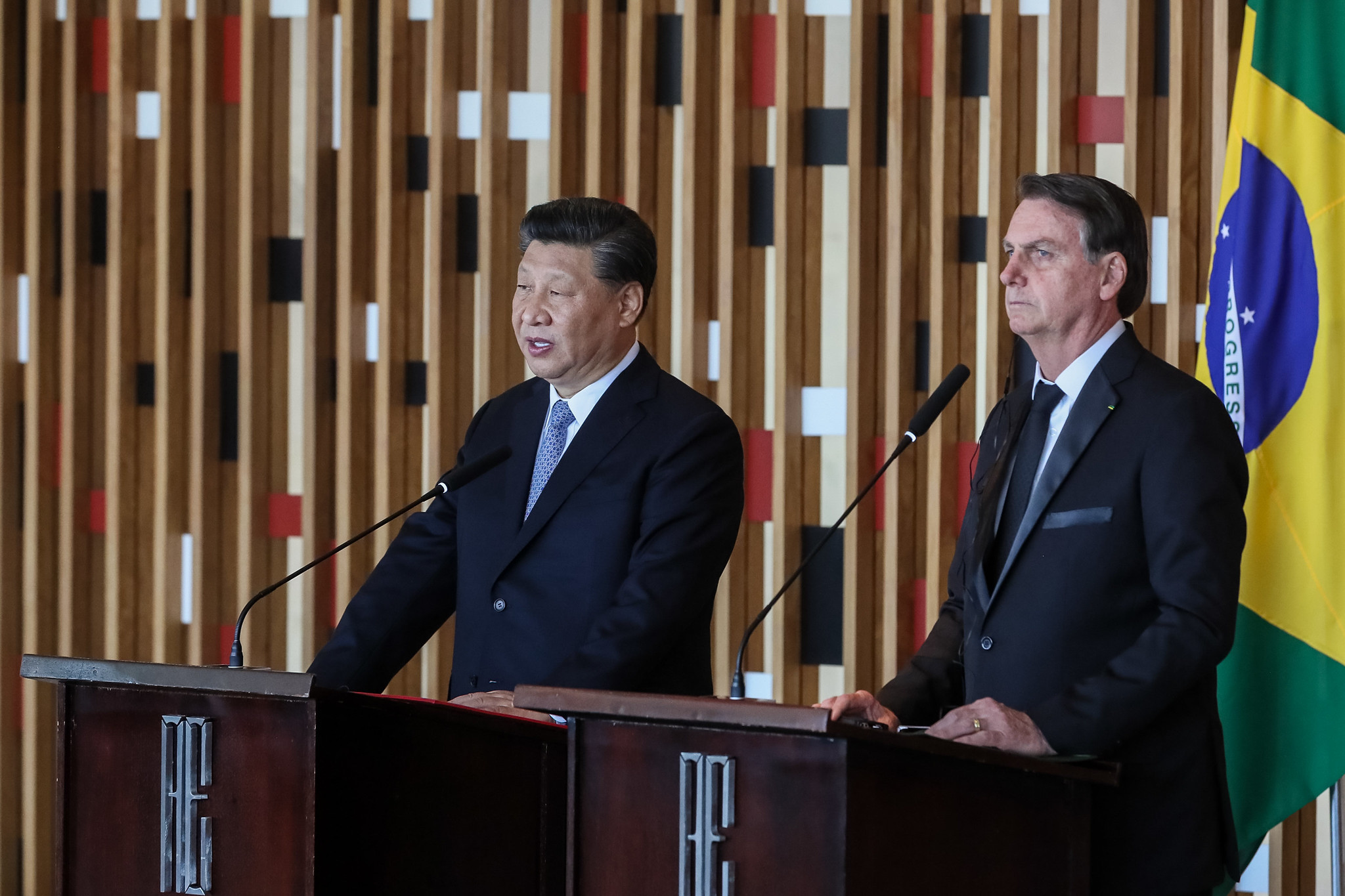 Xi Jinping and Jair Bolsonaro met on the first day of the Brics summit to sign bilateral agreements. (Image: Alex Santos / PR)
However, South American common market Mercosur's rules prevent members from signing bilateral accords involving tariff exemptions. China and Mercosur have been studying the feasibility of a free trade agreement.
Brics challenges
Some years since their headline-grabbing formation, Brics' profile has lowered. Brazil's promise to become an international economic powerhouse has not materialised. The same is true of South Africa, which joined the group in 2011. The relationship between India and China has soured, and Russia has become the target of various sanctions.
Azambuja explains that coordination has always been a challenge for Brics. Historically, blocs comprised of different countries have been constructed through geographical proximity, by winners of a war or by hegemonic powers. Not Brics.
"These are five countries, and none accepts the hegemony of another. This leads to operational problems," he explains. "How can I transform great ideas into operational plans? It's very complicated."
​Today, the world seems much more like a world built in the image of the Brics"
Despite their challenges, it seems unlikely any of the countries will exit the group. The status that participation implies for Brazil and South Africa, which no longer have the geopolitical influence they once did, is highly prized.
According to Paulo Esteves, coordinator of the Brics Policy Centre, the world order has changed for and because of Brics.
​"Today, the world seems much more like a world built in the image of the Brics," he says. "A world with multiple centres of power, rather than just the image of the west."
This article is an edited version of one that first appeared on Dialogo Chino