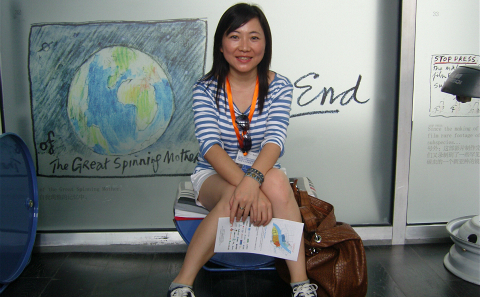 Residents of China's overcrowded and polluted megacities on the east coast increasingly distrust their food. Urban sprawl has swallowed farmland and reports of tainted food are commonplace. This has led members of the growing urban middle class to look for new alternatives, especially when buying fruits and vegetables.

Yunnan province, in south-west China, is increasingly seen as a bastion of comparatively safe produce. This perception, coupled with the province's long growing seasons and relatively low population density, has made Yunnan produce a hot commodity in cities such as Beijing and Tianjin. In 2012, Yunnan exported 8.5 million tonnes of produce north and eastward, and that number is projected to rise dramatically as supply chains are upgraded.

A growing, but as yet unconnected, number of citizen activists based in Yunnan are making their voices heard and pushing farmers to live up to the expectations of consumers in the east by providing legitimately safe food free of pesticides and fertilisers. One of the loudest voices to come out of this nascent movement belongs to Li Yuan, a reporter for Kunming's Spring City Evening News.

Li has spent the better part of two years preaching the gospel of sustainable, organic methods of raising crops. She organises educational field trips to villages where volunteers assist farmers using sustainable methods. Li has also opened a small facility in Yunnan's capital city, Kunming, where urbanites come to learn how they can get involved in raising their own crops no matter where they live.



Plants growing at an organic farm just outside Anning, west of the provincial capital Kunming.

Her most recent endeavour is larger in scope, and aims to help educate people shopping at markets as well as the people who grow their food. With funding provided by the Yunnan Association of Science and Technology, a government think-tank, Li shot and produced a 25-minute educational movie entitled Ecological Growing in just three months.

The film reflects the path Li followed while learning about organic farming techniques. "I became a vegetarian in 2009," she says, "but didn't really grasp what that entailed until three years later." She travelled to Taiwan, studying sustainable methods of farming used there and realised she had much to learn.

"You can't fix a problem until you understand it," Li explains. "Mainland China is far behind Taiwan in terms of farmers truly realising what they are doing when they use pesticides and fertilisers." Many people in Yunnan are unaware of just what organic farming entails; thus Ecological Growing is a fairly simple film, intentionally so, according to Li.

The movie opens with a cartoon showing a family learning the fundamentals of organic food production from a scientist. The messages are basic and geared as much toward children as they are to an adult audience. "We didn't want to overwhelm viewers with statistics and science," Li says. "The film is a starting point for many people. We couldn't assume our audience had any previous knowledge of what we are talking about, so we just made sure all of the common sense basics were together in one place."

Despite being viewed by much of the country as something of a clean, agricultural haven Yunnan has deep issues of its own. In reality, Li says, farms in the province suffer from the same problems as elsewhere in China – lack of clean irrigation water often caused by the overuse of fertilisers and pesticides.

China uses two-and-a-half times as much fertiliser per tonne of grain produced than the United States. Li believes the number may be closer to five times as much in areas where famers mistakenly think using more fertiliser leads to equivalently abundant yields of fruits and vegetables. In Yunnan, such thinking has played a large part in the province's largest lake, Dianchi, suffering so badly from eutrophication triggered by agricultural runoff that its water is deemed unfit for human contact.

How farming, pesticide and herbicide use interact to affect the environment is an enormously complex subject. When she approaches people living in the countryside, they often feel intimidated and assume the issues Li and her volunteers are discussing are too impenetrable for them to understand. Showing her film has helped in many cases. So has getting her hands dirty. "When we show up on farms ready to work, it goes a long way toward earning trust," she says.

Li has simplified her message; both in the film and when speaking publicly she focuses on only a few subjects. The first of these is the overuse of fertilisers and pesticides, which Li characterises as a stopgap measure that leads to widespread soil deterioration and rampant pollution. Tied into this message is the idea that long-term considerations such as water conservation and limiting waste are fundamental to keeping farmland healthy.

Her final point concerns seeds, and the need for smallholders to learn to collect them at the end of a growing season. Li characterises this as a lost art. For her, a discussion of natural growing without chemicals cannot exclude a plant's origin. "Seeds are part of the natural process and buying seed each year from a company bypasses the evolutionary process," Li explains. She worries that whatever favourable genetic characteristics a plant may have developed will be lost when seeds only come from one source. This, she maintains, is a global problem, and she encourages the farmers she works with to establish communal seed banks in their villages.

Out of all her efforts, Li enjoys actually digging in the dirt the most. Yet she may have more of an impact through her burgeoning filmmaking efforts. Donors at the Yunnan Association of Science and Technology were so taken with her first effort they have already commissioned a second film. Li says she will focus this time on food safety and biodiversity preservation. "This," she says, "is a growing process. Taiwan took between ten and fifteen years to reach the point where organically grown food reached such a level of cultural importance. Here in Yunnan we may not have that much time."