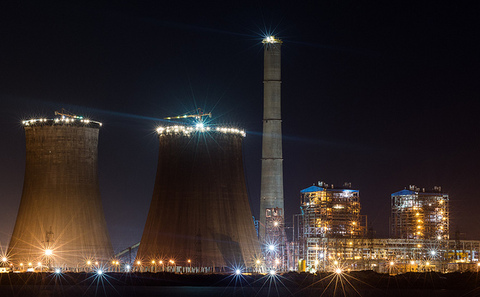 India will not be able to follow China into a firm commitment on peaking emissions, a senior Indian negotiator has said in the wake of a major Sino-US announcement on climate change today.

At the close of the APEC summit in Beijing, China pledged to peak emissions around 2030 and to increase non-fossil fuel energy to around 20% by the same year. The statement was coordinated with the US announcement that it would cut emissions by 26-28% below 2005 levels by 2025.

Speaking on condition of anonymity, a senior Indian negotiator told chinadialogue: "We cannot make the same commitment, or even a similar one. India and China are not in the same stage of economic development. If developed countries are willing to listen to us in the matter of providing finance and free-of-copyright technology transfer to help us transition to a greener economy, we may be able to peak sometime in the 2030s, perhaps by 2040."

Reacting to the Chinese government announcement, Prakash Javadekar, India's minister for environment, forests and climate change, said: "Now it will not be rhetoric as usual at Lima. We are going to talk about not only per-capita emission, but also per-capita consumption." The Peruvian capital Lima is scheduled to host the next global climate summit from December 1.

Javadekar was referring to the concept that developed countries are responsible not only for their own emissions, but also the emissions in developing countries for goods that are used in rich nations. With this statement, India has clearly distanced itself from the Chinese position.
China and India have previously coordinated their positions in global climate negotiations.
Self-serving agreement

New Delhi-based think tank Centre for Science and Environment (CSE) was critical of the US-China deal. Sunita Narain, CSE Director General, said it was "neither historic nor ambitious, but just a self-serving agreement between the world's two biggest polluters. The deal will actually take the world towards a catastrophic beyond 3C temperature increase pathway."

She said that, according to these targets, US and Chinese per-capita emissions would converge at around 12 tonnes of carbon-dioxide equivalent in 2030, a level of emissions "not in line with meeting the 2C temperature target mandated by the IPCC."

Chandra Bhushan, deputy director general of CSE and the head of its climate change team, said, "If India were to follow the principles of this deal, then we need not do anything till 2040 and beyond. Our per capita emissions in 2030 will be less than 4 tonne CO2e compared to 12 tonne of the US and China."

Narain said, "India should now work harder with developing countries and push for an ambitious global deal which is equitable and saves the world from catastrophic climate impacts. India should push for a principal-based emissions reduction target for all countries. This is the only way we can force the US and China to reduce their emissions which are in line with the planetary limits."

Others, however, found some cause for optimism in today's announcement. Navroz Dubash of the New Delhi-based think tank Centre for Policy Research and a lead author of IPCC Working Group III, said: "This is smart politics by the G2. The US target and the Chinese peaking year will certainly require some effort, but are probably not stretch targets. And it allows both countries to claim leadership in breathing life into climate talks.

"The reason for hope is that this move really infuses energy into the only global process we have. The reason for scepticism is that this is well short of what is needed from the two biggest polluters to limit warming to 2 degrees. The only way to square this circle is to create conditions to deliver more emission restrictions than countries actually promise and push for tighter limits.

"Smart politics for India requires us to support this process, to be in the negotiating room, and help create conditions for over-compliance and for tighter limits. To do this, we need to put our weight forcefully behind our national actions and develop our own contribution to place on the table."