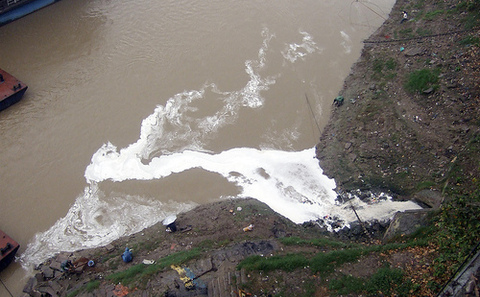 The Ministry of Land and Resources sent a reply to a request from Beijing lawyers Huang Leping, Han Shichun and Ye Mingxin, along with a lengthy set of data on groundwater quality in 200 Chinese cities.
Ye Mingxin told chinadialogue that release of the information had been very "unexpected".
"We didn't think that they would reply, and we had sent a legal letter to the ministry a few days before the one-month deadline for responding," Ye said, adding that she and her colleagues from Beijing Yilian Labor Law and Research Center posted the request of information in late February.
Though Ye and her colleagues welcomed the positive response from the ministry, they said the data was incomplete and too technical to be understood by the general public.
"There are some 800 tables detailing the monitoring results of 36 tests. Some of the results are incomplete," Ye said, adding that even the experts they had consulted said they needed more time to analyse the primary data before reaching any conclusion.
"There should be a middle ground between a few lines mentioned in the report and 400 pages of primary data they have sent us. Besides, the data is not for non-experts to understand," Ye told chinadialogue.
Despite its obvious imperfections, the release of the data by the Ministry of Land and Resources has been seen as encouraging.
In an
opinion piece
for the China Youth International website, commentator Zhang Limei wrote: "At present, we don't have a very complete open information system. Compared to the environmental protection ministry's rejection of a request to publish soil pollution data, the land and resources ministry's move marks huge progress."
Dong Zhengwei, the Beijing lawyer who filed the request for the soil pollution data, said the environment ministry's refusal was humiliating and damaging not only for the ministry itself but also
China's international image
.
Since that refusal, China's newly-appointed
premier, Li Keqiang, has vowed
to tackle China's pollution problems with "an iron fist, firm resolution and tough measures" and to promote governmental transparency.
"The lesson learnt from the Ministry of Environmental Protection's episode dealing with soil pollution has had a great influence on the Ministry of Land and Resources' decision to embrace transparency," said Dong.