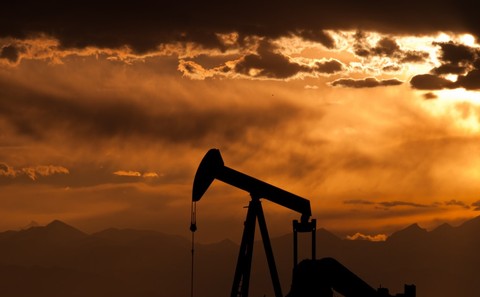 China must avoid the mentality of the Great Leap Forward, Mao's disastrous 1950s campaign to transform the economy through high-speed industrialisation, as it seeks to mimic America's shale-gas boom, a Chinese energy expert has warned.
Ni Weidou, an engineering professor at Tsinghua University in Beijing, told chinadialogue that fracking for unconventional gas was the right path for China, but that there were barriers to success and it must proceed cautiously. (Watch video in full)
"China should try really hard to do this properly, but we shouldn't put forward unrealistic ideas. And I hope we won't see a repeat of Great Leap Forward mentality in this area. That way of doing things is quite wasteful of resources and manpower," he said.
"Our expectations shouldn't be too high."
Ni said the country still has little information about the extent of its resources. To date, very few shale-gas wells have been drilled in China and speculation based on these wells is "very rough".
Not only is research limited, but there are geological barriers which could make it comparatively harder for China to see success in the unconventional gas industry, Ni said: "The work of the oil and gas sector in the past few decades shows that our geology is quite complicated. America has flat plains, but because the Himalayas squeeze China in here and there, our geological structure is very messy. It's not like the US.
"Secondly, we have lots of mountainous areas and drilling in mountainous areas requires a great deal of equipment, roads and water. The infrastructure requirements for the whole transportation and mining processes are very high."
His comments were echoed by Yang Fuqiang, senior energy advisor at the Natural Resources Defense Council, who said it was too early to say whether or not China could replicate US success. "The main thing right now is that proven deposits are quite small. What we're talking about is potential geological resources, and moving from potential to actual exploration is a very long process."
Yang said that China's Ministry of Land and Resources had pledged to work out the country's extraction potential, based on economic and technological feasibility. A sensible plan for fracking in China can only be formulated once that is done, he said.
The Chinese government has set a target for 6.5 billion cubic metres of shale-gas production per year by 2015. It held its first two auctions of drilling rights for shale-gas exploration last year.