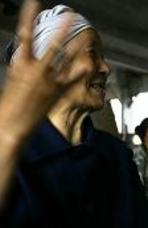 Elevating the realisation of a harmonious society to the status of an over-arching strategic goal, the Central Committee of the Chinese Communist Party approved the Decisions by the CCP Central Committee on the Major Issues of Building Harmonious Socialist Society on Oct. 11, 2006. The document identified "strengthening environmental management and protection and promoting harmony between man and nature" as an important part of building a harmonious society, and called on China to "accelerate the construction of a resource-efficient, environmentally friendly society though an emphasis on solving environmental issues that damage public health and affect sustainable development". To achieve this strategic vision, the document also requires systematic guarantees of social equality and justice, calling for the "expansion at all levels of citizens' orderly participation in governance". This is of profound significance for future public participation in environmental protection.
As the Decisions by the CCP Central Committee points out, China's society is facing a number of problems that affect social harmony. Of these, increasing pressure on the environment and natural resources is one of the most prominent. Industrialisation and urbanisation have led to increasing emissions of pollutants, with the release of poisonous and harmful substances outstripping the environment's ability to cope. China's limited resources are being rapidly consumed. Environmental pollution is endangering public health, with one-third of the urban population breathing heavily polluted air; 300 million rural residents drinking unsafe water; and one-fifth of China's major cities failing to meet the country's minimum standards for drinking water.
Some believe this is a normal feature of a certain stage of development, even claiming that the environment must be sacrificed for our own interests. But the environment and our own welfare are inseparable. Pollution, exhaustion of resources and destructive development are harming our interests and already causing problems that affect social stability. Since 2002, the number of complaints made to the environmental authorities has been increasing by 30% annually, reaching over 600,000 in 2004, while the number of mass incidents of social unrest caused by environmental pollution has increased by an average of 29% a year. It is clear that a lack of harmony between man and environment affects social stability and the construction of a harmonious society. ­­
An ever-increasing number of people are coming to realise that the environmental problems facing China result from an imbalance between economic growth and environmental protection, while our policy-making favours economic expansion over the environment. This has led central government to put forward a scientific view of development designed to change the current GDP-centred model of growth and realise balanced sustainable development. But in practice, local governments have failed to find that balance, with the economy still trumping the environment. For example, legally binding targets for cutting power consumption and pollution have been set, but statistics for the first half of 2006 show that both continue to increase.
Clearly, relying purely on policy and targets to achieve balance is inadequate, as is merely holding the ideal of sustainable development. Because policy-makers favour development, we need to understand that development projects provide direct, short-term financial benefit for certain authorities and individuals, while environmental protection prevents long-term harm and protects the interests of weaker groups. Environmental law enforcement is weak, and ignoring it incurs lower costs than observing it. If we want to change this situation, we need to put new systems in place that will allow a broader range of interest groups to participate in the policy-making process.
The Decisions by the CCP Central Committee describes the importance of systems of public participation in building a harmonious society. The document says: "Social equality and justice are basic requirements for a harmonious society, and the system must ensure them," and goes on to call for "expansion at all levels of citizens' orderly participation in politics, ensuring the people's legal management of national affairs, the economy, culture and social affairs. Promotion of rational and democratic policy-making, strengthening open government, ensuring citizens' rights to be informed, to participate, to express themselves and to supervise."
The orderly participation proposed in the document brings together government, business and the public, and can create a consensus for the participation of all sections of society in environmental protection. Environmental protection requires public participation – informed participation by all groups, protecting their own environmental interests – which ultimately will protect the environment overall. This participation must take place in an orderly fashion and on a legal basis; our society lacks a historical tradition of public participation, and there is a lack of experience in organising and promoting it. As the Decisions by the CCP Central Committee points out, we are currently experiencing "unprecedented social reform, bringing great vitality to China's growth, but also a range of conflicts and problems". China's society lacks resilience, and social disorder is of no help in either solving environmental problems or achieving sustainable development.
This emergence of the "orderly participation" model is by no means sudden; it builds on real advances in public participation made in recent years. Particularly worth mentioning are the valuable lessons public participation in the environmental field has provided. With the Environmental Impact Assessment Law's establishment of the principle that "the state encourages organisations, experts and the public to participate in appropriate ways in environmental impact assessments" and the detailed requirements for openness of information put forth in the State Environmental Protection Administration's Provisional Guidelines on Public Participation in Environmental Impact Assessments, the policy and legal foundation for public participation in the field of environmental protection is already in place. Moreover, the preliminary implementation of public hearings during assessments and the beneficial participation trials by environmental groups in environmental legislation and impact assessments demonstrate that the public are willing to participate in the management of environmental affairs in a legal, rational and orderly manner.
However, the implementation of public participation in the environmental field over recent years shows us that due to various limitations, conditions are not yet ripe for full public participation. But, we can start with the open publication of environmental information. This is a precondition for public participation. If the public do not have this information and are unable to acquire data on environmental issues, how are they to judge when their participation is needed? How can they participate effectively? Policies and laws on the publication of environmental information are improving. Under the guidance of the State Council's Outline for Promoting the Implementation of Rule of Law, and in accordance with Environmental Protection Agency regulations, there have been notable advances in the openness of environmental information -- and China's society is ready for even more.
The Decisions by the CCP Central Committee made specific stipulations on openness of information, particularly environmental information. To build a service-orientated government and strengthen social management and public services, the document emphasises the need to "promote open government, accelerate the building of e-government, promote IT [information technology] in public services, promptly publish public information, create conditions beneficial for public life and participation in economic and social activities." It also calls for widening the channels by which the public can express their opinions, providing a range of platforms for communication, and bringing the pursuit of the public interest within systematic and legal channels. On improving environmental-protection law and management, it specifically requires "improving environmental testing and regular publication of information on the state of the environment".
Public participation is realised by giving the public the right to be informed, the right to participate and the right to legal relief – that is, allowing interest groups to be informed about the environmental and social impact of policy decisions, to pass on their concerns to the policy-makers, and to seek legal relief when their right to participate is denied. Some worry that widespread participation could slow the policy-making process, increase costs and affect economic growth. But, in fact, the flow of information, equal dialogue and compromise-seeking all help to internalise the external costs of growth and create a fair-market environment. Public participation will change the cost-benefit analysis of projects, hindering exploitative development and benefiting projects which conserve power and resources -- thereby promoting the development of the service industry and therefore a change in the model of economic growth.
Given China's current social and economic circumstances, we must balance the vastly different needs of economic growth and environmental protection. But who will make the choices? How will those choices be made? In accordance with the Decisions by the CCP Central Committee's requirement for greater public participation, we should make use of the public's environmental knowledge and create a new environmental management system that gives all interest groups an equal opportunity to express their opinions and pursue their interests. We should trust that an informed public will not choose a growth model that will seriously damage their own health and safety and ruin the environment and resources that their children and grandchildren will rely on. Their orderly participation is the only way to ensure a balance between economic growth and environmental protection.
Ma Jun's book China's Water Crisis (1999) was described in Time magazine's "100 People Who Shape Our World" as China's "first great environmental call to arms". He is the director of the Institute of Public and Environmental Affairs and an environmental consultant for Sinosphere Corporation.